Project omschrijving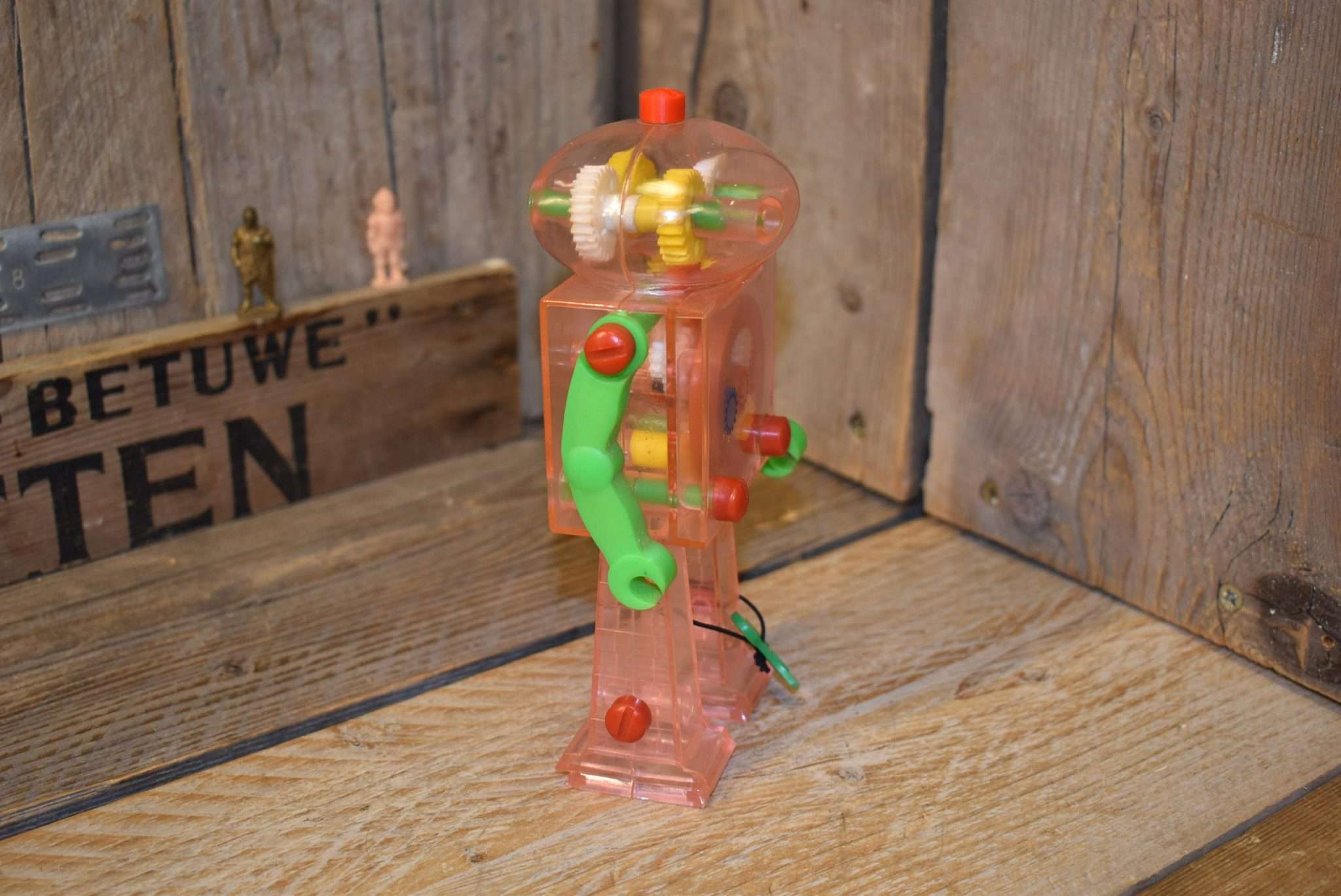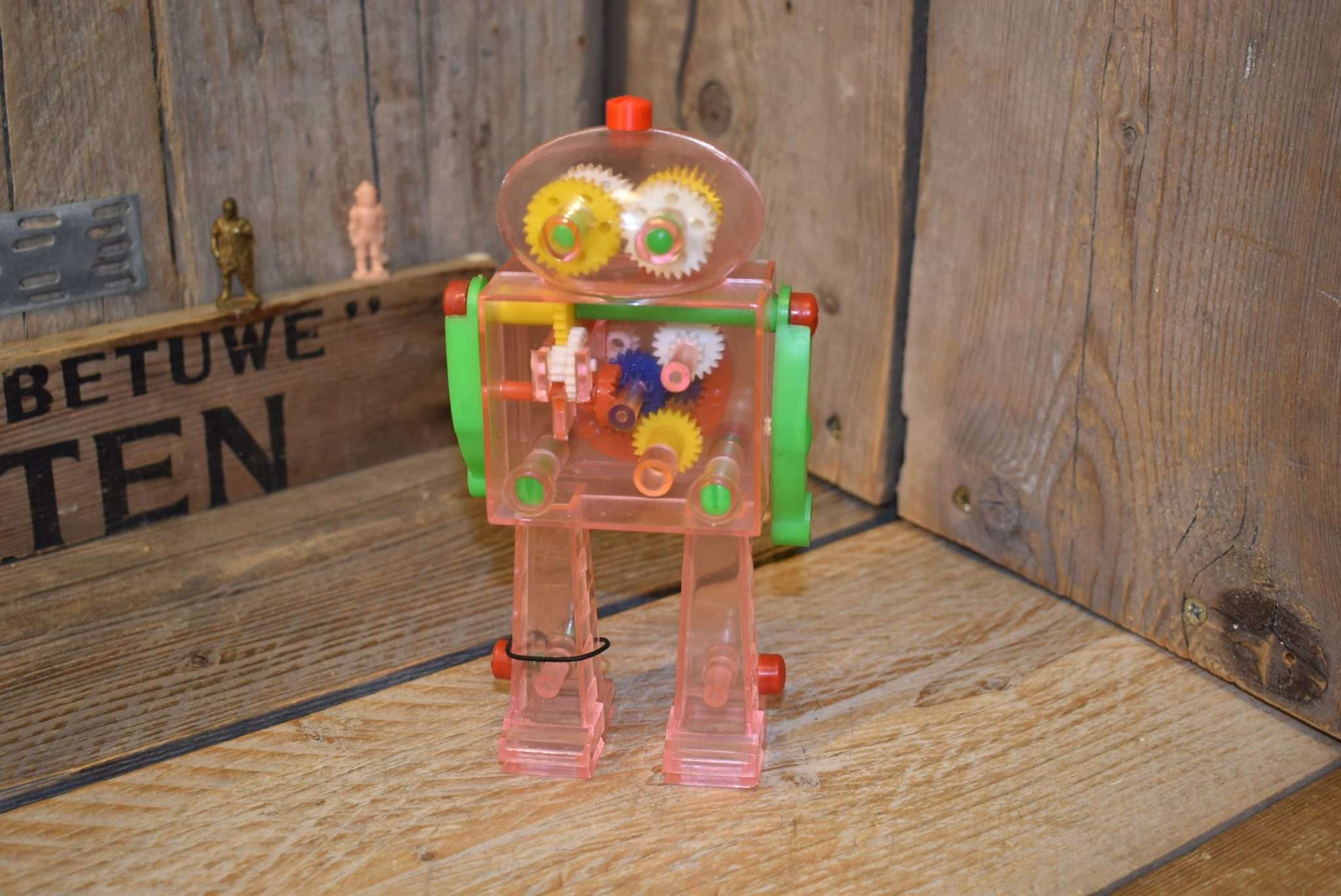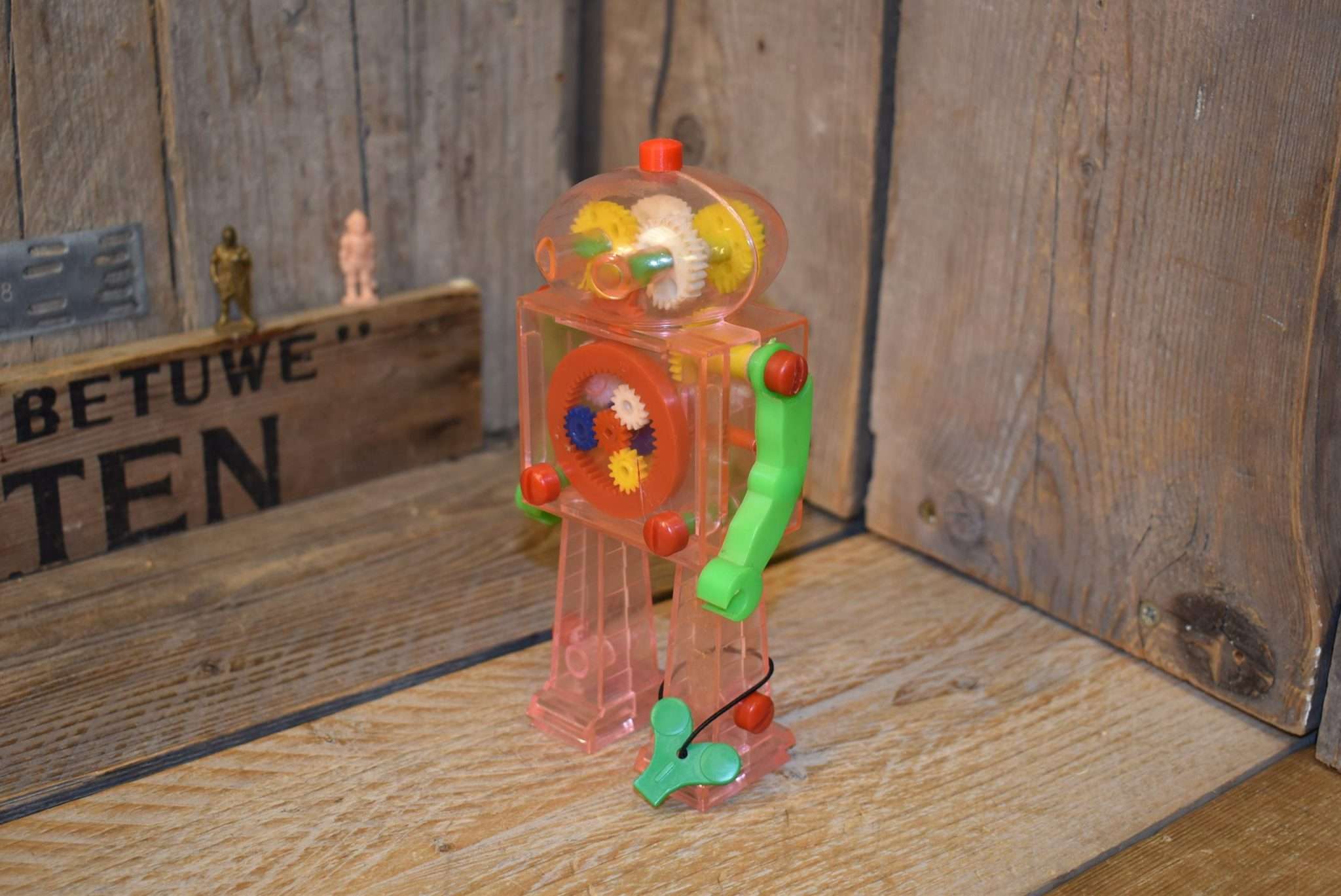 Lincoln International – Looky See through Take Apart Robot.
Its somehow strange why this robot never crossed my path before.. in over 15 years of collecting I never had this one in my collection until. now ! 😉
Took me some time to find out the name of this robot but here it its.. LOOKY the See Throug and Take Apart Robot.
Made in Hong Kong by (or for ) Lincoln International. The robot is a static take apart robot to provide learning to kids i guess.
Filled with a lots of gears the attached key can be used to take it apart and I guess it was quite a job for kids to put it back together as well.
Made of plastic. The robot is rare and scare. I have found a few auctions where it was sold but not much…can not remember ever seen it in the open market.
The condition of this example is excellent with some things to mention. First, the top nut is one i made for this robot ( 3D printed ) the robot was missing ONE  nut so i decided to complete the robot again. I made a 3D version of the nut that can be screwed on as well…
Than there is a small crack in the body and some tape residu on the right leg
The key is original.
One of the most rare and scarce plastic Hong Kong Robots in the scene….
I believe they were made in 3 colors.. yellow, pink and green.
CFP:  Contact me For Price        at        boogo.nl@gmail.com