Project omschrijving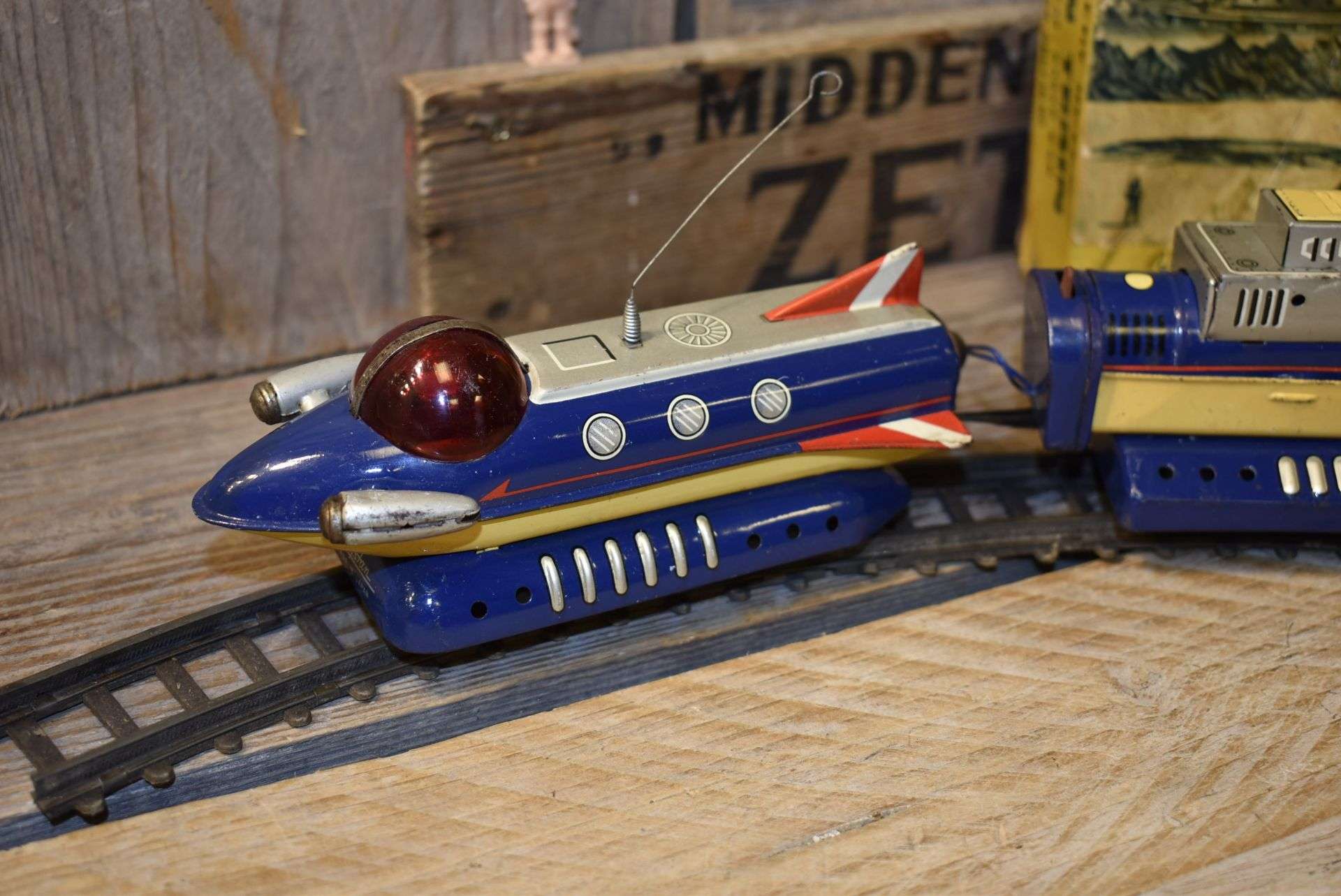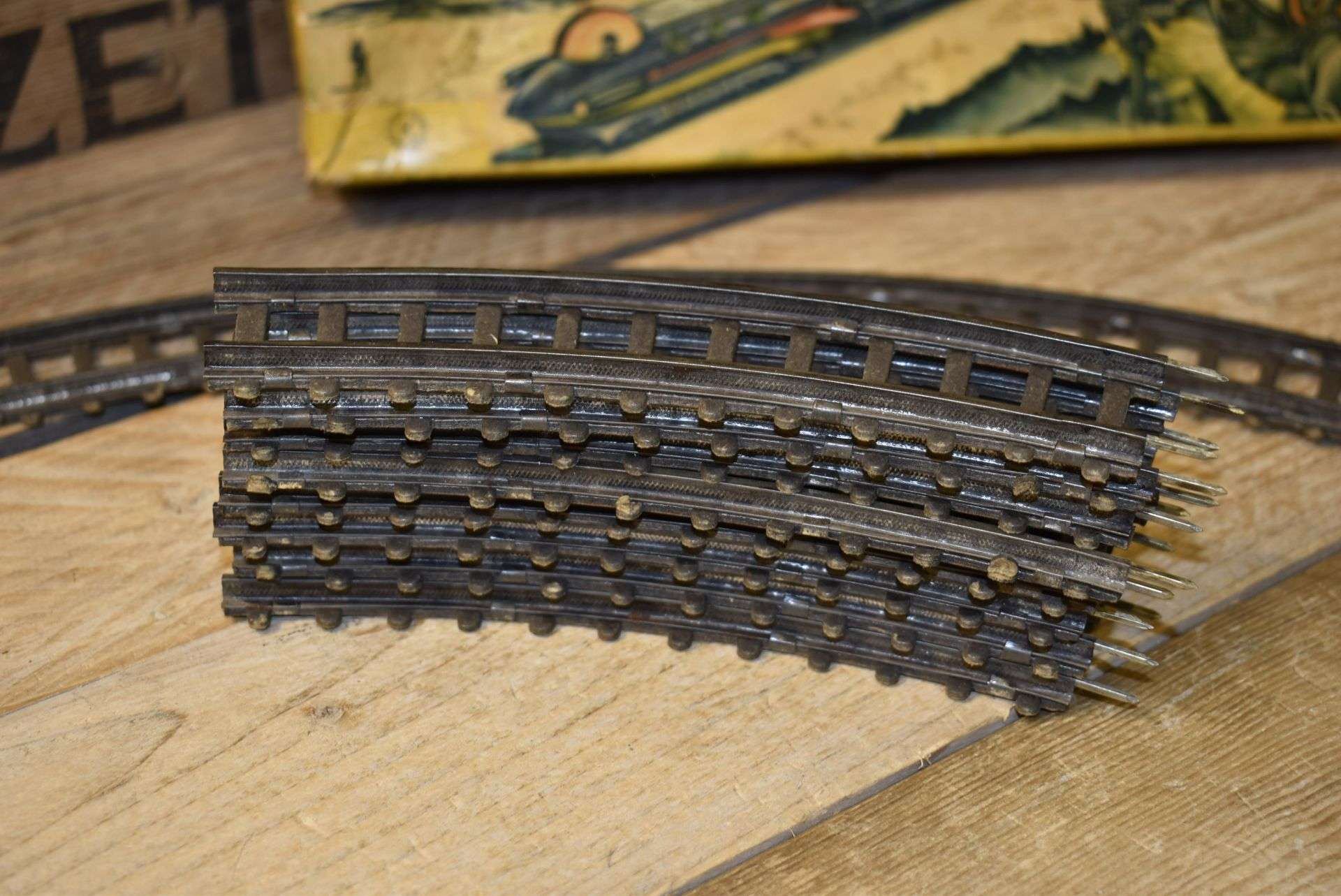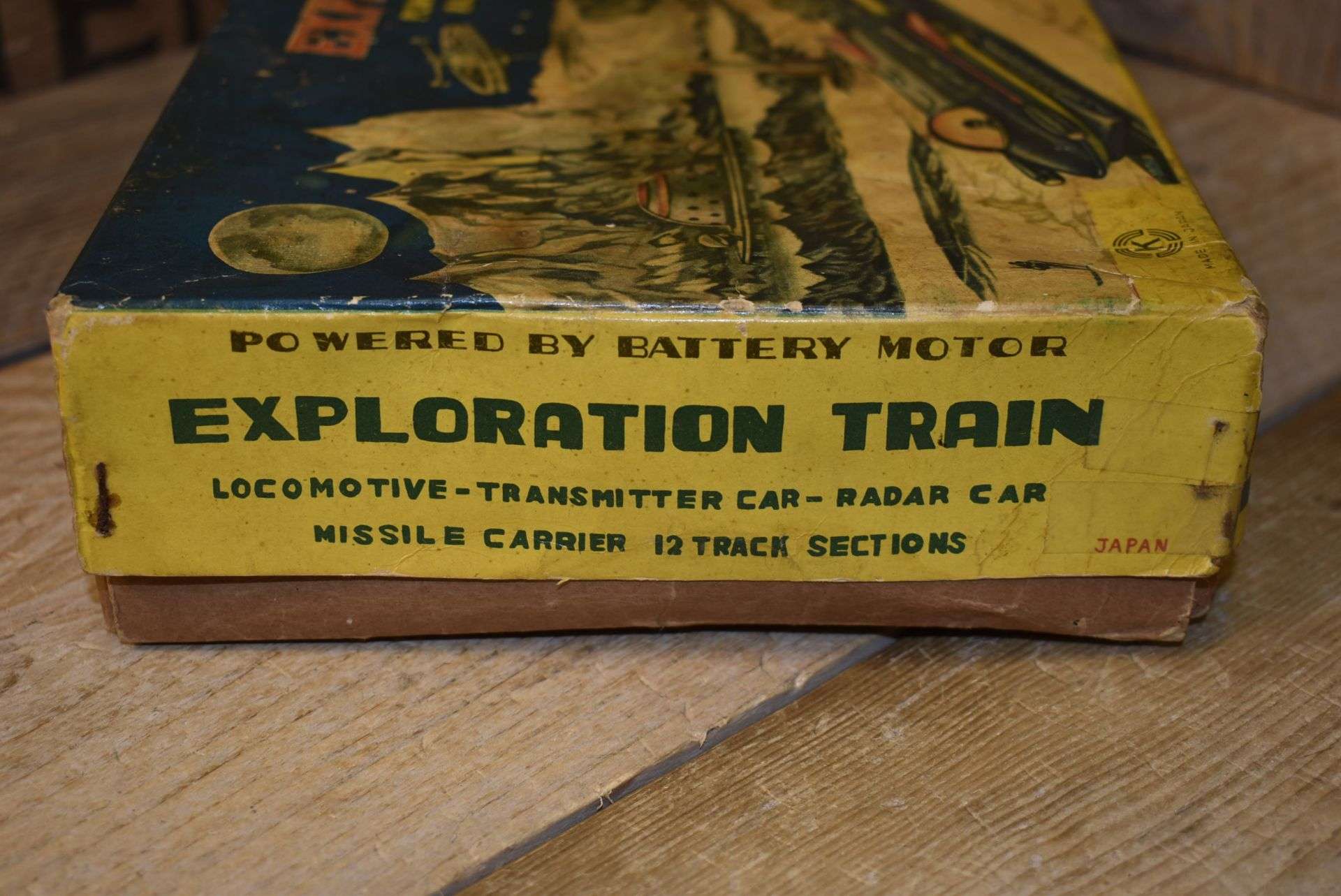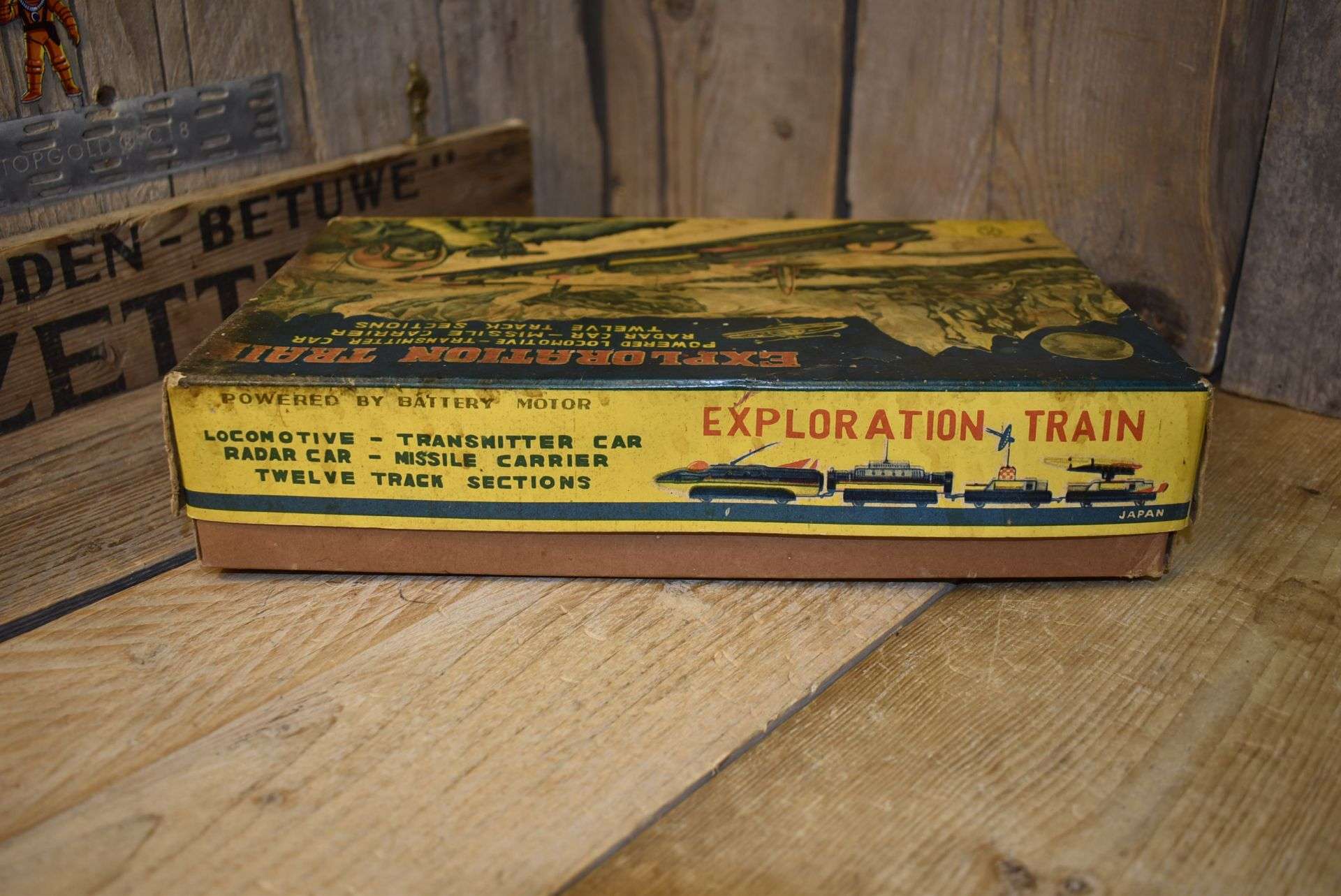 Kanto / Sankei / Cragstan – Exploration Train.
Where must I begin… with the fact that its hard to believe this was ever made as a childs toy ? or the fact that its hard to believe these toys could ever survive without missing a single piece ? or that somebody can come up with the idea to design such a wonderful space toy ! ?…
One of the most amazing space toys I had in hands in the past 5 years for sure !. Made by Kanto / Sankei  for cragstan. Made in the early sixties in Japan, battery operated and like the box says:
Exploration Train with powered locomotive – Transmitter Car – Radar Car – Missile Carrier and 12 tracks as well. Its hard to image out of how many parts this space toy was build, must be over 200 individual parts, really amazing.
In action this train rolls over its track, dragging the other 3 cars with rotating antennas, space sound and blinking lights.  Not only the toy is amazing, what to think about the artwork on the box, really out of this world and this combination makes this for me one of the best space toys ever made in Japan in the golden age… more also because its a miracle that these toys could survive complete for so many years without missing a single piece… amazing !
I can be short about the condition: complete, all original and in excellent and fully working condition. what is to mention ?….  Well the toy shows some scattered spots overall as shown in the pictures. Its in played with condition. the box shows some stains from water ! ? not even sure. Looks like it has been stored away for a very very long time after it was played with.. the fact that all original parts are present and looking a the condition of the original box.. the toy was always treated very gently…
Not a mint toy but is this not how a vintage played with toy from the early sixties should look like ! ?……
Extremely hard to find in working original AND complete condition !
CFP:  Contact me For PRice    at      boogo.nl@gmail.com