Project omschrijving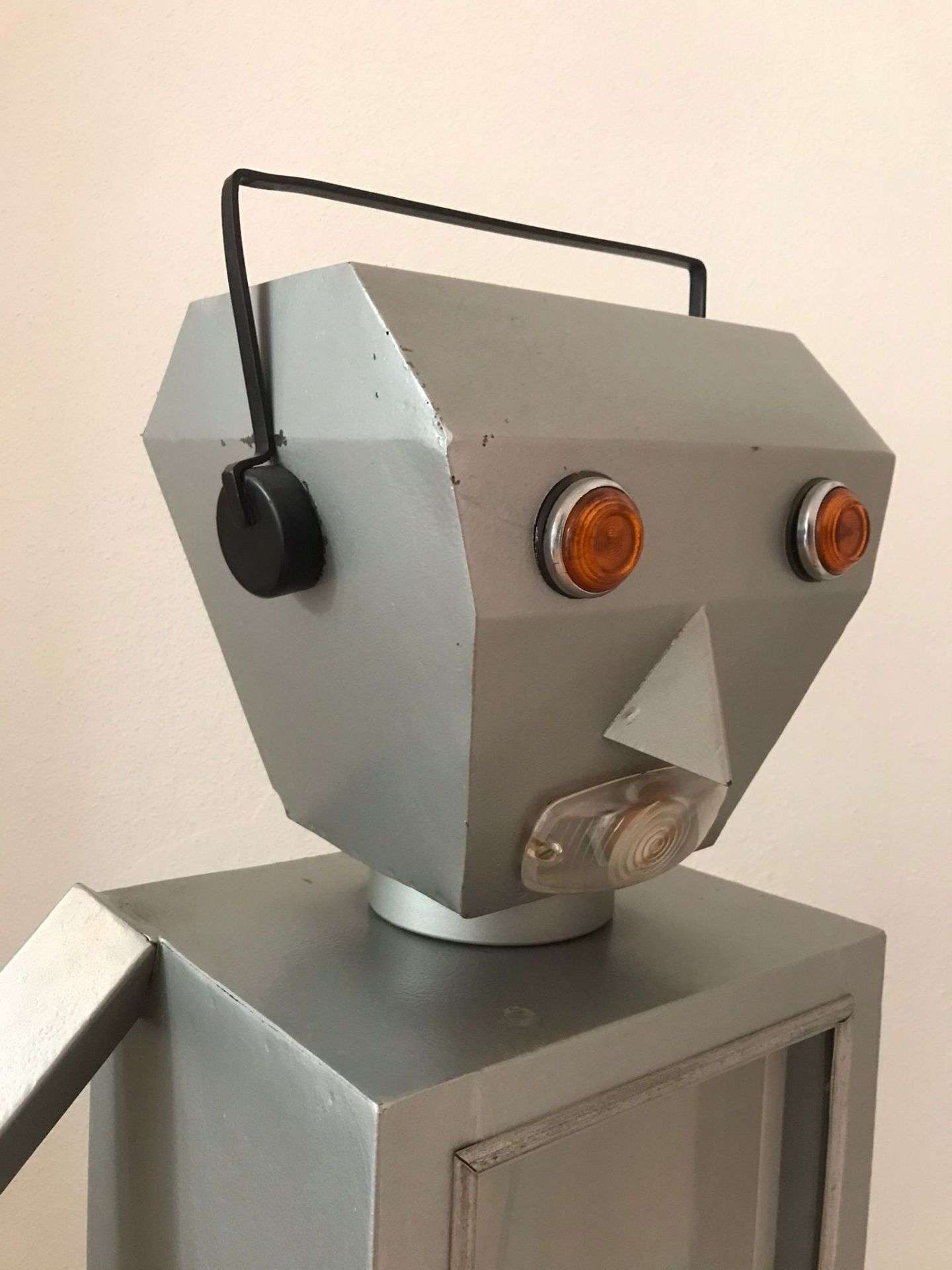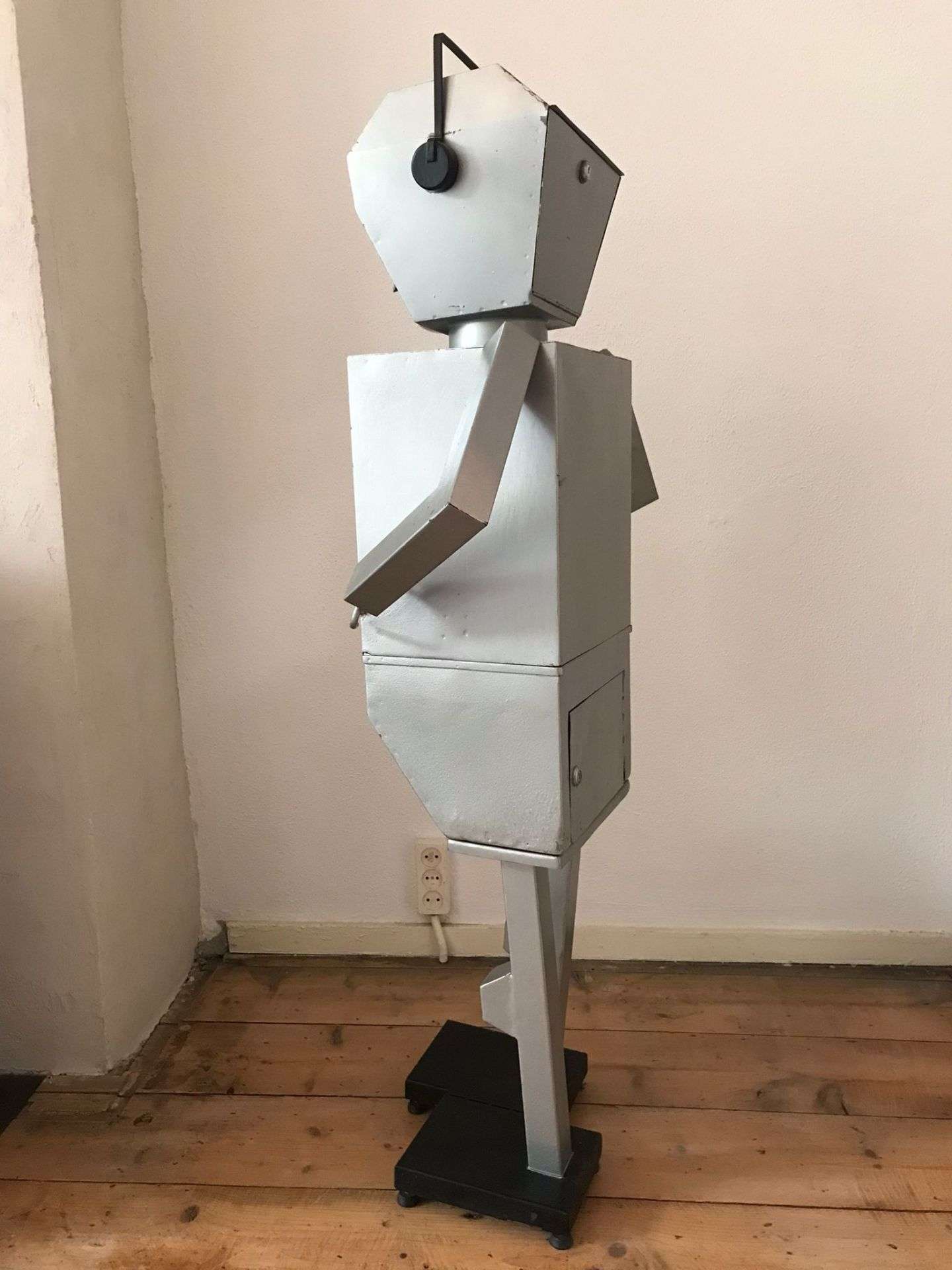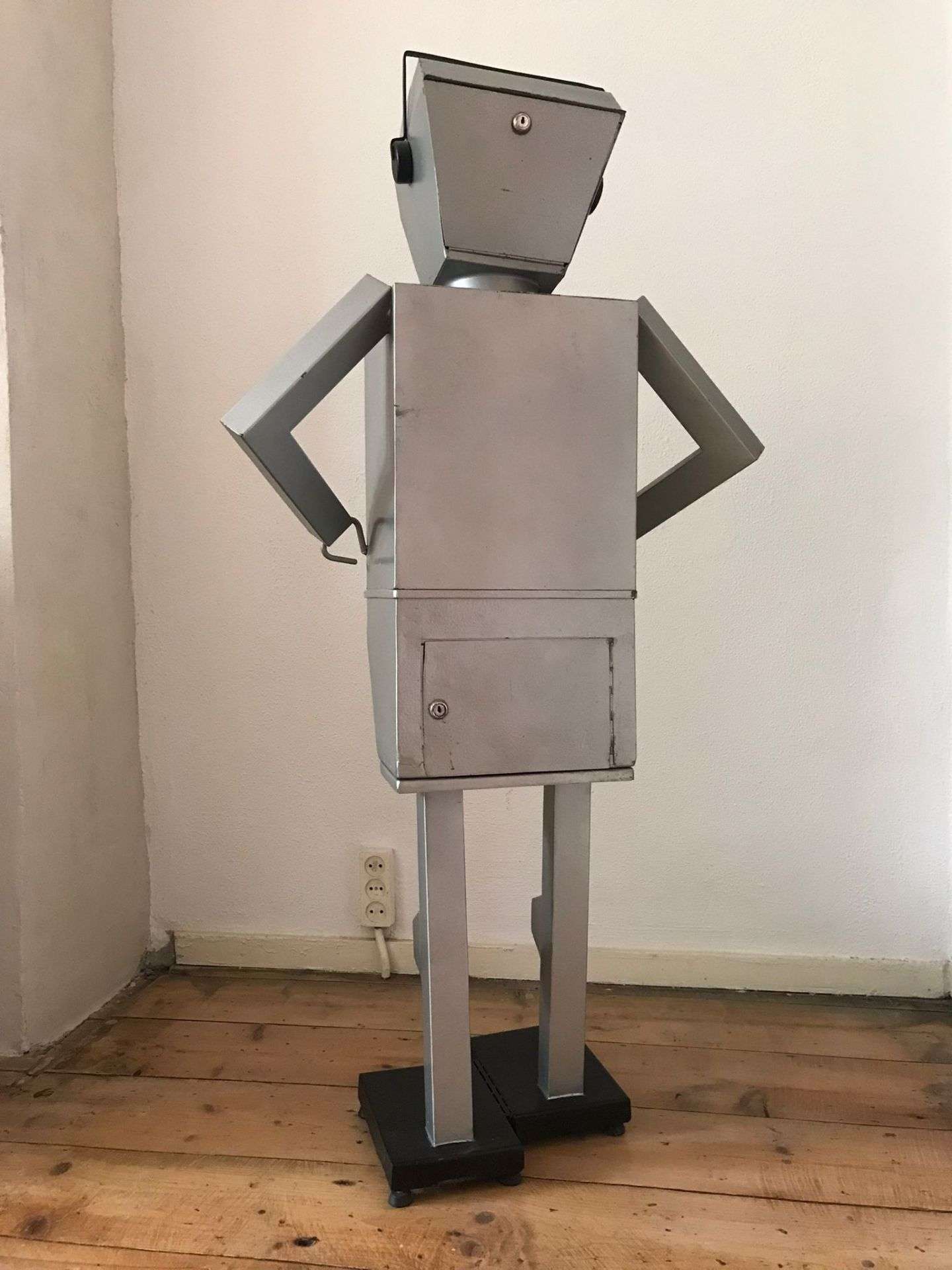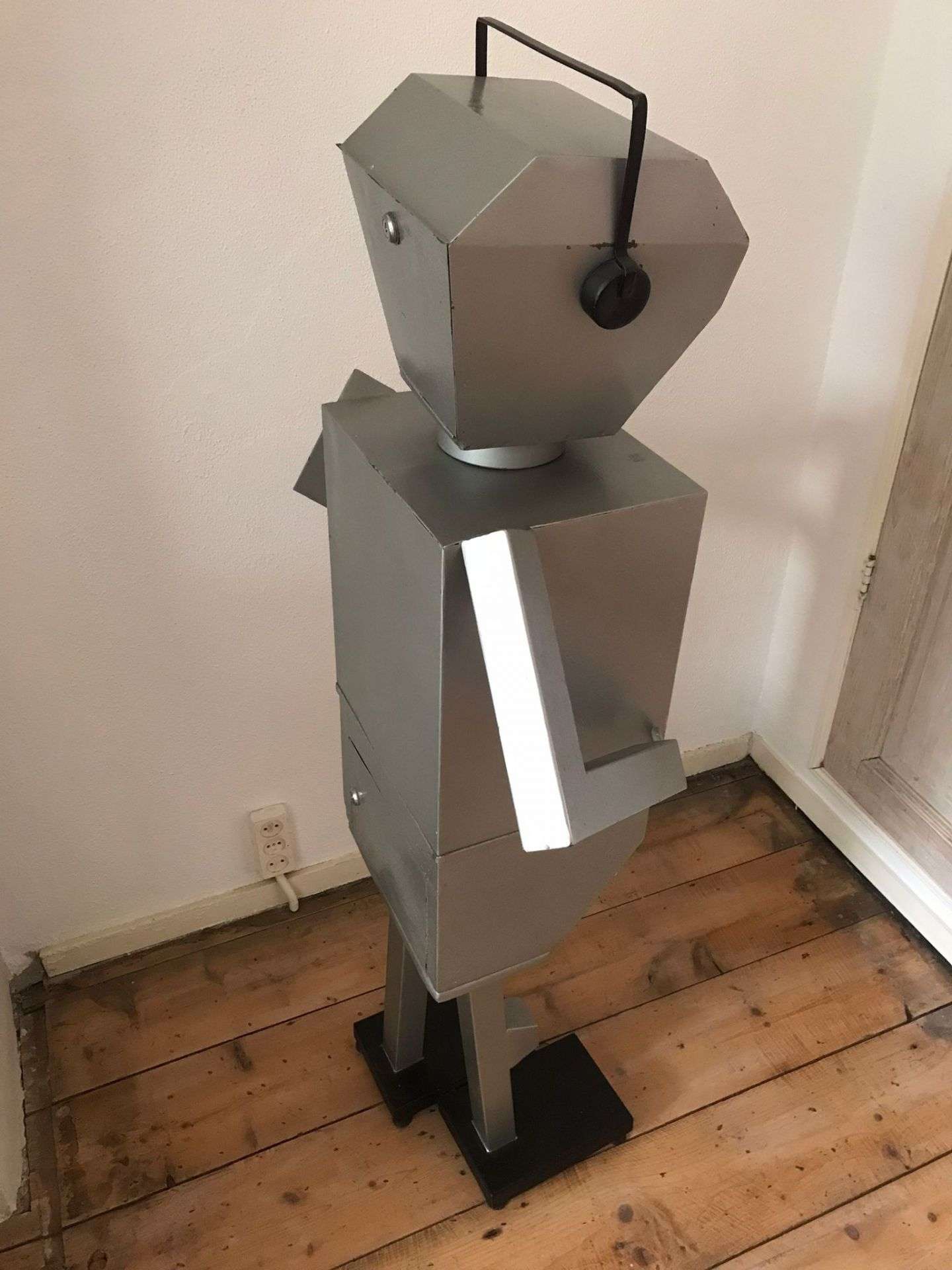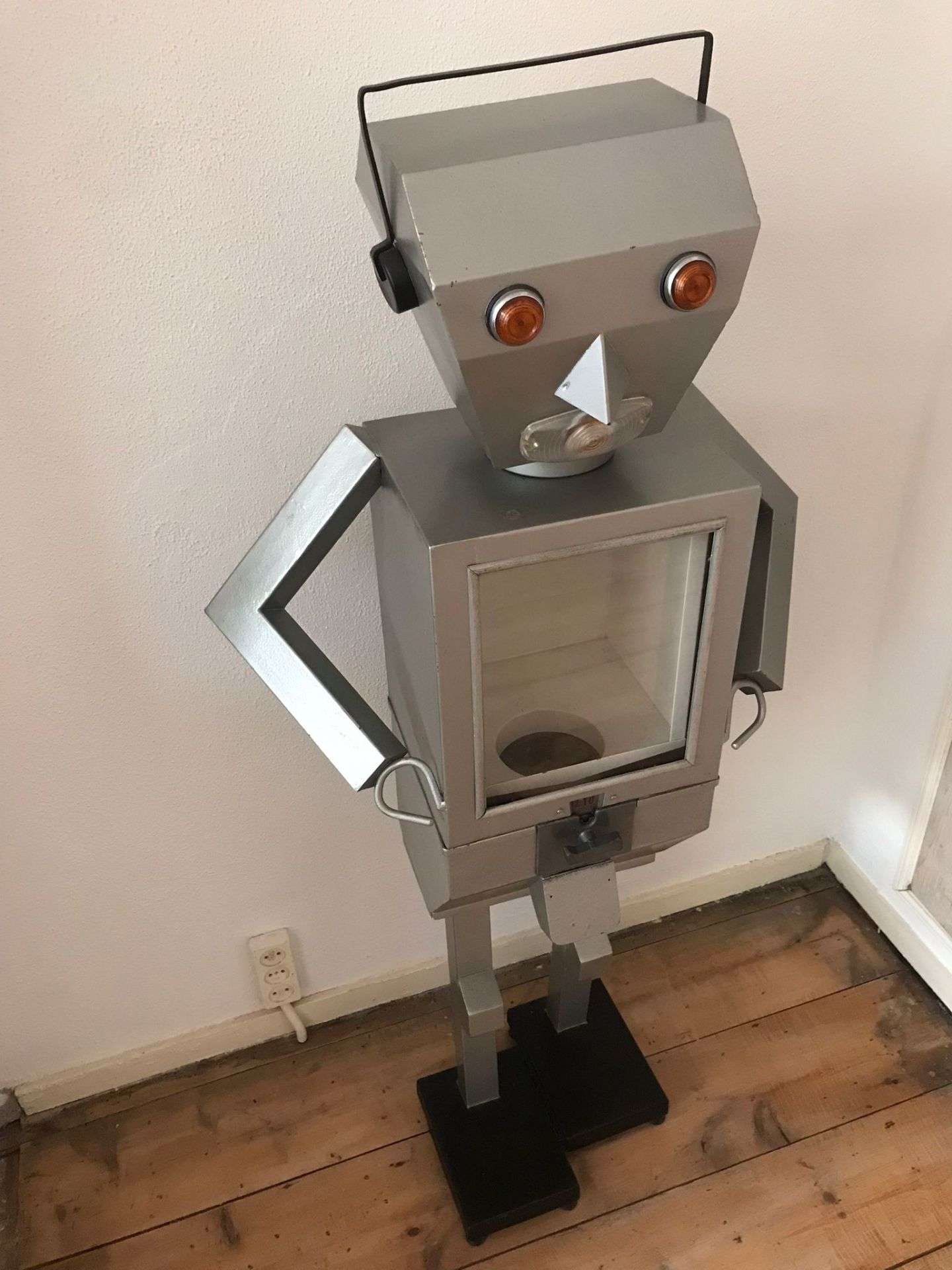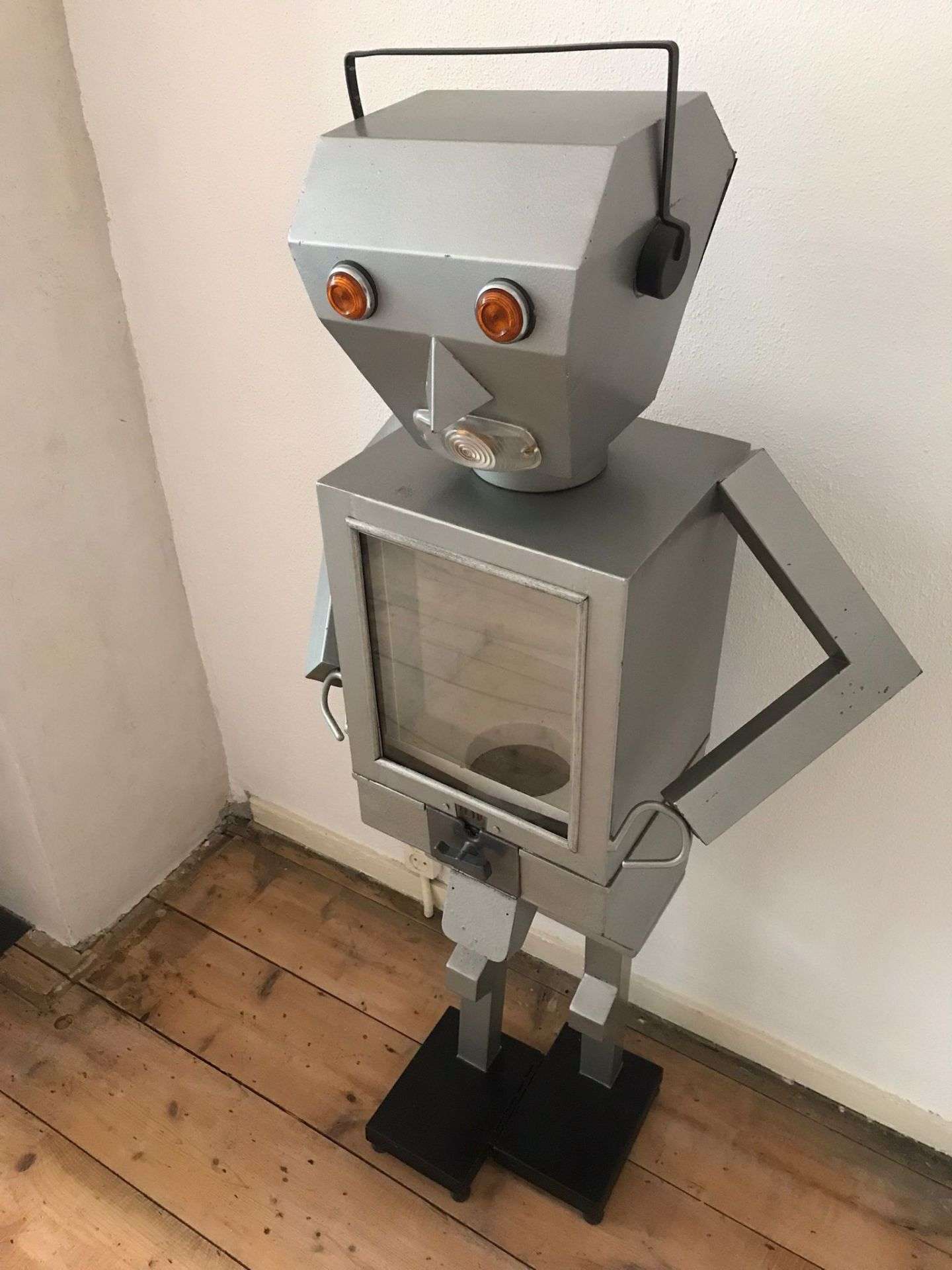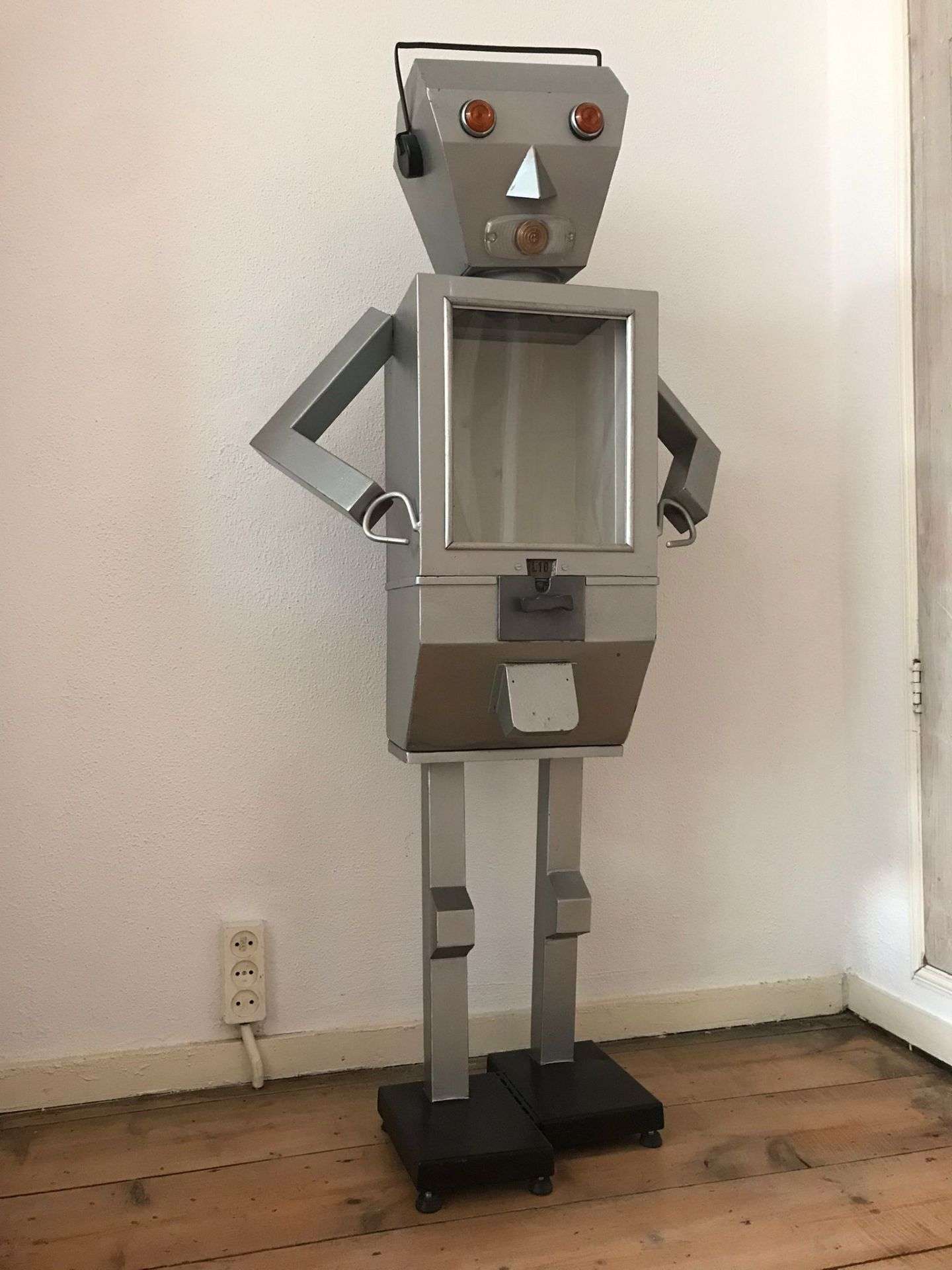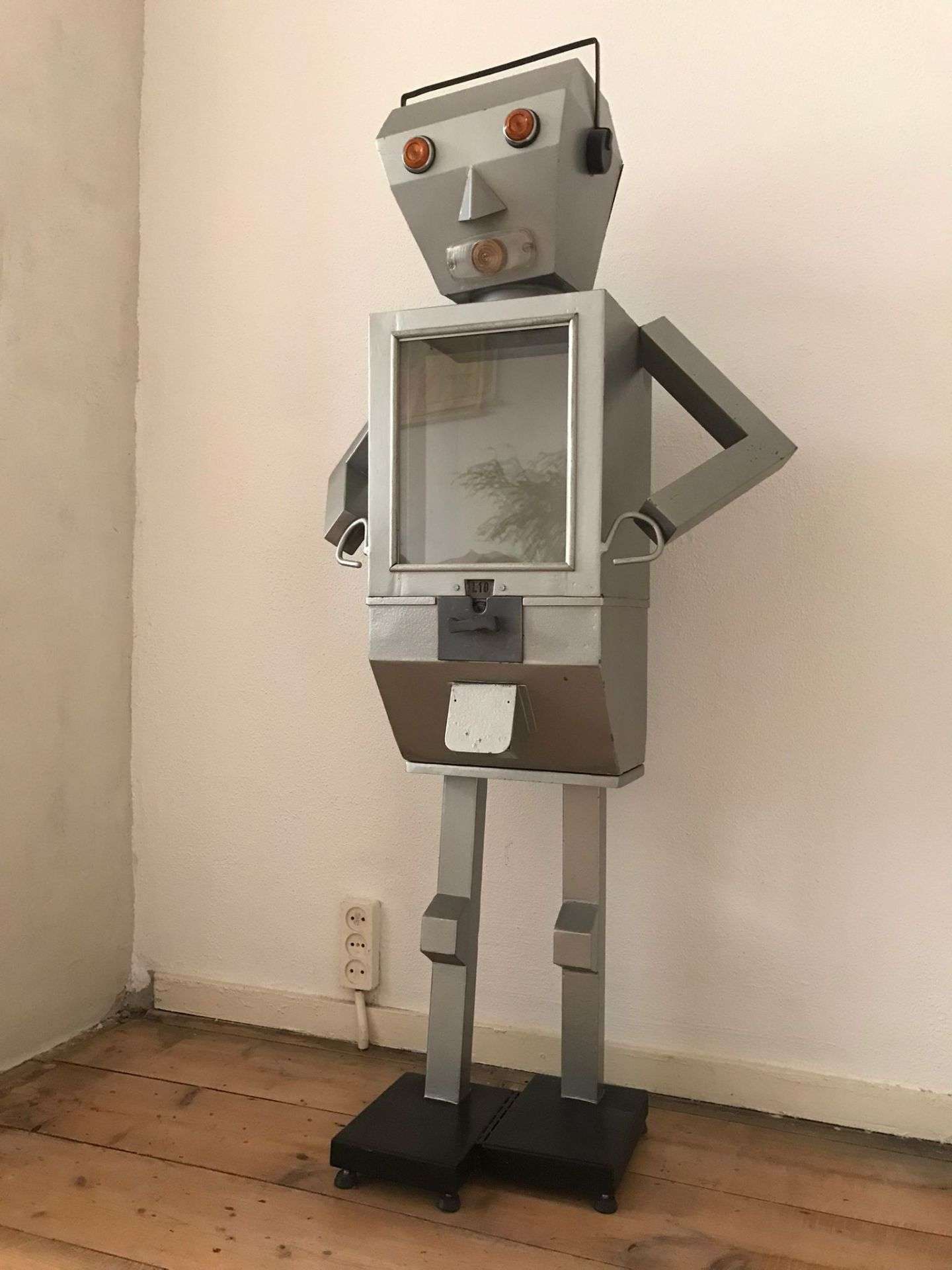 Italy – Gumbal Vending Robot.
Well, it does not happen to often that these Vending Robots pass by the Dutch Caves 🙂  This one I found in Italy Milano in I think it was 2015.
This Robot Vending Machine was made in Italy in the late fifties. Rare and scarce robot and seldom seen in the open market. These robots housed the Italian streets in the early sixties. to get toys out of the robot costed 1o italian Lires.  The robot is approx 150 CM in height and its made out of metal. The eyes and mouth all houses a bulb so if you want you can light them up.  The robot is complete and all original. The coin mechanism is intact and still works. The robot has been repainted somewhere in its life as most of these are by the way. They were placed on the street for many many years so its not that strange that the owners added new paint from time to time.
The condition of this Italian Robot Vending Machine is absolute Excellent. with a working coin mechanism and even working lights in the eyes and mouthpiece.
Know in 2 variations.. grey and grey / blue combination.
A rare and scarce find again from Italy… where else ! ;)…
Contact me for Price and more information. Shipping can be done in 3 seperate pretty normal boxes worldwide !
CFP:  Contact me For Price        at         boogo.nl@gmail.com