Project omschrijving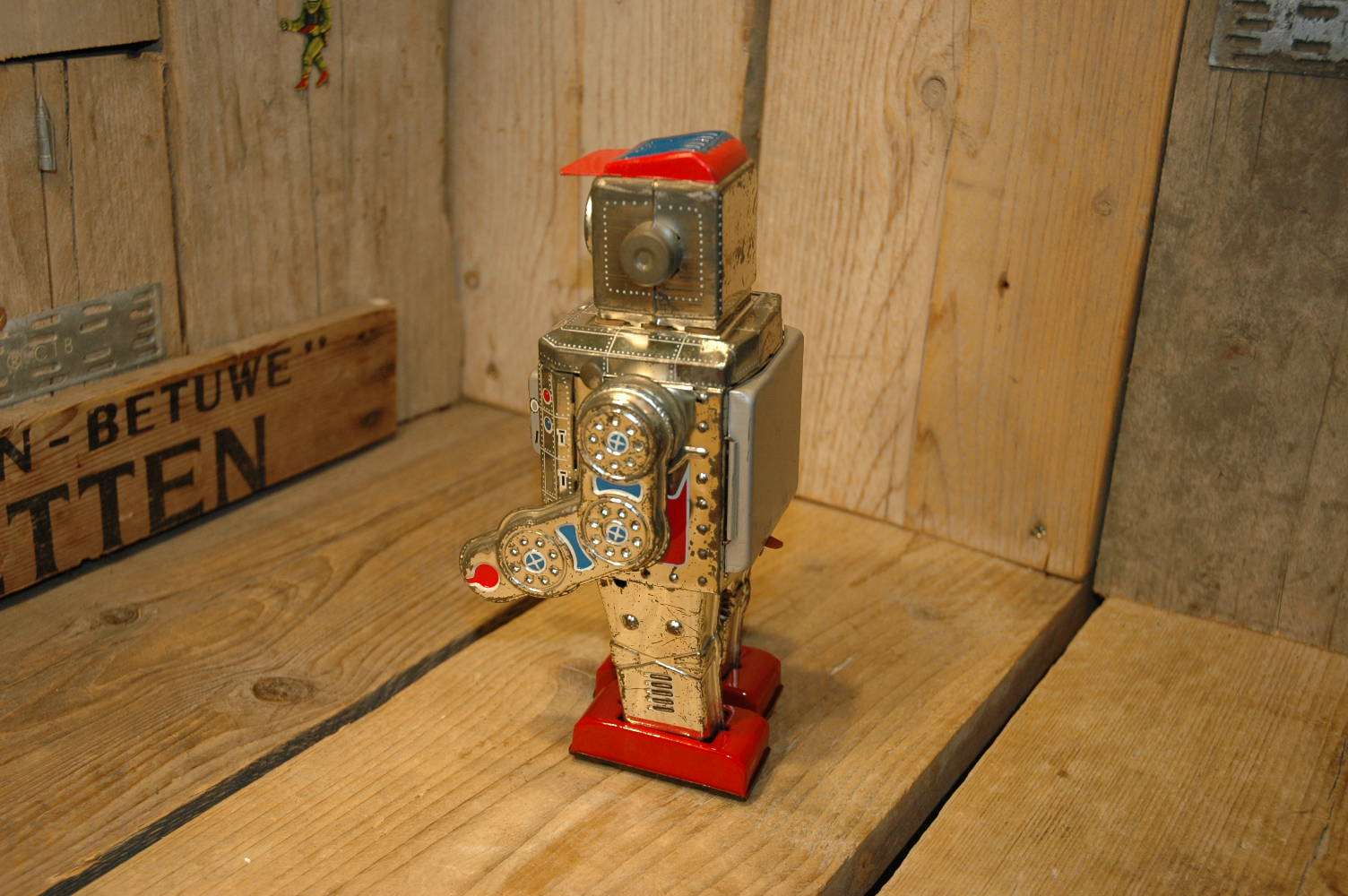 Horikawa – Silver Ray Secret Weapon Space Scout.
This seldom seen robot was made in Japan by Horikawa ( SH ) in the mid sixties. One of the best lithoed robots but also one with the most problems. Let me explain.
The silver paint is lithoed on the tin but our hands, yes human hands contains certain substances that the silver can not stand. You see this also on the silver spaceships made by Modern Toys to name some.
The more the robot was touched in the past, the more the litho ( silver ) has been "destroyed"
I think this process started already in the shops those days because you don't see these robots that often. in fact they belong to the hardest to find ones in the SH series.
In action this robot walks forward with swinging arms and shooting lighted guns. battery operated and runs on 2 C-Cells.
The condition is excellent and the robot works fine and strong with all the actions and besides the normal wear of the silver, there are no other flaws to mention on this one.
Very hard to find in any condition ! Rare and scarce robot !
CFP:  Contact me For Price             at                boogo.nl@gmail.com