Project omschrijving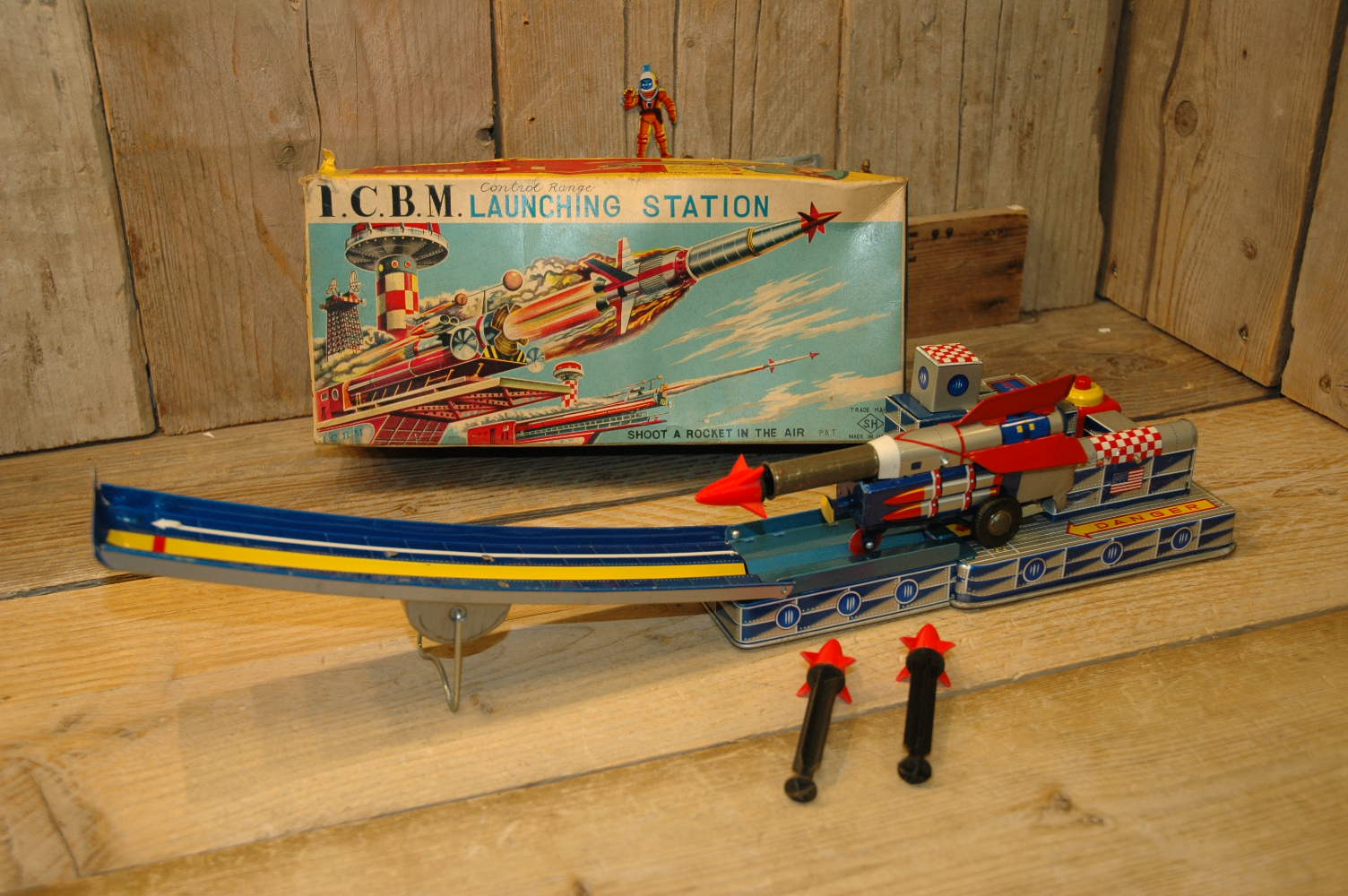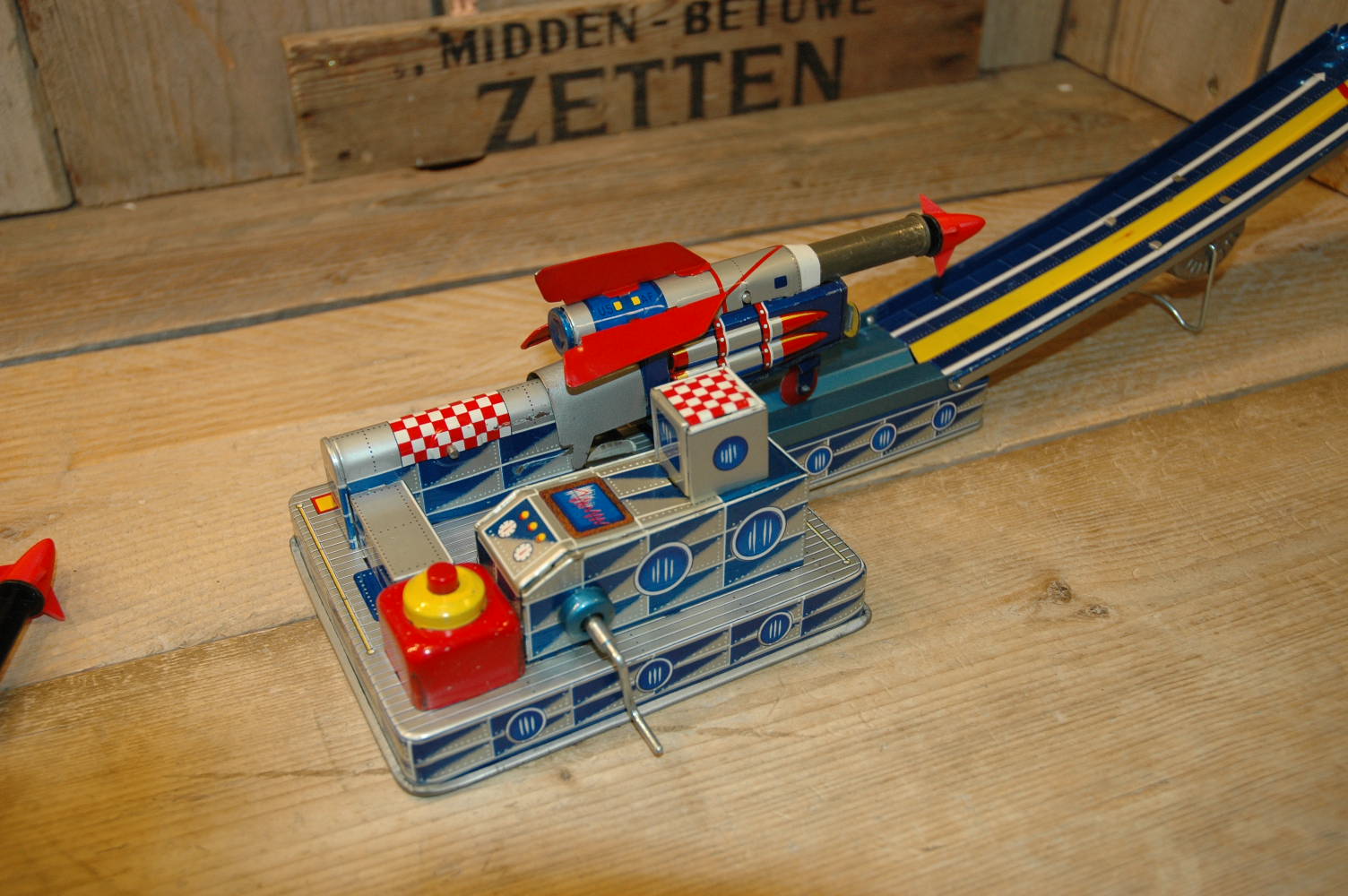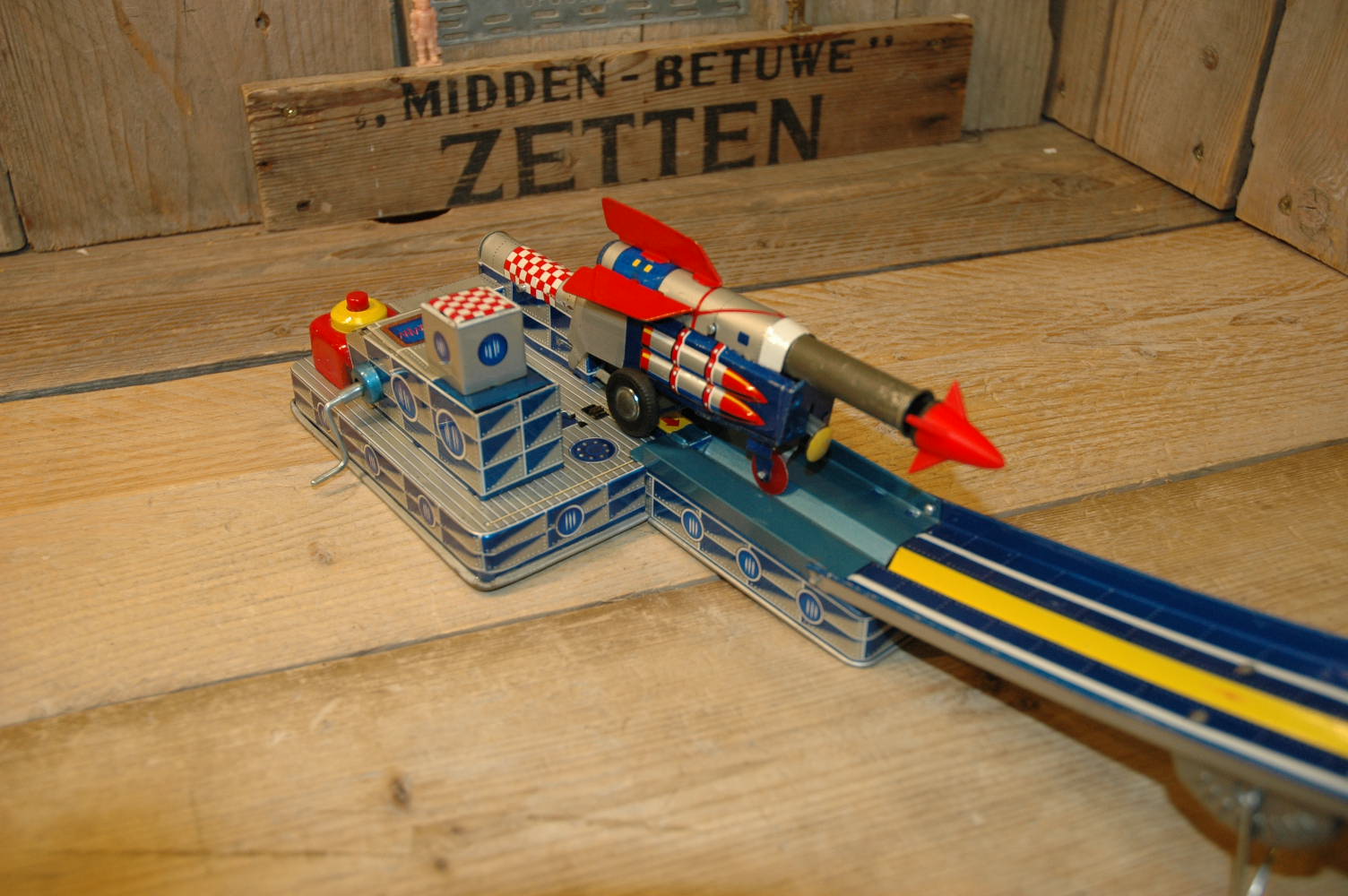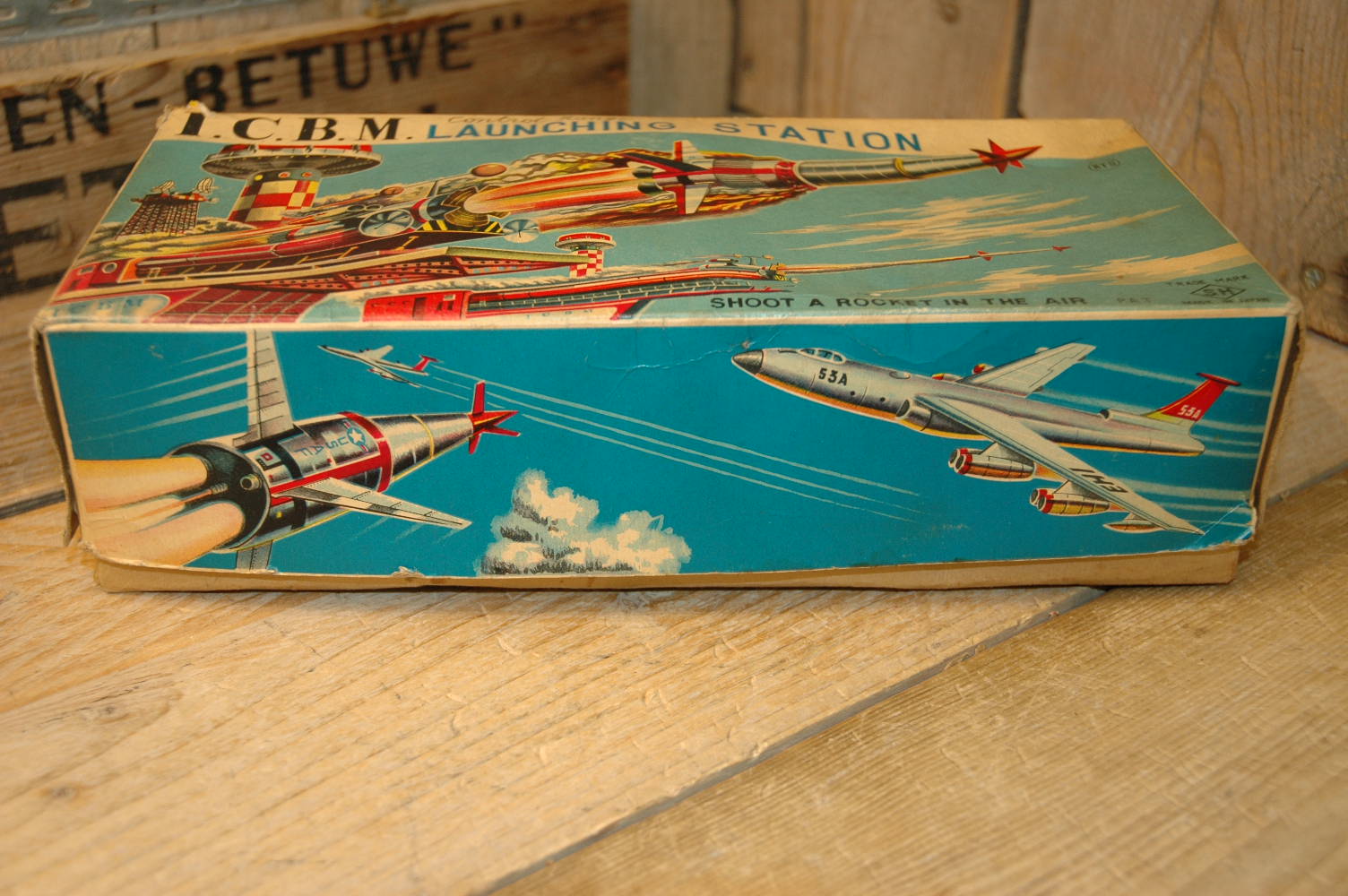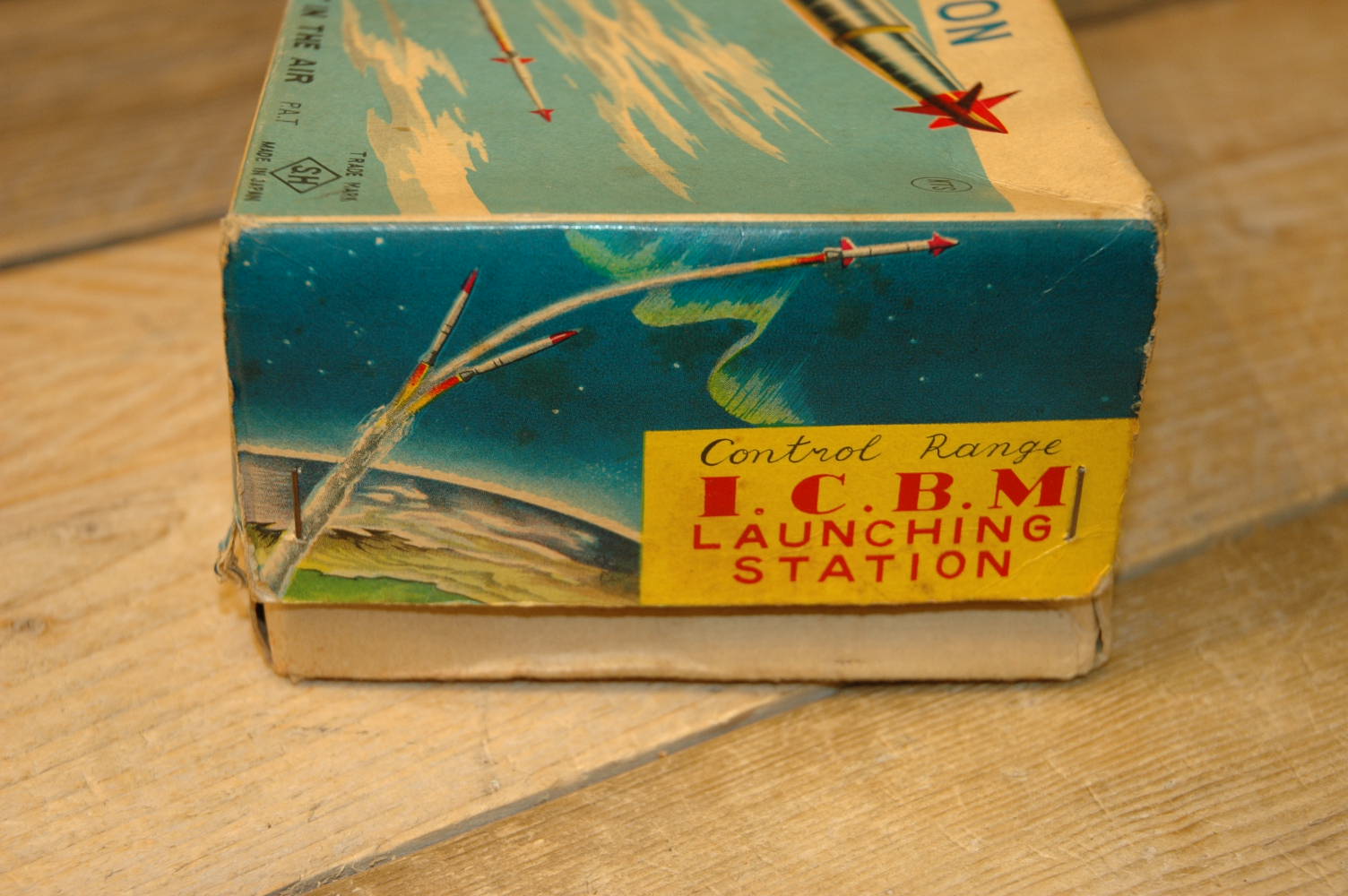 Horikawa (SH) –  I.C.B.M Launching Station.
If you, just like me, always wondered what I.C.B.M means then let me help you out here once and for all…: intercontinental ballistic missiles
That is the meaning of ICBM 😉 It makes this toy also borderline space related by the way as the missiles and rockets have not much to do with outer space.
but when you would put these rockets ( as pictured on the box ) in outer space.. man.. they would go like hell ! 😉
This hard to find toy was made in the mid sixties in Japan and manufactured by SH ( Horikawa )
Tinmade and lithographed tin toy with cranks windup mechanism.  In action you install an ICBM ( dart 🙂 in the rocket launcher and place the toy on the station. Then you wind up the crank mechanism which makes the wheels spin. then you push the button and the rocket launcher will be released and goes up the ramp.. at the end.. it presses the internal button and the missile will be fired…
amazing how they came up with mechanisms like this.   really stunning toy. I bought the toy from a good friend in australia.. i never had one before so i really wanted to have it here in the Dutch Caves for further inspection..
The condition of the toy is excellent to near mint, all original and complete. The rockets are 3D printed reproductions and are an exact copy of the originals. There will be 3 rockets added in total.
The toy is fully working and comes with original box in very good to excellent condition. There are some tears and holes as shown in the pictures. overall a very nice box that completes this toy.   VERY hard to find in any condition.. in this complete and working condition with original box… will be a long search !
CFP: Contact me For Price        at           boogo.nl@gmail.com