Project omschrijving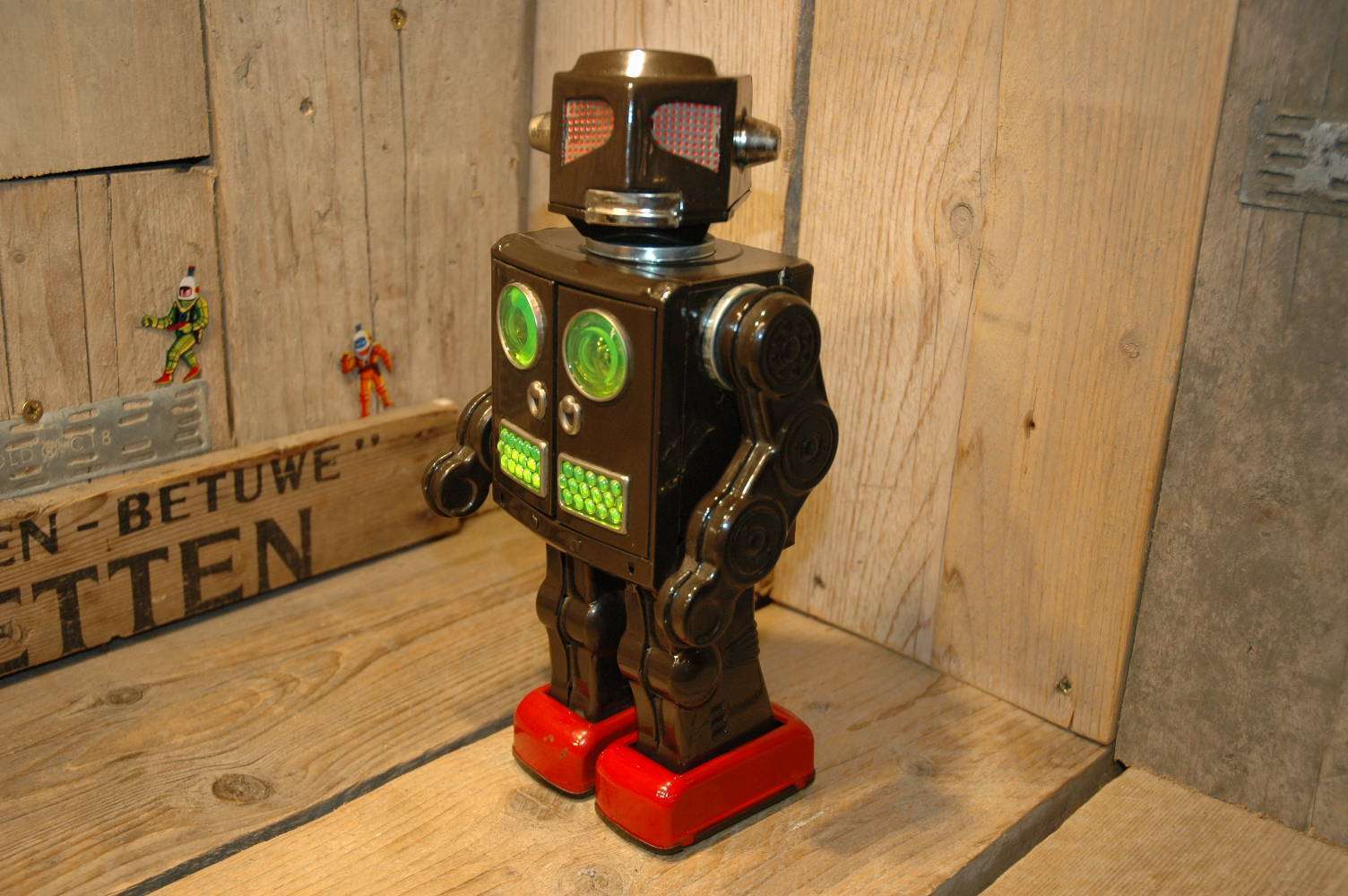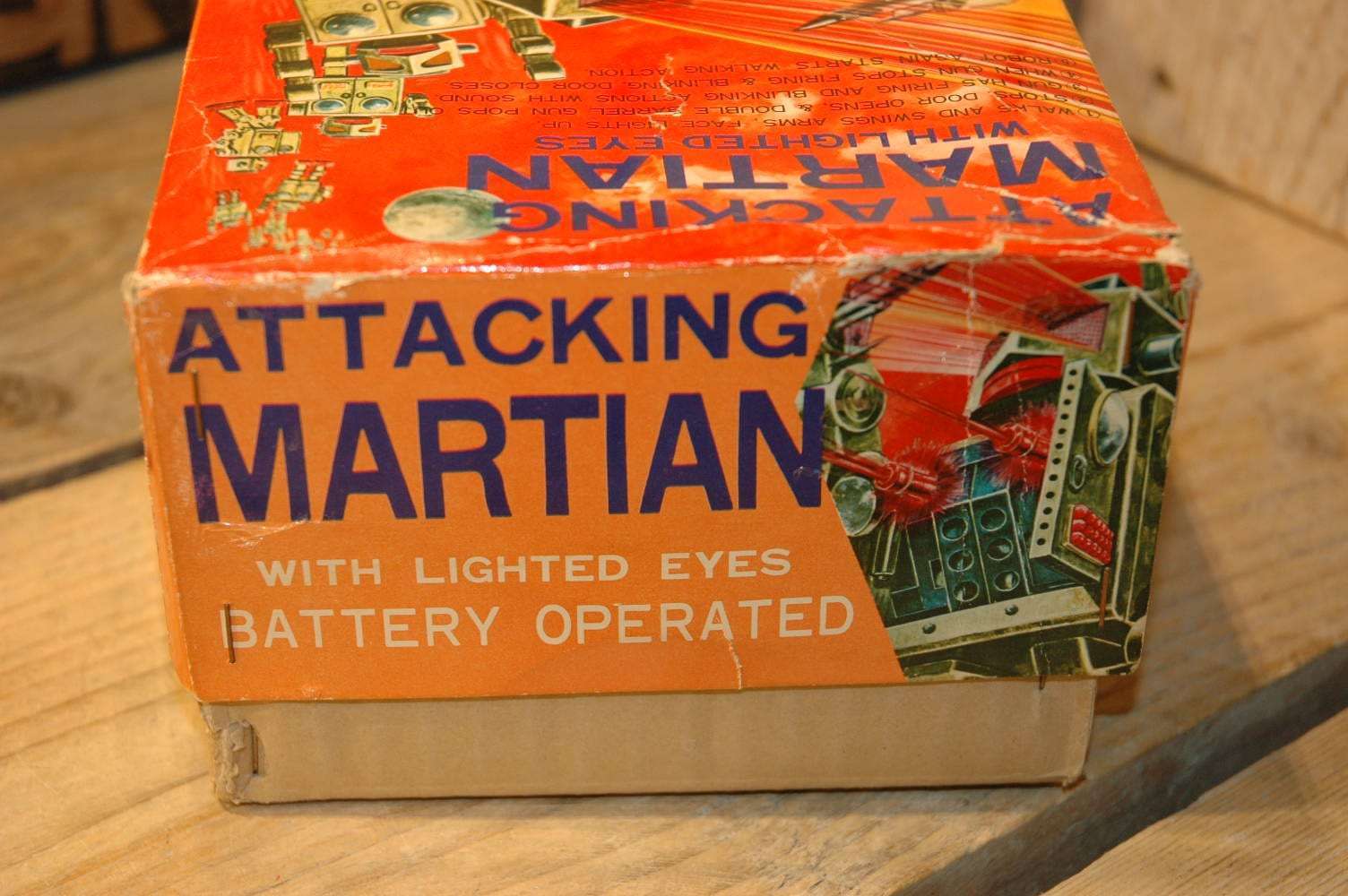 Horikawa – Attacking Martian with Lighted Eyes
Attacking Martians are popular robots and we all know the variations: grey, gold, brown and medallion. This one however is a rare brown variation that does not surface too often. This is one with Lighted Eyes, wow !!. The robot differs in many ways from a regular attacking Martian and not only the robot is different. Take a look at the box, it says: " With Lighted Eyes ( In Japanese ) " The robot on the box has light beams out of his eyes, for sure a very rare variation.
In action this robot walks like any other attacking Martian, opens the doors in his chest and starts shooting with light and ratata guns but as soon as he started to shoot his guns, his eyes also light up and this gives this robot something special, something mysterious, very very cool to see this one in action, impressive action is the best way to describe.
The robot itself is in absolute Near Mint condition. only very light playwear. no rust no dings and he really works perfect and strong and yes his eyes work perfectly too 🙂 !  I really doubt if this robot was ever been played with before. Absolute the best one I have seen in years.
It works fine and strong.
The robot is accompanied by its original box in excellent condition. this is a different box than the regular Attacking Martian box. It has different artwork and shows the robot with lighted eyes ! ) The box has some tears and some internal tape repairs but overall an excellent and original box.
As far as I know the lighted eyes version was only made in brown but I will invest this further, would also be cool to see a silver one with lighted eyes 🙂
Rare Attacking Martian with Lighted Eyes  and rare original box. Very hard to find combination, only saw a few of these in the past 10 years.
CFP:  Contact me For Price     at      boogo.nl@gmail.com