Project omschrijving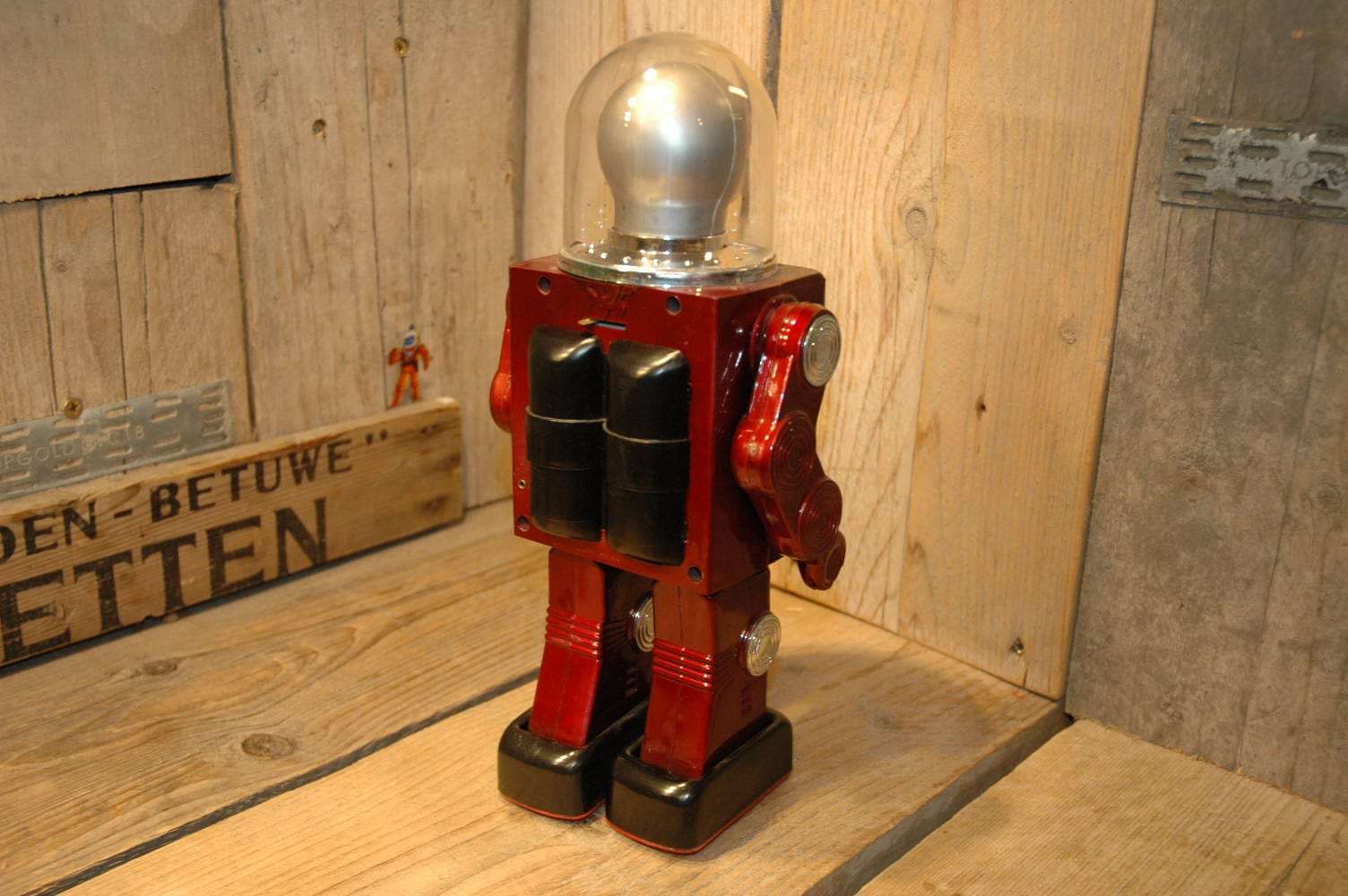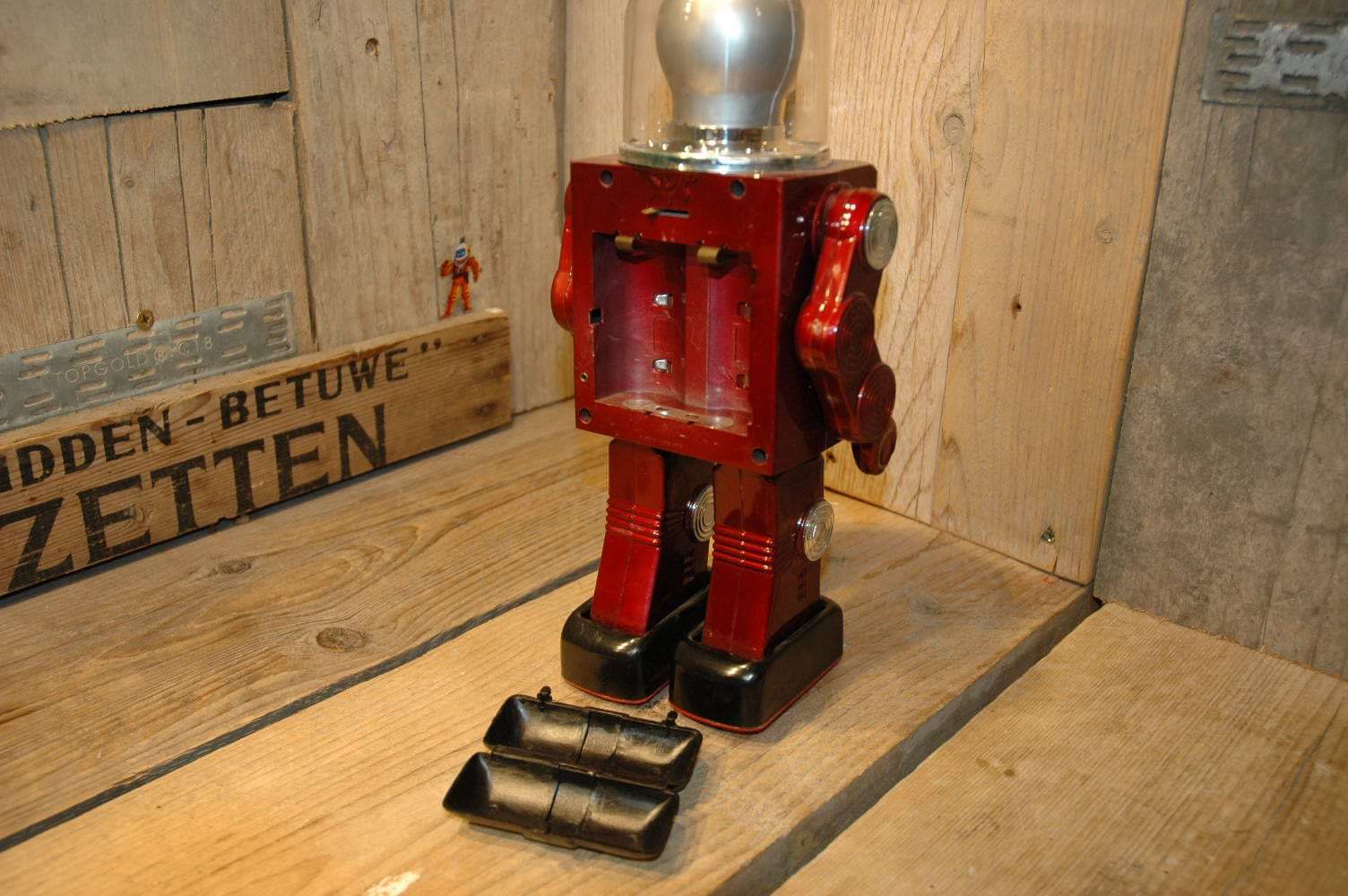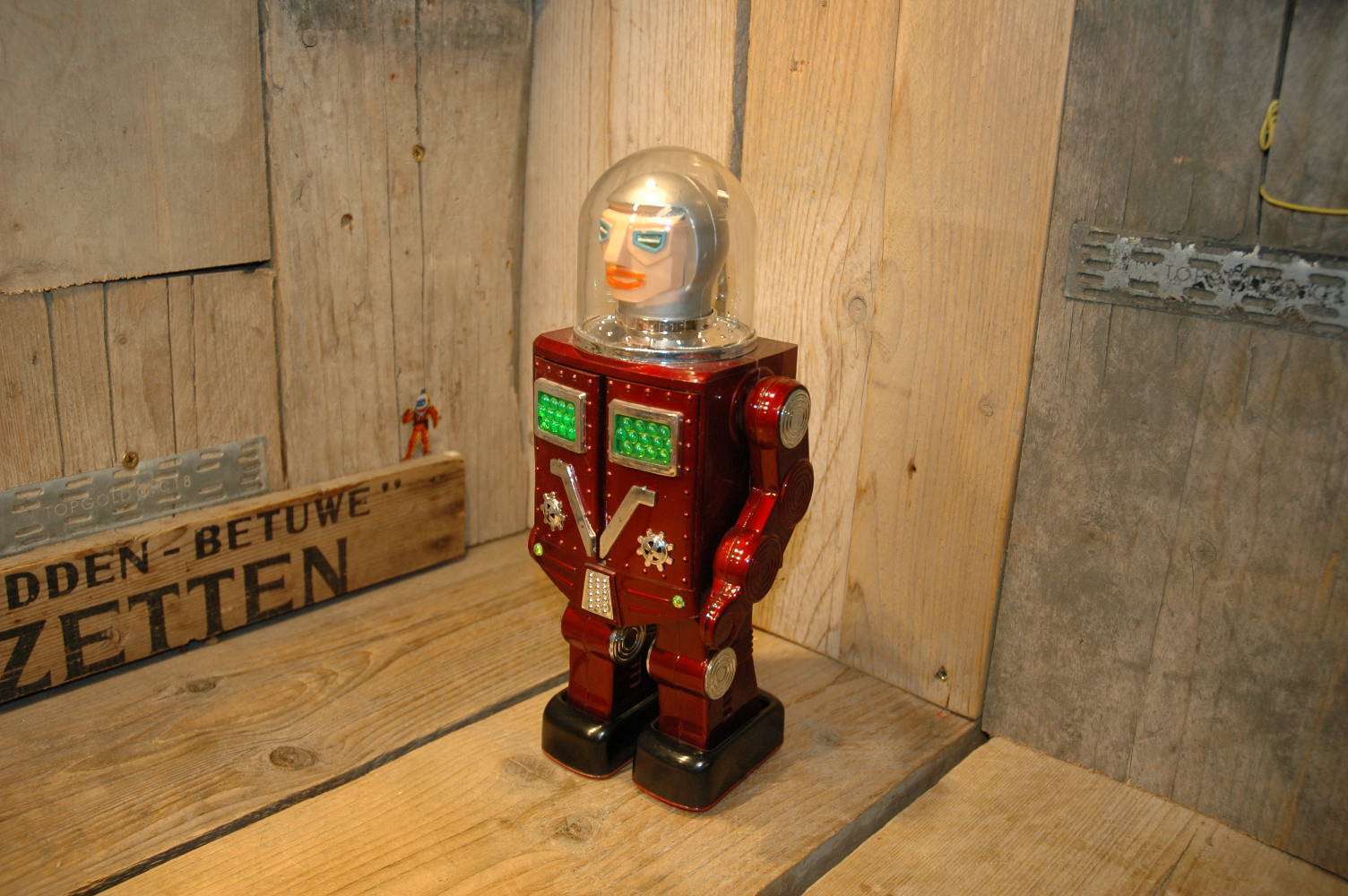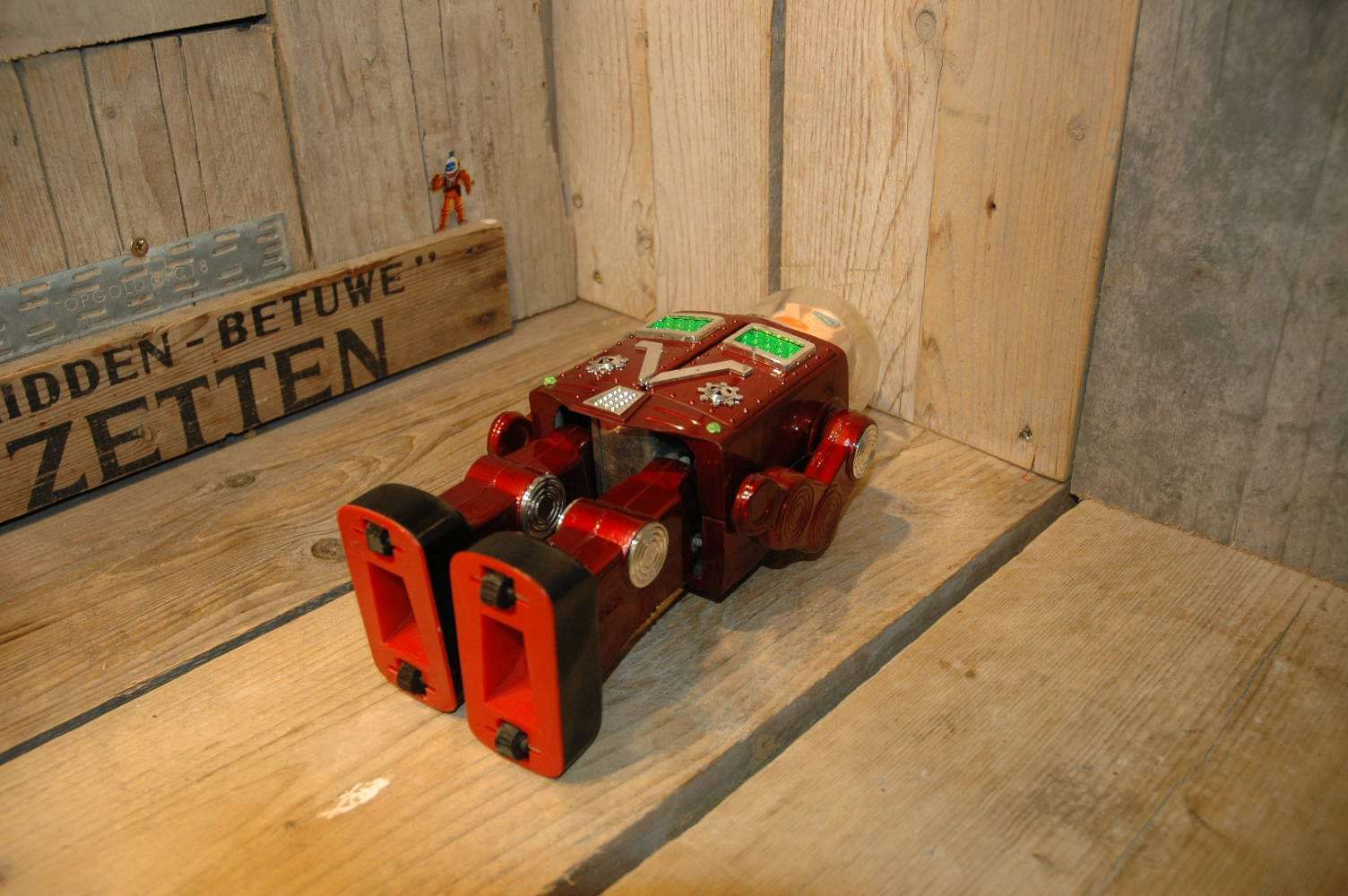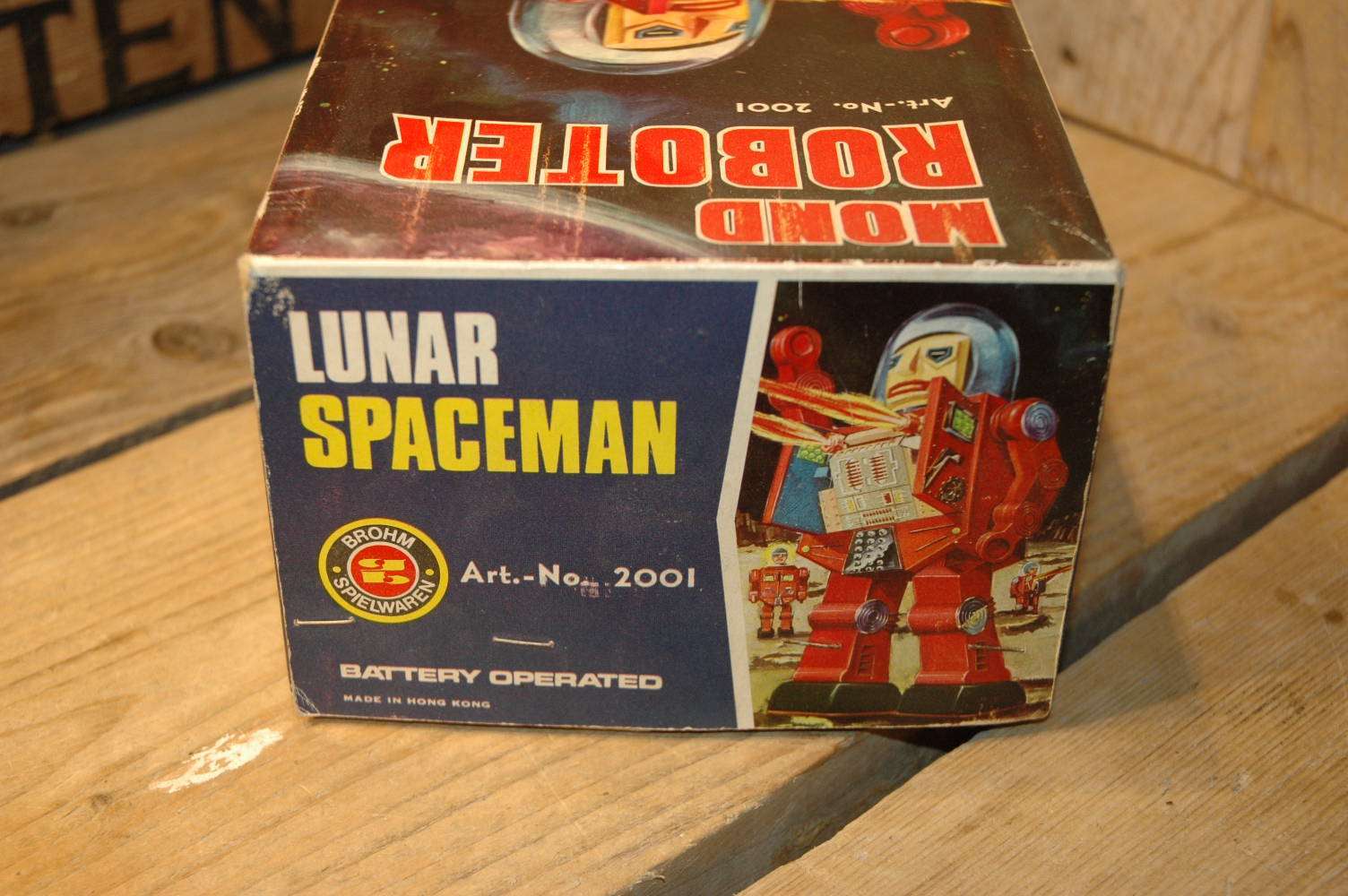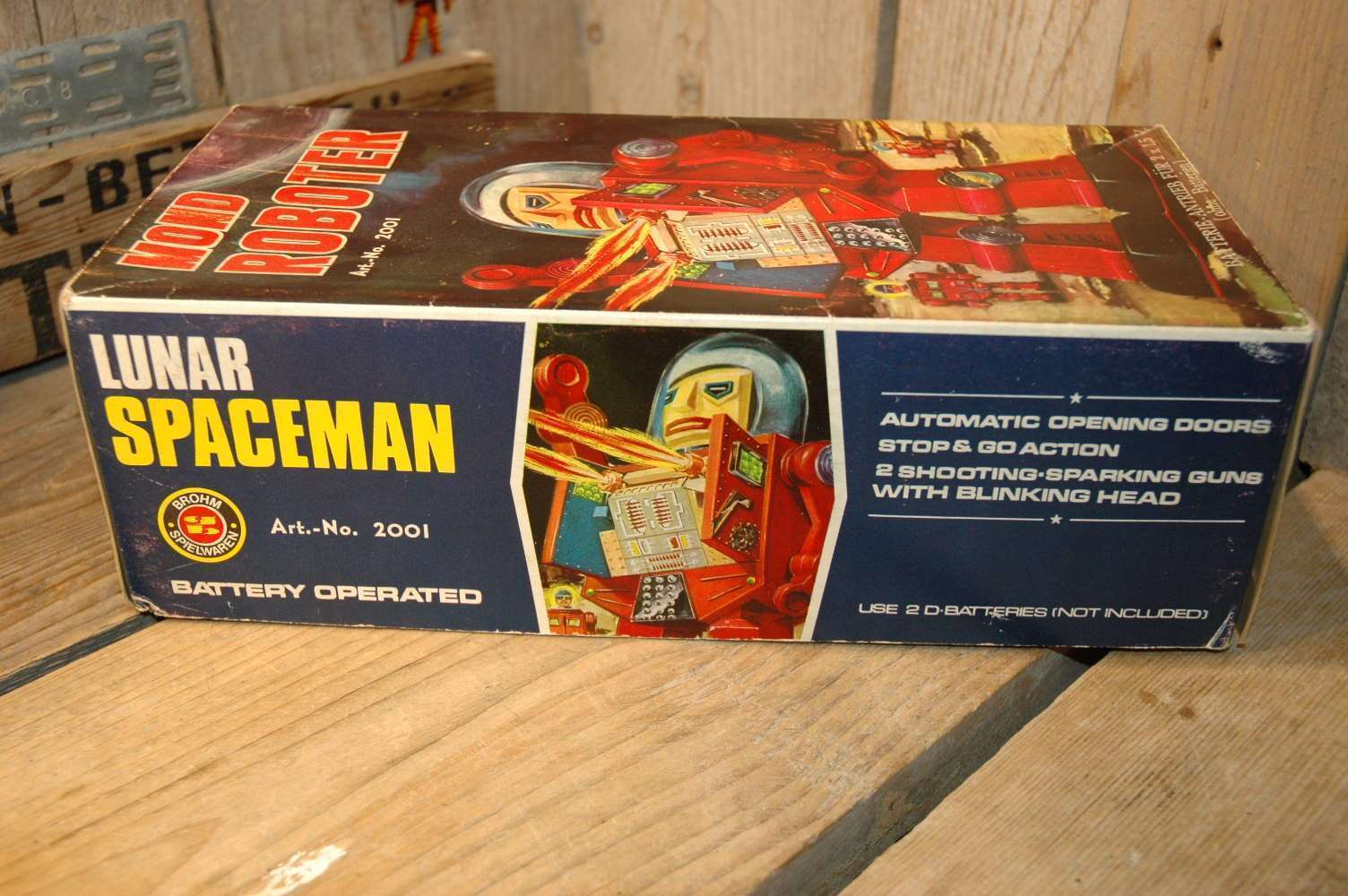 Hong Kong – Lunar Spaceman
A famous and much searched for robot by MANY collectors that does not even has a name of the Manufacturer that Made him, COOL 🙂
Lunar Spaceman was made in the seventies as a " ripp-off " of the famous Horikawa Robots made earlier in Japan. My first impression when I saw this robot was: UGLY. Who the hell on earth could ever think that children would love this ugly robot. Fact is that not many did because these robots were not top selling toys.
I always was sure that these were made in 4 colors until I found my " waterloo " and discovered a FIFTH color version ( blue ). Grey is the most common color but all are scarce robots and are VERY VERY VERY hard to find in even working condition with the original box. The box is the same for all versions by the way and shows the robot in red. All the color variations came with this box. ( in both english or German )
These robots are so fragile that they almost fell apart already in the factory. The quality is not the best on plastic robots but…. to be honest this robot has something and I still did not find out exactly what it is but when I had the first one in my hands, I liked him more then I expected.
The actions are walking, shooting with cannons and a lighted head. Place him in a dark room and the effect is great. The condition of this Lunar Spaceman is near mint. The only thing that keeps this robot from being mint is a bit of silver paint loss on one of the doors, caused by being in the box for too many years and the fact that the box has a tear in one side as shown in the pictures.
Lunar Spaceman, who was made in HONGKONG by the way works perfectly with all the actions and lights.
This is the much searched for grey color variation. VERY VERY hard to find in this condition and I am sure you will never be able to upgrade this one. A scarce and hard to find robot with original box + inserts
CFP:  Contact me For Price    at   boogo.nl@gmail.com