Project omschrijving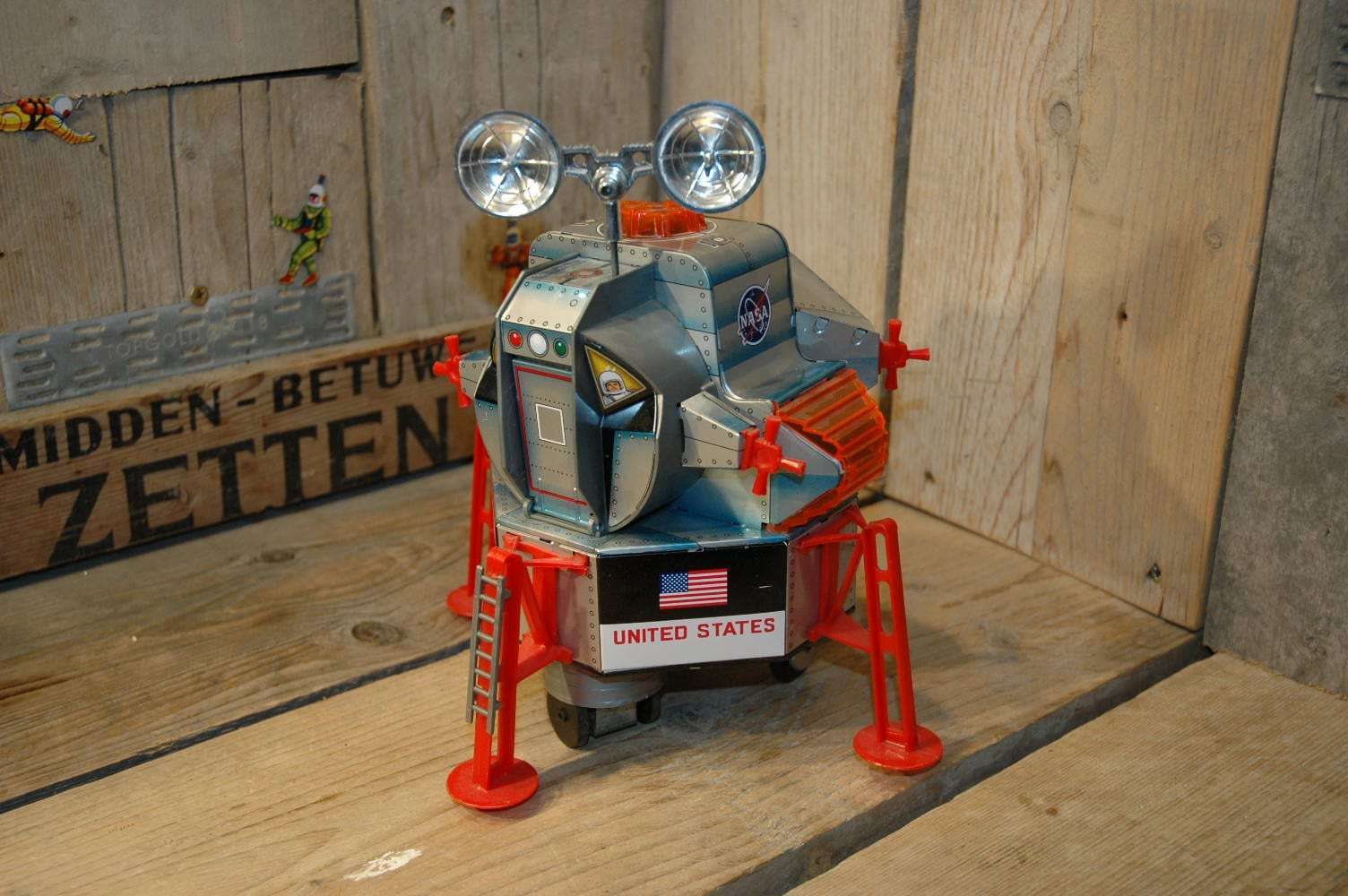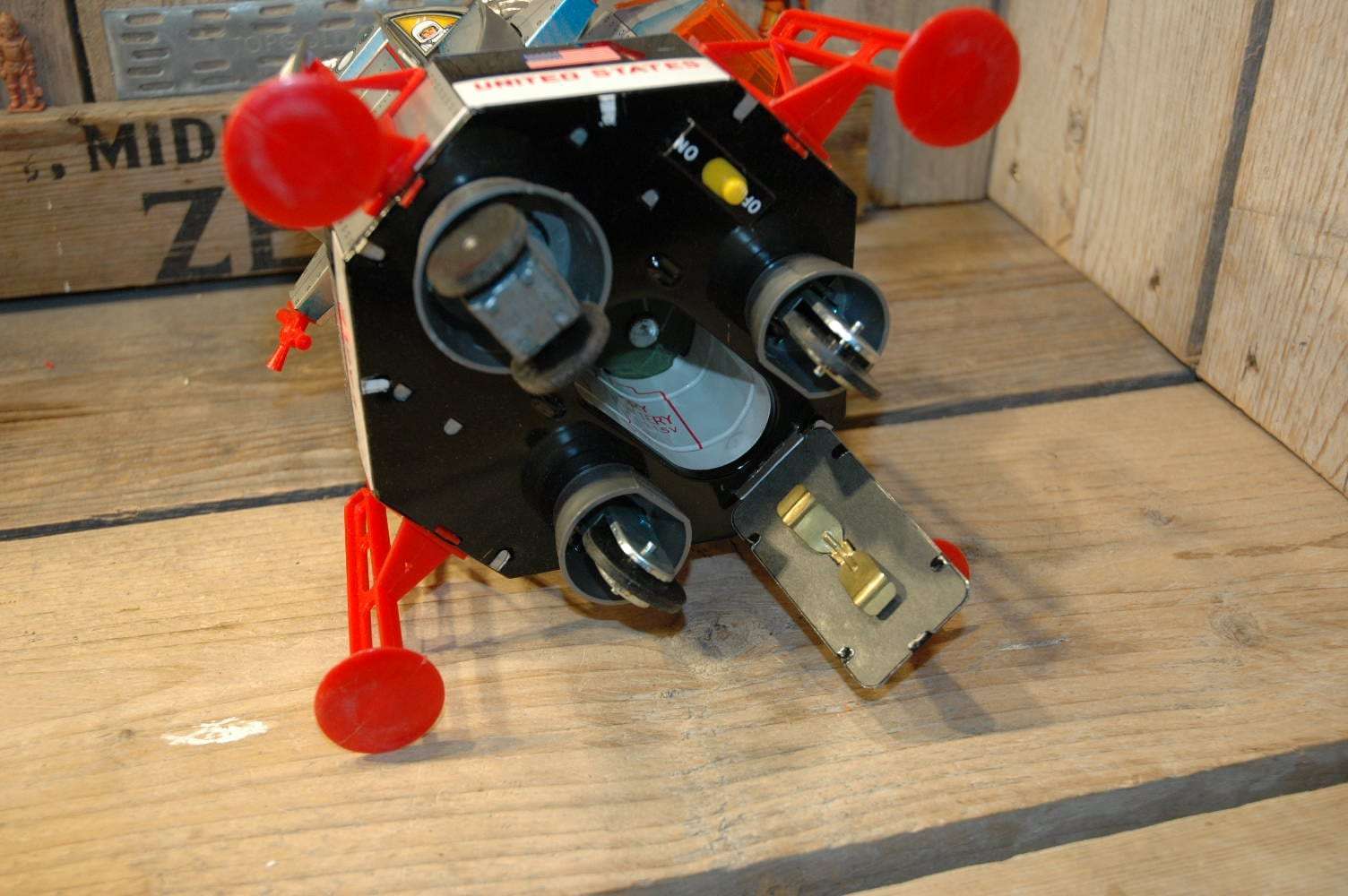 DSK – Apollo 11 Lunar Module

Landing on the moon was a big inspiration for toymakers in the late 1960`s. A small Japanese toymaker DSK (Daishin Kogyo) produced this wonderfull, filled with actions, spacetoy in the late 1960`s (1969) This spacetoy is again a wonderful combination of lithographed tin combined with plastic parts and I am sure it gave kids a lot of play hours with amazing actions.
There is mystery bump&go action, stop and go, opening and closing door, astronaut that walks in and out ( I think he is not sure if he wants to stay on the moon or not :), there are blinking lights all over the spaceship, space noise and a BIG revolving antenna.
Apollo 11 Lunar Module is much searched for and pretty common and available, but is mostly missing the original revolving antenna and the astronaut ( dont know why, maybe stayed on the moon ) Not easy to find in original box with all the four red plastic legs and original antenna.
However, this Module comes complete with ALL original parts and original box and inserts. The toy has hardly been played with  Its in excellent to near mint condition with all functions working. There i no rust, no dings and the battery compartment is clean. The box is original and in excellent condition. The the outstanding artwork is clear and this is the best box I have seen for years. Only some punctures in the toplid from the rod are to mention about the box.
Hard to find in original box and all the plastic parts, legs, astronaut and antenna. In perfect working condition !
CFP:  Contact me For Price    at     boogo.nl@gmail.com