Project omschrijving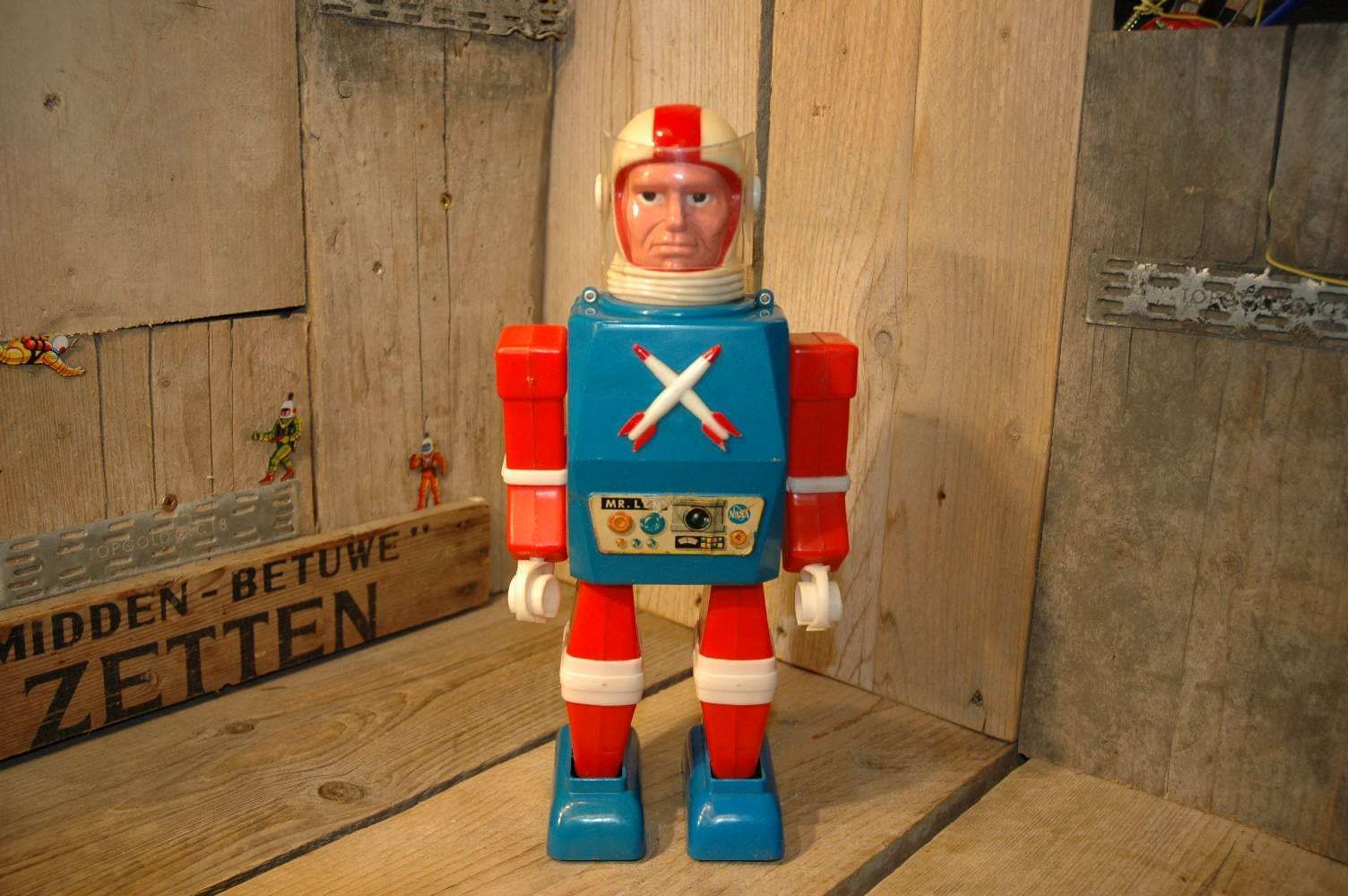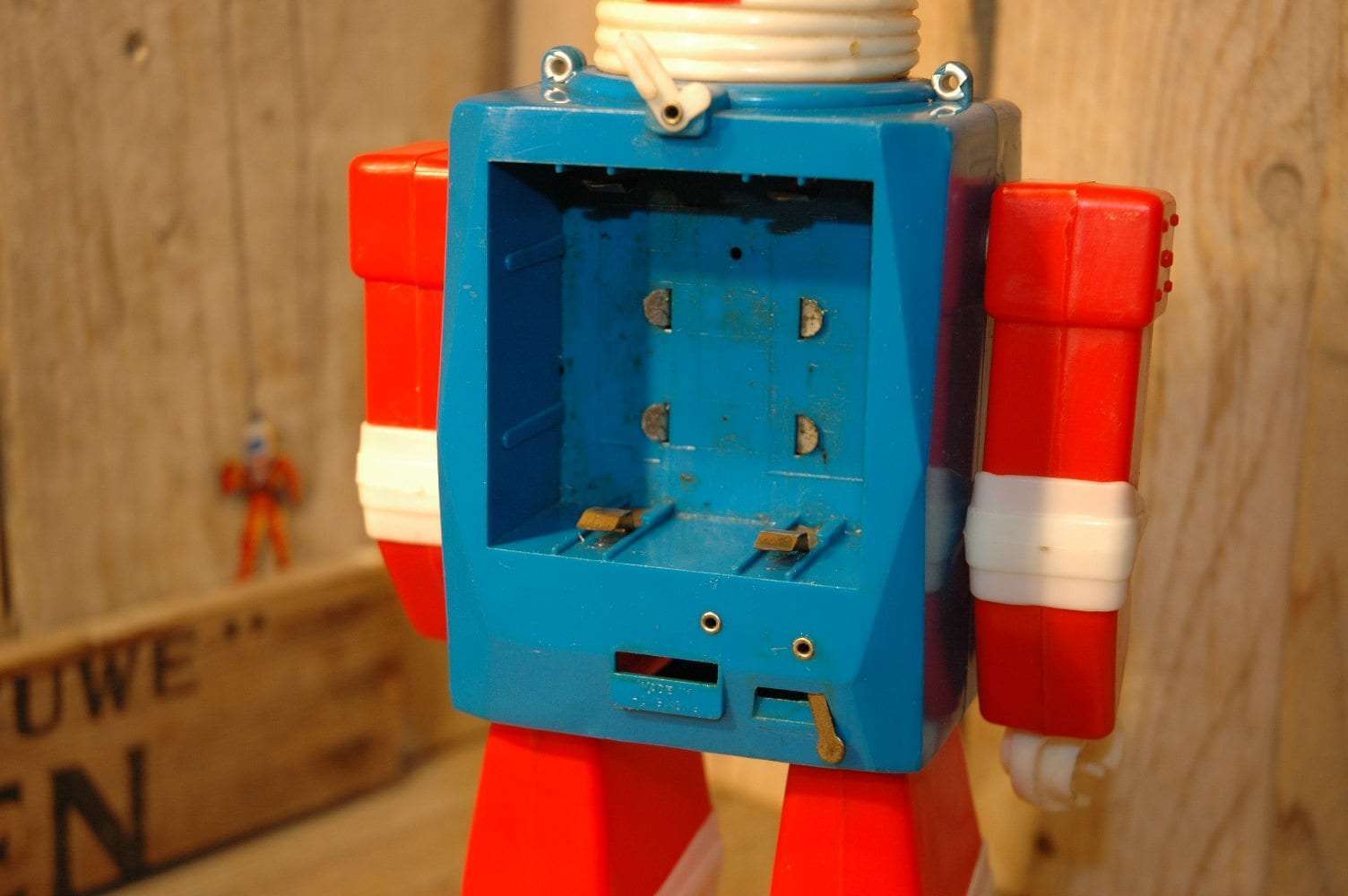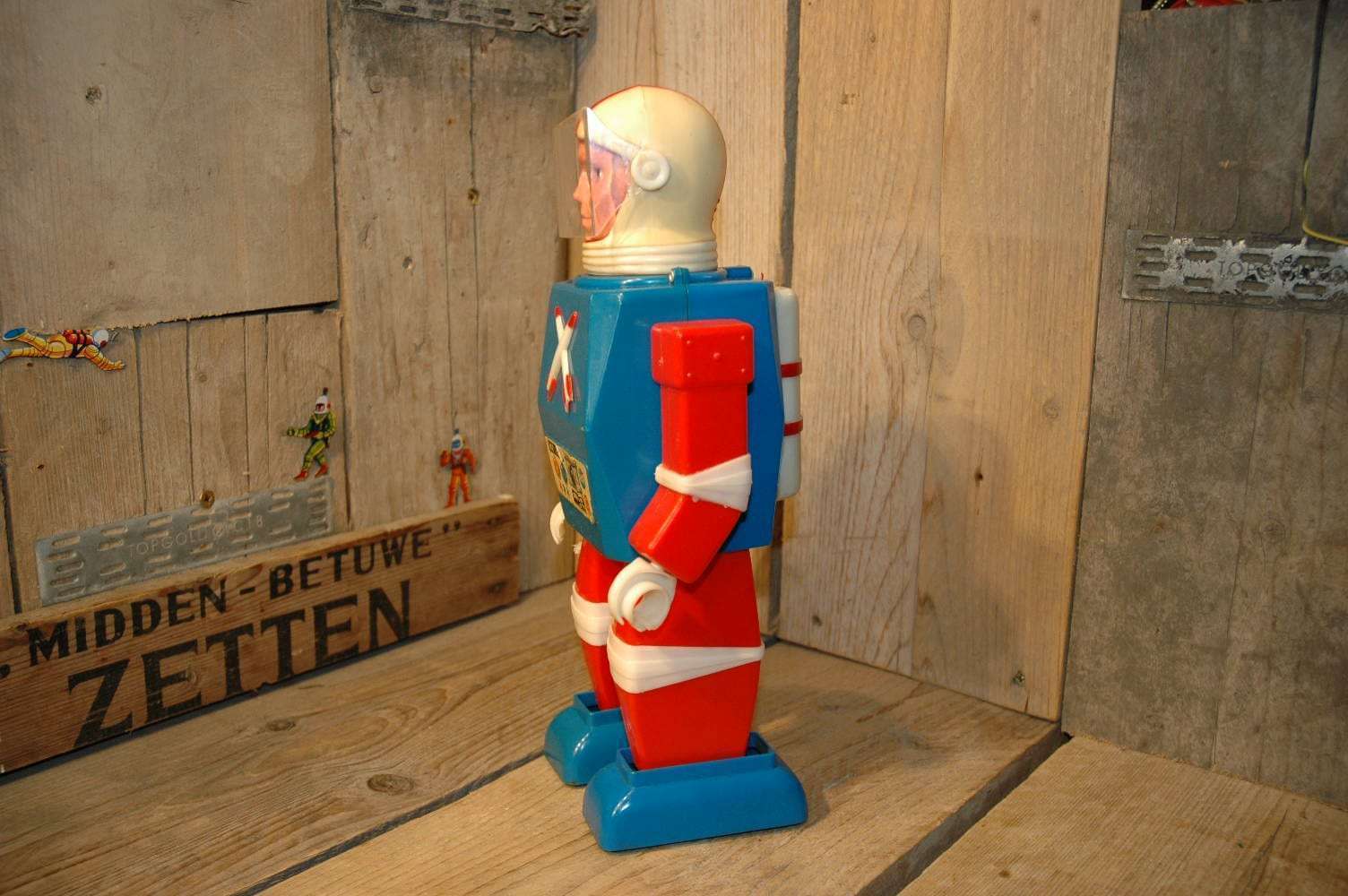 Cragstan – Mr Lem
I had seen this robot before and knew its name because my robot friend Martijn told me ALL about this one. Mr Lem but I never realised that LEM meant: Lunar Excursion Man until I had the original box in my hands 🙂
Made in HongKong for Cragstan in EXACTLY 1970 ( its stamped on the robots head at the back ) This very scarce robot is not seen too often in the open market and there are TWO reasons for this: First the robot is made out of plastic, luckily not that cheap kind but still its plastic. Second, I can imagine that this "Ugly" faced astronaut, who only walks forward by the way,  was not that high on children wishlist. When I showed Mr. Lem to my 8 year old son, he sniffed his nose and continued playing with his Modern Toys Machine Man who snapped his Buzz Lightyear in his iron claws 🙂 heheheheh
He will, just like me and you look with a total different view to this robot in about 30 years from now ! 🙂 Just take a LOOK !! isnt he a beauty !
The condition of this Mr Lem is excellent. I found the robot in Italy near Rimini where it was part of a big robot and spacetoy collection.
The robot is in excellent condition. There is some playwear and some wear to the paper sticker at the front of the robot. The vizor is original but has repairs on both sides of the head, not visible but it's there and to mention.
The robot works fine and strong, walks perfect but one arm is not moving, common for these cragstan toys. I have also seen this happen with Zero of Space robots, who use the same stamps. The reason is a small plastic pin that is broken inside. For Zero of Space robots its easy to repair as the body is hold together with screws. Mr Lem`s body is popped together and can not be opened that easily. I would suggest to leave the robot as is with one non moving arm…pity to damage the robot for this.
The robot works fine and strong, clean battery compartment and original cover.   Very hard to find robot.. Mr Lem is awesome !
CFP:  Contact me For Price     at      boogo.nl@gmail.com