Project omschrijving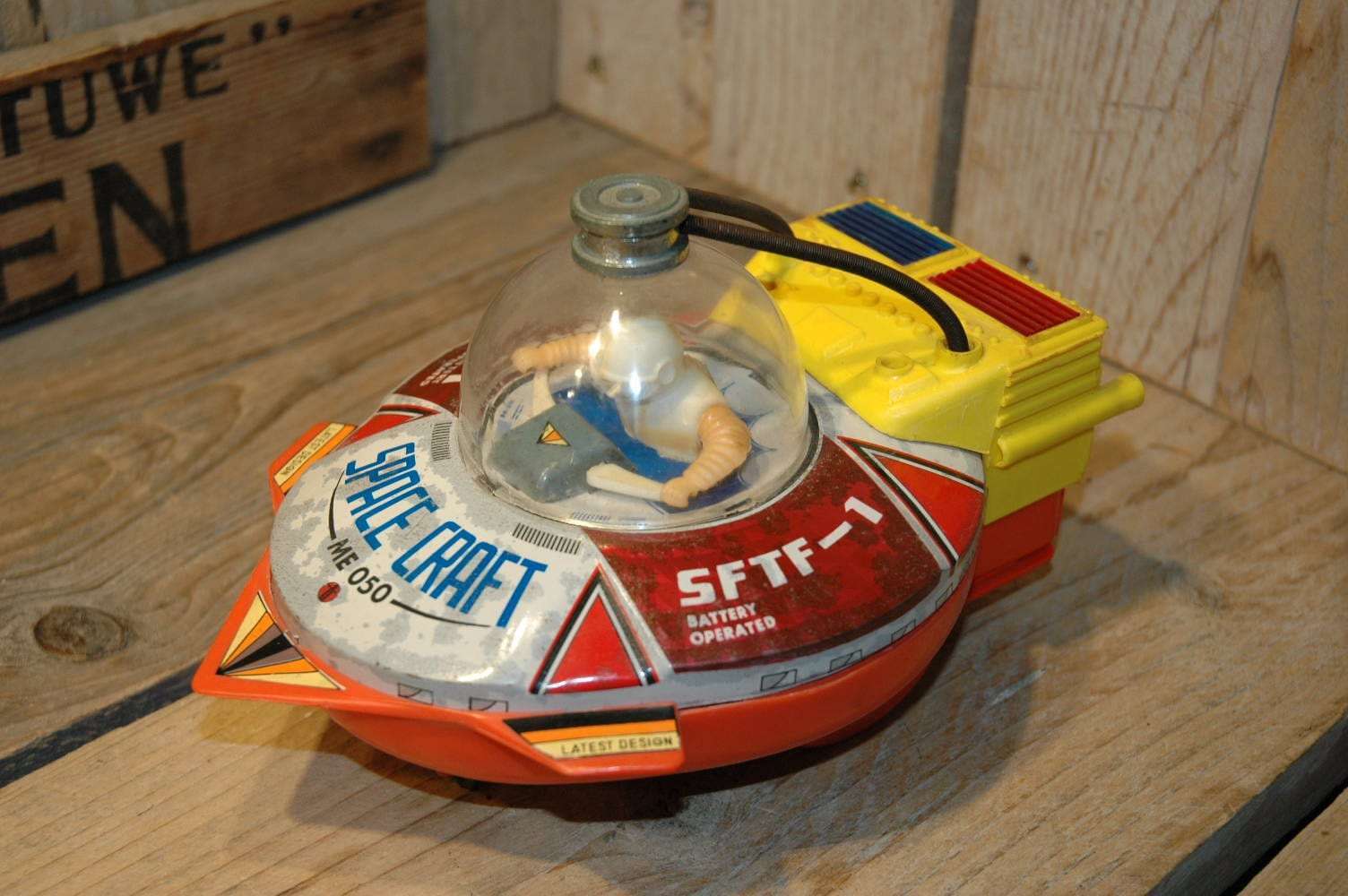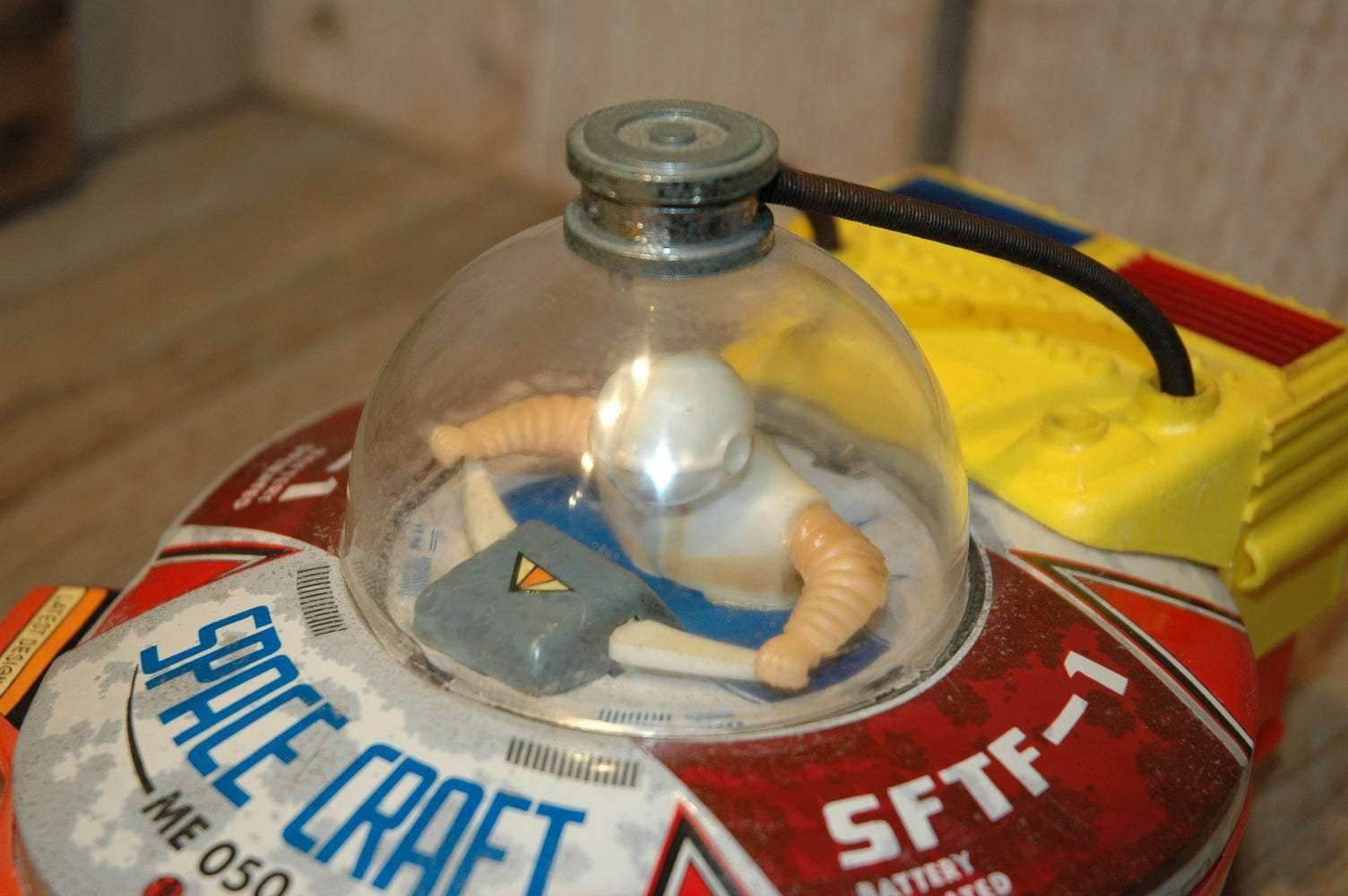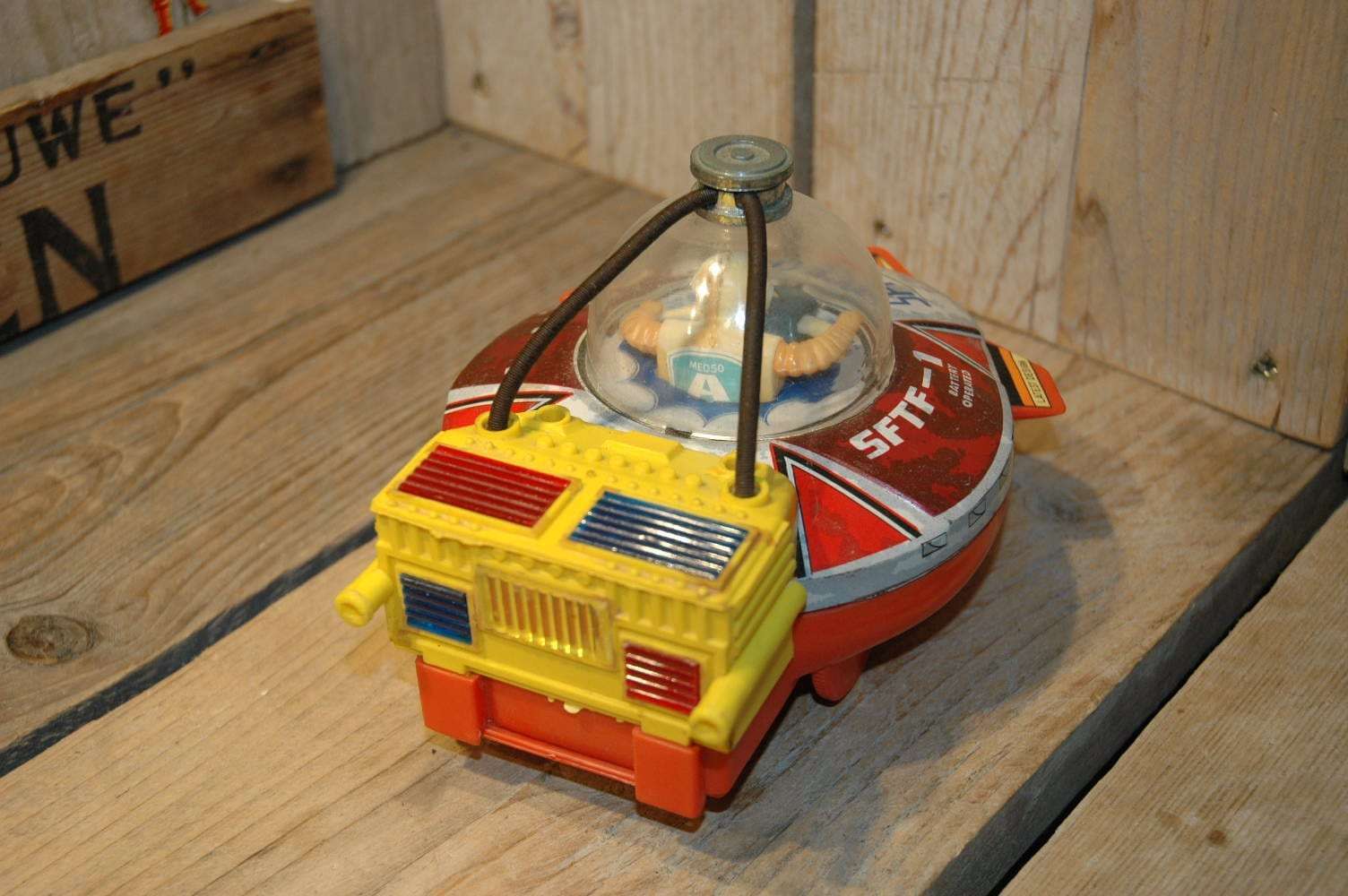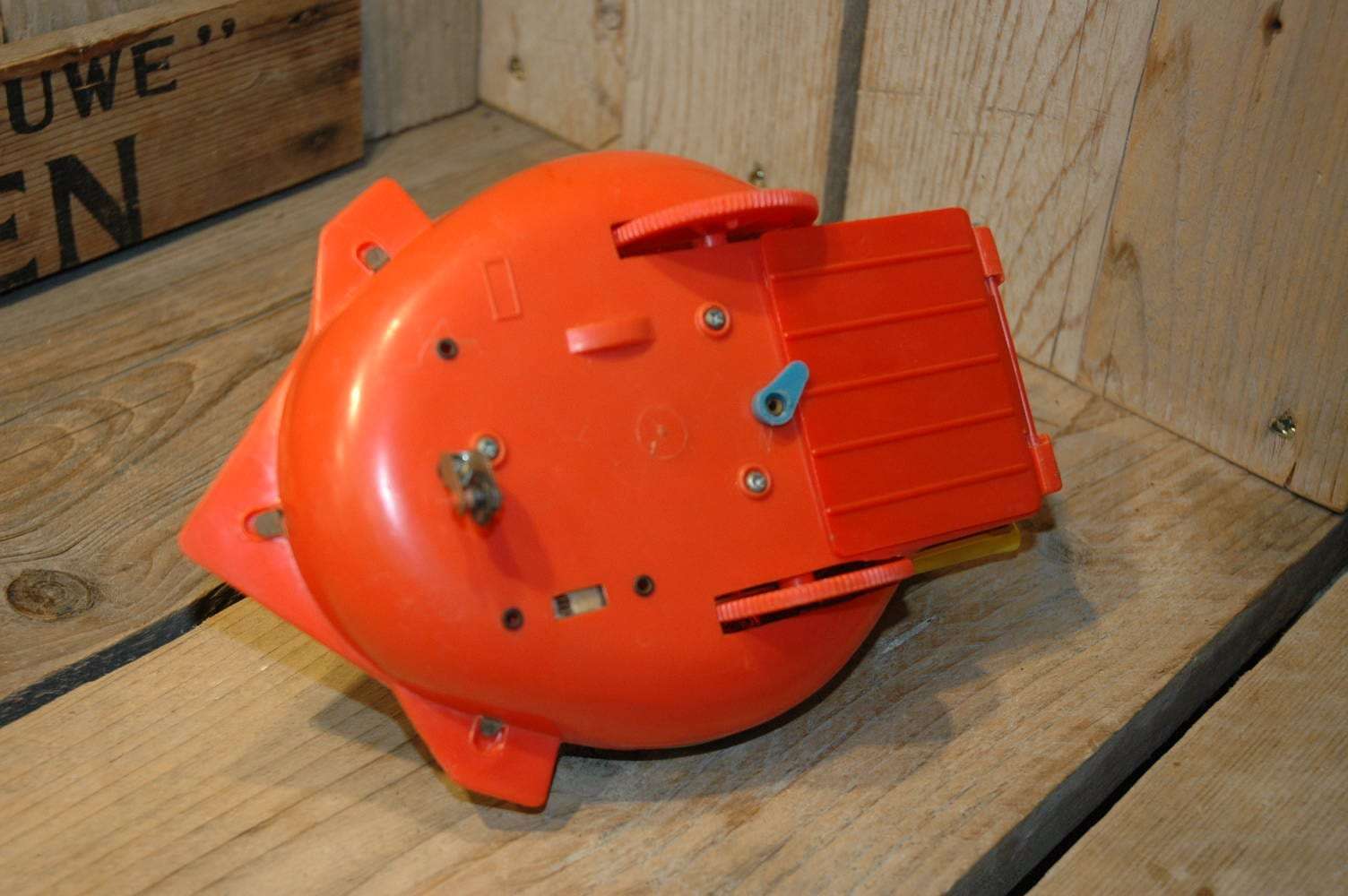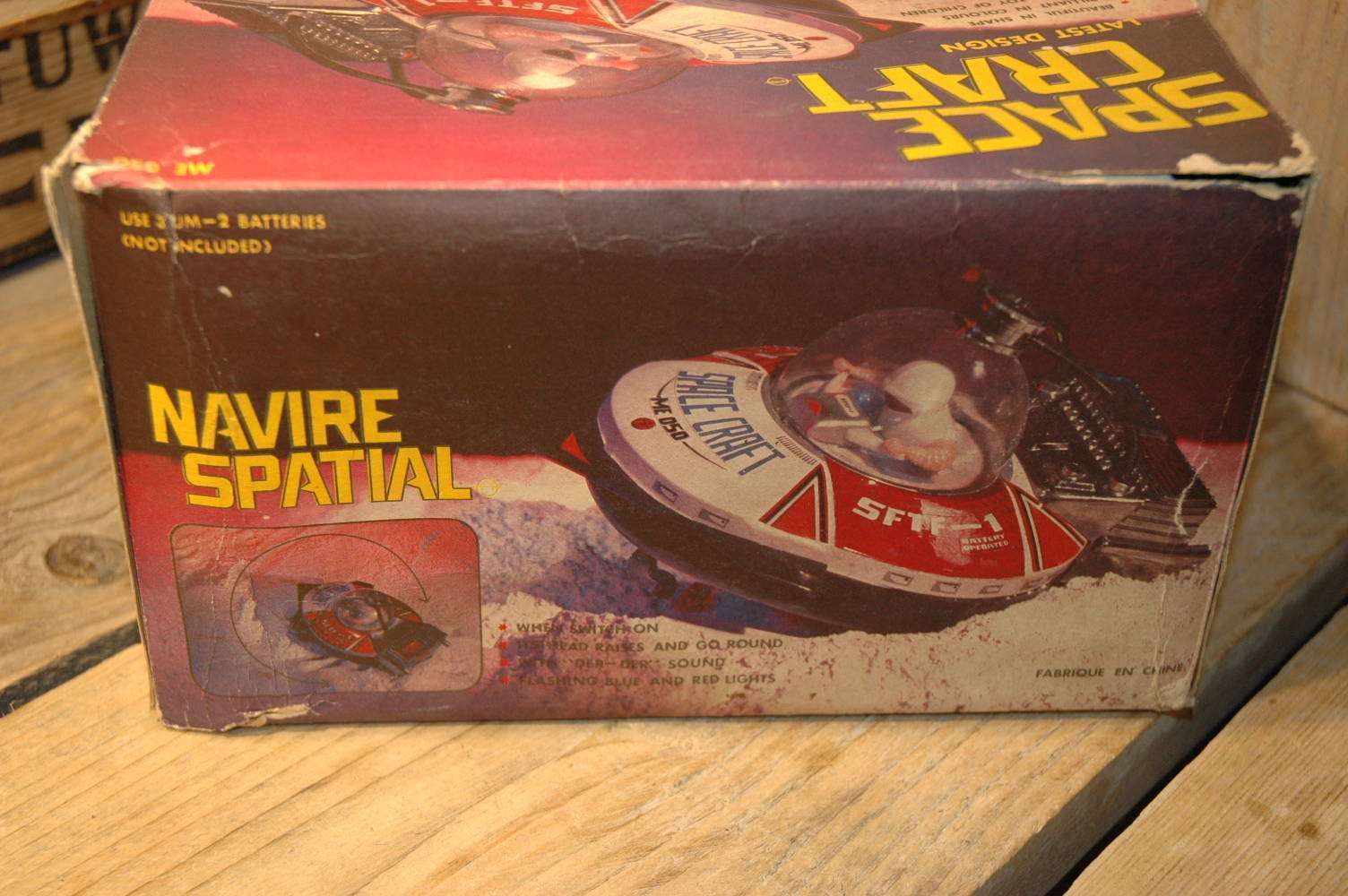 China – Space Craft SFTF-1
As if its not really enough.. this is the LATEST DESIGN !  at least, that is what the box tells us.
With " DER DER " sound or " ITS HEAD RAISES and go ROUND " Yes, all this is packed into a chinese box… It must have been funny to work over there in the late sixties for sure in that china factory 🙂 These days… this Space Craft ME – 050 is nothing more than a rare a and scarce flying saucer that you will see, lets say, every 10 years or so… A friend of mine located it some time ago ( yes it was Martijn 🙂   Somewhat surprisingly because he never collected ANY flying saucer so far.
He called me and told me he found an amazing rare and scarce flying saucer from china… and YEP, he was right for sure. Made in China, probably in the late sixties or even in the early seventies, not sure about that.  A very nice shaped flying saucer, battery operated. As the chinese call it themselves ( its really written on the box: " Beautiful shape and brilliant colors 🙂
The toy is made out of lithographed tin and plastic. The litho has faded a bit as we have seen more often with chinese toys.
The toy is working fine and has hardly been played with. It hoovers around with mystery bump and go action, flashing lights and "DER DER" sound, whatever that may be 🙂
The overall condition of the saucer is excellent, all original and complete and the toy works fine.  LIke mentioned already there is some wear to the litho ( common for these chinese toys ) The box is original and in excellent condition as well. Some tears to the corners but overall a very nice box. This is really the first time I have seen this toy with this box… rare and scarce and hard to find combination.
CFP:  Contact me For Price        at            boogo.nl@gmail.com