Project omschrijving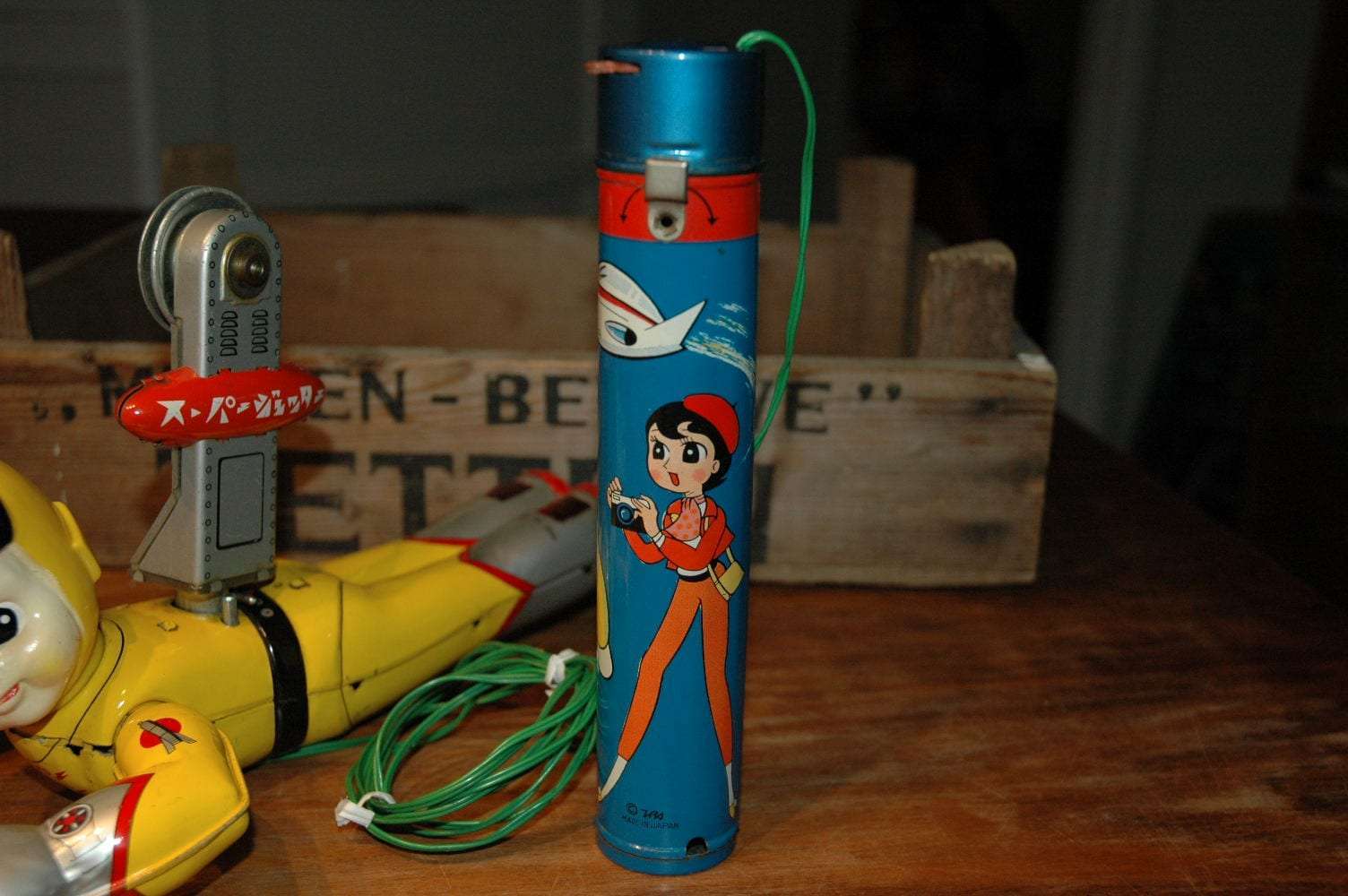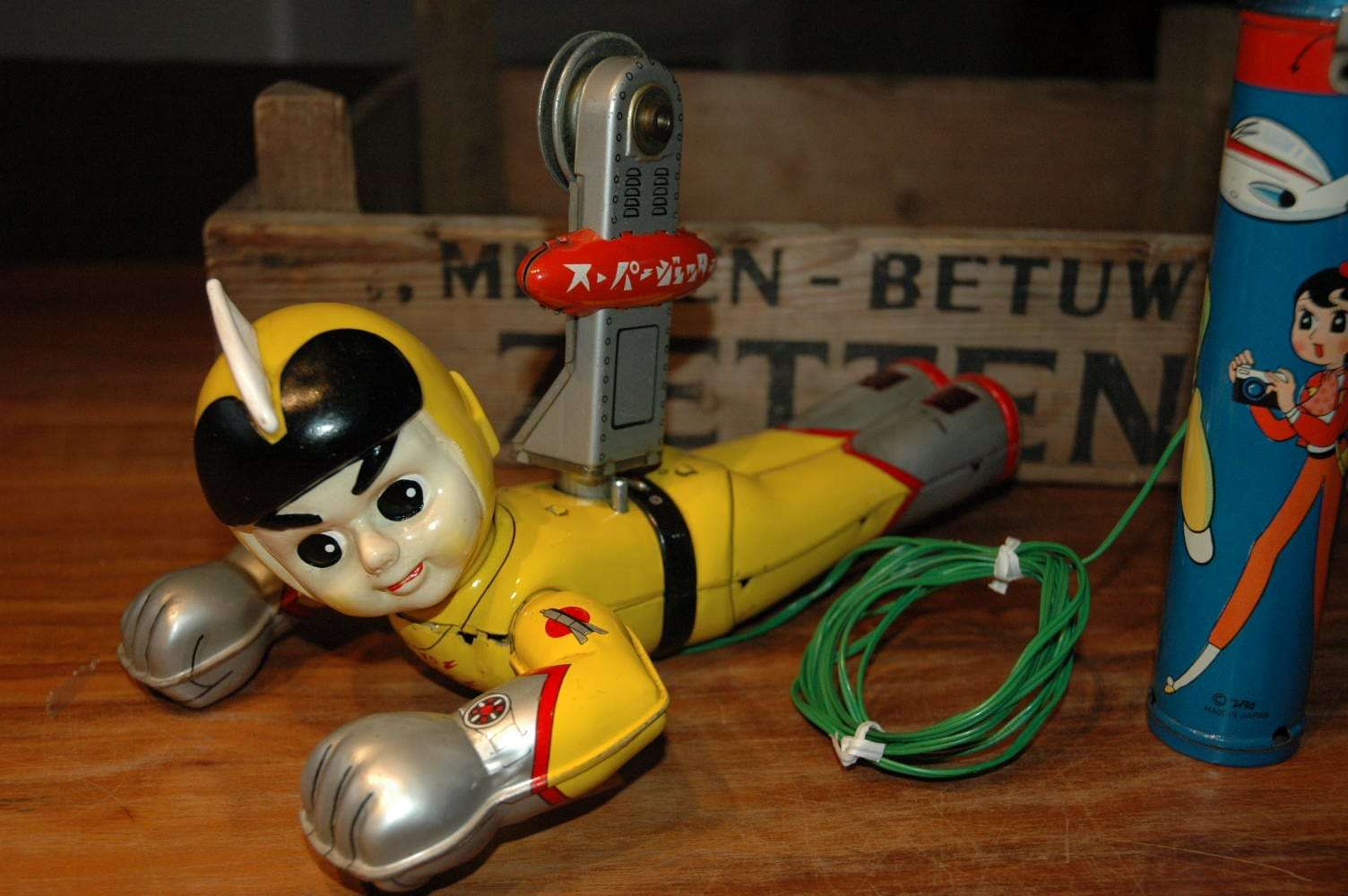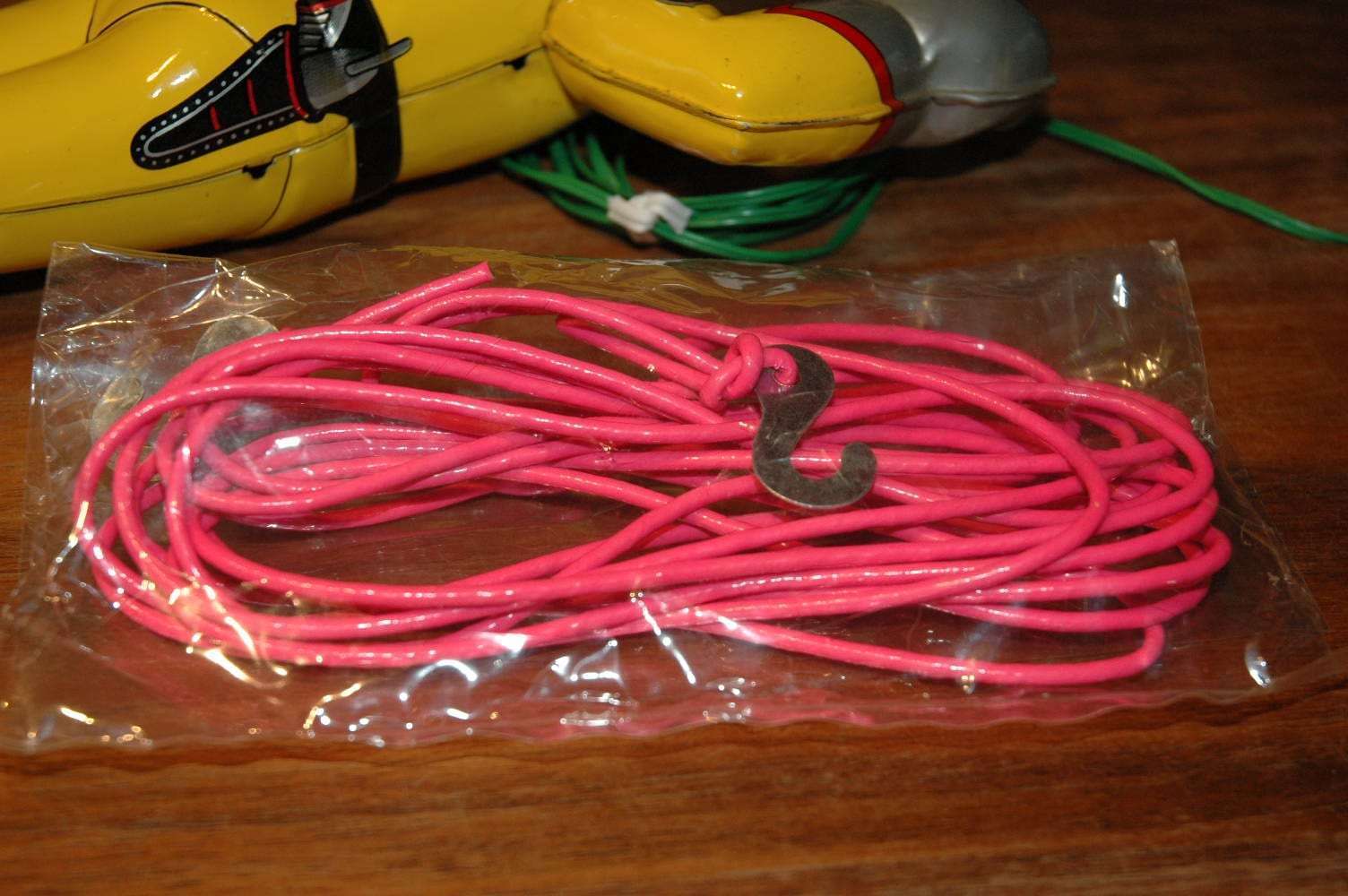 Bandai – Super Jetter
Mirai Kara Shonen Super Jetter or in english: The Boy From the Future: Super Jetter. This was a popular Anime TV series in Japan. 52 episodes were made in black and white in 1965 and 26 episodes were made in color in 1966.
This will be probably the first time you ever see this space toy but also the last time and for sure with the original box. Exceedingly Scarce Space toy, called Super Jetter, made in Japan by Bandai in the mid sixties. These toys were never sold outside Japan, Super Jetter is a real Japanese Character toy that was very popular in Japan those days.  I once owned a similar toy with this "flying" technique but then as Astro boy, we all know him but not Super Jetter 🙂
What even is more interesting is that this toy is accompanied by its original box. The toy is impossible to find but the box… ahhhh its like my friend xris would call it: " rare like sjiet " in other words… He does not have it and that it must be really really rare ! 😉 because Xris has the biggest collection robots and space toys in the world 😉
Ok, back to Super Jetter now: The toy is all complete, original and in excellent to near mint condition and comes with the original box and original pink wire. In action it works as follows: You hang the pink wire in a room, than you hang the toy on the wire, place batteries and off the Jetter goes 🙂 when he reaches the end of the cable the mechanism makes him turn to the other direction and than he "flies" there. There is space sound and blinking light as well.
One of the best toys to play with and I am sure this toy leaves nothing to a child's  imagination… My son had astroboy in his room once that also had this mechanism and my son still talks about that flying toy.
Like I stated before, the toy is excellent to near mint, all original and works fine. The box is excellent as well and is original. You can see NO english text on these type of boxes, its was only made for the Japanese market. This is the first time I ever saw this toy in real. I heard about it but was never able to find it. now it's here and has the original box as well ! Very rare and scarce space toy.
CFP:  Contact me For Price     at     boogo.nl@gmail.com