Project omschrijving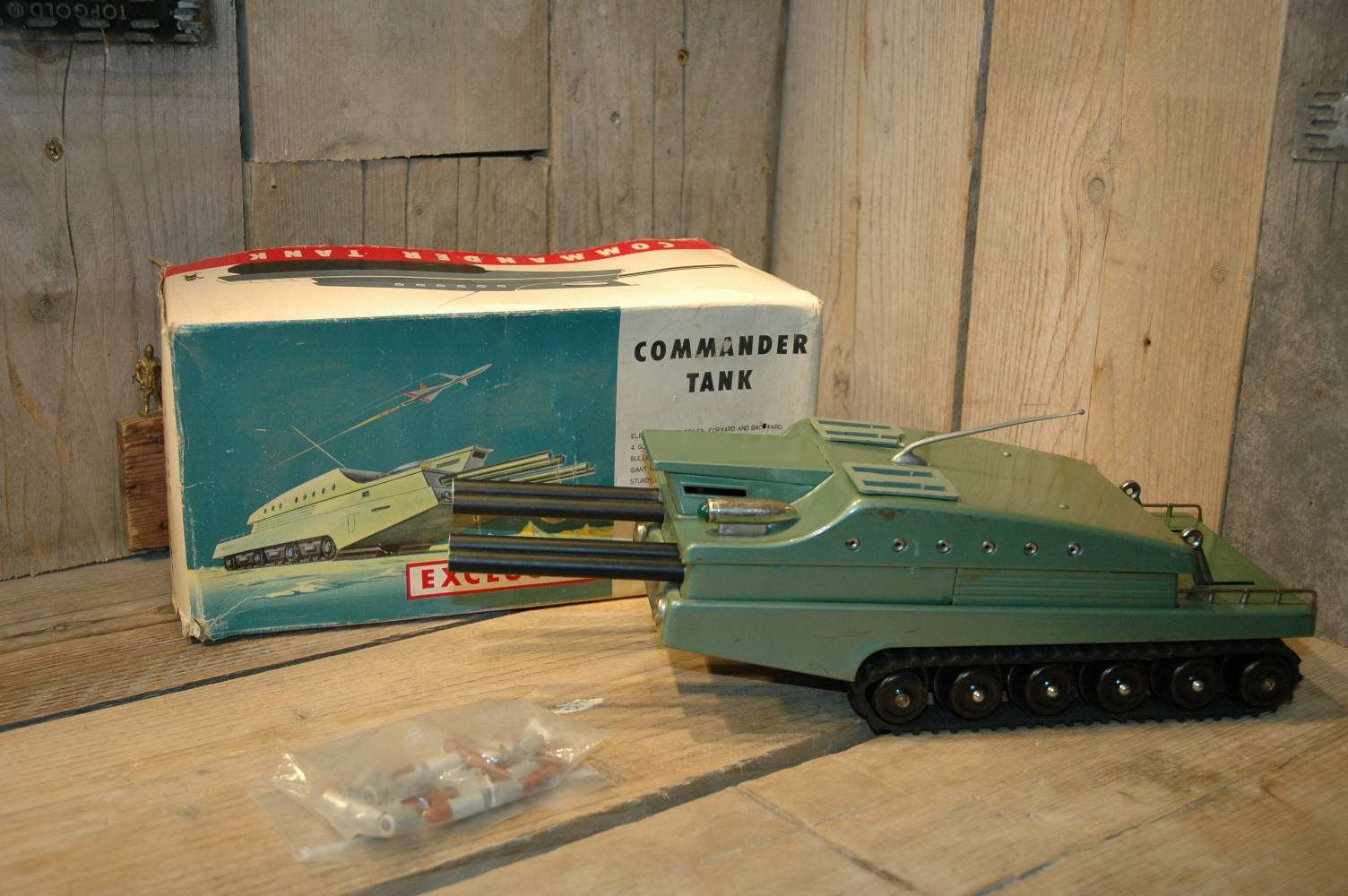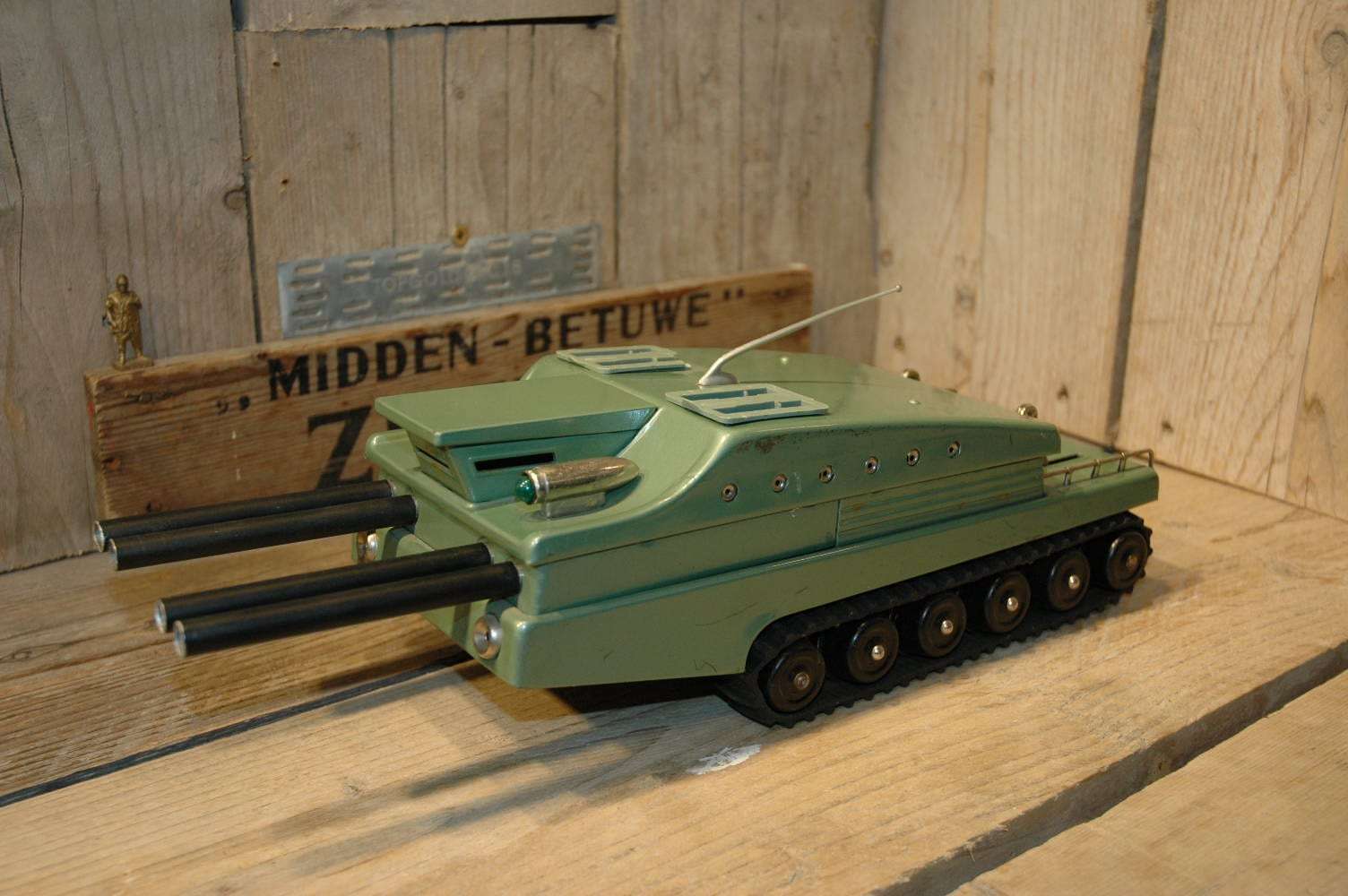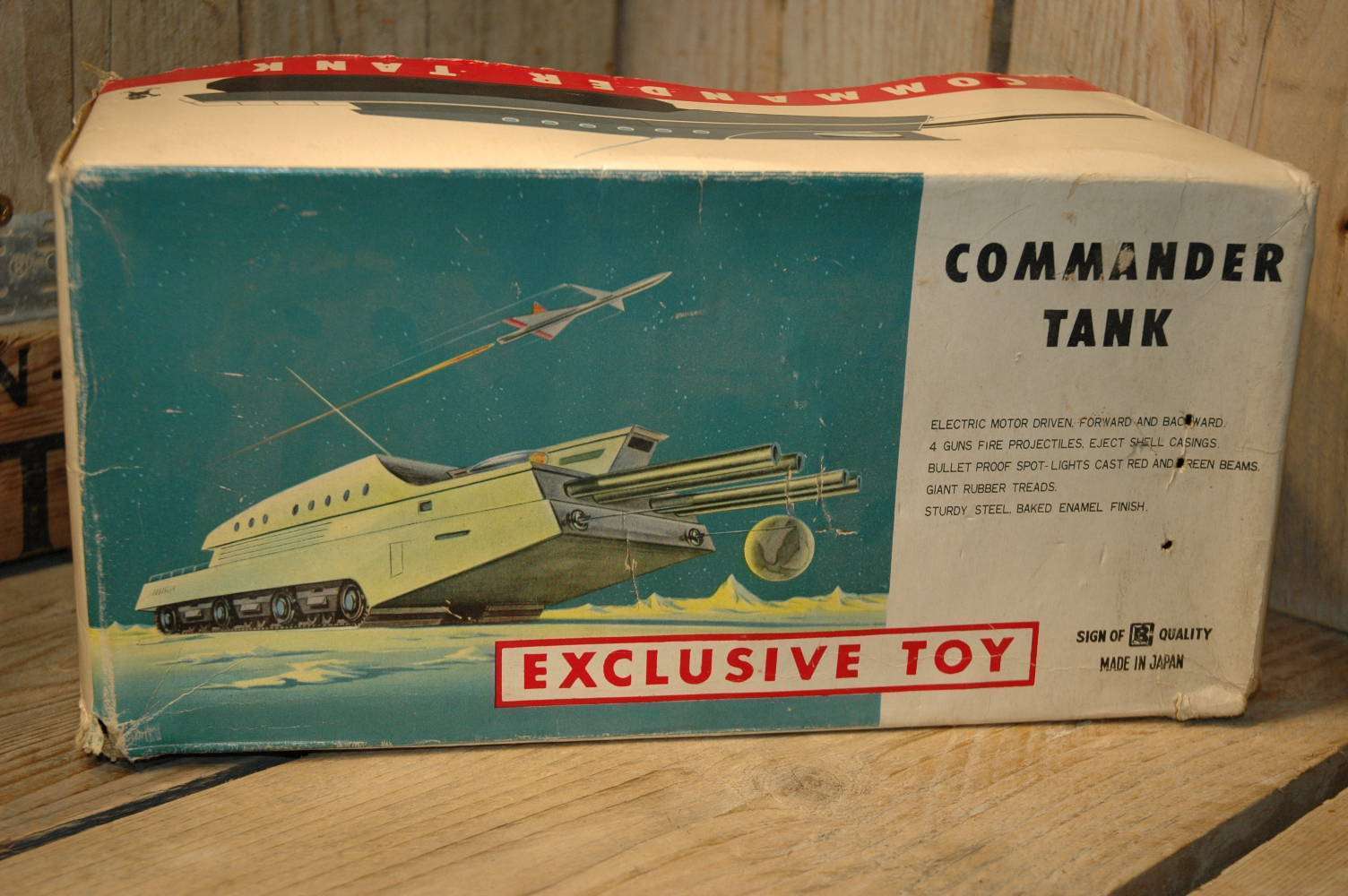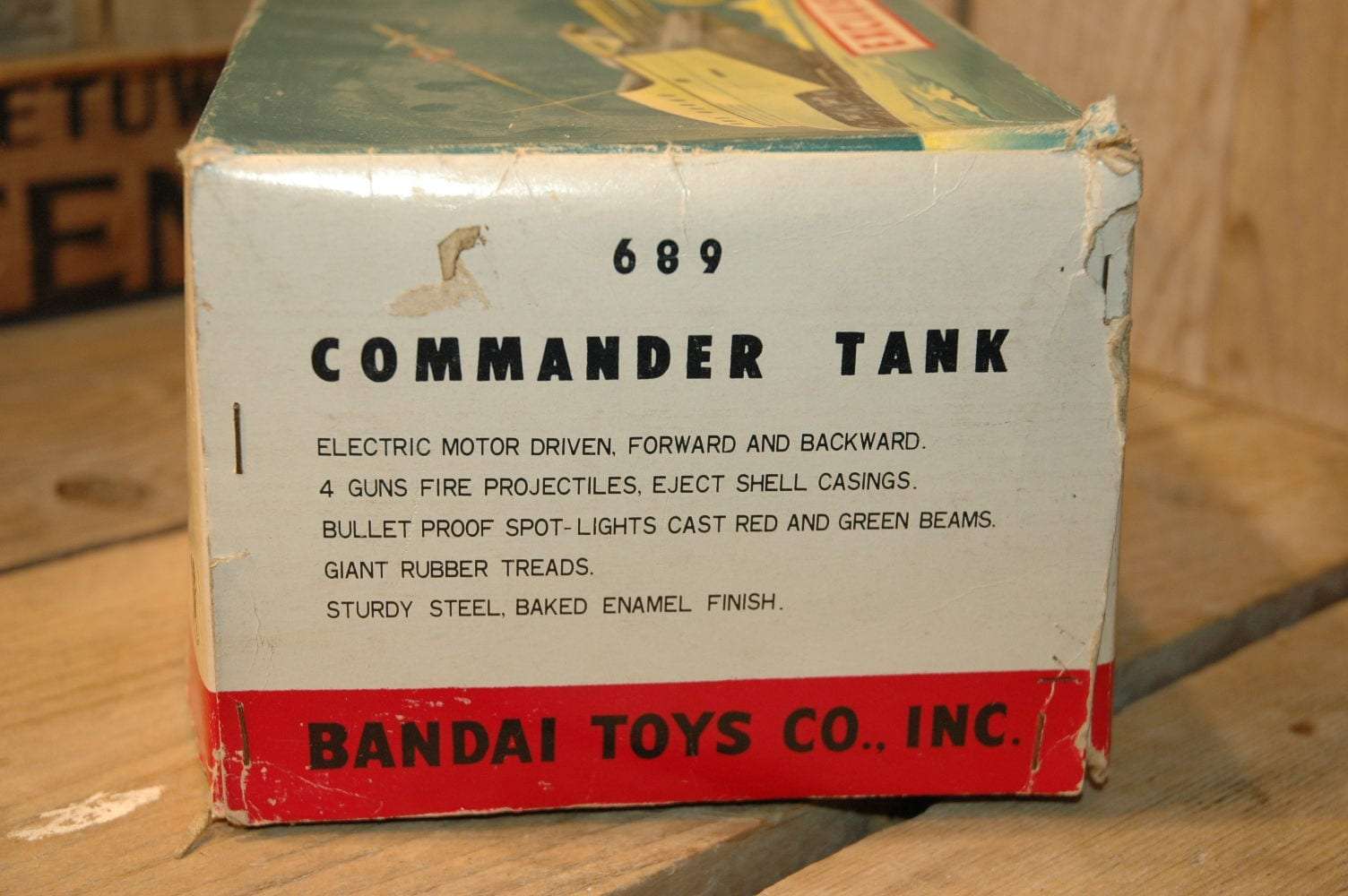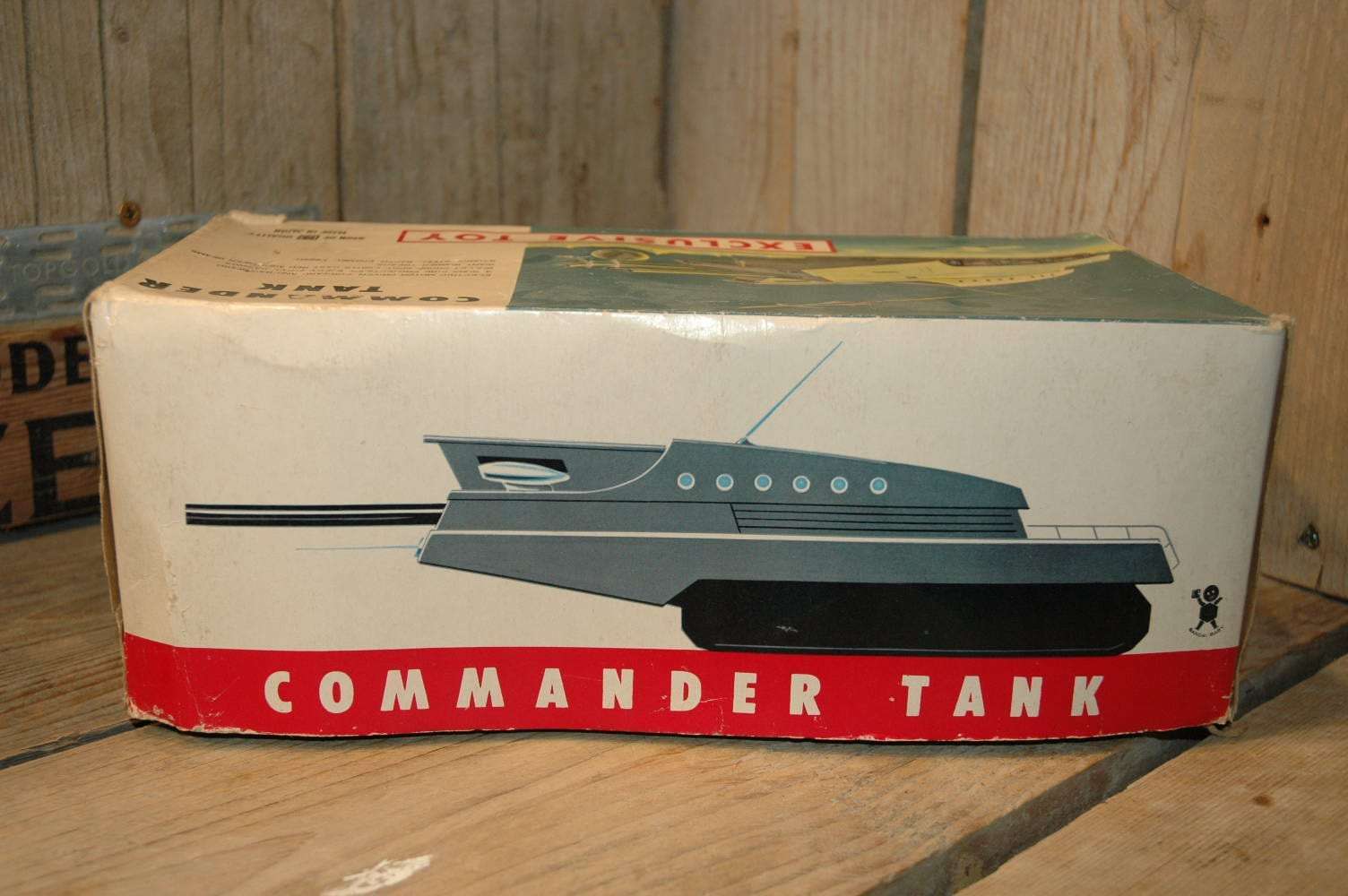 Bandai / Sears – Commander Tank.
Wow… this is really THE toy I would like to have when I still was a kid… Made out of sturdy Steel with baked Enamal Finish – Bullet Proof Spot Lights that cast red and green beams – Giant Rubber Treads – 4 gun fire projectiles with shell case ejecting – Electric Motor Driven forward and back and besides that… a COOOOOL look ! 🙂 The toy was made in Japan by Bandai for Sears in the early sixties.. made out of heavy metal and is battery operated.
I have this toy in my inventory for some time but never took the time to see what was actually in the box. I found the toy in Italy some time agoo in an old toy/antique shop. I bought it along with some robots and space toys and until today… i forgot about this commander Tank..
Man oh man what a cool toy… First its HEAVY like hell, it can fire little rockets and eject the casings while it shoots.. ULTRA cool !… The look is out of this planet and that is why it was used in outer space… NO single change for any aliens when they come across this commander Tank.
The condition of this tank is excellent and its almost complete. Most of the little rockets and shells are present, also the four barrels that must be mounted on front of the tank. Also the 2 plastic holders for the projectiles are there, one is missing a small piece but it does not affect the working.  worst part is that the battery cover is missing. I will try to find a fitting one for this tank. I tested the tank and it works fine, lights work, all projectiles can be fired, it all works… Further there are some minor spots with some light corrosion and some scratches  throughout the toy. most from being played with… overall a very nice toy..
The tank comes with its original box in very good condition with some wear, tears and damage as shown in the pictures.
Make no mistake on this one.. ultra rare and scarce space toy that is seldom seen in this condition…
Rare and scarce toy… and…. COOOL ! 🙂
CFP:  Contact me For Price     at     boogo.nl@gmail.com