Project omschrijving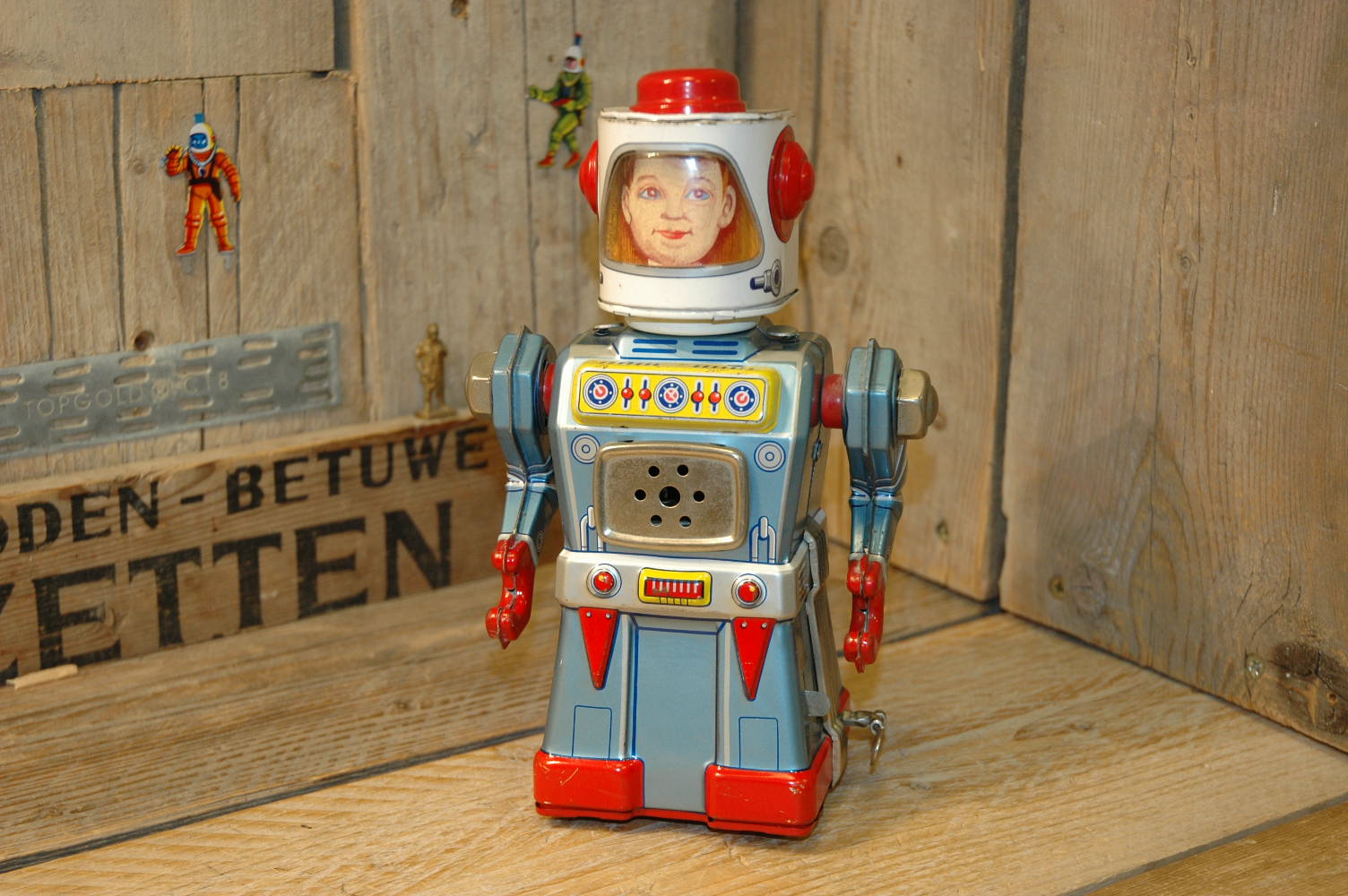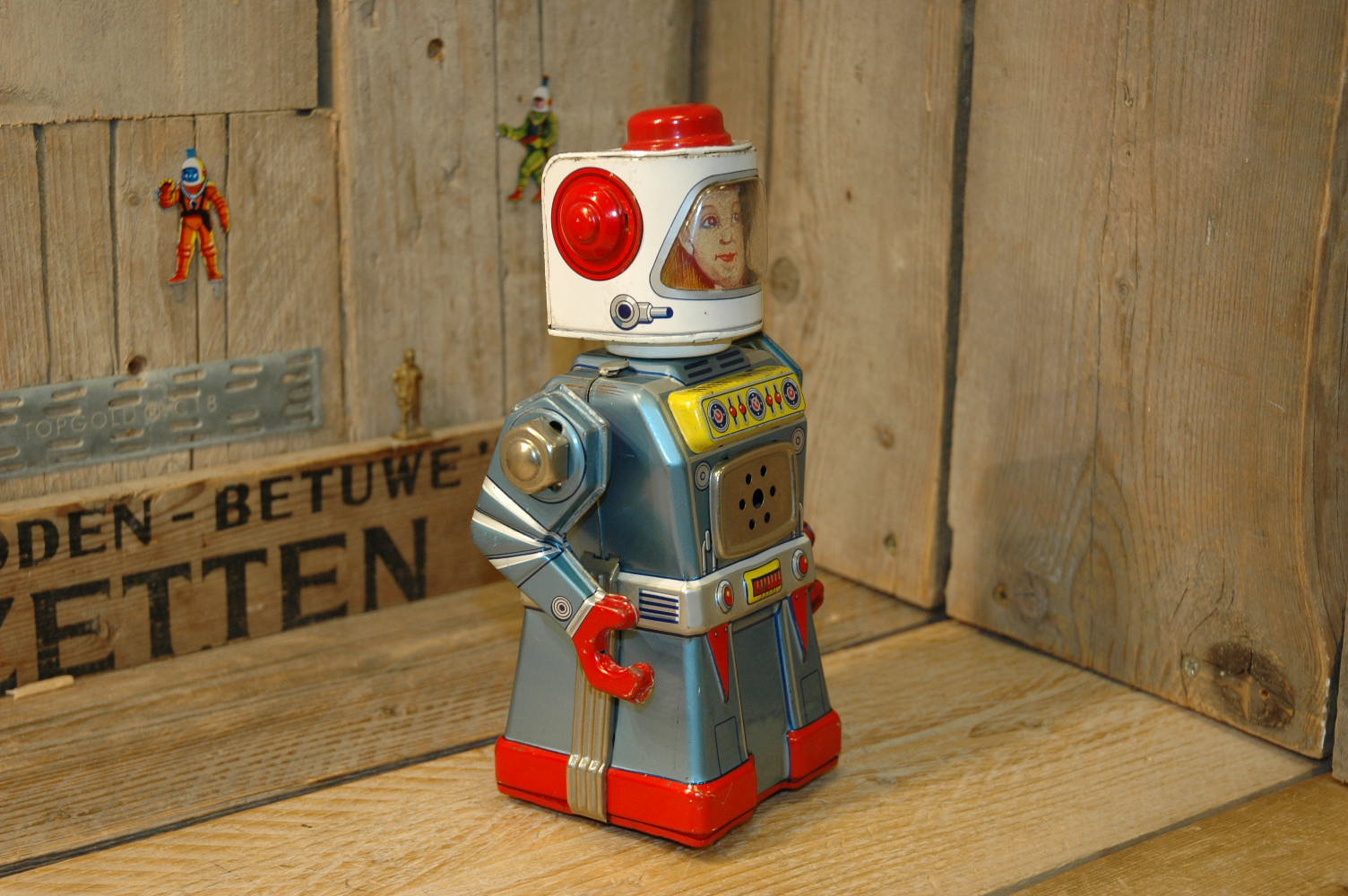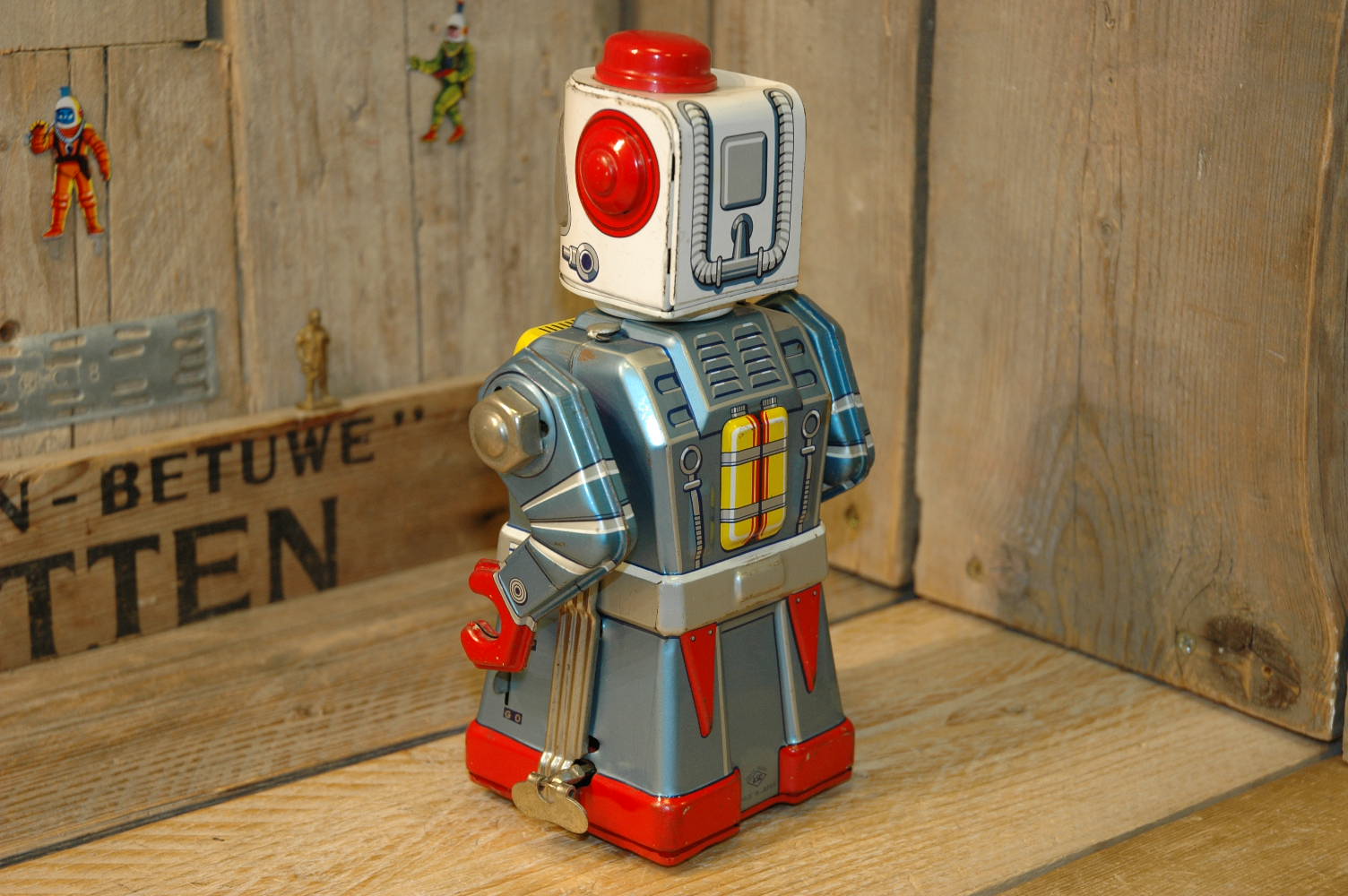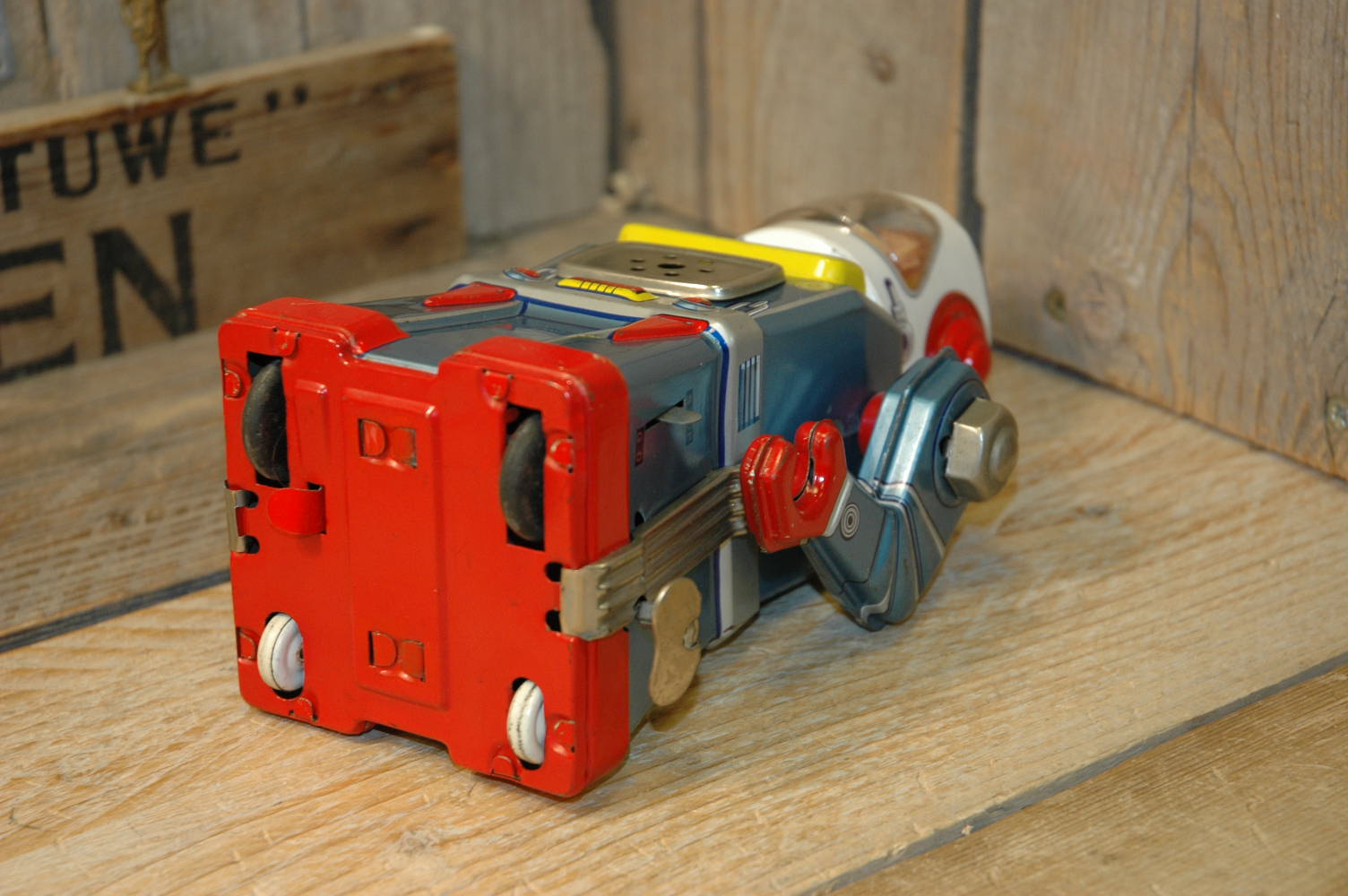 ASC – Chime Trooper Astronaut
The translations of the Japanese are hilarious 🙂 Take a look at the box and you will see what I mean: " As he goes tone of lovely chime " ( box is not included by the way ! 🙂
Its for sure Japan was able to make stunning toys and beautiful artwork but they could have done a much better job on the translation in english 🙂
Back to the boy now. Made in the late 1950`s by ASC in Japan. Mechanical Chime Trooper Astronaut is really a rare and very scarce robot. The body is the same used on Tremendous Mike Robot by the way. This great lithographed robot has a special feature… it makes music. Well music, it plings and ploings as it walks, those days it was called music. The robot has a strong windup motor that makes the sound and makes the robot walk while a central pin at the bottom comes out from time to time and changes the direction of the robot. The astronaut or is it a boy ? not sure about this, must have a VERY long neck considering the dimensions of the robot.
The condition of this robot is excellent plus, all original and complete and in full working order. This Trooper only shows some minor play wear and is in simply fantastic condition. Please take a good look at the pictures for the robots condition. The robot is all original and complete, no missing or broken parts. The astronauts dome is clear and original and has no cracks or whatever, just a nice played with robot in complete and original condition. In fact I think you will have a hard job finding a better example of this very scarce robot. Of course This Trooper works perfectly with his famous chime and walking action. A robot that does not need much further introduction. Only a few of these are known to exist. One of the most looked for astronauts.
VERY hard to find in ANY condition. These robots only show up on occasion. Rare and Scarce robot / astronaut
CFP:  Contact me For Price     at     boogo.nl@gmail.com