Project omschrijving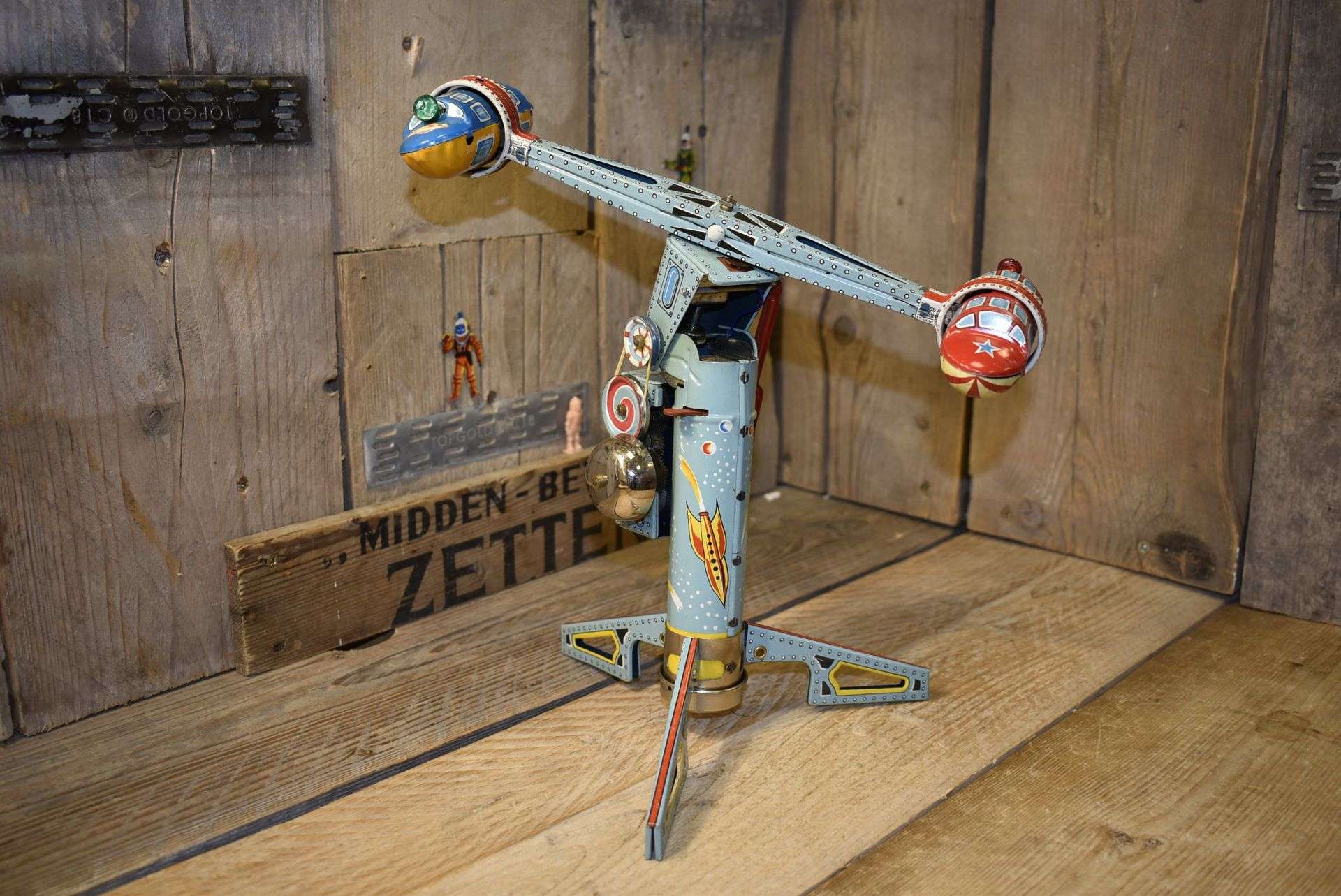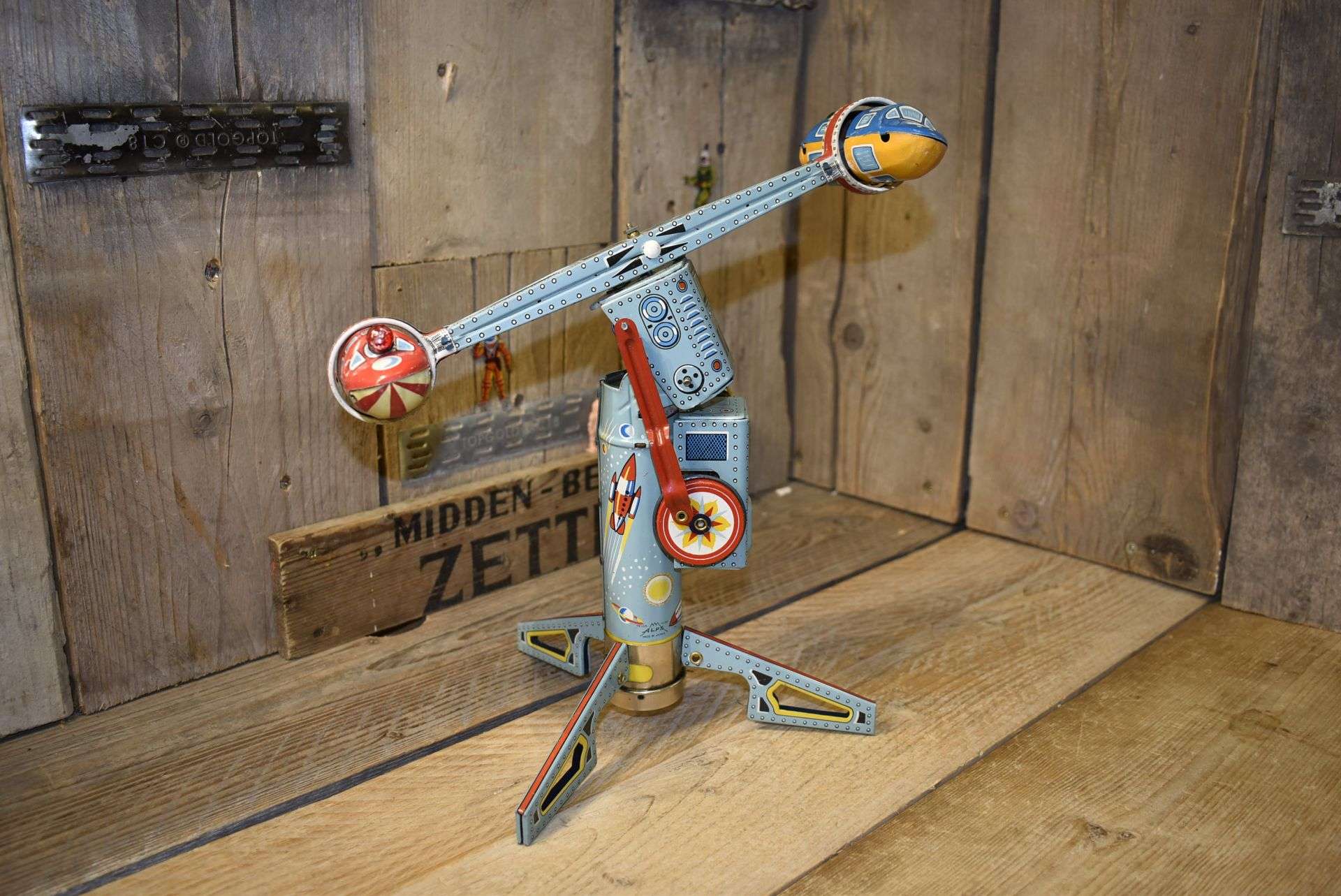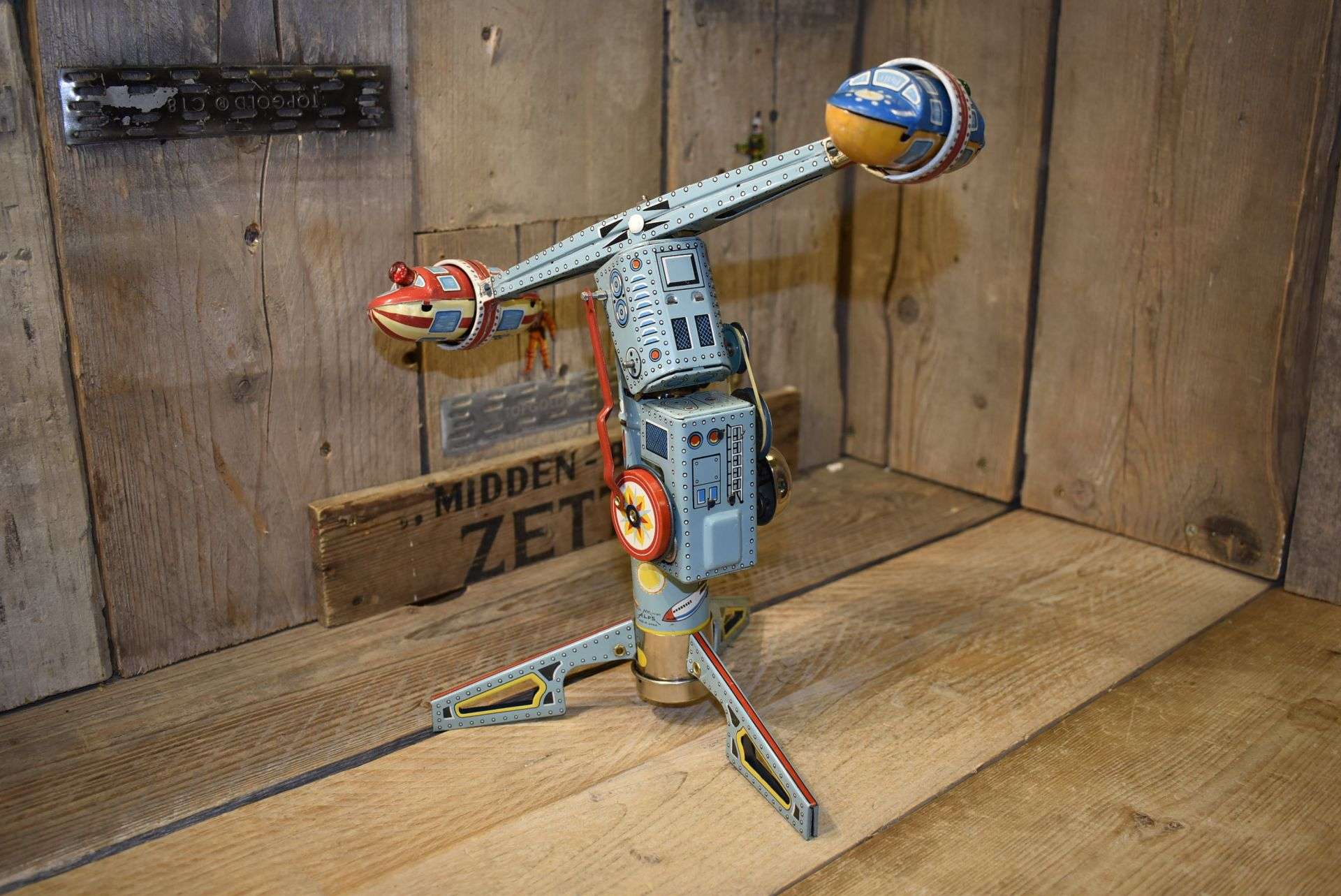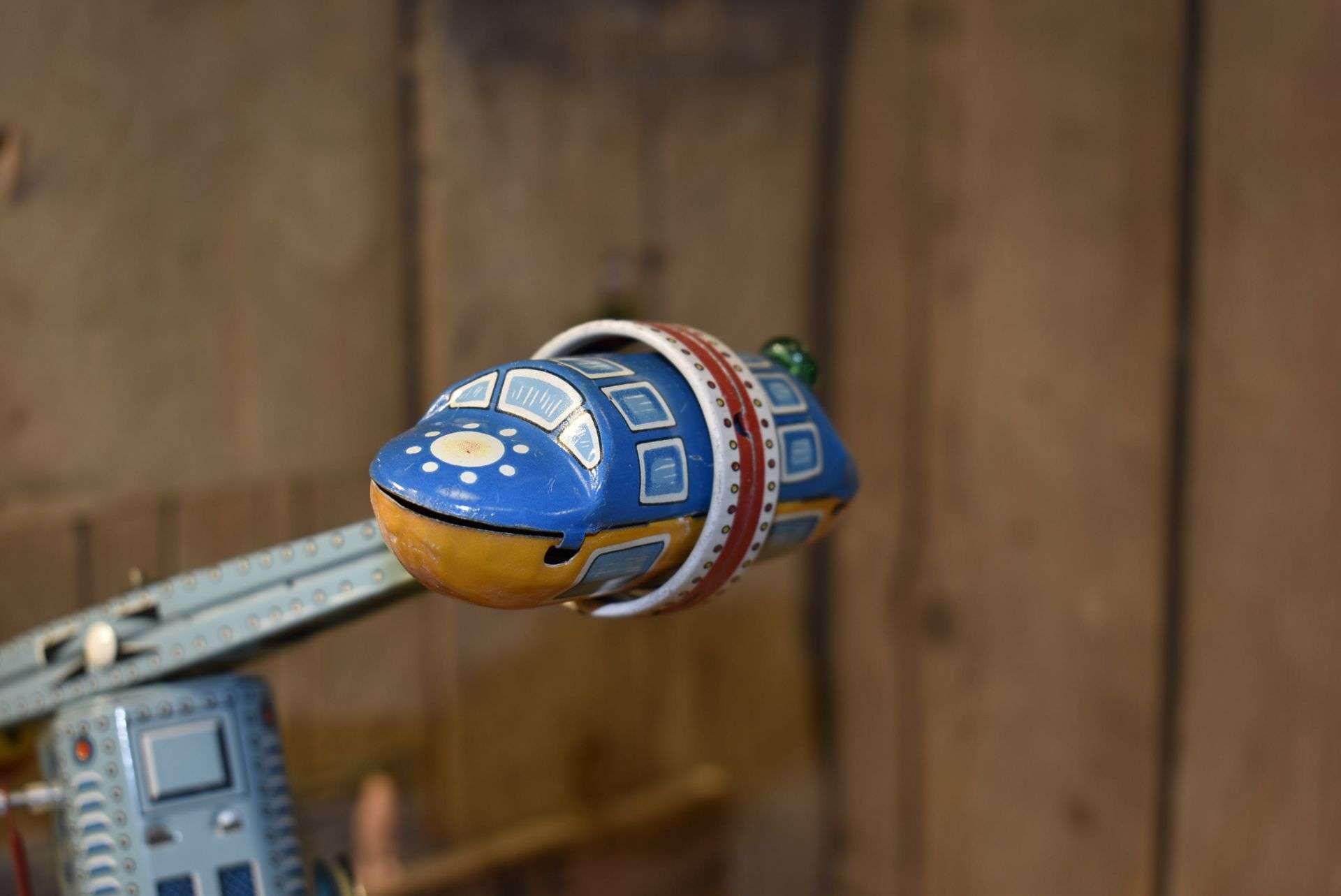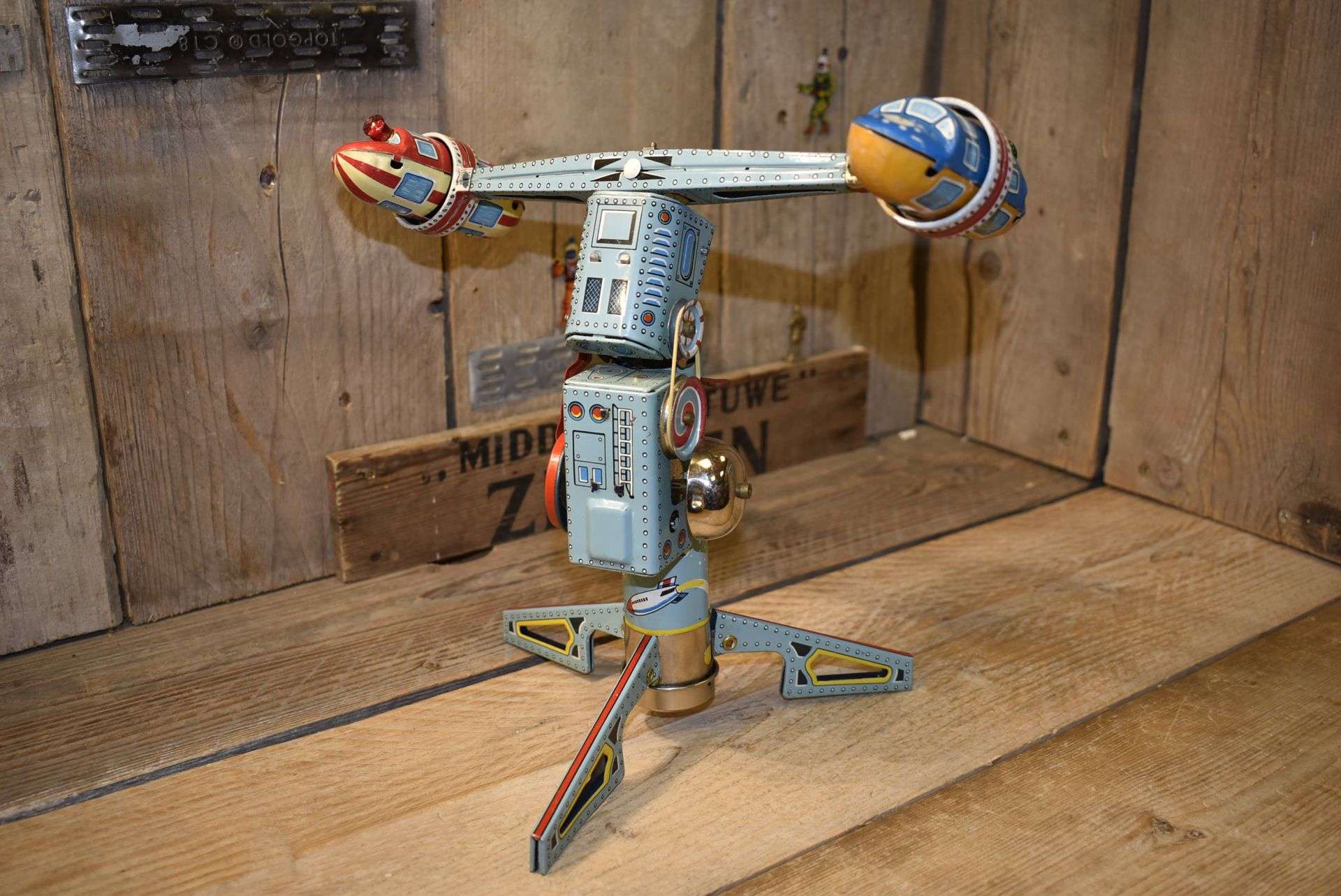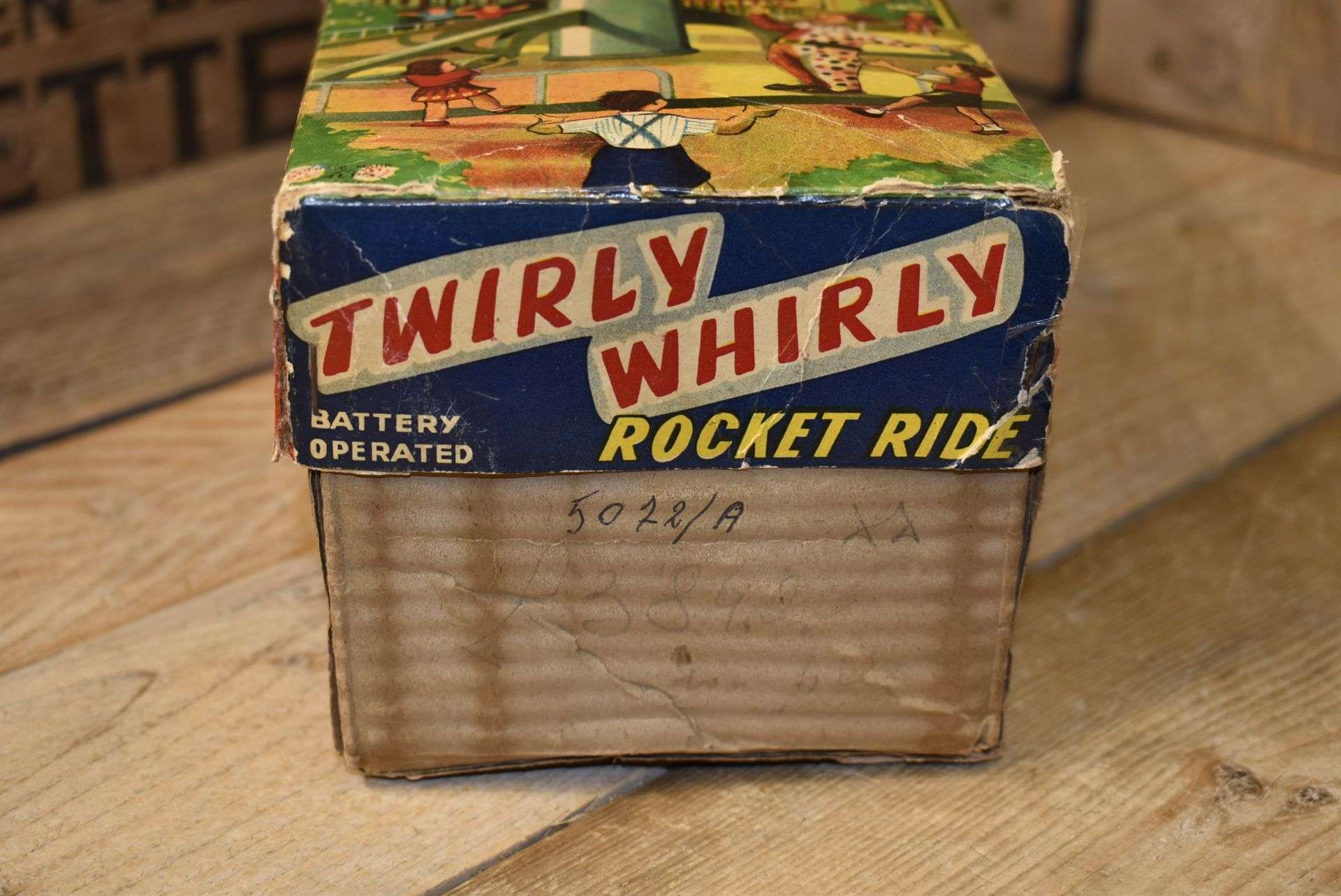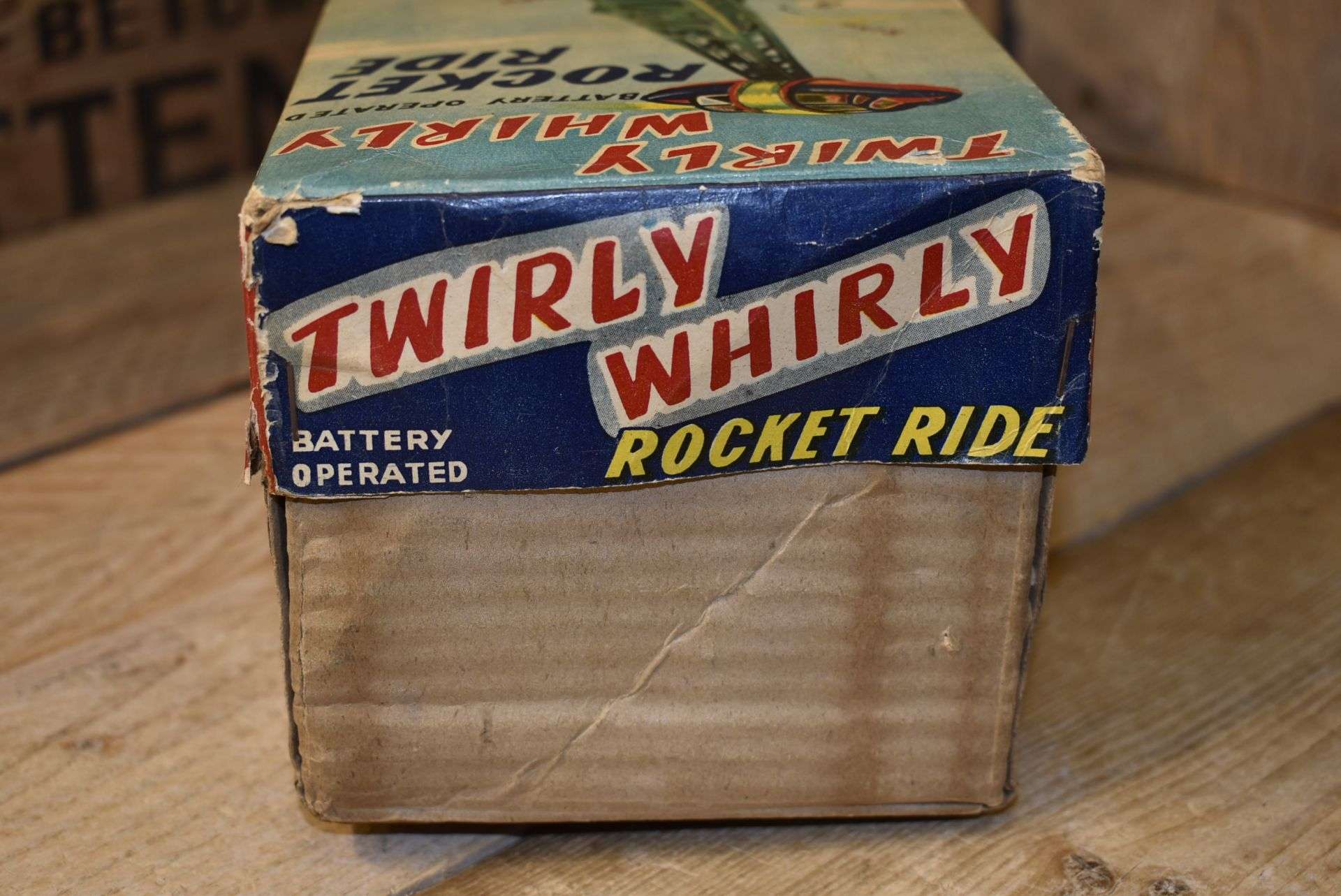 Alps – Twirly Whirly Rocket Ride.
Well, its the very first time this toy enters the Dutch Caves. No idea why it took so long because its awesome ! I found it in Belgium where it was part of a small but high end collection Robots and Space Toys.
Twirly Whirly Rocket Ride was made in Japan by Alps in the early sixties. Its battery operated ( works in 2 D-Cells ). the toy comes in 2 parts and you have to put the arm with the rockets to the base yourself ( you screw it on and secure it with a second screw ). in action the base moves the arm up and down while the arm itself rotates and give the rockets flashing lights….. Ow.. did i mention the bell that rings constantly ! ? :)…
I can imagine this was a fantastic toy to play with..and.. i also can imagine not many survived time because its..in hands of a child.. a fragile toy.
But again it shows the craftmanship of the golden age…
The condition is near mint, all original and complete and the toy works like a charm. even the bulbs are the original ones and both light up.
Completed with its original box + inserts. The box is excellent and has only some corner wear and an old tape repair.
Fantastic box and wonderful  artwork !
Extremely hard to find toy in any condition ! Rare and Scarce !