Project omschrijving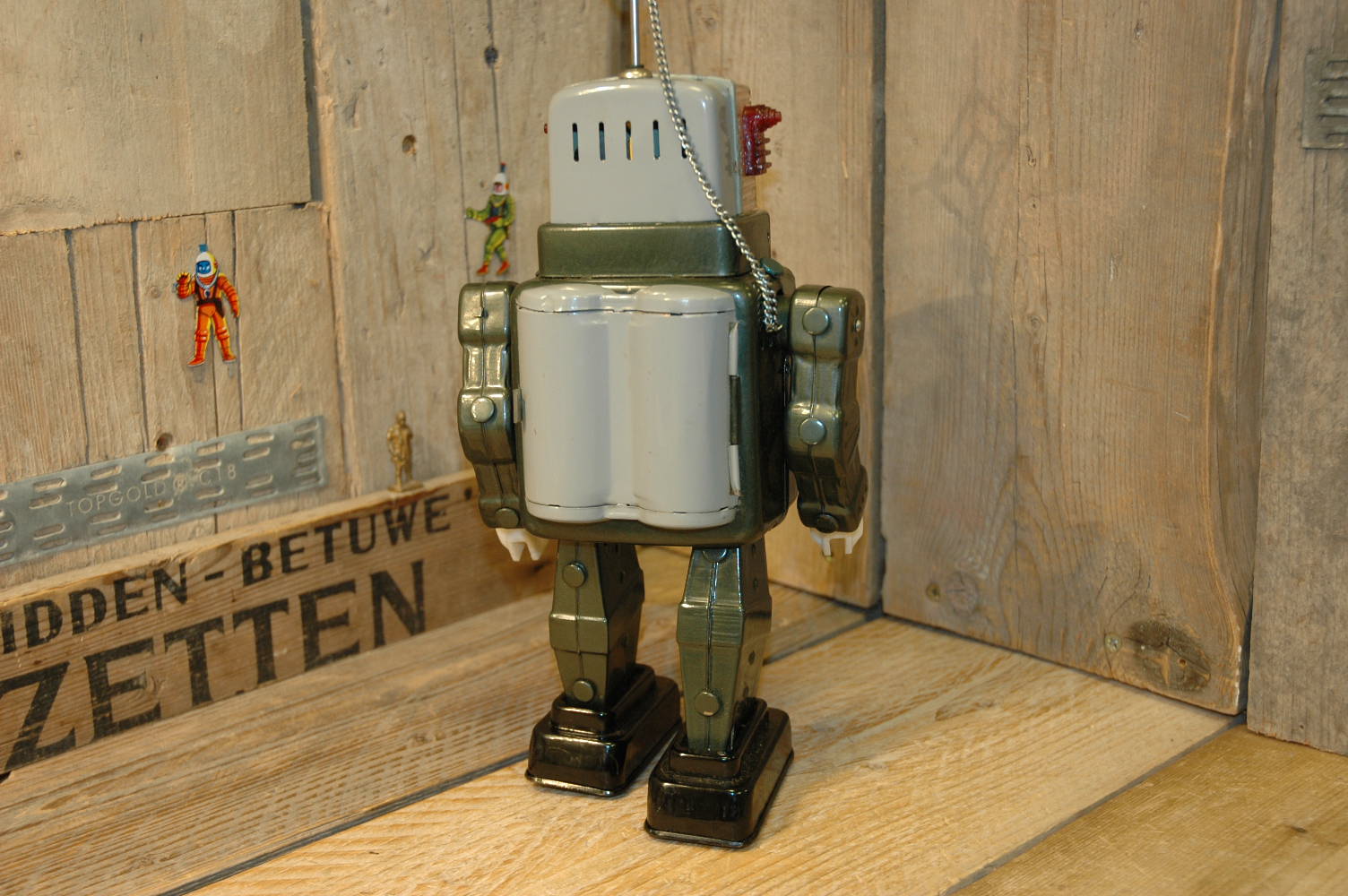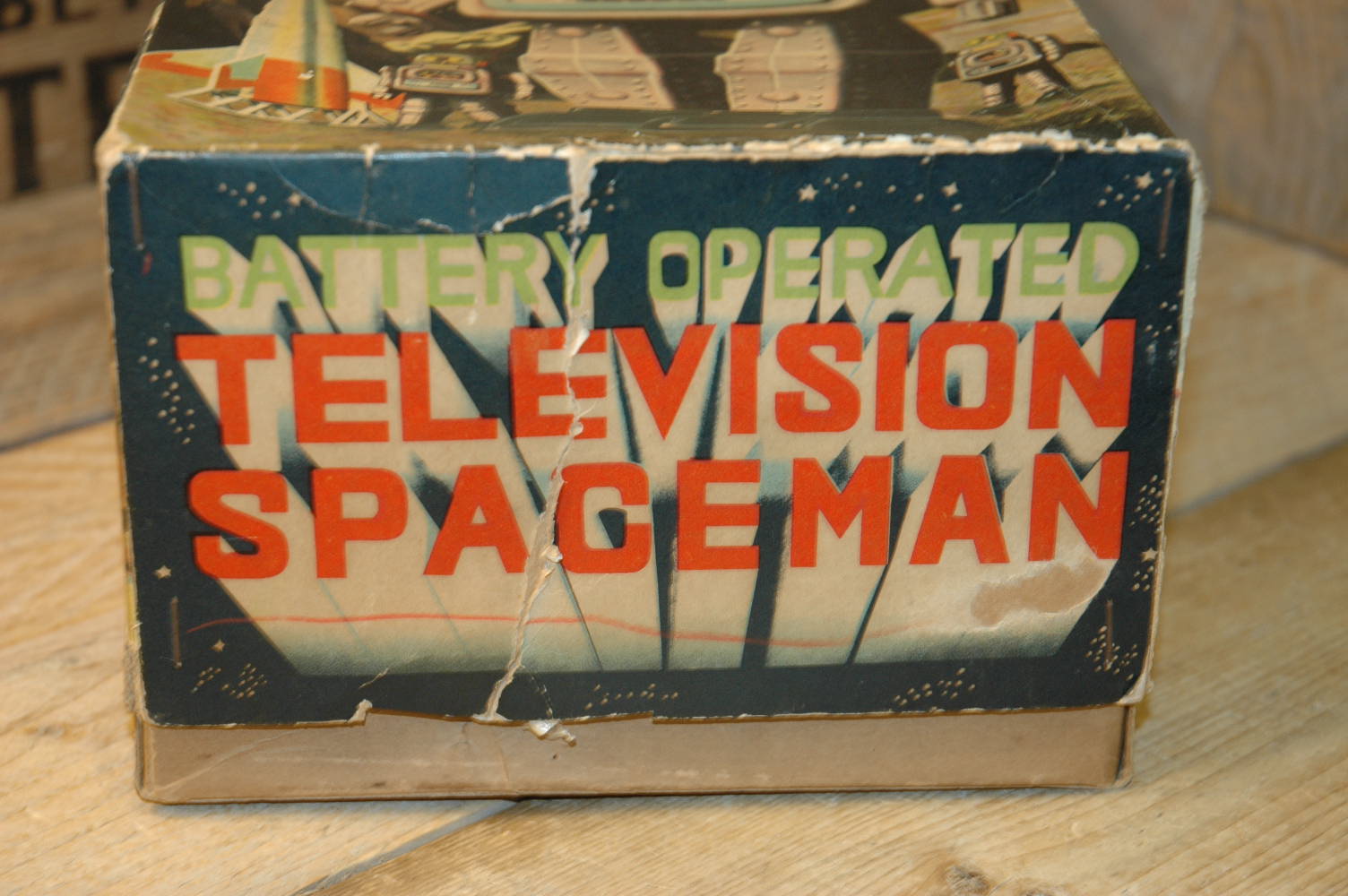 Alps – Television Spaceman first version

This first Television Spaceman ( or robot 🙂  is the first in the series and was build in 1961 by Alps in Japan. Made out of tin and battery operated ( runs on 2 D-Cell Batteries ) In action the robot walks forward with swinging arms, a movie in his chest, eyes that rotate and lighted kaleidoscope action. The antenna works as on / off switch.
Later versions with the red plastic antenna came with plastic battery cover, legs and different litho and slightly bigger tv screen. This first version however is the nicest one with the tinmade antenna..
The condition of this Television Spaceman is excellent with a few things to mention. The robot is original and complete and in working condition. However.. the robot has been played with a lot and that worn out the mechanism.. the heavy batteries we use these days are simply to heavy for this robot so when you insert 2 D-Cells the robot tends to fall over backwards a bit.. so it needs some help to walk and dont fall over backwards.
This is what we see more often with played with robots.. the batteries we use these days are much more heavy than the batteries from the sixties. So you have to keep that in mind. Further the robot is really a very nice example, clean battery compartement, dome is perfect and the robot comes with its original box + inserts.
the box is excellent as well with some old tape repairs and some tears as shown in the pictures. The box has both original inserts !.
Overall not a minty perfect but very nice example of this first generation Television Spaceman from Alps.
CFP: Contact me For Price   at:   boogo.nl@gmail.com