Project omschrijving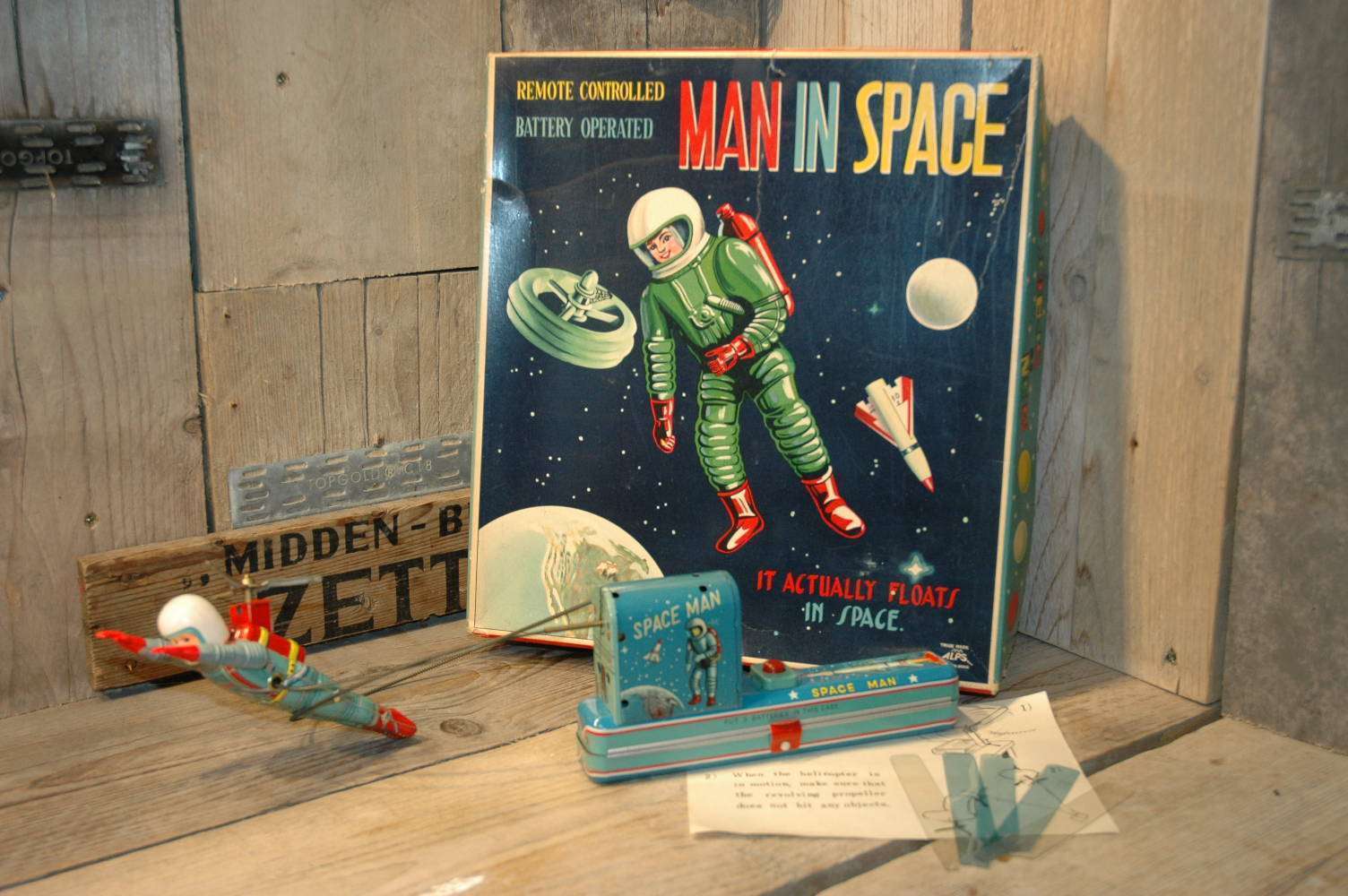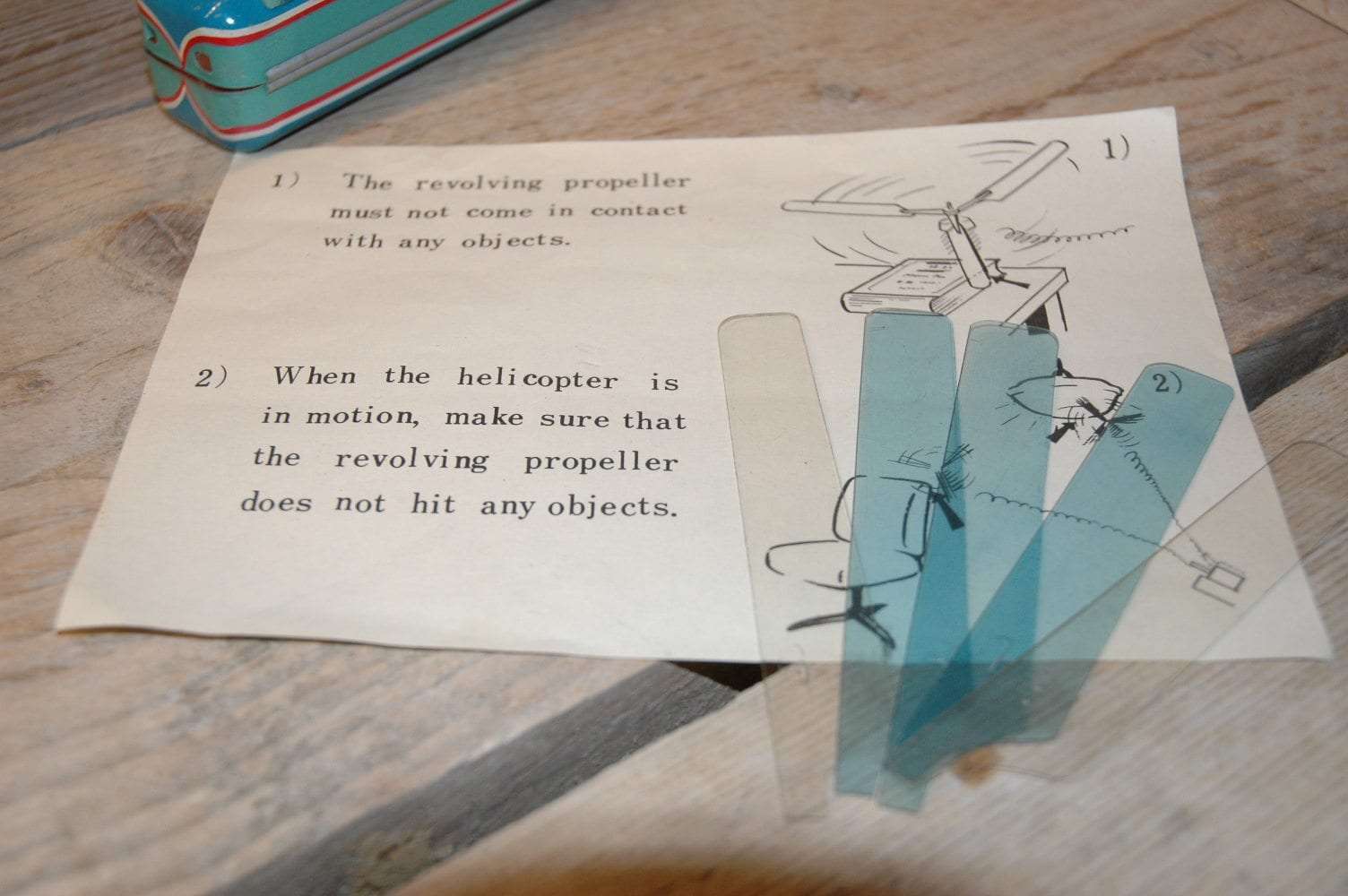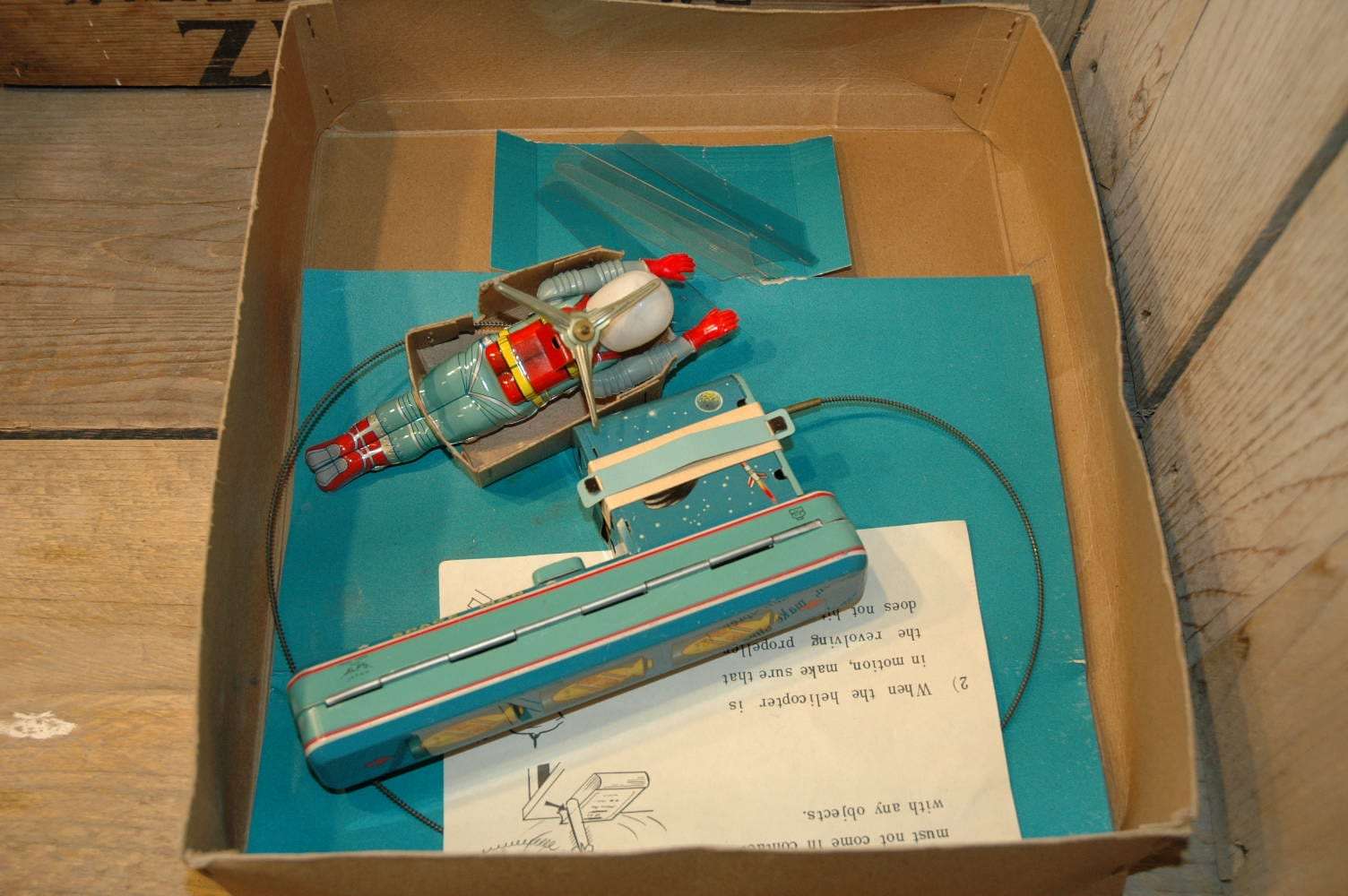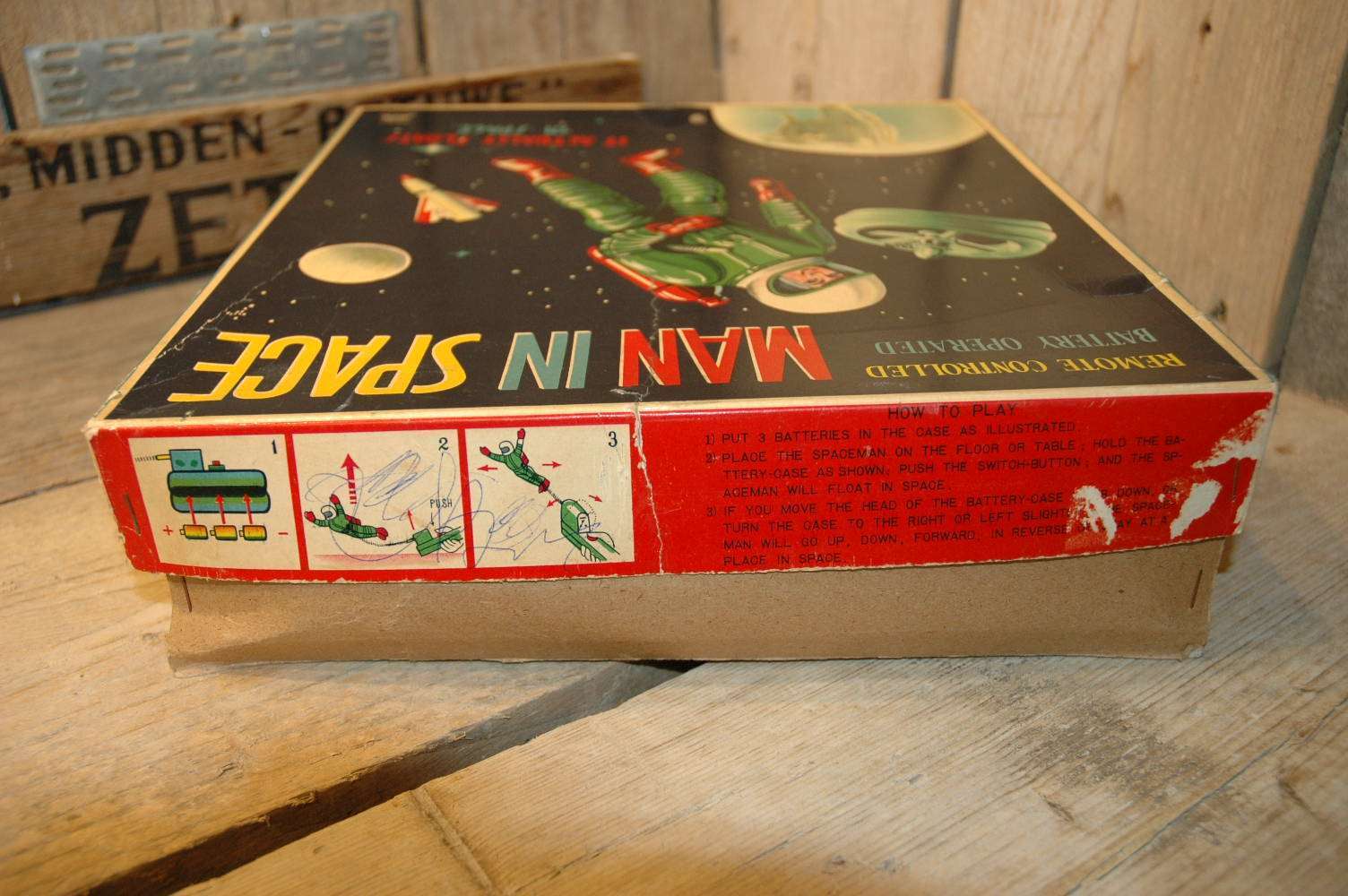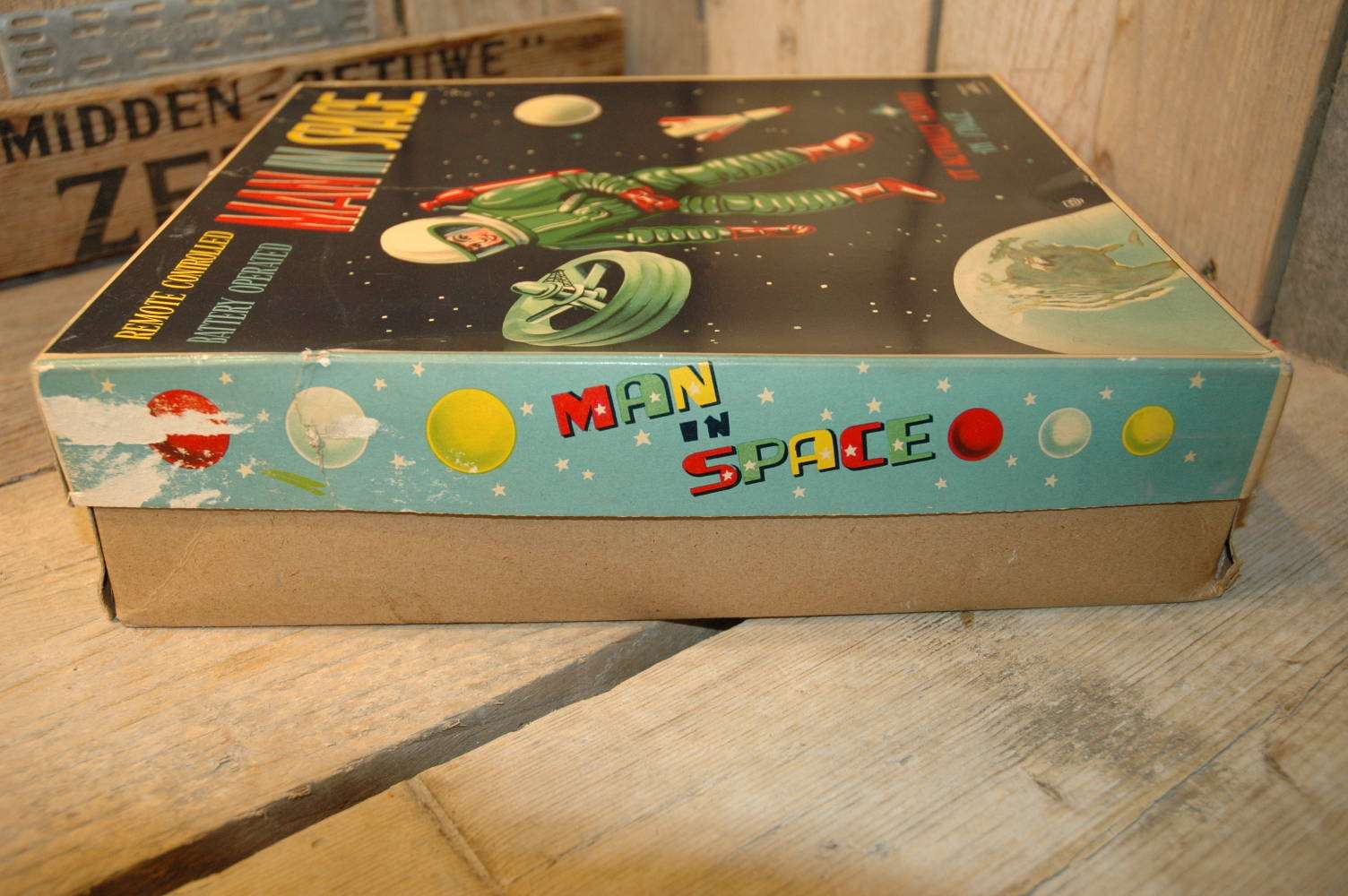 Alps – Man in Space
This is one of the few toys of the golden age that actually flies 🙂 Yes I know, it are all rockets, saucers, spaceships but none of them can really fly… but THIS one does ! 🙂
Made by Alps in Japan in the early sixties ( 1964 but not sure about the exact date. ) The toys was made in 2 variations, one with a crank mechanism and this one, the battery operated variant. This toy was also made with a satellite instead of a space man by the way.
In action the toy is powered by the remote ( 3 D-Cell Batteries ). a steel cable runs straight into the astronaut and drives the propellors on his back. These spin rapidly and lift the astronaut in the air, VERY cool and attractive space toy. The astronaut is made out of tin with plastic arms and head, the remote is tin made and also houses the motor that drives the cable / propellers. Where the astronaut steel the show, the artwork on the box does the job. AWESOME artwork !!
I found this toy in Italy a couple of months ago in an old toyshop. Its dead stock, unplayed with toy. Absolute unique and ultra scarce in this condition. The toy is complete, near mint to mint with original inserts, instruction sheet and original box. THe box shows some shelf wear, has a small cello tape repair in one corner and some writing and paper loss on one of the side panels..Still I will rate the box excellent to near mint, the artwork on the front panels is perfect and the best I simple ever saw for this toy.
Absolute unique, rare space toy and scarce in this condition. you will have a HELL of a job to ever upgrade this old stock toy 🙂
CFP:  Contact me For Price       at      boogo.nl@gmail.com