Project omschrijving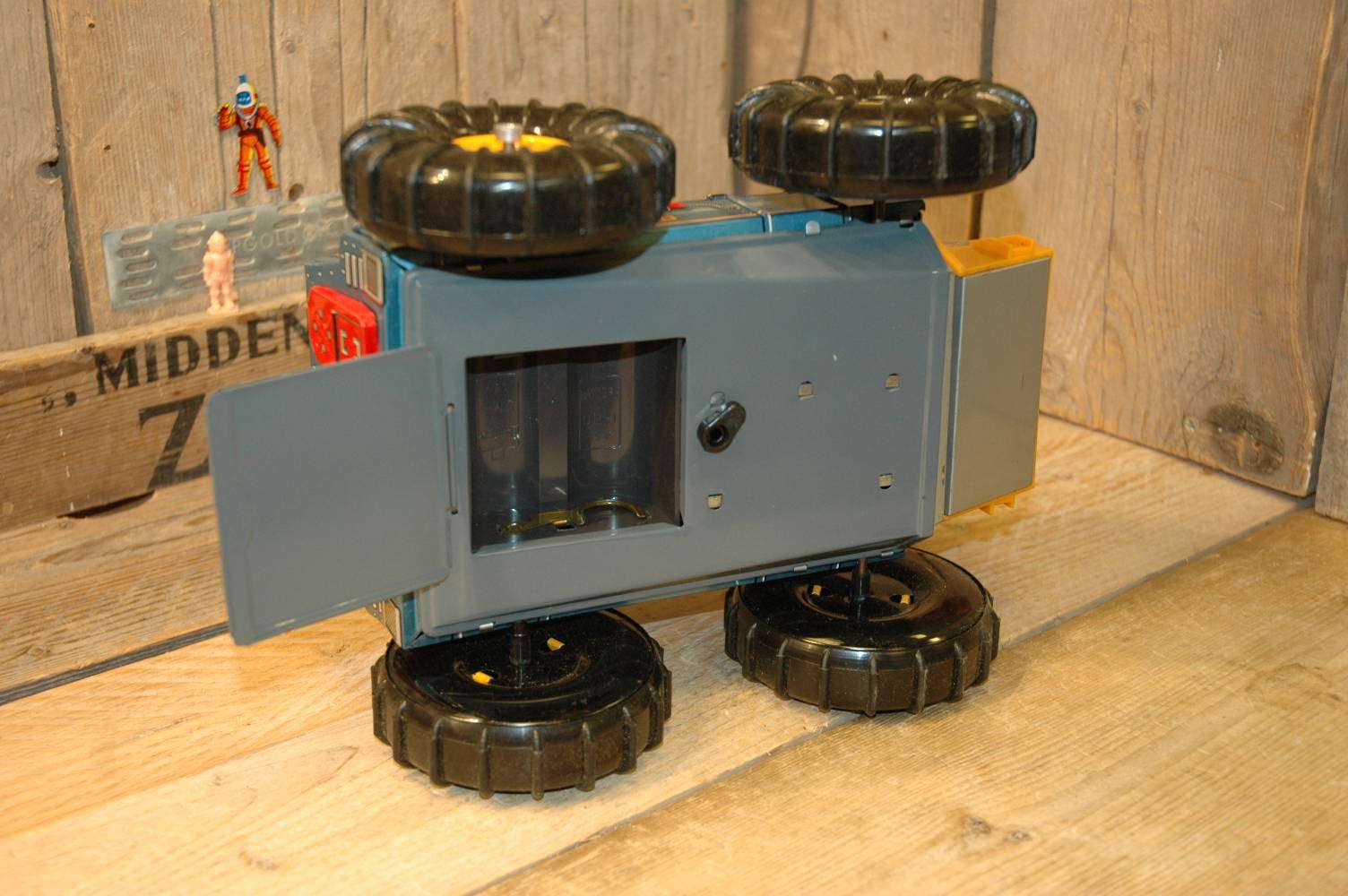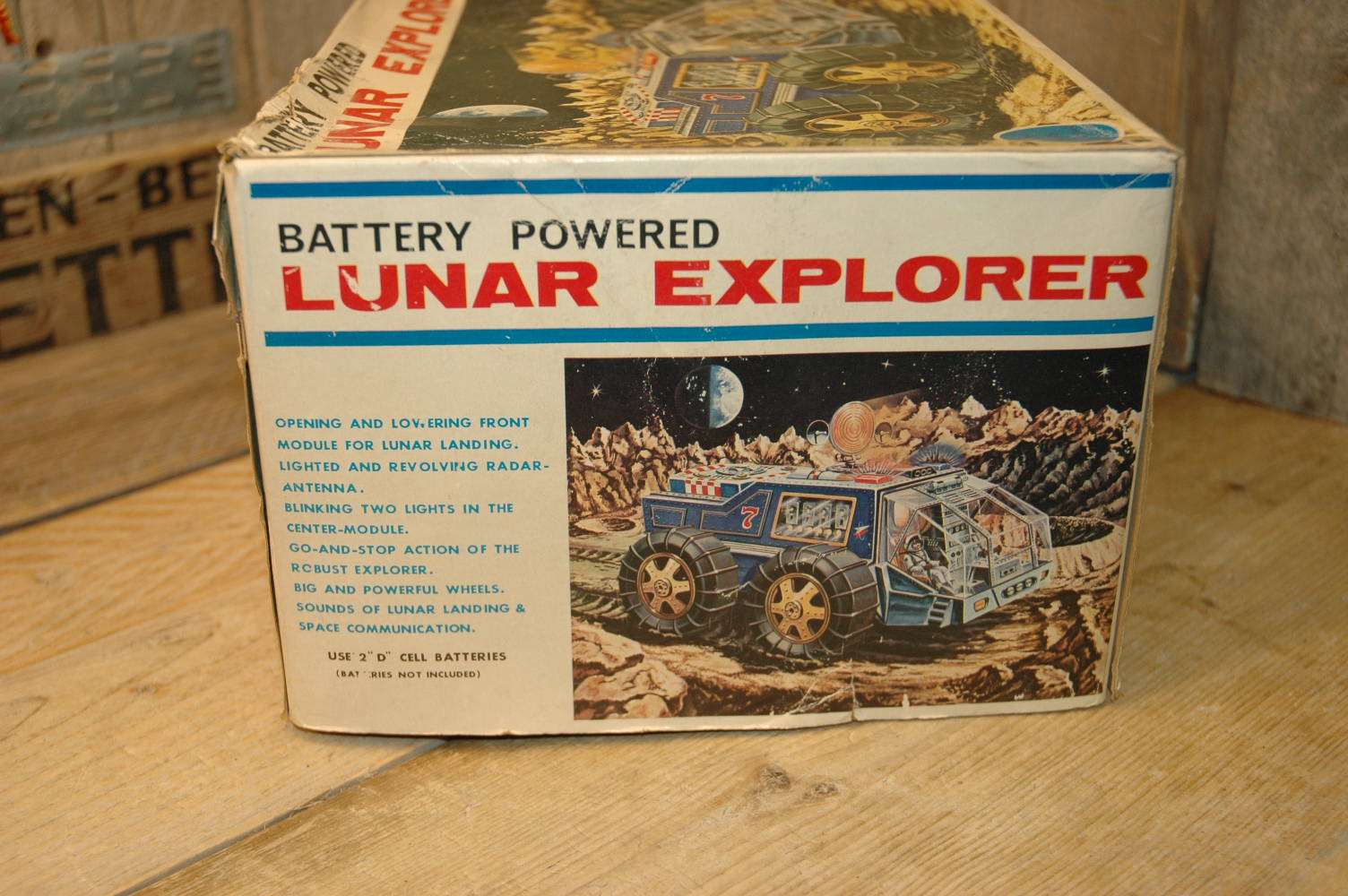 Alps – Lunar Explorer
BIG, is the first word that comes up when you see this space vehicle. Made in Japan by Alps in 1966 this Lunar Explorer features strange actions. when switched on, it drives through the "lunar dunes" that can be taken easy with those big wheels :). Suddenly it stops and the cabine with the 2 astronauts that are in control of the vehicle comes down to the ground and the clear dome opens. After closing the dome, the cabin goes up again and the Lunar Explorer "shifts" into first gear again and heads out to new explorations. All the time the big antenna on top spins with flashing lights, the vehicle itselfs has also flashing lights and of course there is space sound.
Alps Lunar Explorer is made mostly out of tin that is really beautifully detailed. I found the toy in Belgium where it was part of a collection of robots and spacetoys. I have found some more very nice toys there and again this one came up along with some other robots and spacetoys..
The condition of this lunar explorer is near mint to mint, No flaws to mention ! ! !. In perfect working order with all the actions and lights. Toy looks almost as if it has never been played with at all !. Comes with excellent original box with a tear in the corner as shown in the pictures.
Hard to find toy complete with box and original antenna !…
CFP:  Contact me For Price        at         boogo.nl@gmail.com