Project omschrijving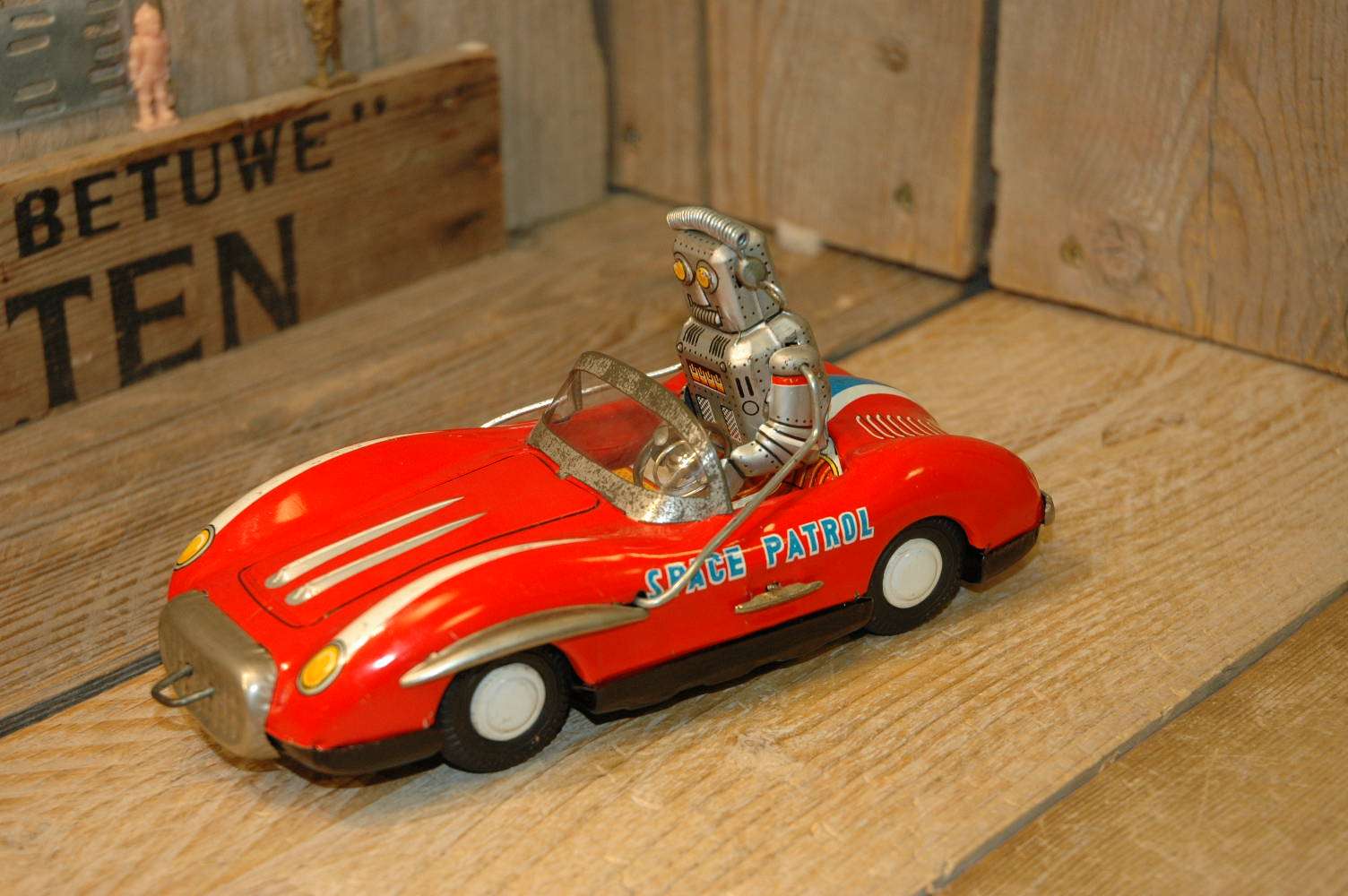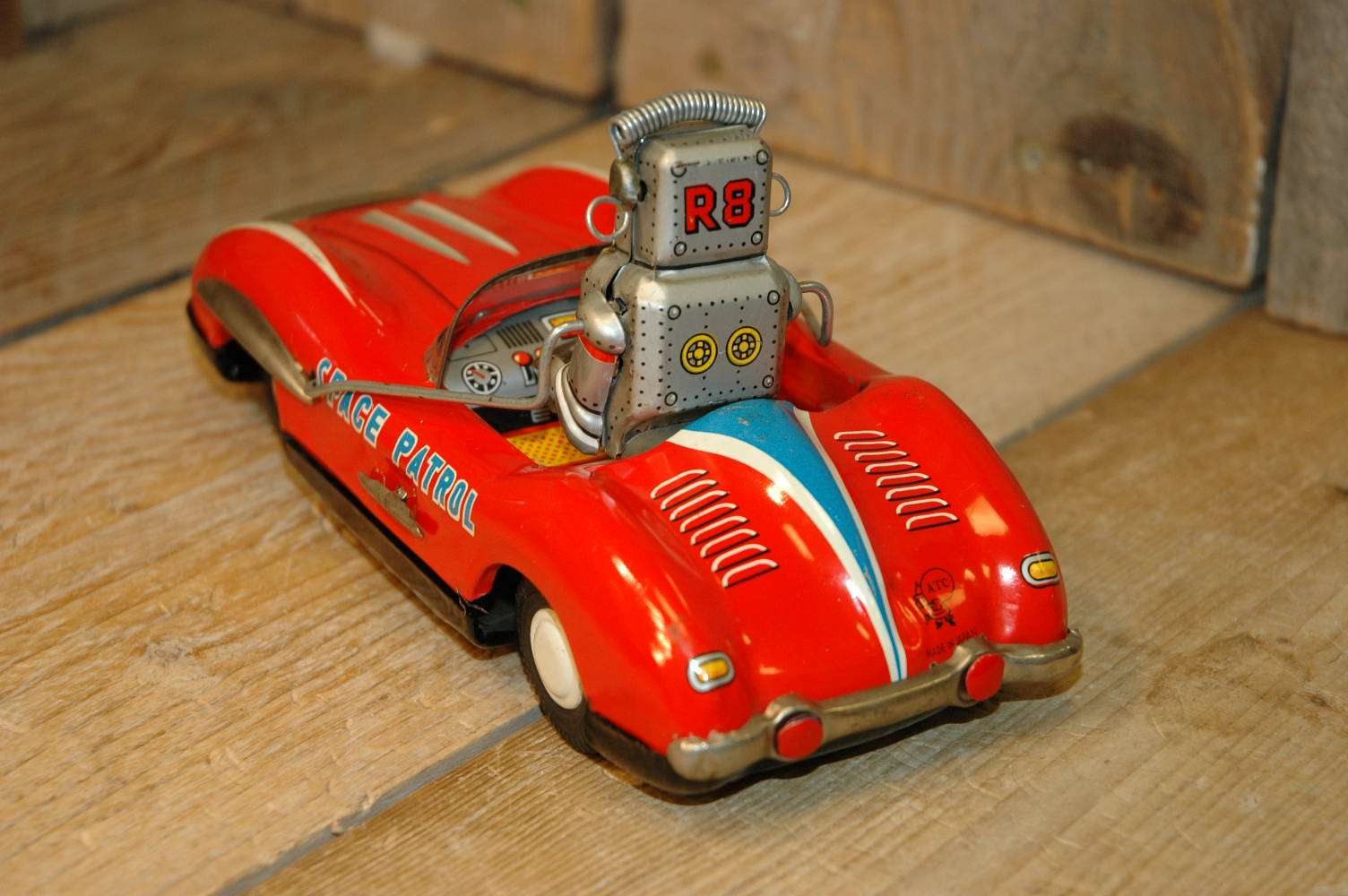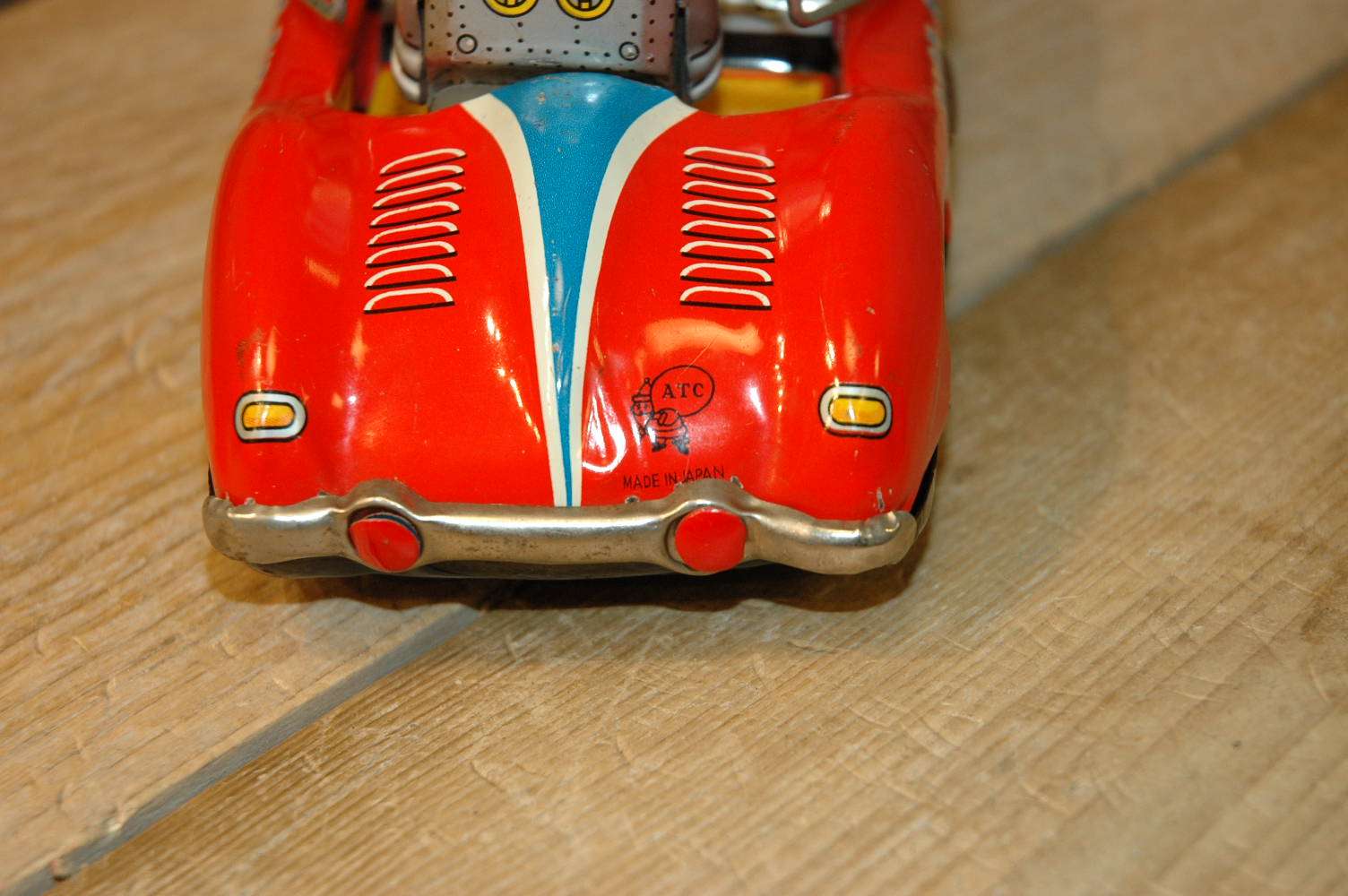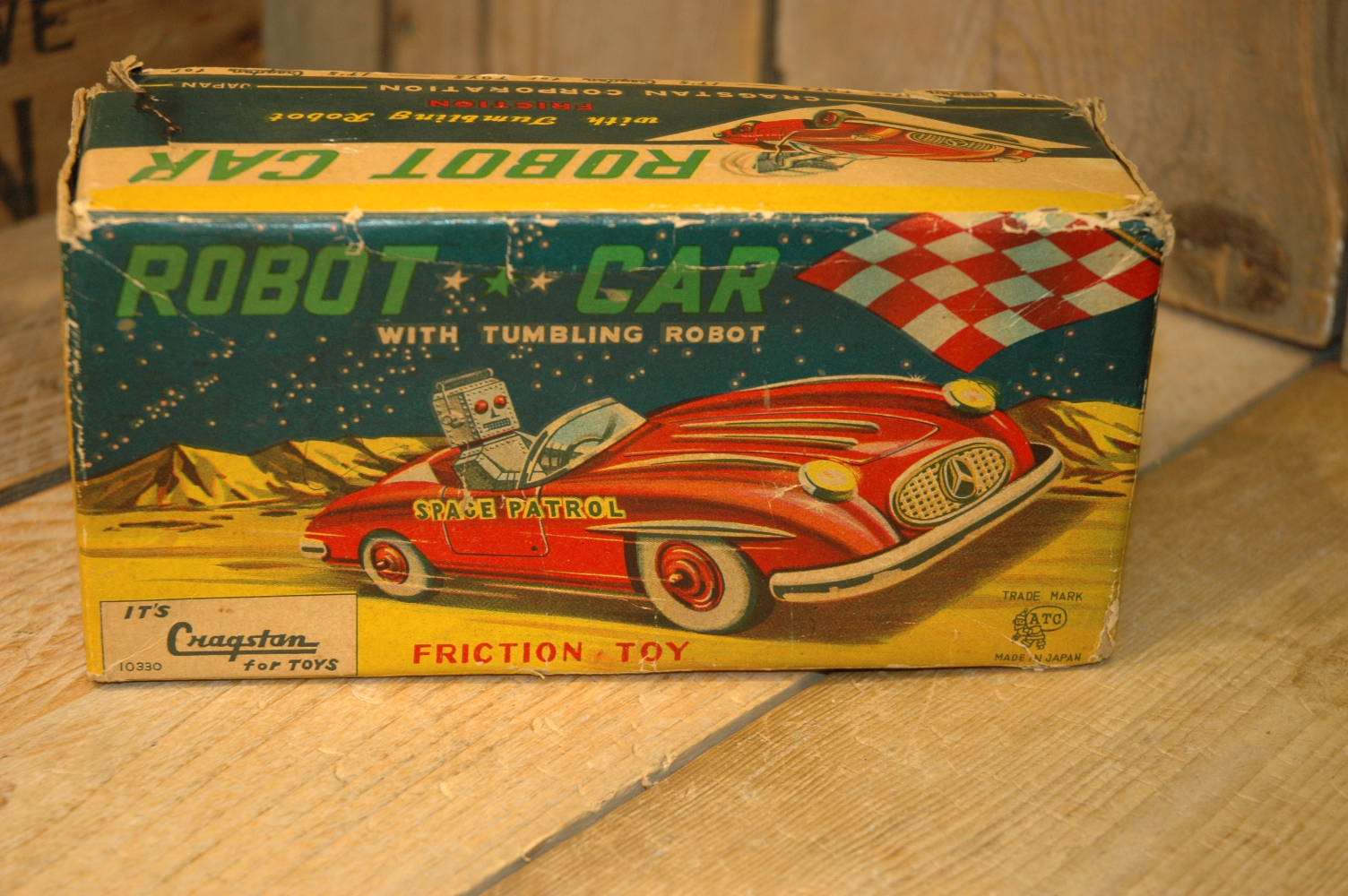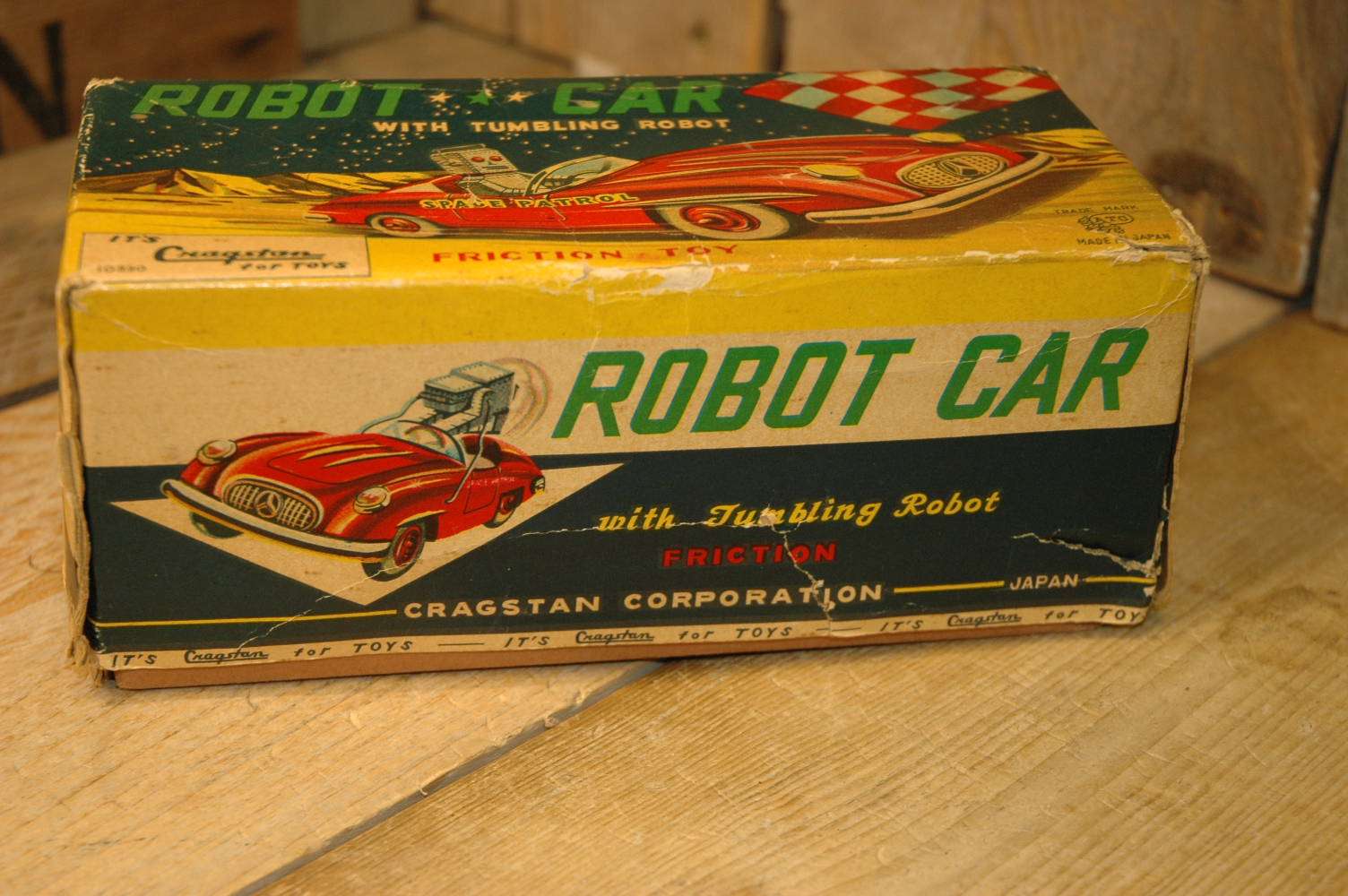 ACT – Robot Car with Tumbling Robot.
Well its the very first time this car enters the Dutch Caves.. not only the car itself but also the box.. first time for me.. in 18 years collecting.. so at least you can say its a somehow rare and scarce toy 🙂
Made in Japan by ATC toys for Cragstan in the late fifties / early sixties. This car is used more often on other variations but this one is the best by far.. a TUMBLING robot ( there is also a clown if I am informed correctly ! 🙂
friction powered car and when the front hits an object… the robot leaves his ejection chair and tumbles over the front of the car.. very cool toy in action buy the way.
Stunning colors and action and thats not all.. take a close look a the box.. what a fantastic artwork there !
The condition of the car is excellent and it works fine and strong with all the actions. the robots antenna and ears are professional made reproductions. further the car is all original and complete and comes with excellent original box with some tears and wear as show in the pictures.
by Far one of the hardest to find robot cars with original box !
CFP:  Contact me For Price          at            boogo.nl@gmail.com