Project omschrijving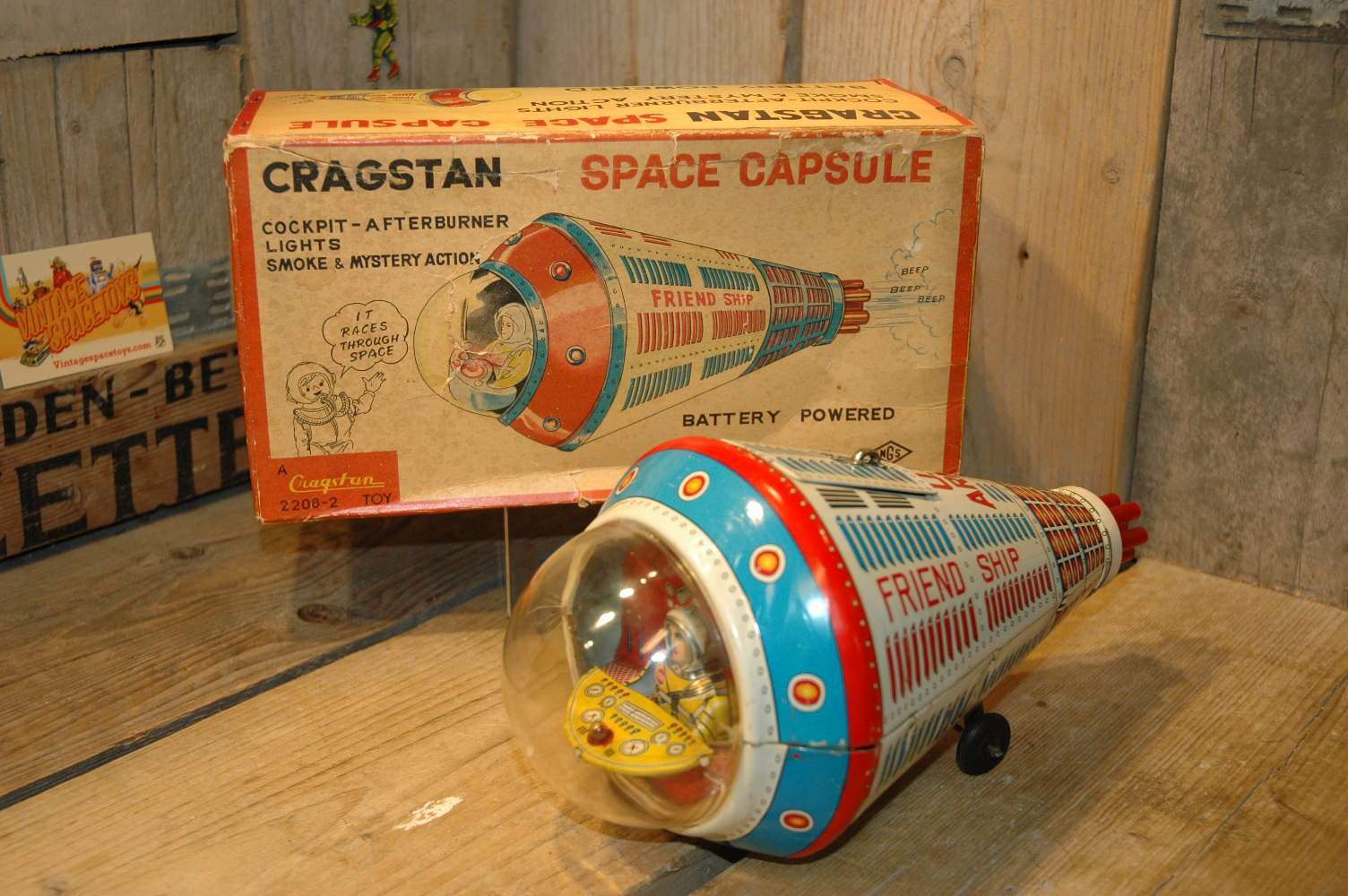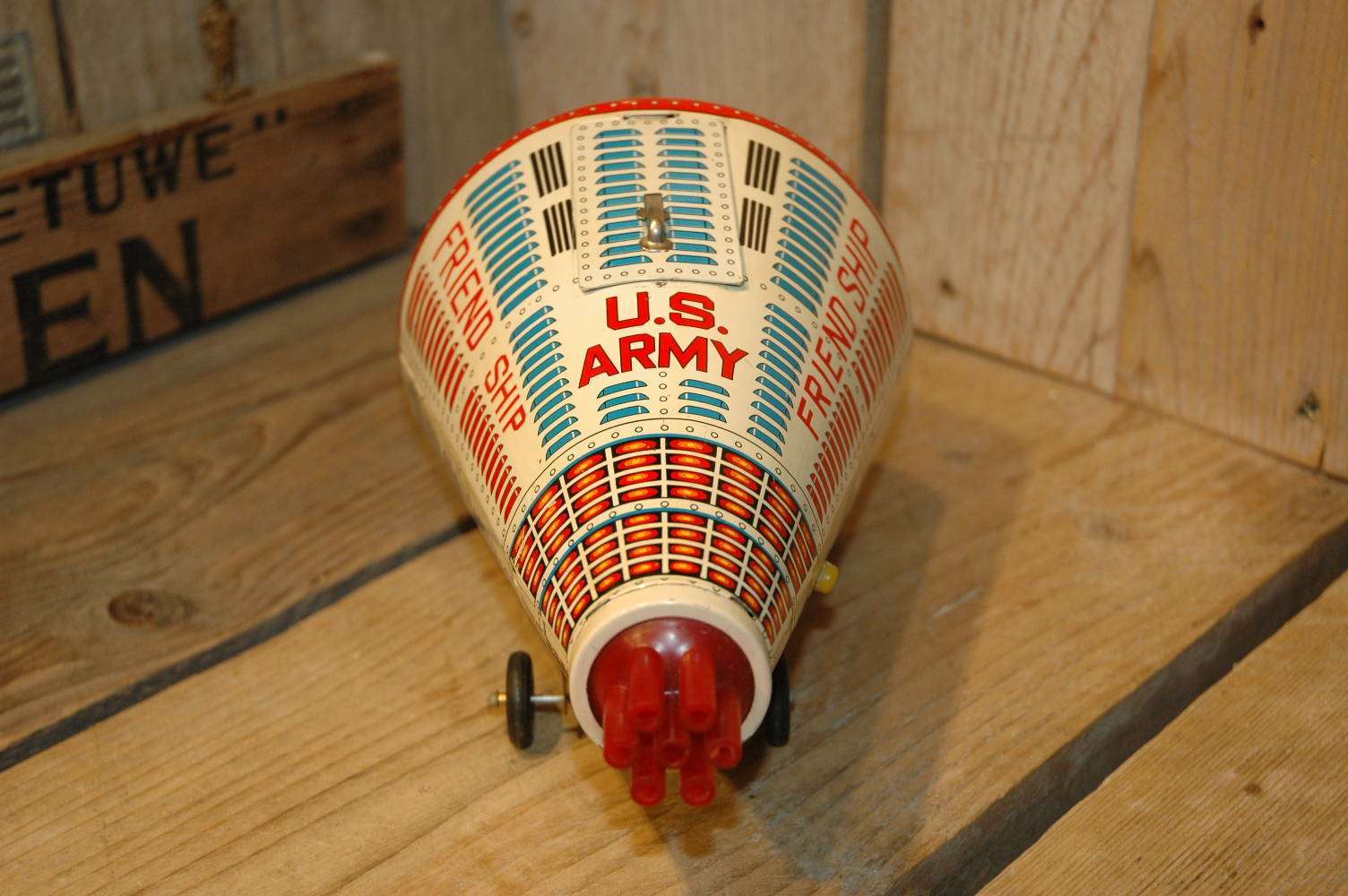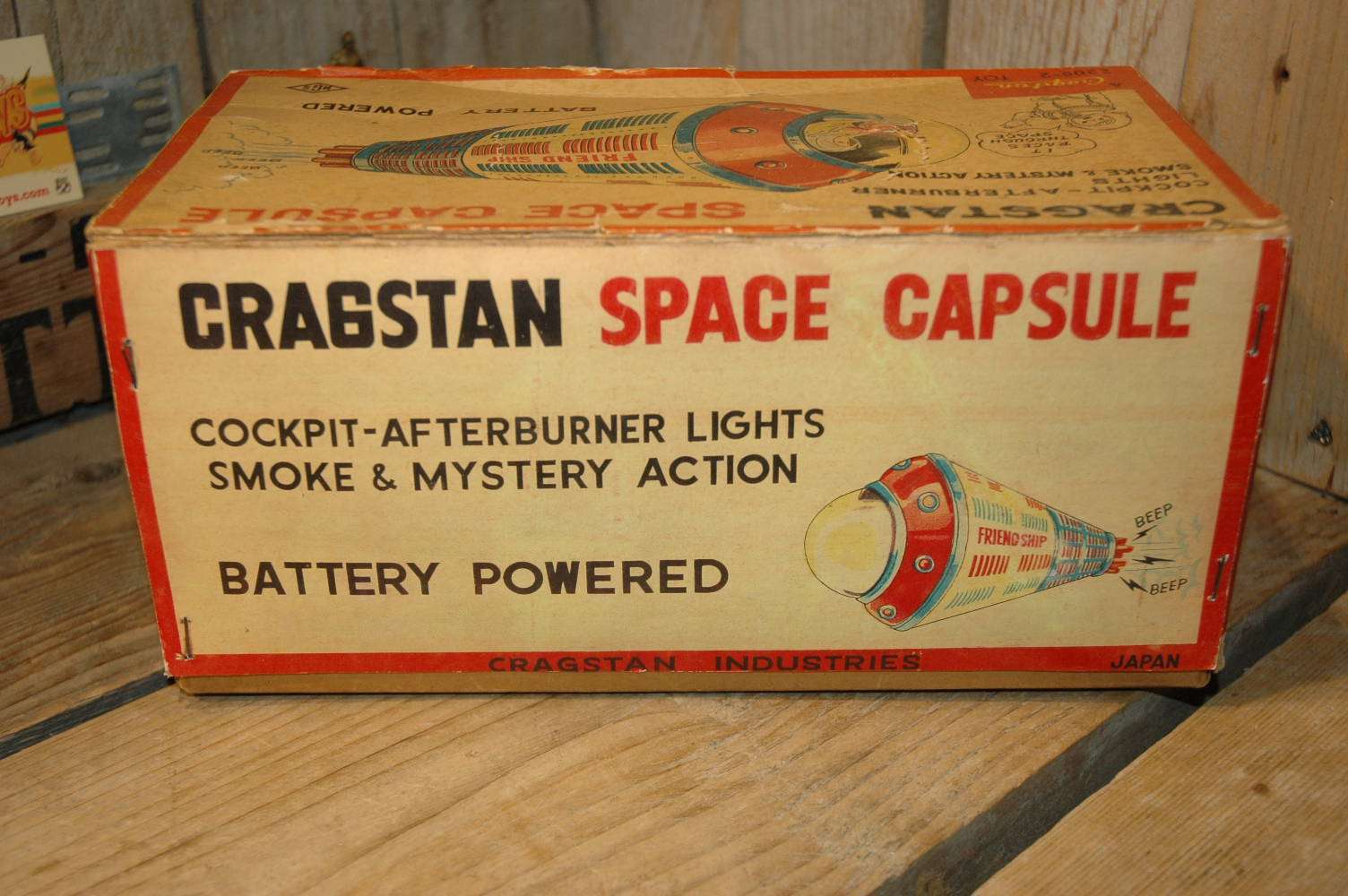 NGS – Cragstan Space Capsule.
Well, after more than 14 years of collection i finally can see one in real 🙂  First time this toy enter the Dutch Caves ! One of the hardest to find capsules in the scene.. made in Japan by NGS ( KO Yoshiya ) for Cragstan Toys.  Looks complicated, who, when and where the toy was made and thats exactly what they wanted it to look like :).  Made in Japan in the early sixties and made out of lithographed tin, filled with cool actions… First, this sound really beeps ( mechanically ), has mystery bump and go action, smoke, lights, cockpit, afterburner… to much to mention 🙂
The condition is excellent. the toy is in played with condition and has some minor flaws to mention: first there are some cracks in the dome but thank god, the dome is original and still there.. amazing how it could survive all the years. The toy has been opened up before and one tab is missing. Than, the toy is in perfect working condition, works fine and strong with all the actions except the smoking action.. the smoking units seems to be working still but very little smoke is produced anymore. this is the case with most of these smoking toys.. the internal mechanism dries out over the years, it can be filled with oil again but for that you have to open up the toy again, something I will leave to the new owner to decide to do.  Clean battery compartment, no rust or any other damage. A very nice example of this extremely hard to find ( boxed ) toy.
The box is original with some repairs, old taping and some small sections paper loss. For sure a candidate to restore.
Overall a rare and really seldom seen space capsule WITH its original box….
CFP:  Contact me For Price          at          boogo.nl@gmail.com