Project omschrijving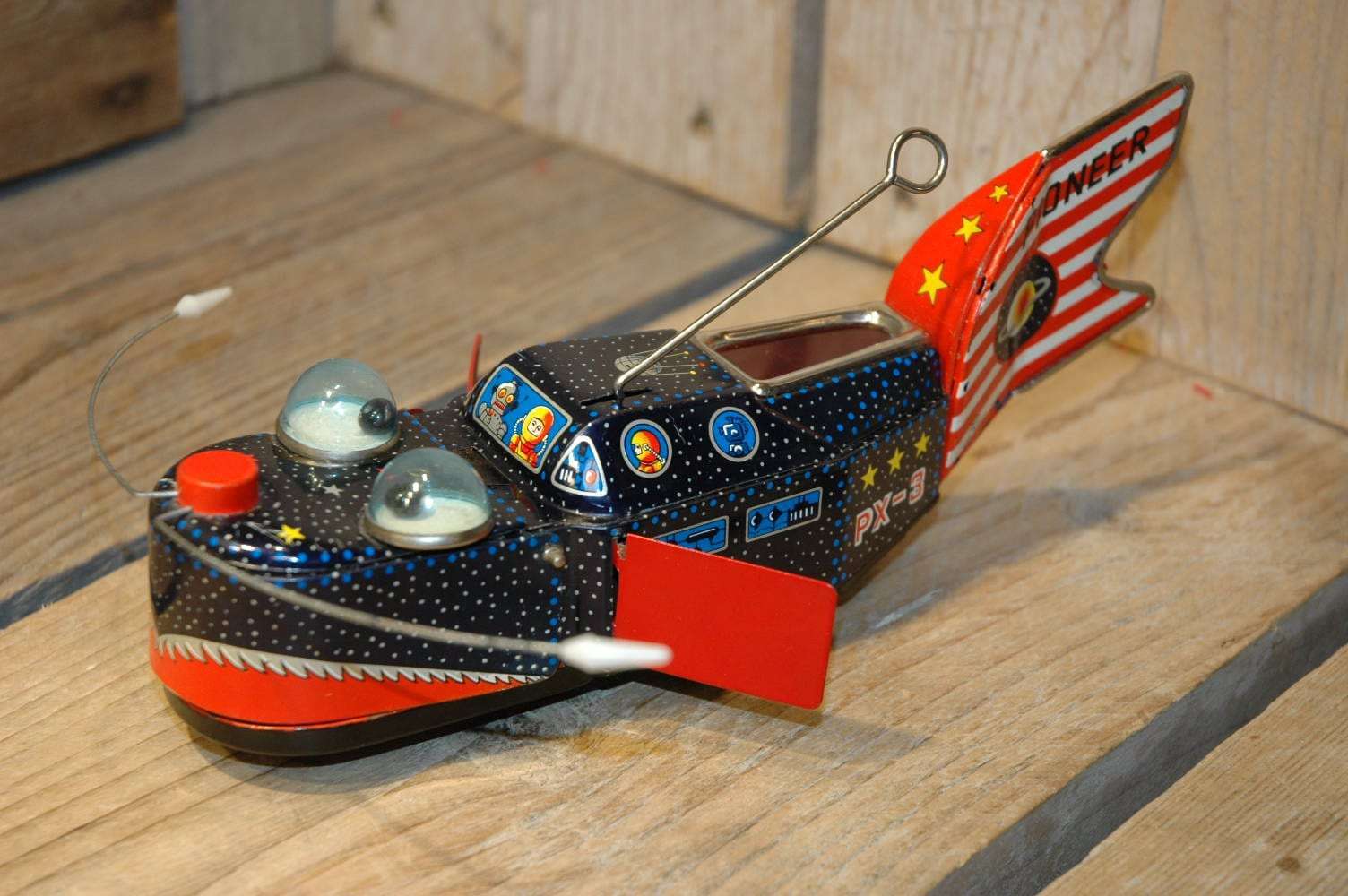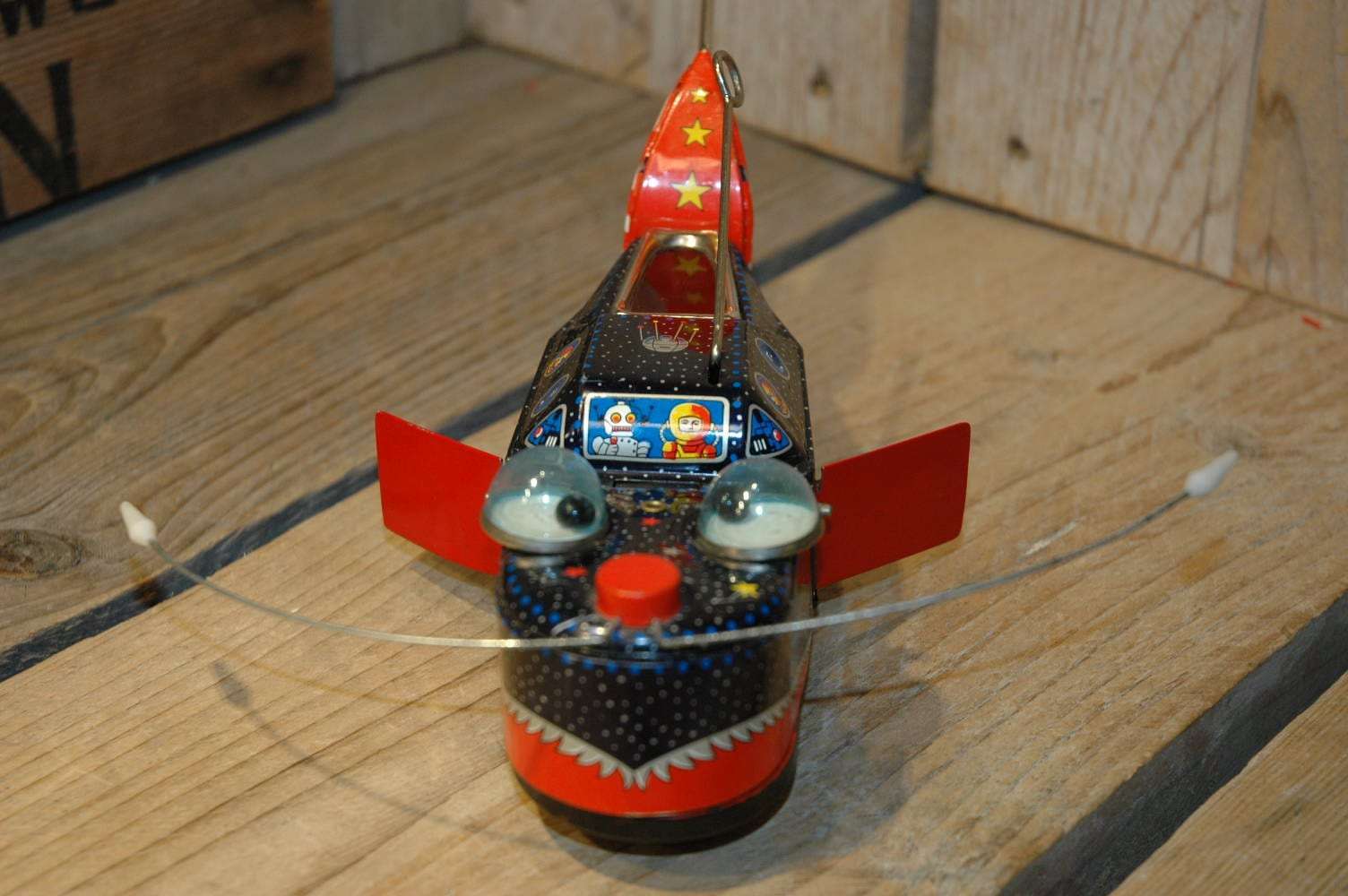 Yoshiya – Space Whale Ship
I found the Whale, along with a Space Dog and an Elephant in Milano Italy in February 2018. The seller decided to get rid of the tin animal toys and luckily the toys all ended up here.
Yoshiya`s ( KO) Space Whale Ship was manufactured in the 1950's by KO, the famous Space Whale Ship is one of the most desired tin wind-up toys ever to be manufactured. Measuring 9″ long and 8″ wide from whisker to whisker, the toy moves along swaying up and down as if he were in water. Then all of a sudden the big mouth opens wide and then closes as quickly as it opened. Sparks are visible from behind his head and seen through the red translucent panel. The wind-up mechanism is controlled by the antenna.
The condition of this space whale is near mint. Besides some very minor scratches there are no flaws to mention on this one. works fine and strong. all original and complete and still sparks !
CFP:  Contact me For Price    at     boogo.nl@gmail.com