Project omschrijving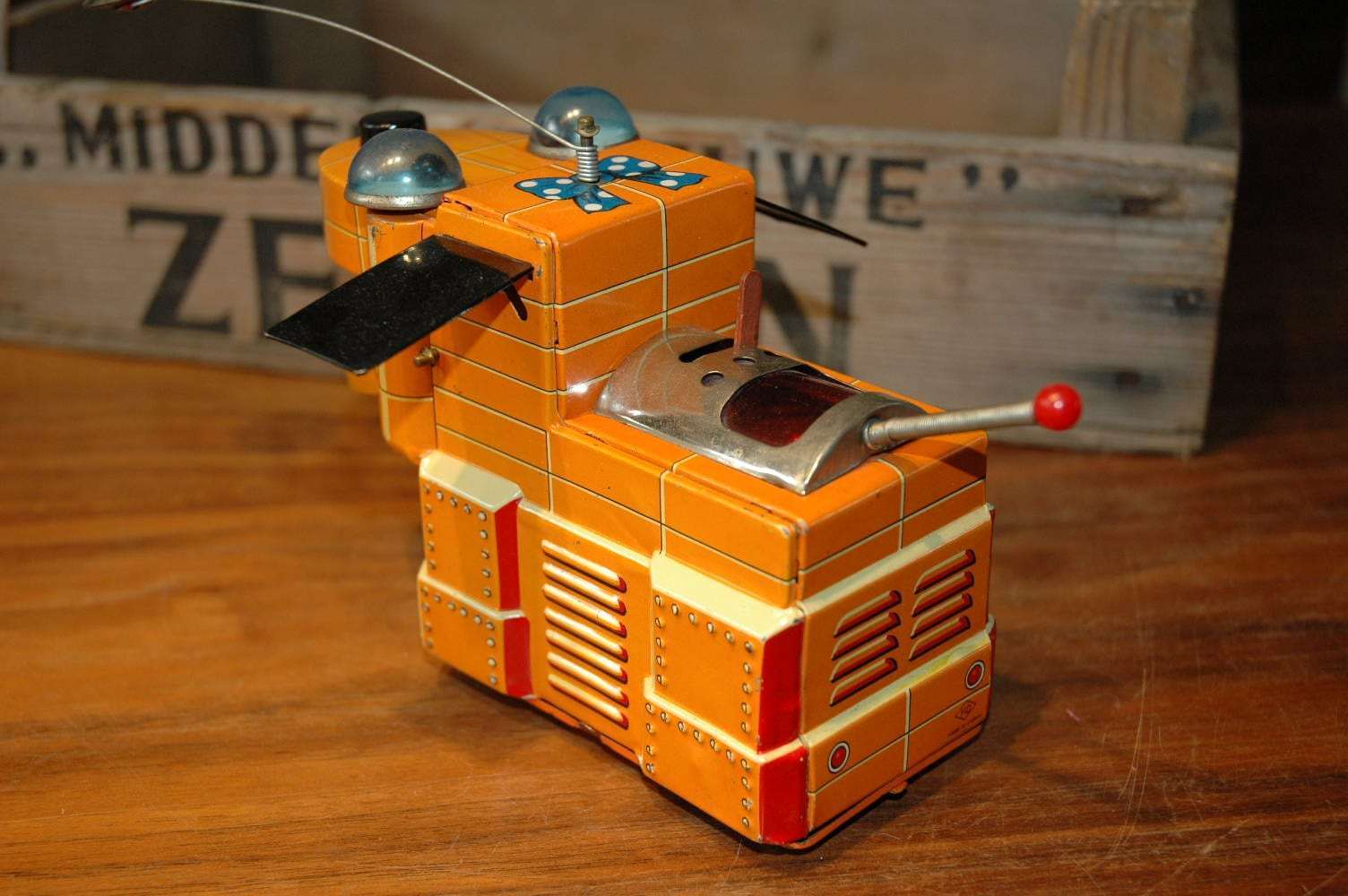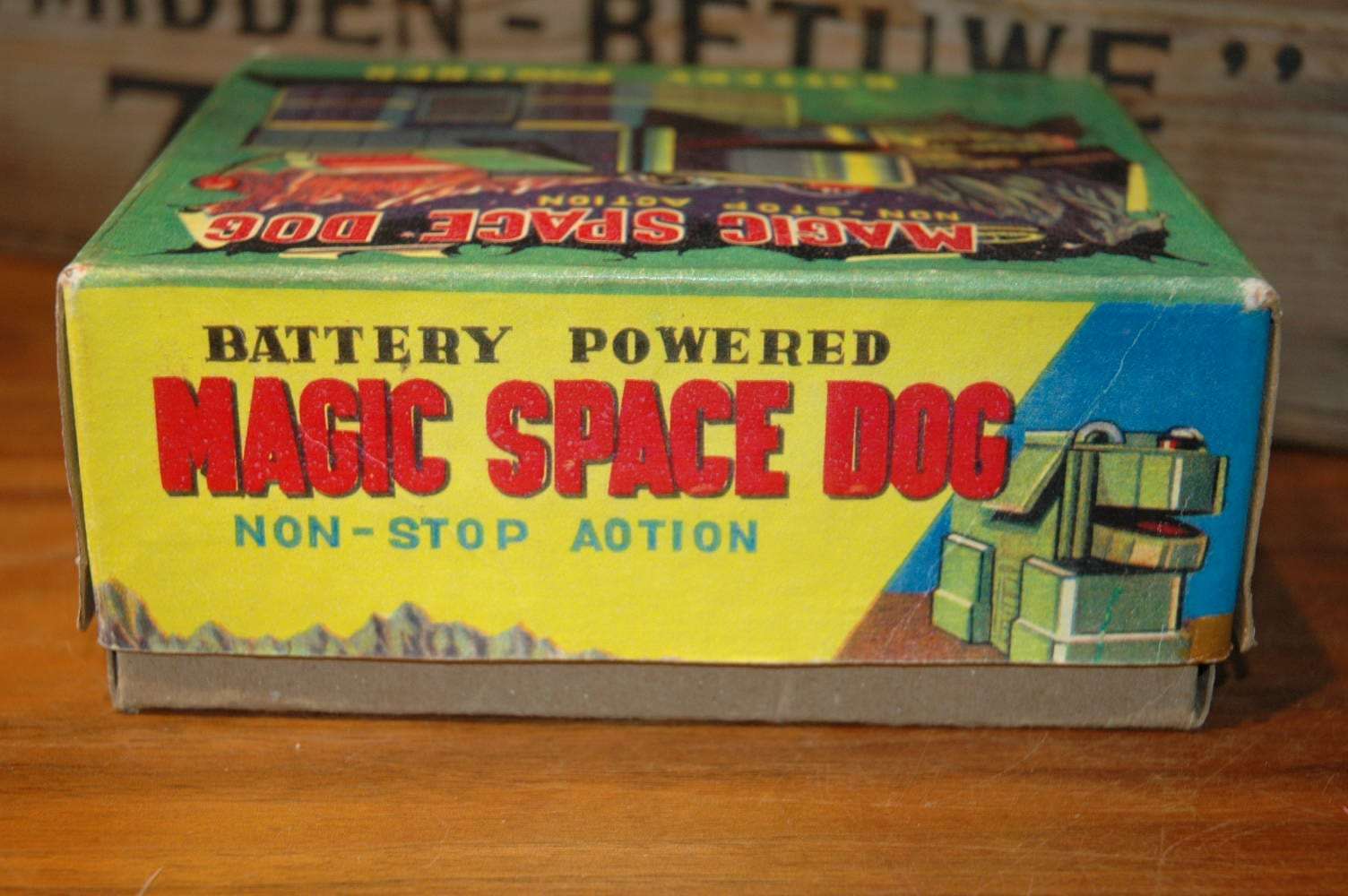 Yoshiya – Magic Space Dog
A FEMALE 🙂 lady tin dog, build by Yoshiya in Japan in the late 1950`s. This very scarce and rare space dog is build in a series which contain 4 similar dogs ( one in grey and one in red, both windups and there is a blue version with a remote control) and this one, the fourth: Yoshiya Magic Space Dog, Battery operated. Yoshiya build more Animal related space toys by the way, space elephant, and space whale.
In this series this Female space toy, Magic Space Dog is the rarest one and the most scarce ones for sure. Its known as a Female ( just Like Lavender Robot by Masudaya ) but I am sure it was not built to be a female space toy but I understand why….. the color and the CUTE blue knot on top of the dogs head. Magic Space Dog comes with a flying saucer too.
The action is great, in action the dog moves around with mystery bump&go action, rolling eyes, there is light in the rear section, the flying saucer spins around, its mouth opens and closes and the ears flap. Take a look at the fantastic litho and color of this space dog, never seen before on space toys build in the golden age.
The condition of this Magic Space Dog is excellent, all original and complete. No missing parts, no rust no dings and only some light playwear. The battery compartment is clean. The dog has never been messed with before and is in excellent original condition. This Magic Space Dog comes with its original saucer, which is surprisingly because its always missing or replaced. The awesome handcrafted professionally made reproduction box shows the great artwork which makes this Magic Spacedog so famous.
This will probably the only example you will ever see in the forthcomming 10 years in this condition. VERY hard to find, rare and scarce spacetoy.
CFP: Contact me For Price at boogo.nl@gmail.com