Project omschrijving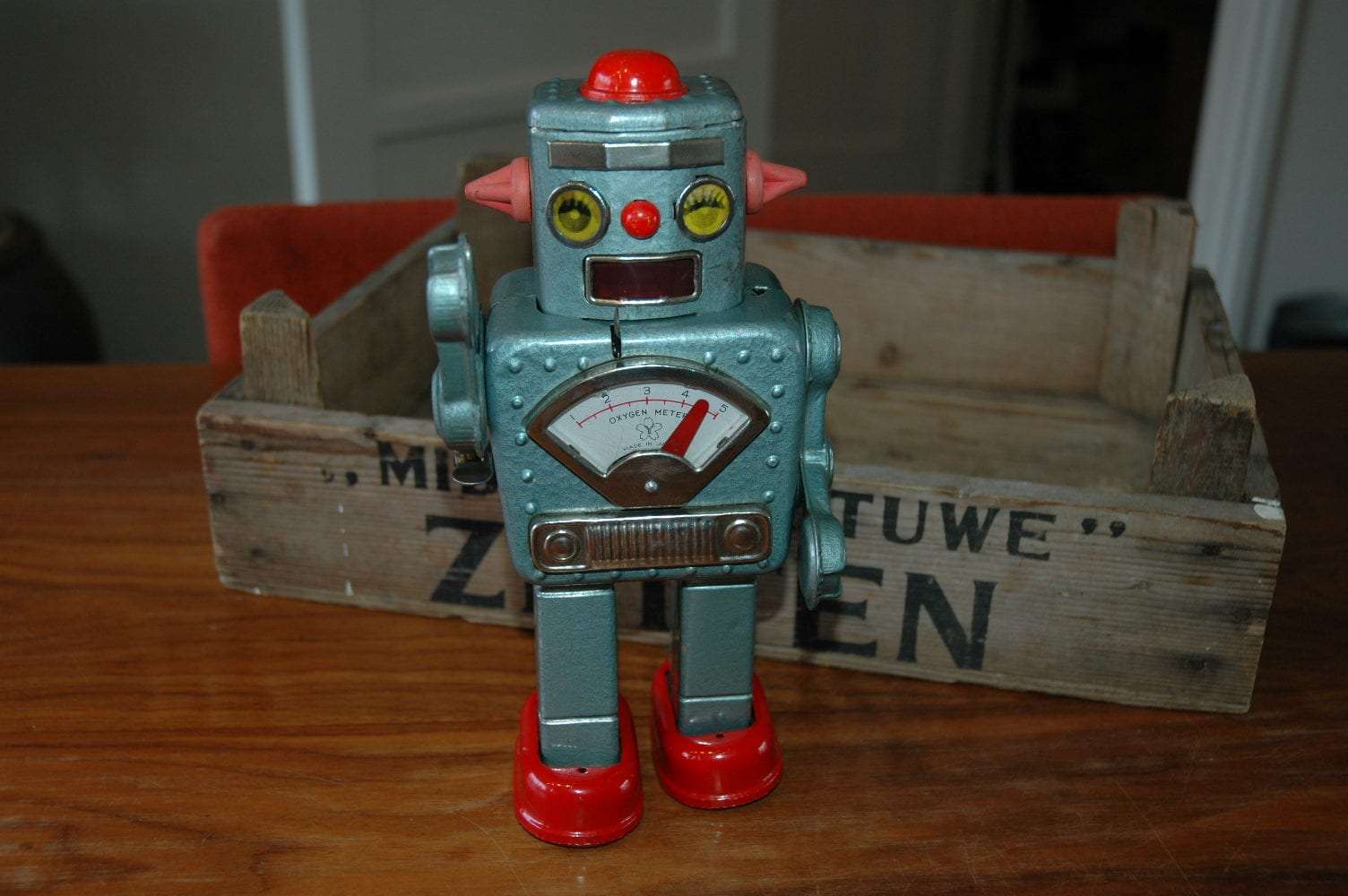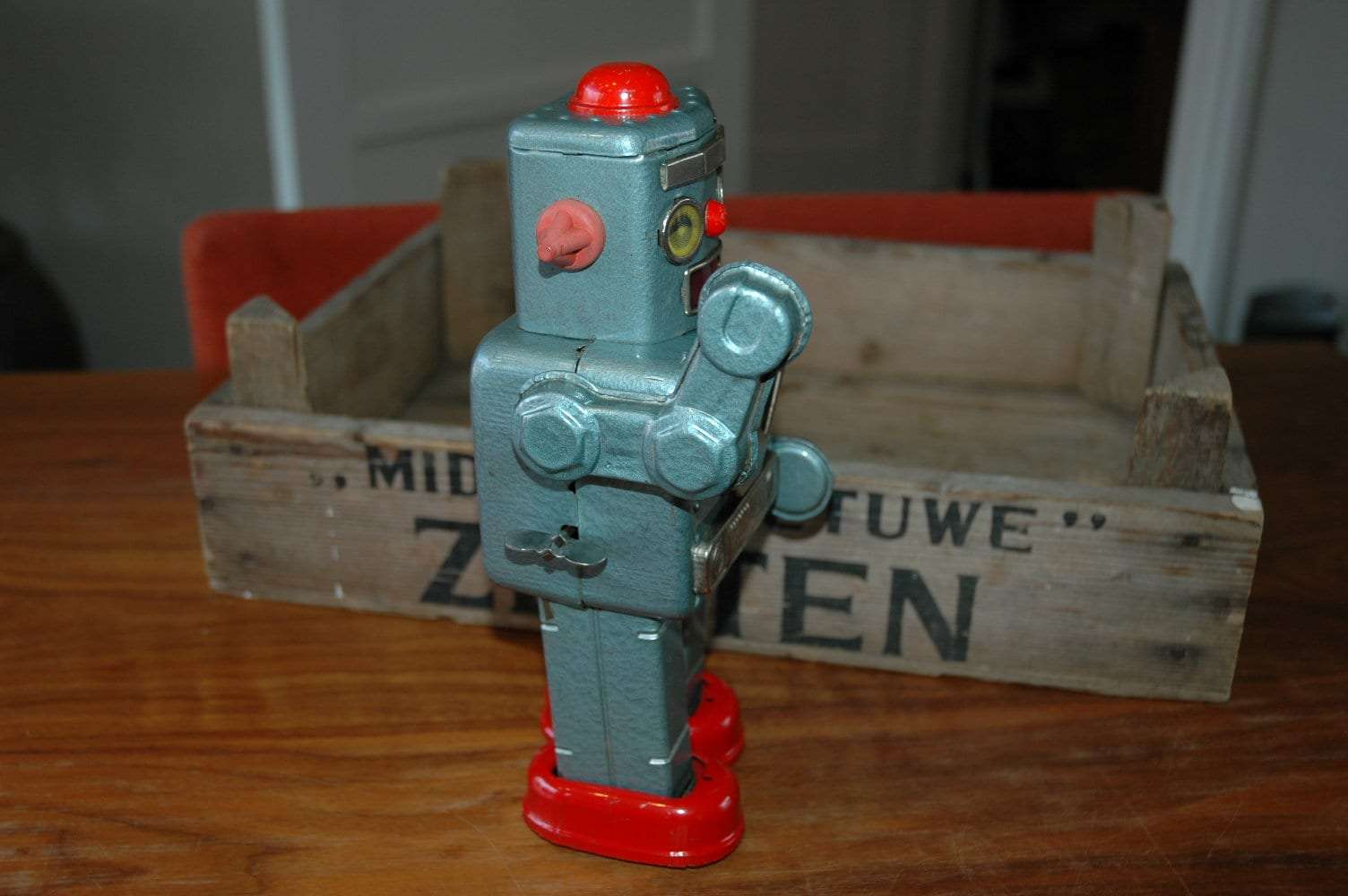 Yonezawa – Winky Robot Blue Variation
Winky Robot, made by Yonezawa in Japan in the late 1950`s is just an icon from the golden age, period. This blockheaded robot just looks great and was reproduced in the 1990`s in several different colors. this robot as also used to create the famous telephone robot ( this robot in red with 2 phone horns attached on each side of the robot ) Originally this winky robot was made in 2 color variations: Grey and Blue, where grey is the most common color variation and blue the rare and scarce one.
This tin made robot is equipped with a clockwork mechanism that makes the robot walk, sparks and a needle in his chest moves from side to side but these great actions does not make this robot famous, it are his EYES that also gives the robot its name. The eyes are holographic and make the robot wink, very nice to see this robot in action. This robot was part of a big collection from an italian collector and was kept in display for years.
The condition is of this robot is excellent. The robot shows some minor playwear and a few light scratches. The robot works fine and strong and even some sparks are visible. The robot is all original and what makes it even better is that the robot comes with its original box. The box has a few minor tears and a couple of small repairs. Original boxes for Winky Robot are maybe even harder to find than the robot itself !  A very scarce combination, the BLUE Winky Variation WITH the original box
Blue winky Robot with original box is a combination that you will not see for sale again soon. Very rare and scarce robot with box.
CFP: Contact me For Price at boogo.nl@gmail.com