Project omschrijving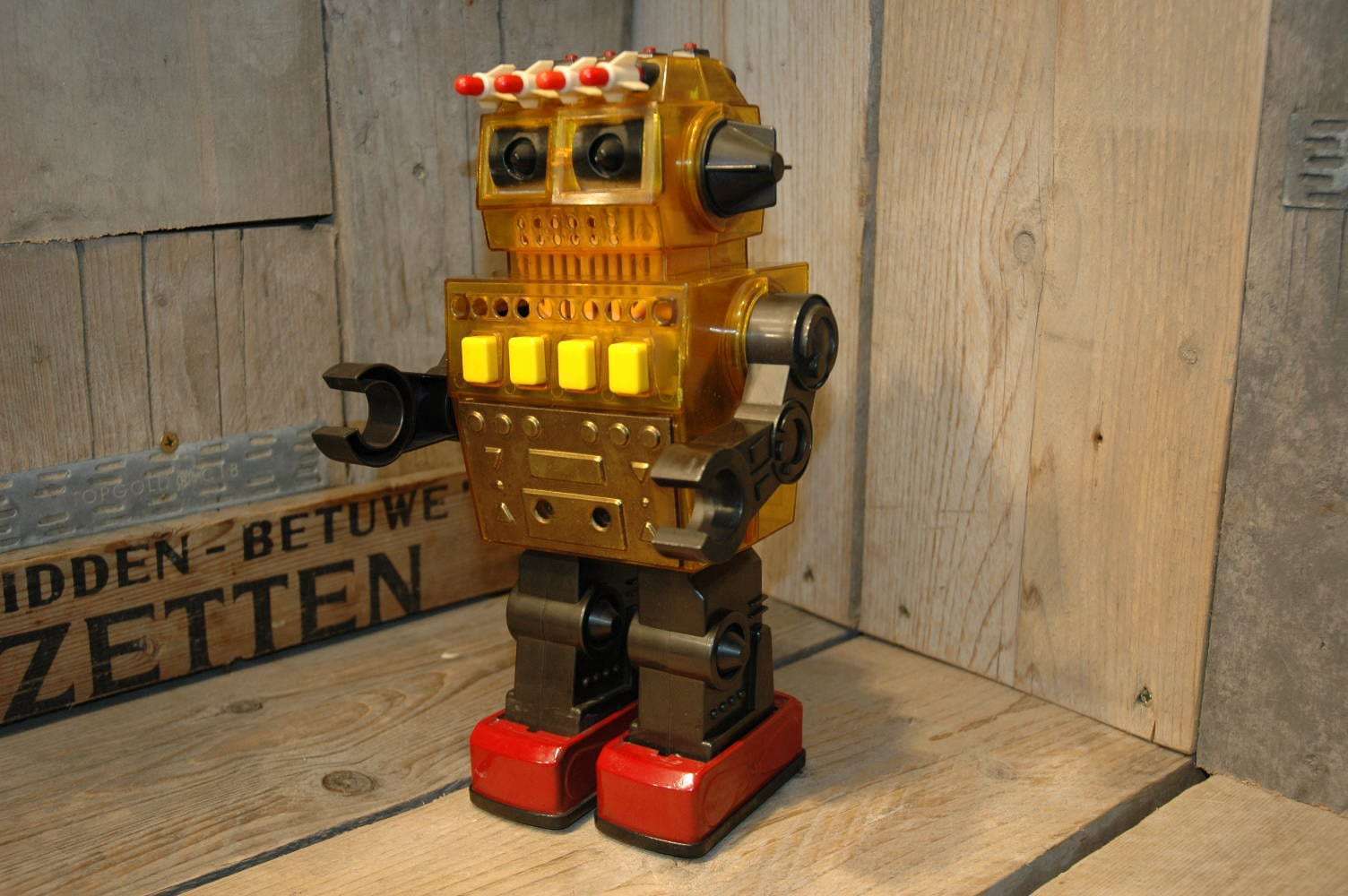 Yonezawa – Talking Robot ( Prototype )

Marumiya Company made robots for many companies and also for Yonezawa. They did not only build them, the also designed the robots for many contractors in Japan. Later Marumiya was changed to Miyazawa Company that we all know now as Metal House.
This prototype of Talking Robot was found in Japan and gives some insight in the search to perfection. Not only the robot is made out of transparent plastic but the front plate of this robot is made of brass and is handmade. The talking mechanism inside has exclusive Japanese talking that was not taken into production.
Later this prototype had some "try outs" in different colors, dark and light red as samples but was taken into production in black as we all know the robot nowadays.
The robot is in fantastic condition and works fine and strong. Its a one of a kind example, only one was made and build up as this prototype robot.
Ultra rare and scarce prototype of Yonezawa`s Talking Robot. Comes with original box as well..
CFP:  Contact me For Price      at      boogo.nl@gmail.com