Project omschrijving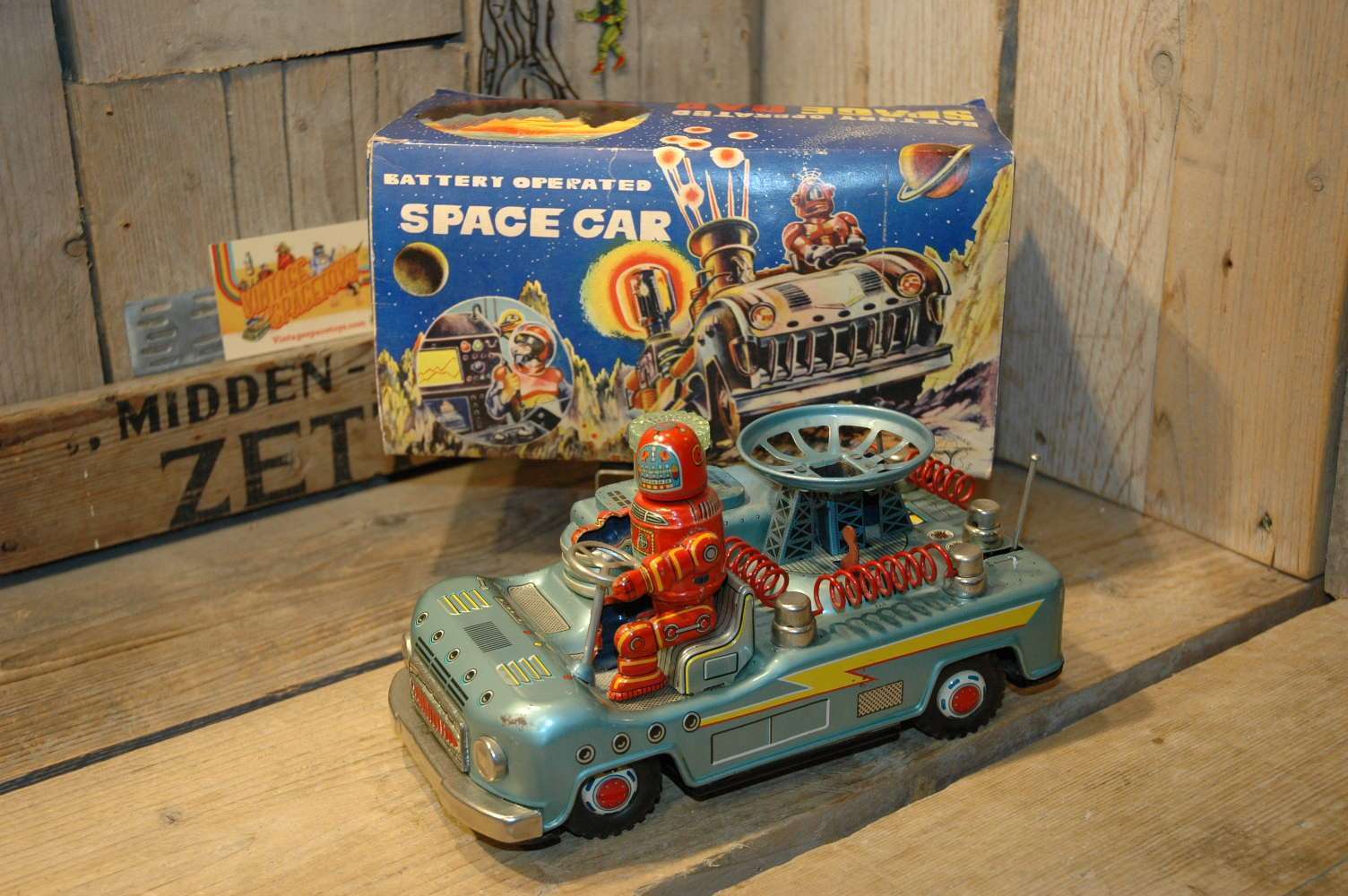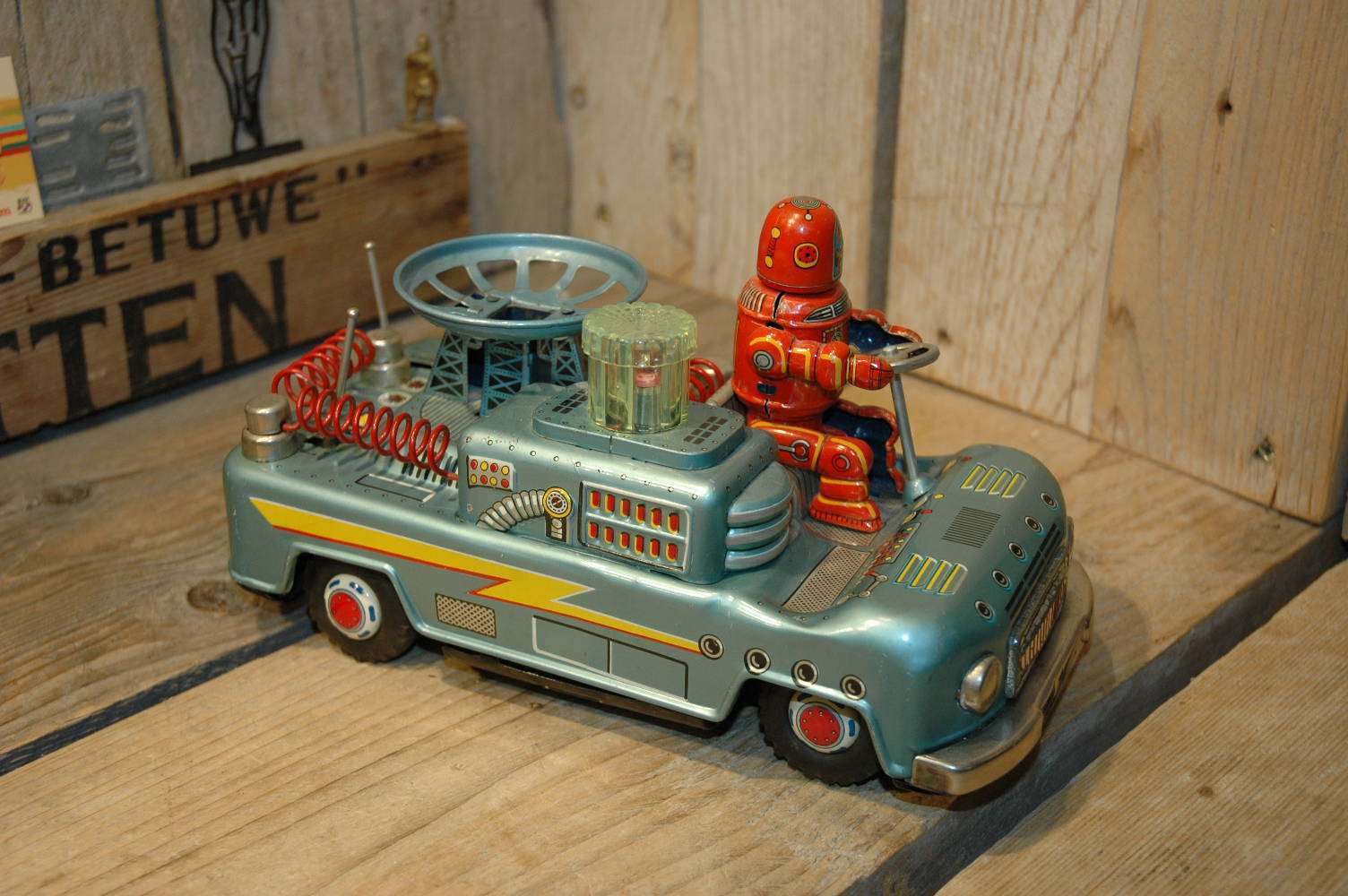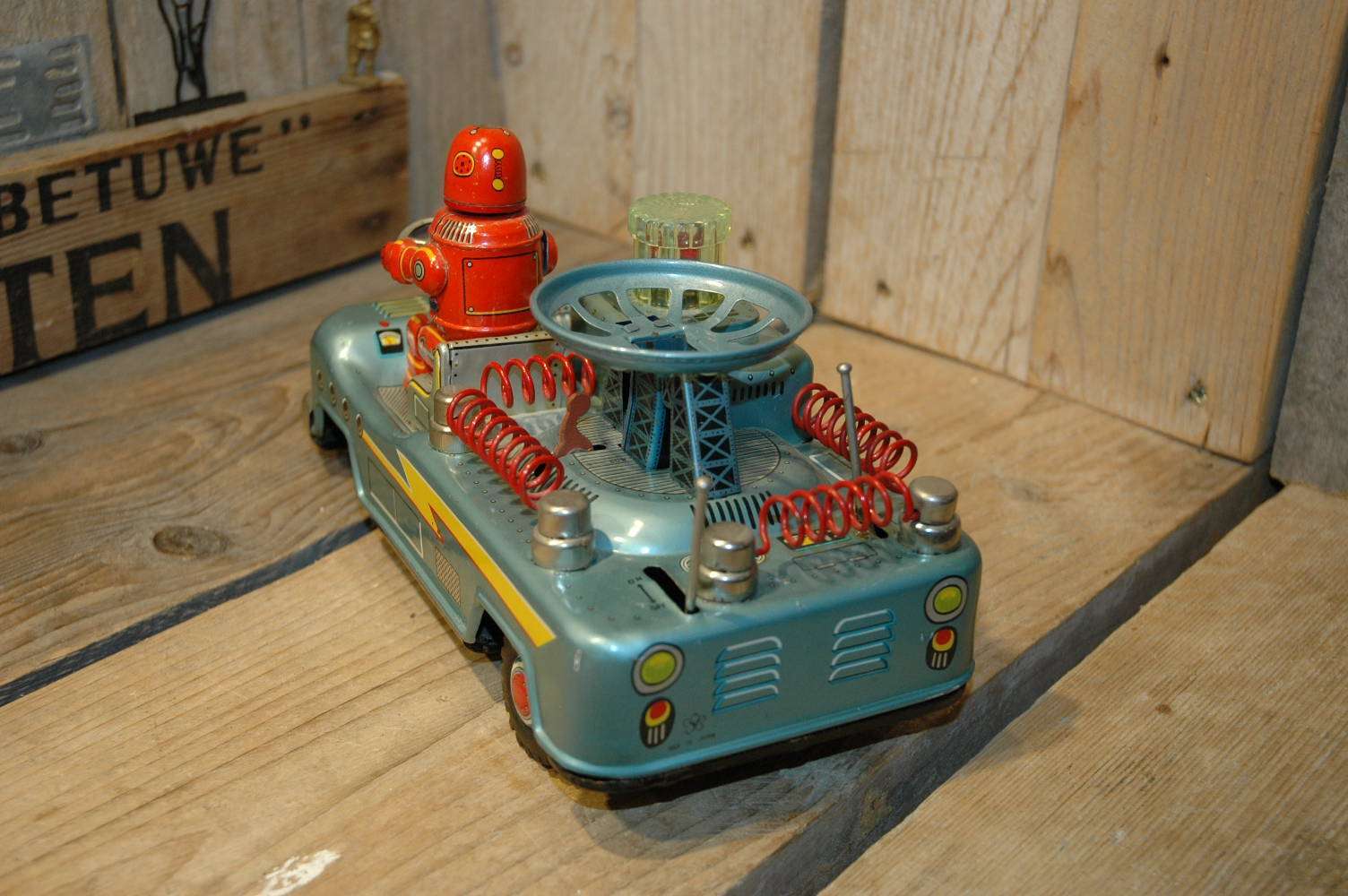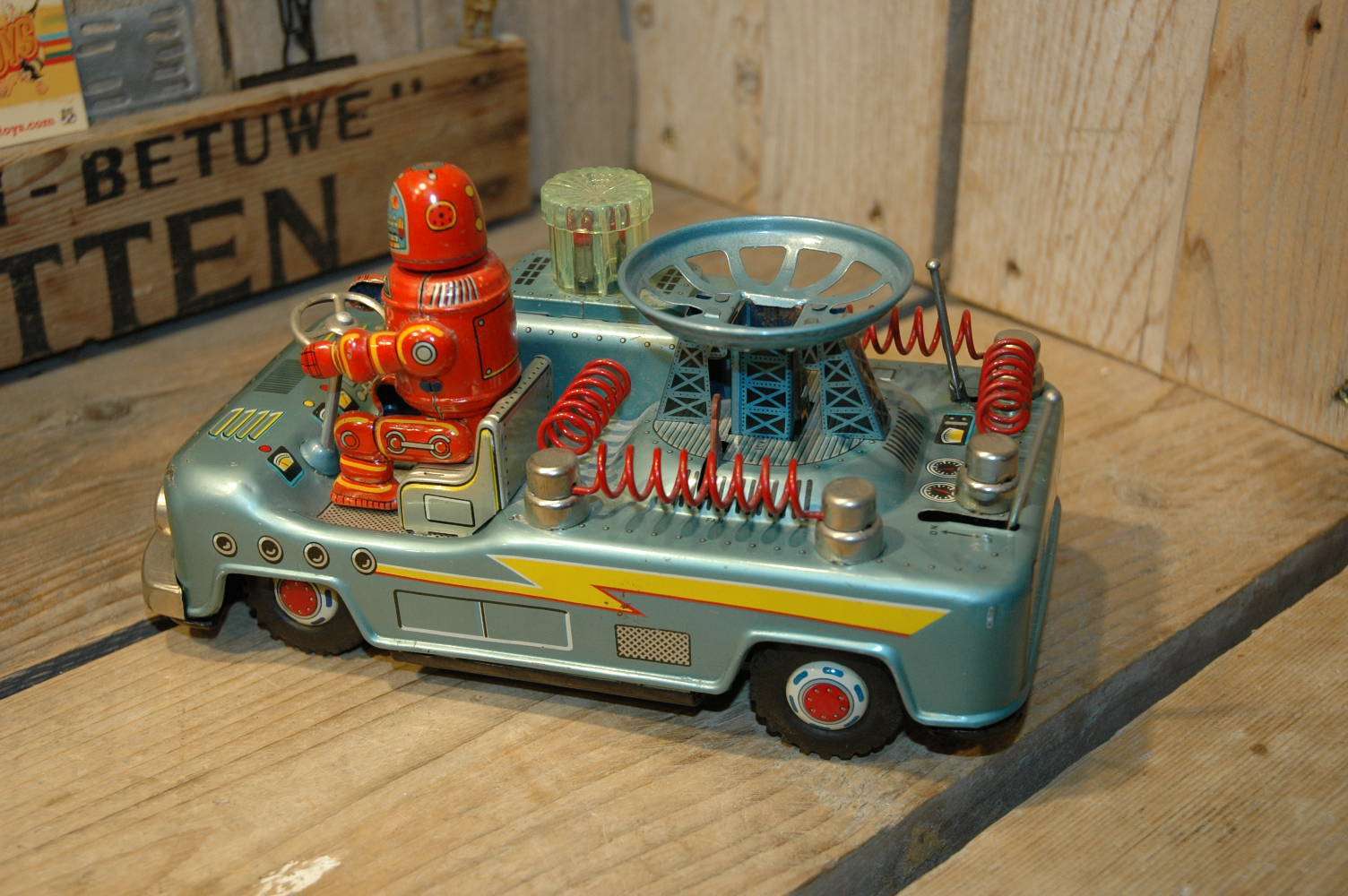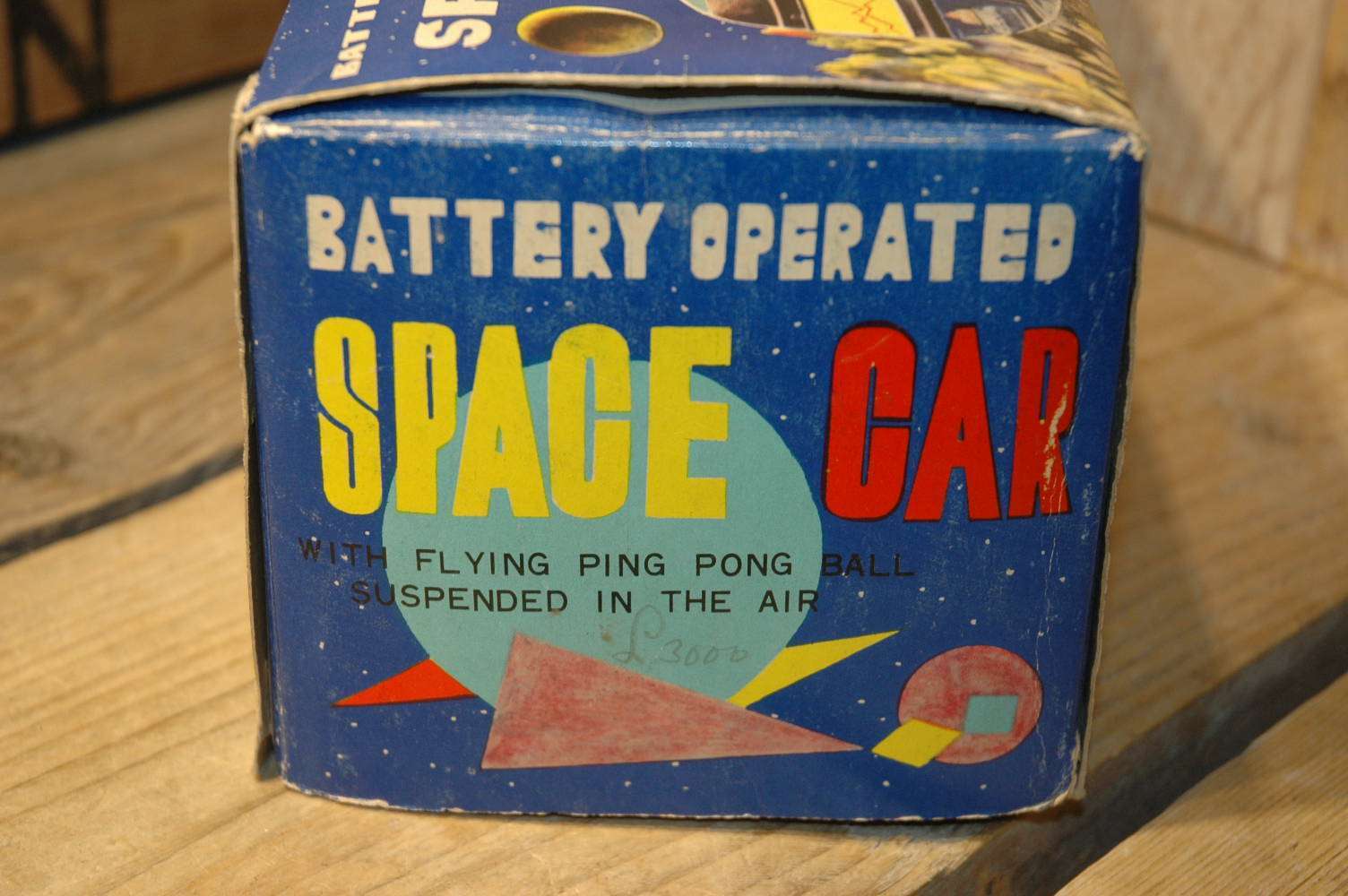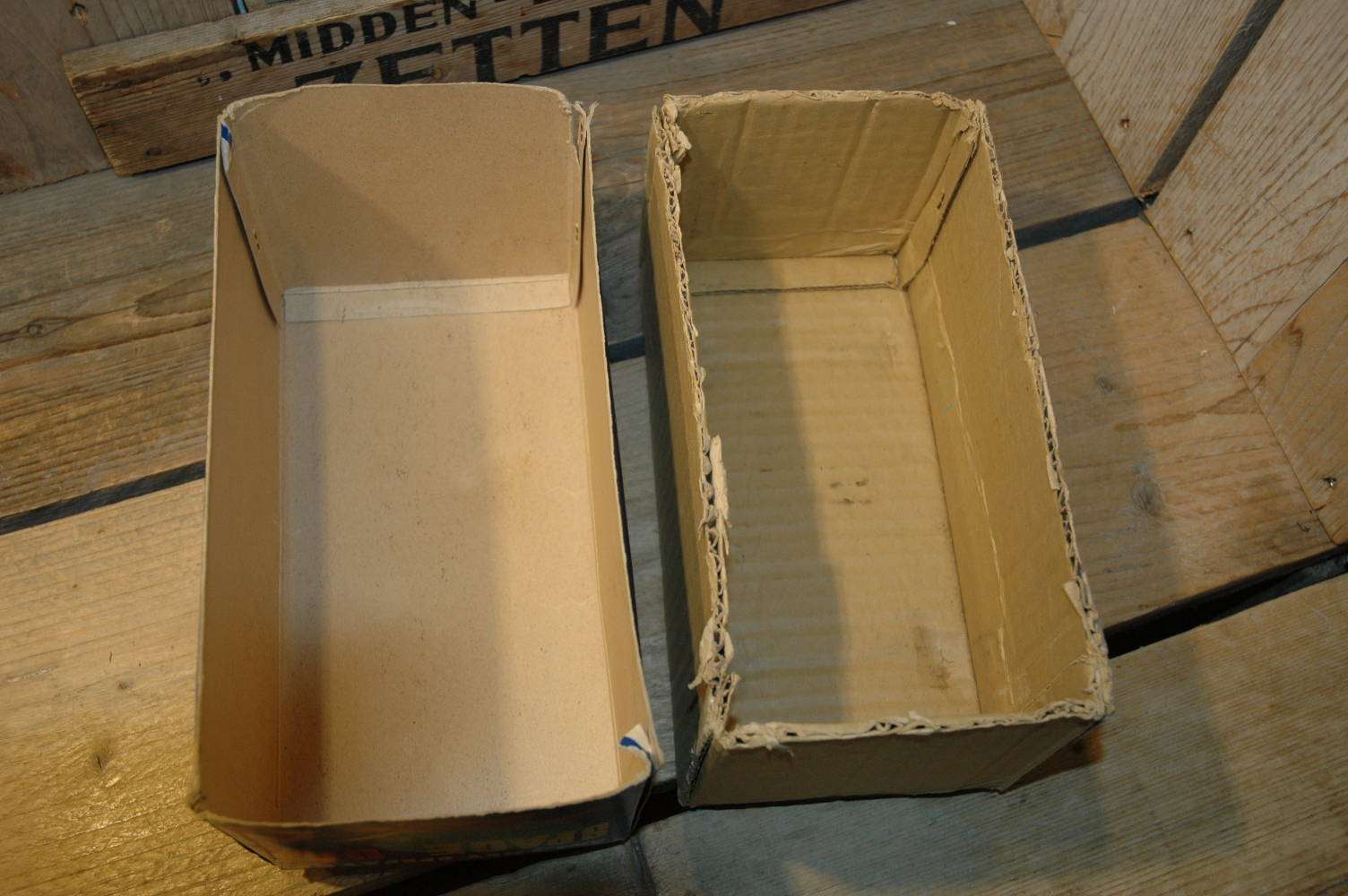 Yonezawa Space Car.
This Robot Space Car, build by Yonezawa in Japan in the late 1950`s (1958) is one of the most searched for space toys. It features terrific actions like stop and go action, a Robby like robot behind the steering wheel, flashing lights, a lever which can be used to shift the car into its first gear and a blowing system to keep a  floating satellite in the air that can be adjusted in 2 steps. Please take a look at the great litho and creative building of this awesome space car. Also the artwork on the box is great and imagine you found such a toy under the Christmas tree….WOW
I found this treasure in Italy in the summer of 2018.  The car was part of a huge robot and space toy collection. These cars were made in 2 variations, first one had a moving robot head ( looks from left to right ) The second later variation lacked this feature but now a fin was added to keep the floating balls in space. It took me years to find out the story about this but the box tells the story about the fin.. the first version ( this one ) did not came with the fin. The second version DID.. ( its on the box on the second version 🙂

The overall condition of this robot car is excellent and the space car has been gently played with. There is some light wear but the car really survived time very very well. The battery compartment is clean. The car works fine and strong with driving action, light, the robots head moves from left to right and also the blowing mechanism works fine. no flaws to mention on this one.  Absolute stunning example of this very hard to find toy.   Even better is that the car comes with the original box in excellent to near mint condition. Absolute fantastic to see this box, no damage or any repairs. this is for sure the best box you will ever see for this toy IF you ever see it with the original box again.
A very rare and scarce space toy that does not show up that often in this condition with stunning original box. No upgrade needed here ! 🙂

CFP: Contact me For Price   boogo.nl@gmail.com