Project omschrijving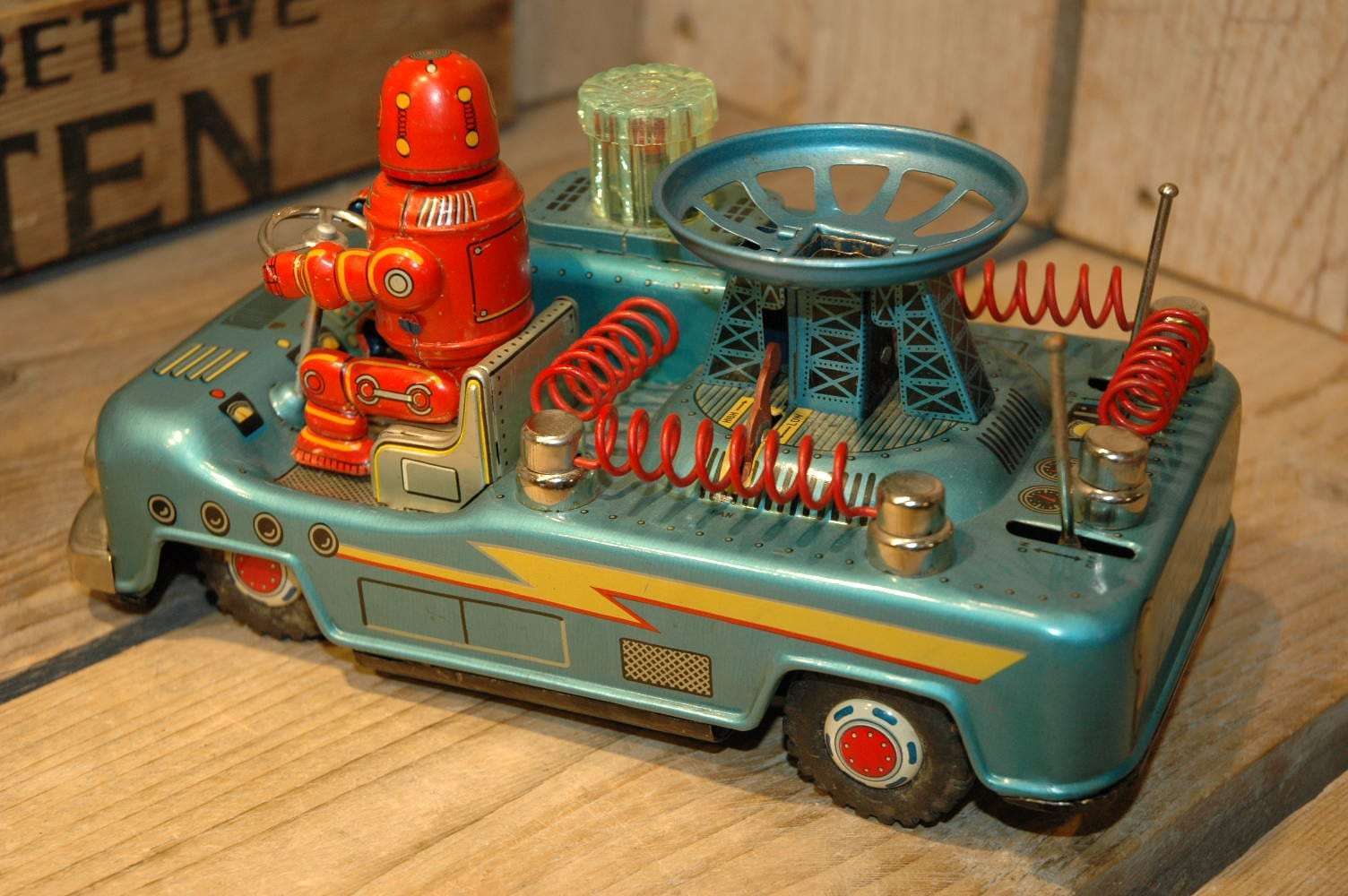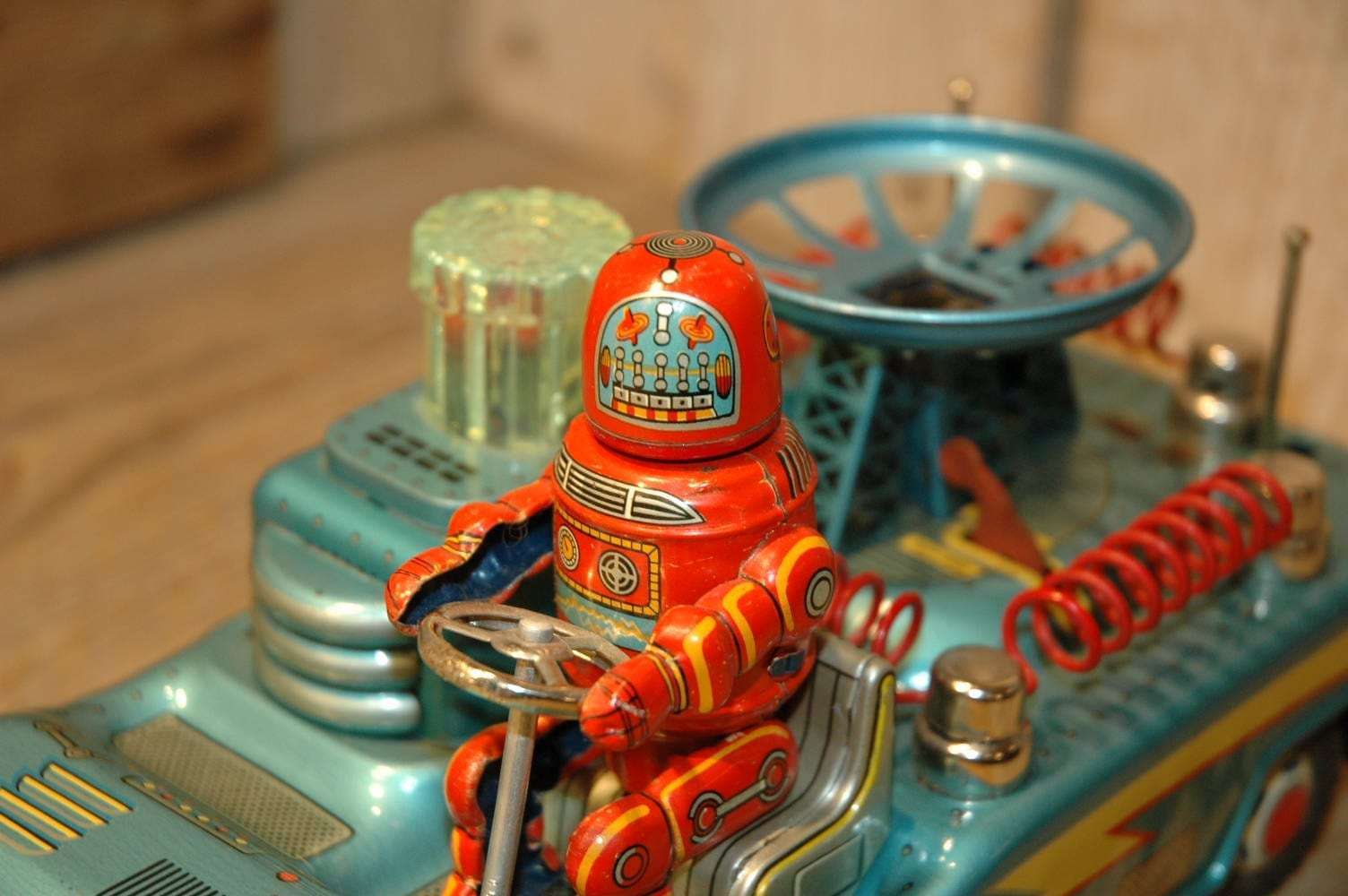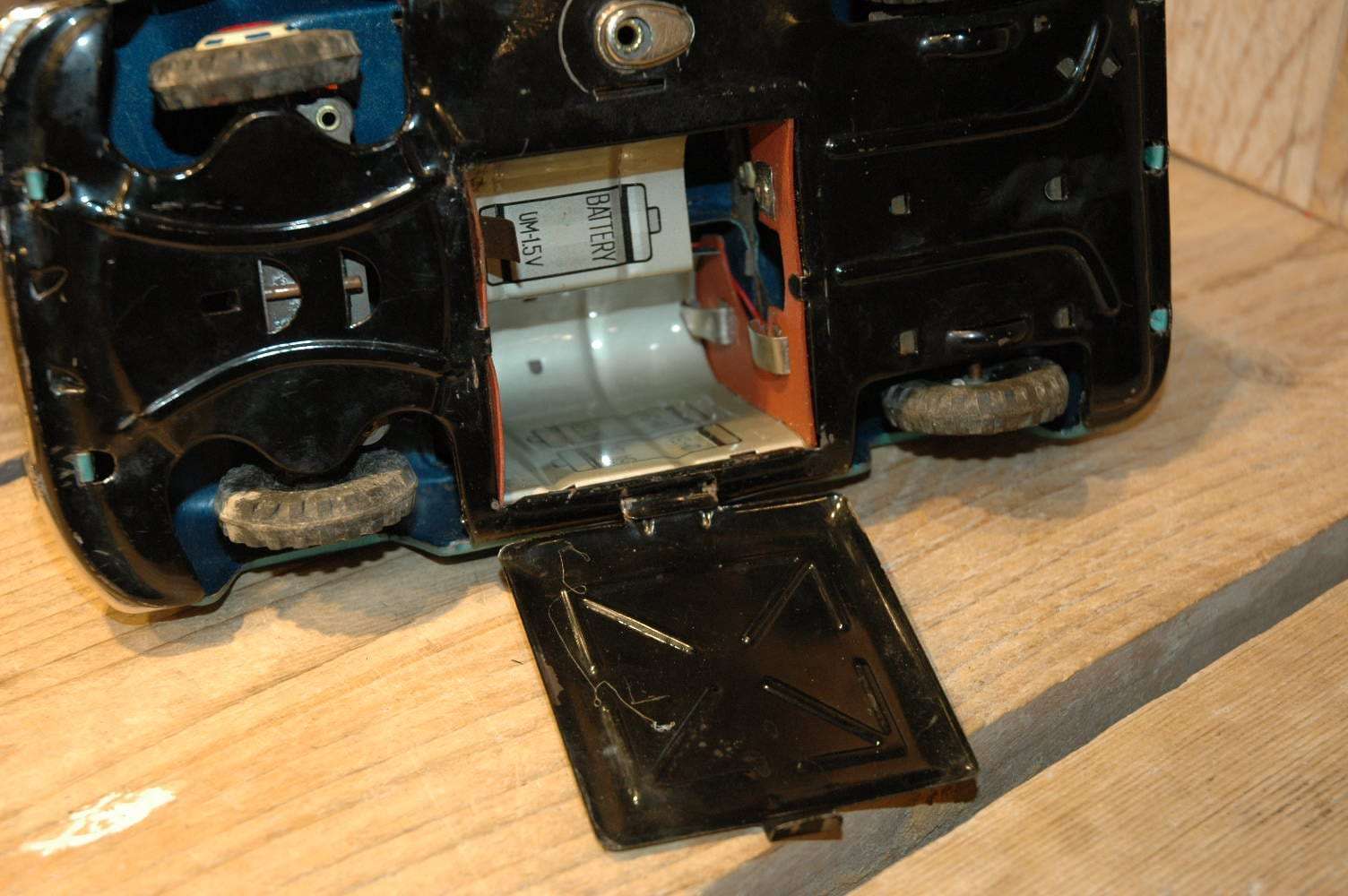 Yonezawa Space Car.
Let me first explain some important information about this car. This car was made in TWO variations. The early version does have a static robot and did not come with the vertical fin in the blowing unit. The second variation ( This one ) which had a different blue color ( Darker) , came with the same robot but the robots head turns from left to right. This version came with the vertical fin ( missing as always, also with this example ).
This Robot Space Car, build by Yonezawa in Japan in the late 1950`s (1958) is one of the most searched for space toys. It features terrific actions like stop and go action, a Robby like robot behind the steering wheel, flashing lights, a lever which can be used to shift the car into its first gear and a blowing system to keep a  floating satellite in the air that can be adjusted in 2 steps. Please take a look at the great litho and creative building of this awesome space car.
I found this treasure in… surprisingly Milano Italy ( where else ! 🙂 some time ago. Part of a small collection robots and space toys
The overall condition of this robot car is excellent and the space car has been gently played with. There is only light wear.  the chrome parts are perfect but only on the frontbumper is a small spot as you can clearly see in the pictures.. It can be brought back to a shiny state by spending an hour of polishing but i will leave that to decide to the new owner. I personally like the toys in the state i found them in. Only thing I did is cleaning the toy because it was very very dirty.
There is no rust, there are no dings or any other damage or missing parts ( Other than the Vertical Fin ) and the battery compartment is clean.. All the parts, robot, coils etc are original.  All functions are in working order and perform as they did 50 years ago.  An extremely scarce and rare combination. You will have a hard job to ever upgrade this combination.

CFP: Contact me For Price   boogo.nl@gmail.com