Project omschrijving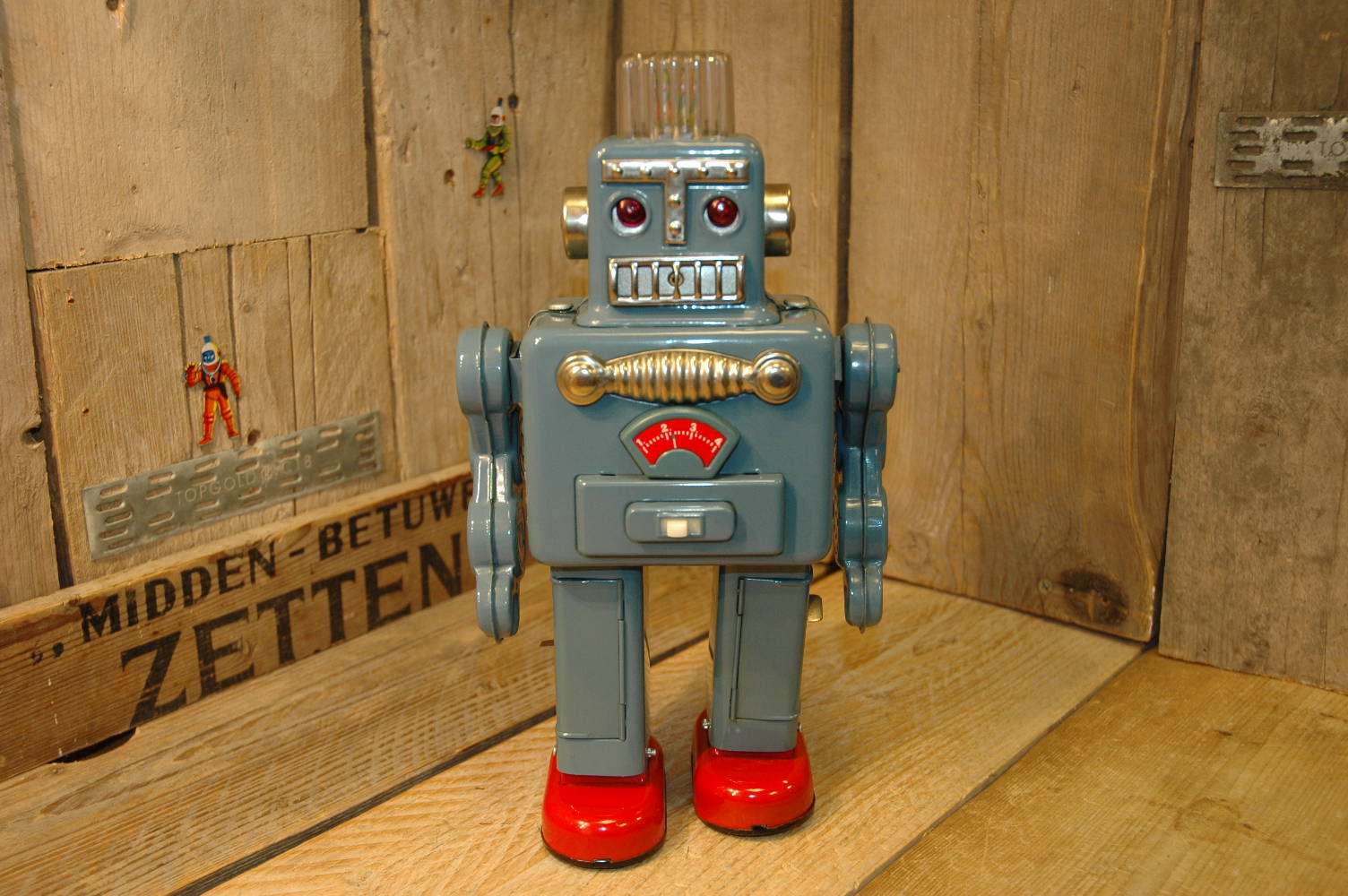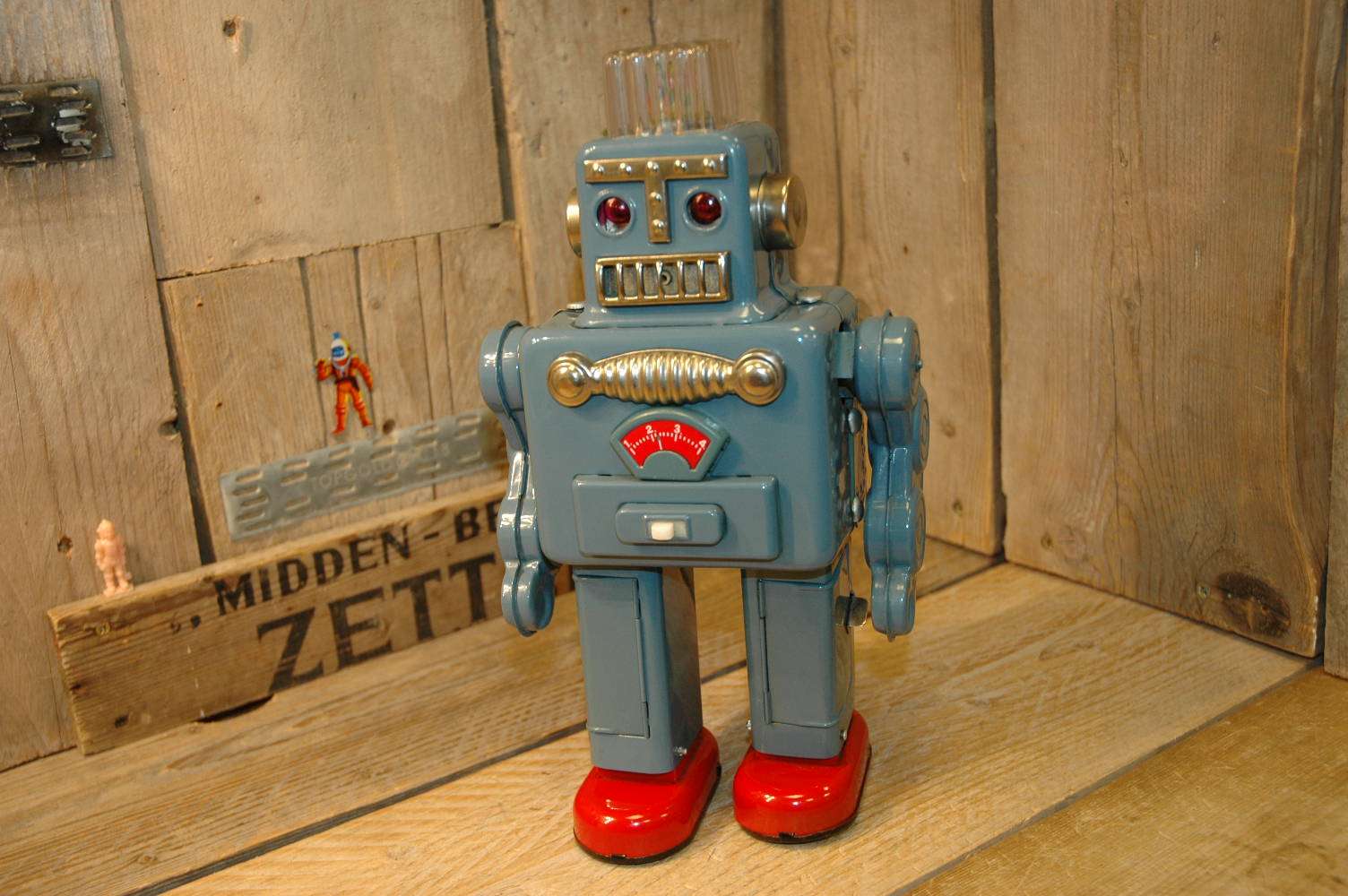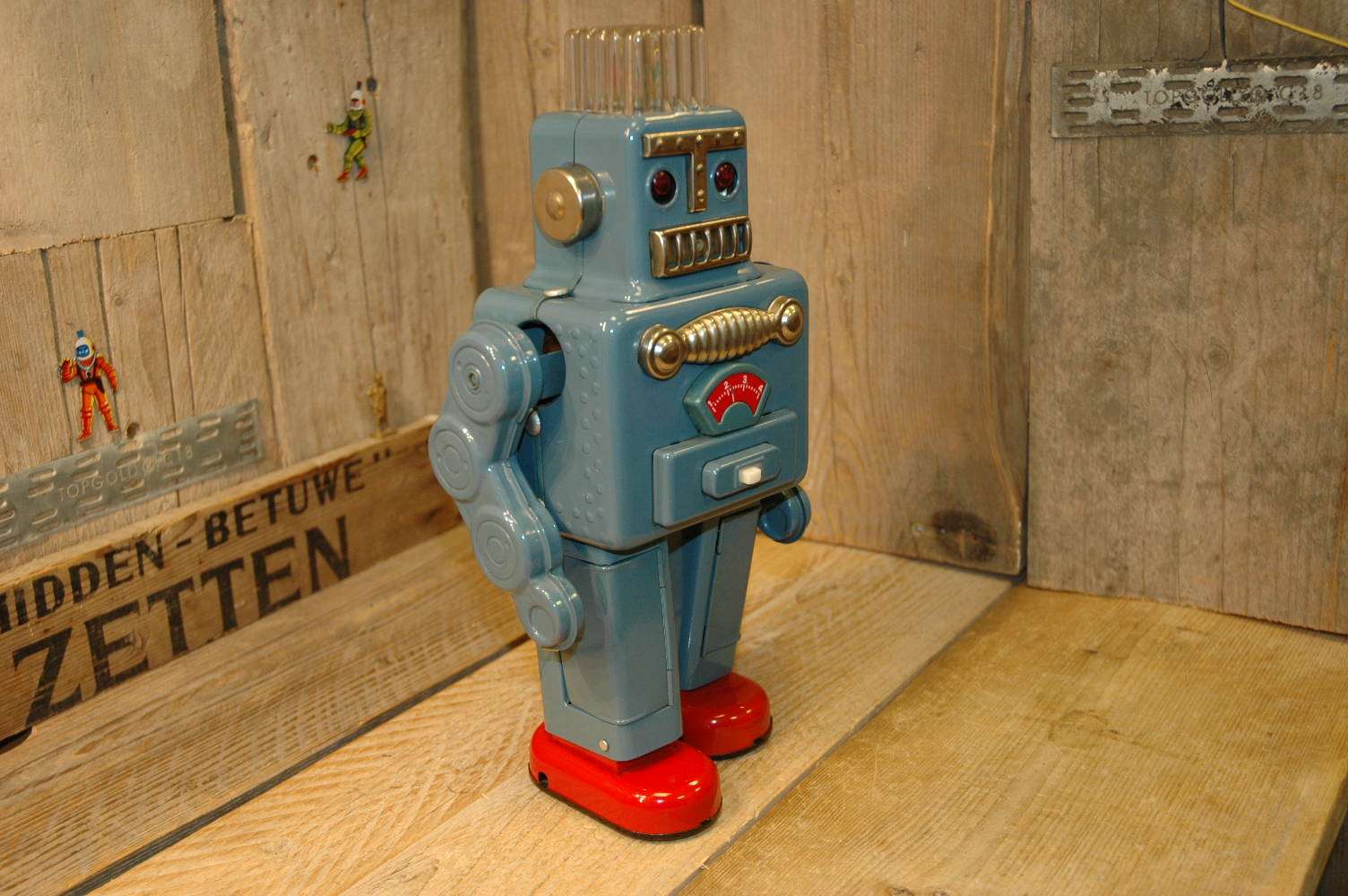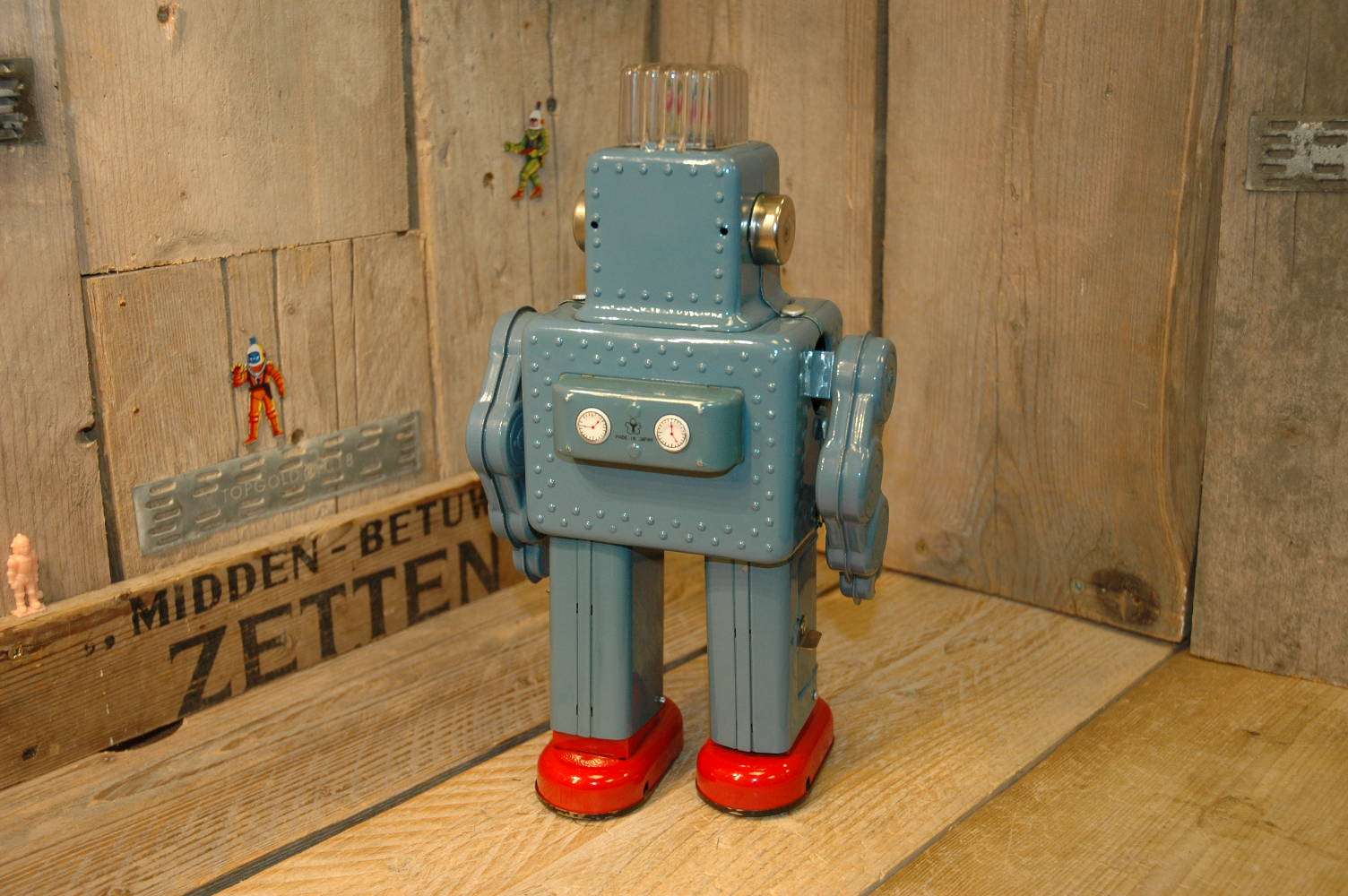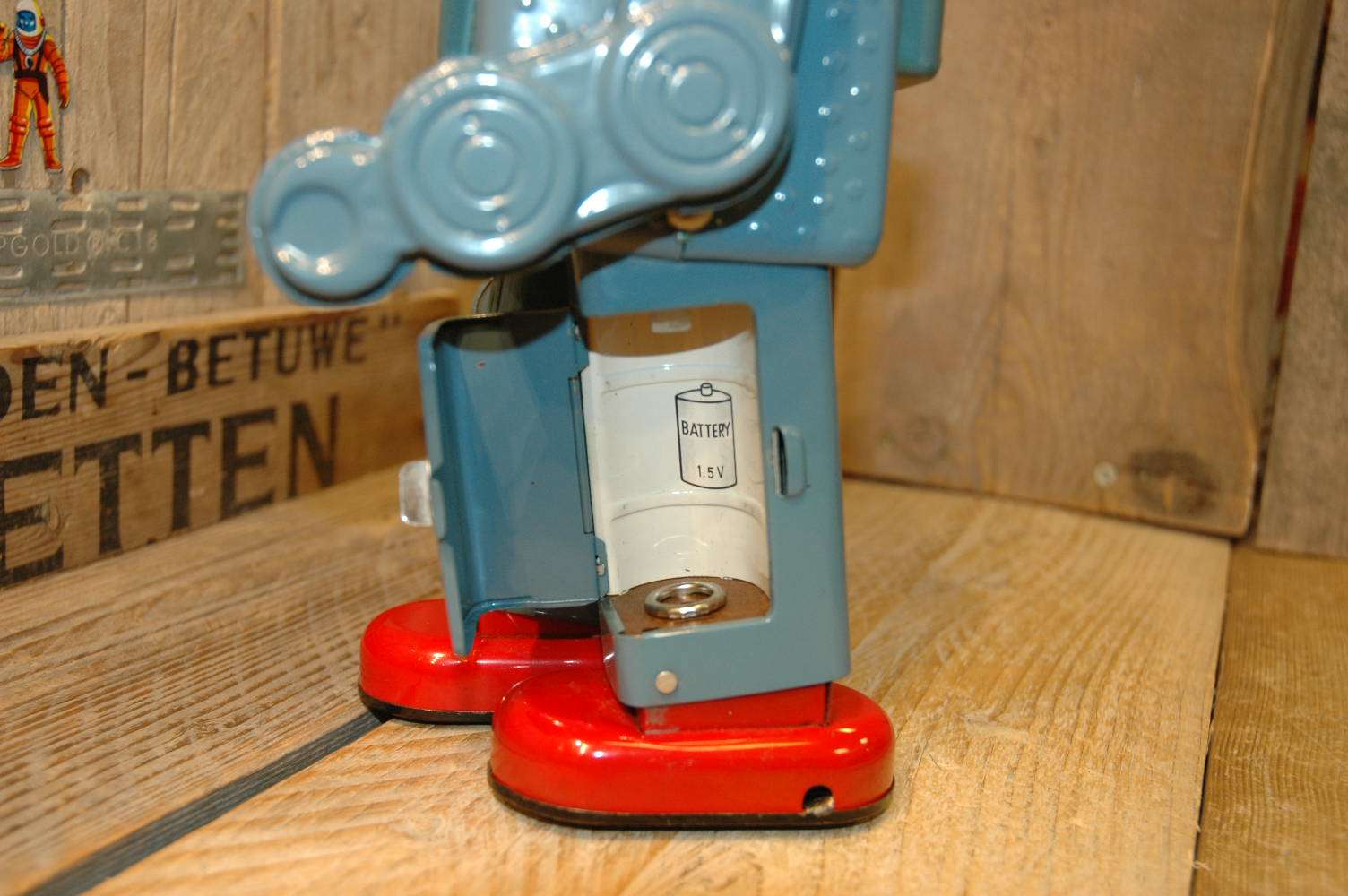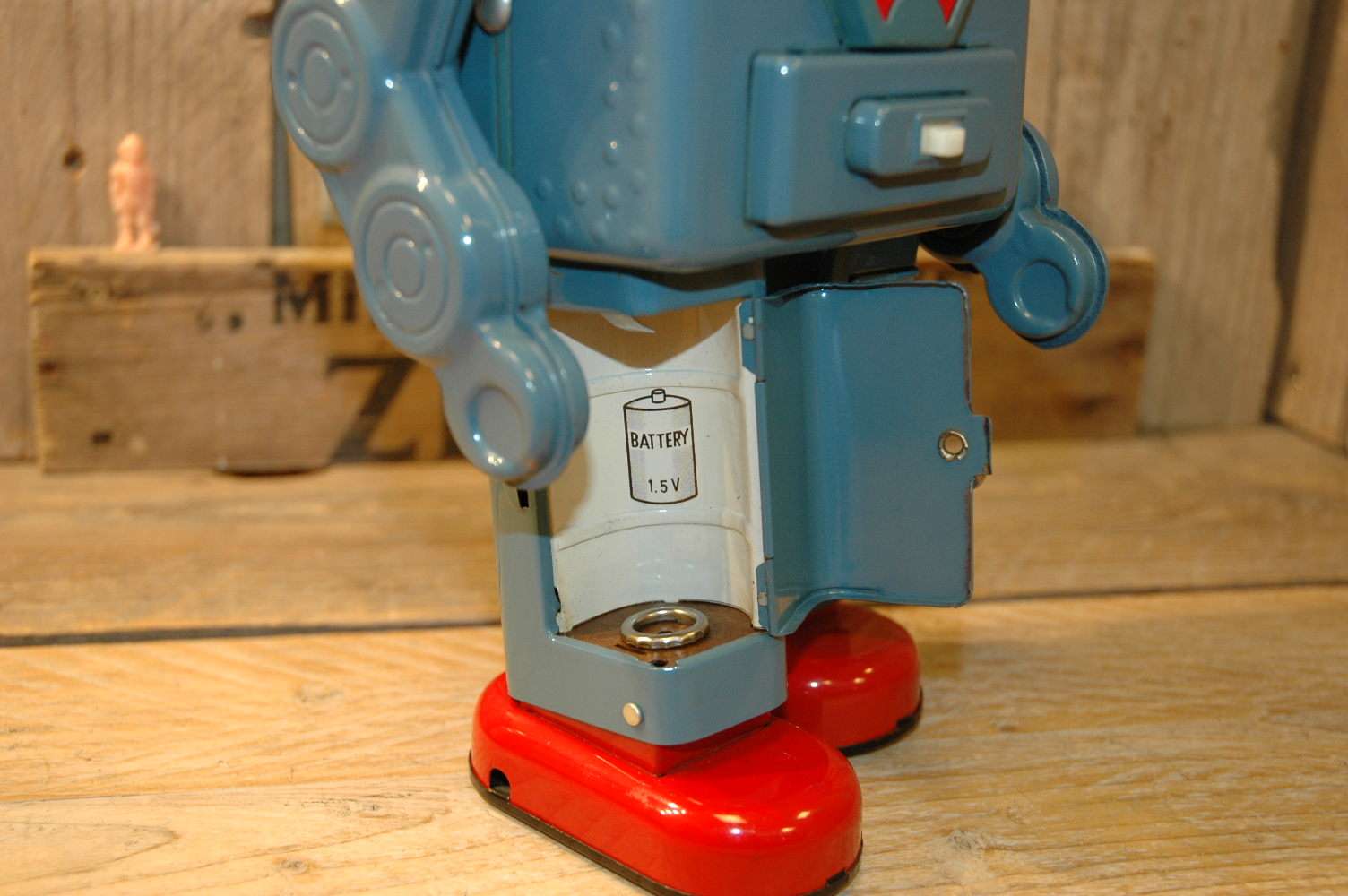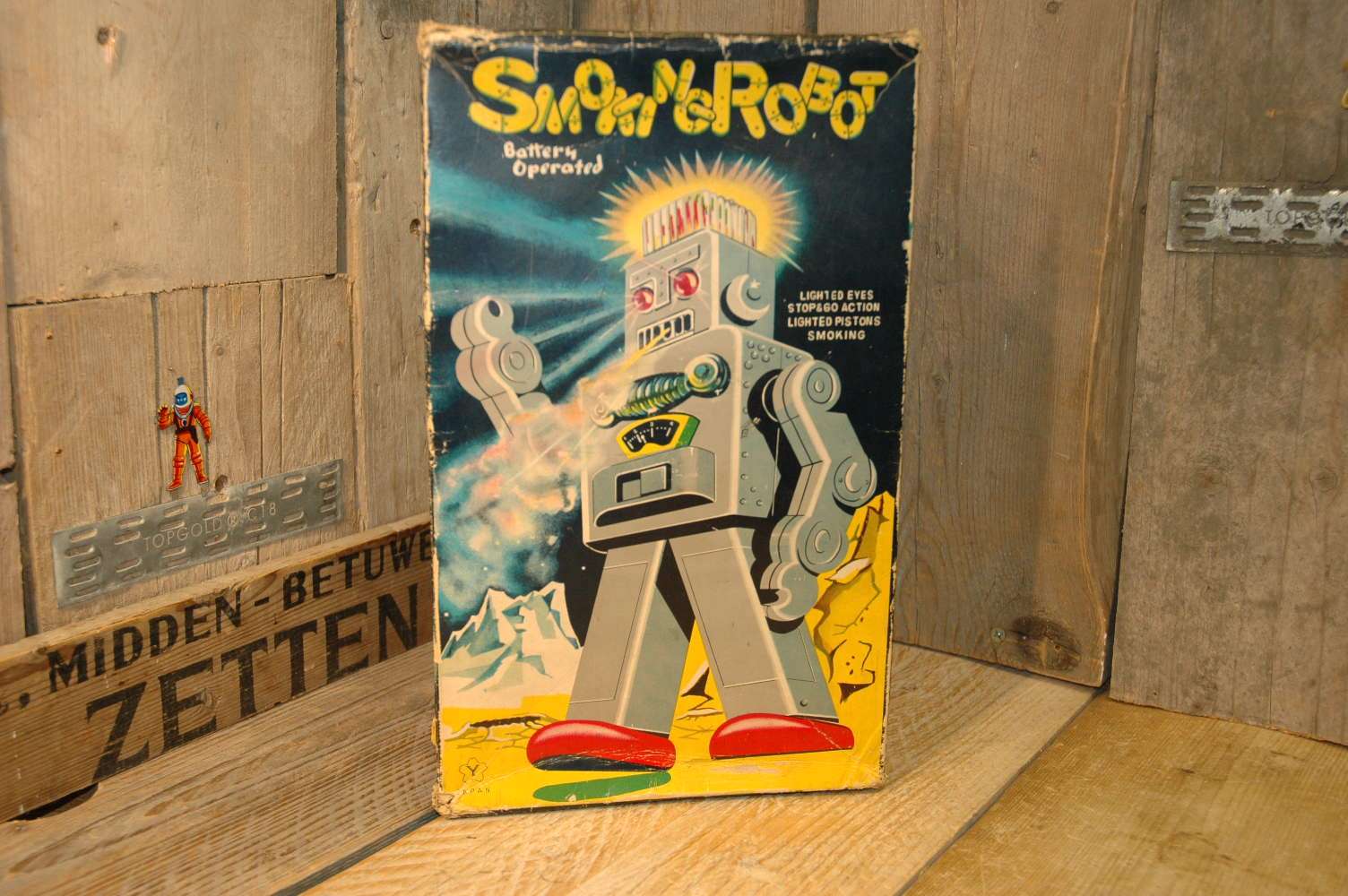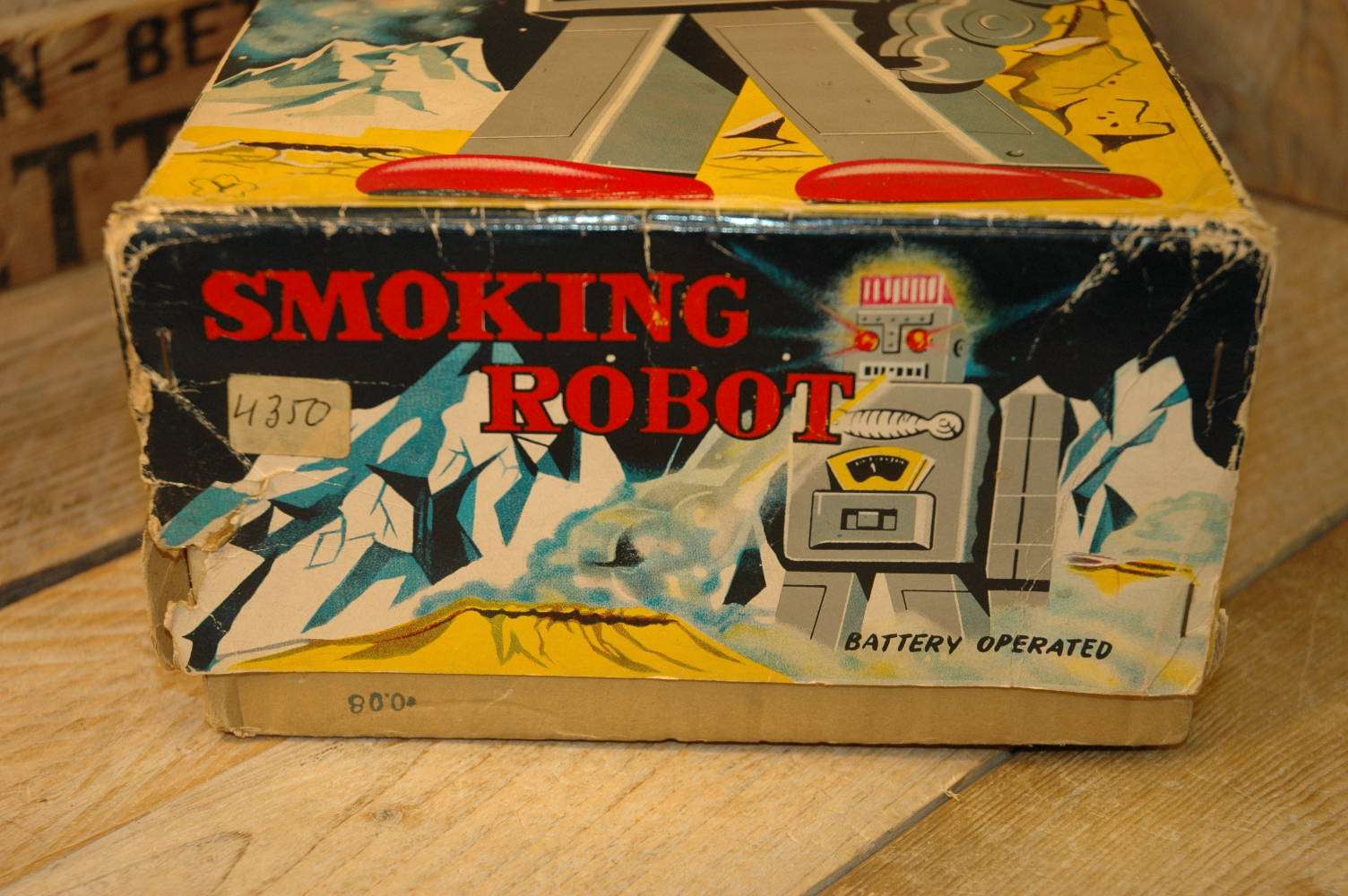 Yonezawa – Smoking Robot Blue Variation.
To me and to many others, smoking robot is somehow the "mother of all robots"  The design is simply stunning and the robots appeal is strong, wonderfull and when you ask a child to draw a robot, it will end up looking like a smoking robot 🙂
Smoking robot was made in 3 color variations: Grey, Green and Blue.
where the grey one is relative common, blue and green are scarce and show seldom up in the market.  Smoking robot was made in Japan in the late fifties by Yonezawa and Linemar. The blue and green ones were only produced by Yonezawa by the way.
I found this example in Italy, Milano in 2015 and have it in my collection ever since. Not only the fact that this robot came in this fantastic condition made this a special one but also the box it came with… its the ultra rare and scarce Yonezawa " SMOKING ROBOT" box  ( and NOT the common Linemar Smoking Spaceman box ). Let me explain: Blue and Green Smokers were only produced by Yonezawa. The grey ones also by Linemar and.. the grey smokers had a similar box but with the text: Smoking Spaceman on it…
ONLY the box for Yonezawa came with the Smoking ROBOT text.. and exactly this box you NEVER see around ! its as scarce as the robot itself !
Anyway, back to the robot: near mint to mint condition, never been played with ! spent most of its life in its original box. Robot works fine with a loose on off switch that was probably the reason this robot was never played with .. thank god ! 🙂
Further I can be VERY short about this robot: 100 % original and complete BLUE Smoking robot in a condition you have NEVER seen ( if you have seen a blue one in real life anyway ! ) in its original ultra rare and scarce box !
If you are in the market for an absolute stunning example if this hard to find robot than look NO further.. ! It wont be any better than this !
Extremely Rare and Scarce Robot with ditto Box !
CFP:  Contact me For Price      at     boogo.nl@gmail.com