Project omschrijving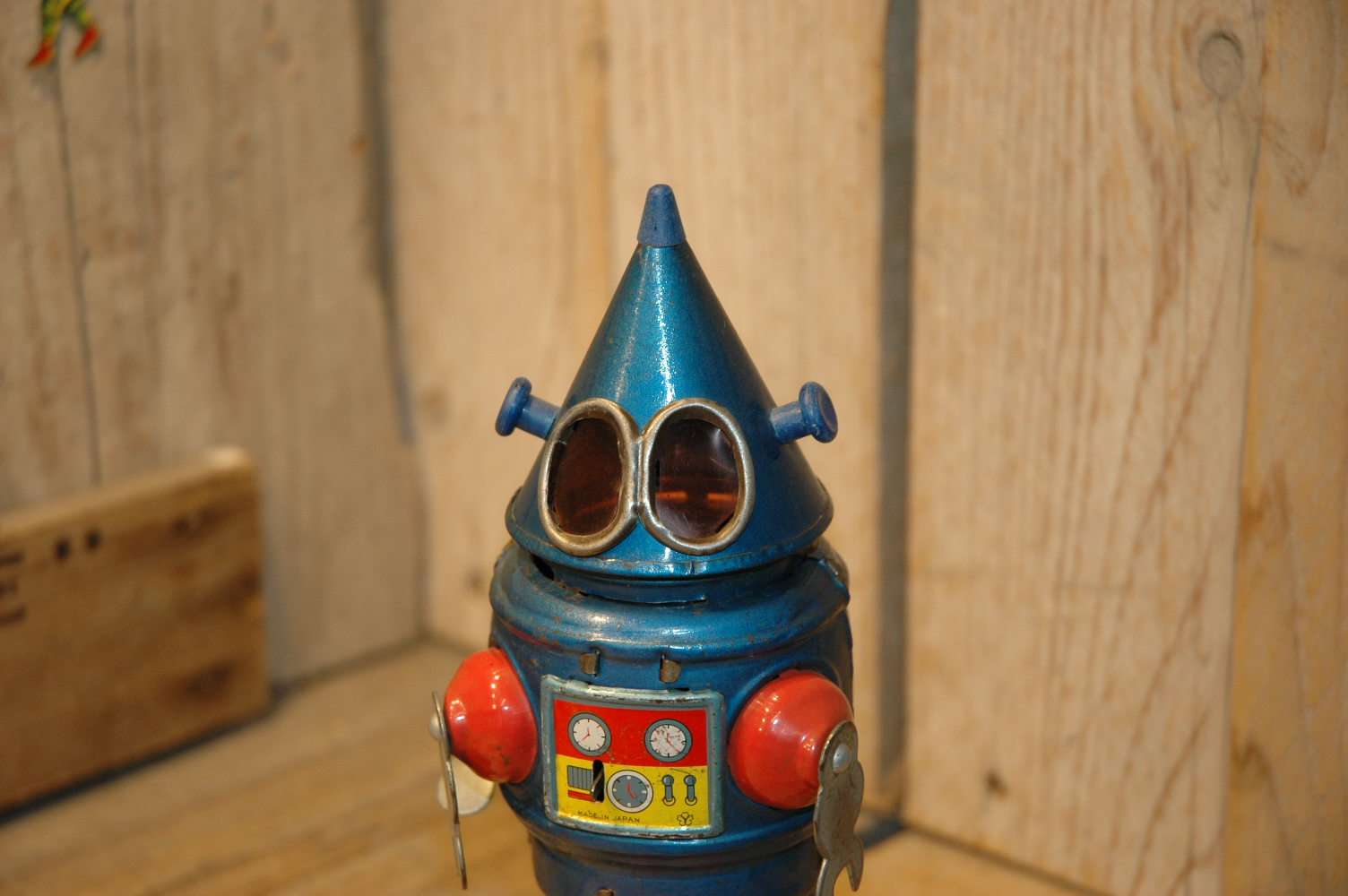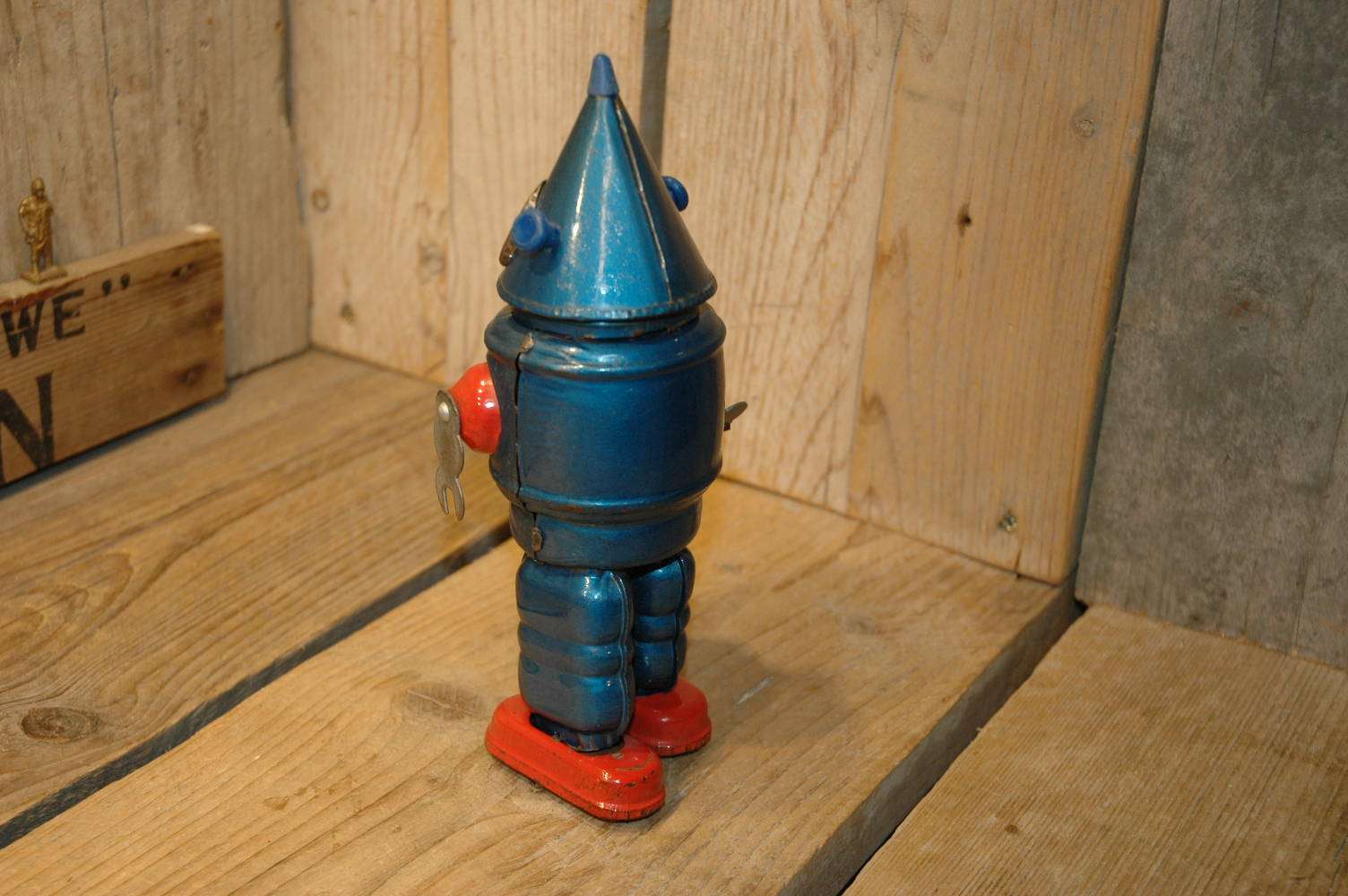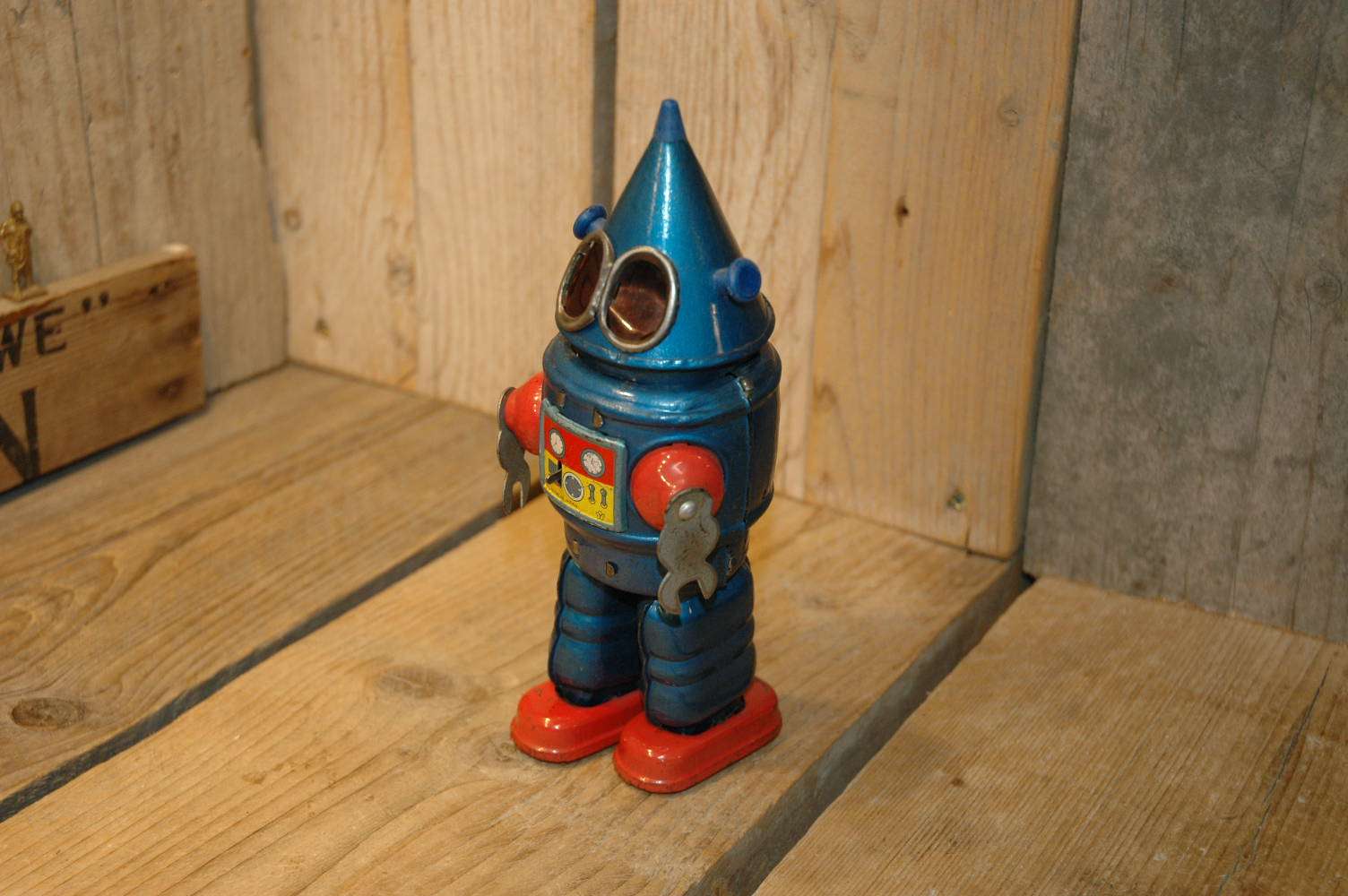 Yonezawa – Mechanical Space Robot aka Conehead Robot
Conehead Robot is the nickname for Mechanical Space Robot and was made in 1967 by Yonezawa in Japan and is a pretty late period robot. The robot shares its body with 2 other robots, the astronaut variation and roby robot. Made out of tin with some small lithographed parts and a clockwork mechanism.
Conehead was a Japanese Superhero in the late sixties and was well known for his rockets in his feet, just like astroboy for example.
Its the robots head that makes him so special. big eyes and a very unusual shape. Conehead robot was made only for the Japanese Market and maybe that is the reason why this is a very hard to find robot.
This robot was found in Japan years and years ago and was kept in a high end collection ever since…. The condition of this robot is very good to excellent. The robot is in played with condition with normal play wear as you can expect from a robot of this age. Tinmade robot with a clockwork mechanism. The robot is working fine and still some sparks are showing up when you take a good look :). The top of the cone and the ears are most likely replacements.
Overall a very nice example of this extremely hard to find robot in ANY condition. !…
CFP: Contact me For Price at boogo.nl@gmail.com