Project omschrijving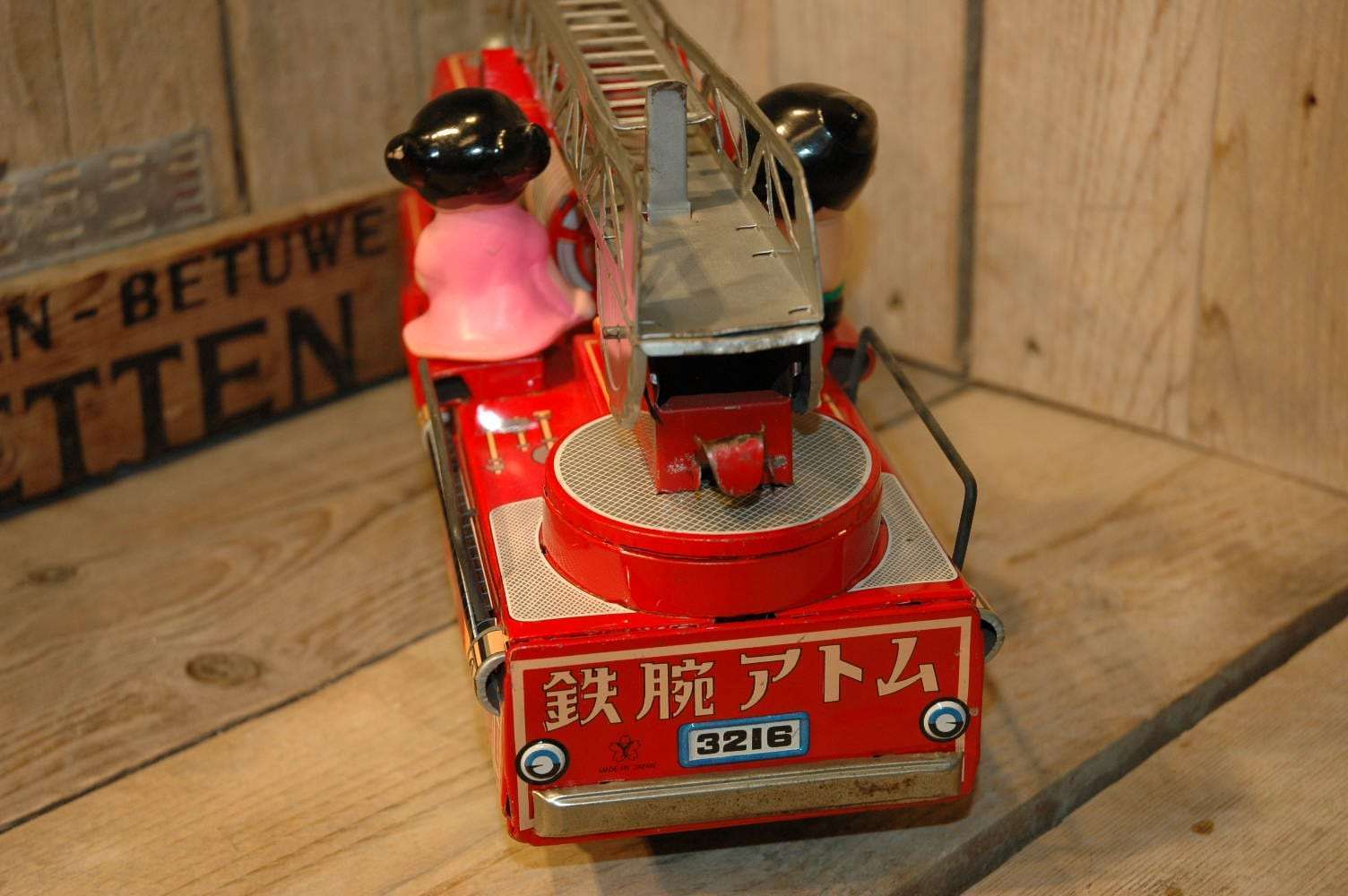 Yonezawa – Atom Boy Fire Department Truck
I had seen this toy on a picture about 3 years ago and I hunted down the toy since then….Atom Boy Fire Department Truck made by Yonezawa in Japan in the year… I have really no idea but my best guess is that the toy was made in the mid sixties.
This friction powered Fire Car comes with a lot of features: Astro boy, Astro girl, ringing bell, A ladder, and a rabbit 🙂 I have no idea yet what the rabbit is doing there but its original for sure so it must have been popular as well in a series those days along with astro boy and his girl.
I found the toy in Japan where it was stored away along with a lot of other rare astro boy toys like a jeep, a rocket, a car and many many more. Since day one, this truck got my attention and now it's finally on my shelves and yes.. its awesome !
I did some research but I could not find any other information about this toy because it was never in auction or on the open market before.
The condition of this tin made car ( figures are plastic ) is excellent, complete, all original and fully working. Besides some light playwear, there is not much to mention, other than its ultra rare and scarce toy in any condition. Never saw the box for this toy by the way..
Extremely Rare and Scarce space toy, made in Japan by Yonezawa. Atom Boy Fire Department Truck ….wow ! 😉
CFP:  Contact me For Price    at    boogo.nl@gmail.com