Project omschrijving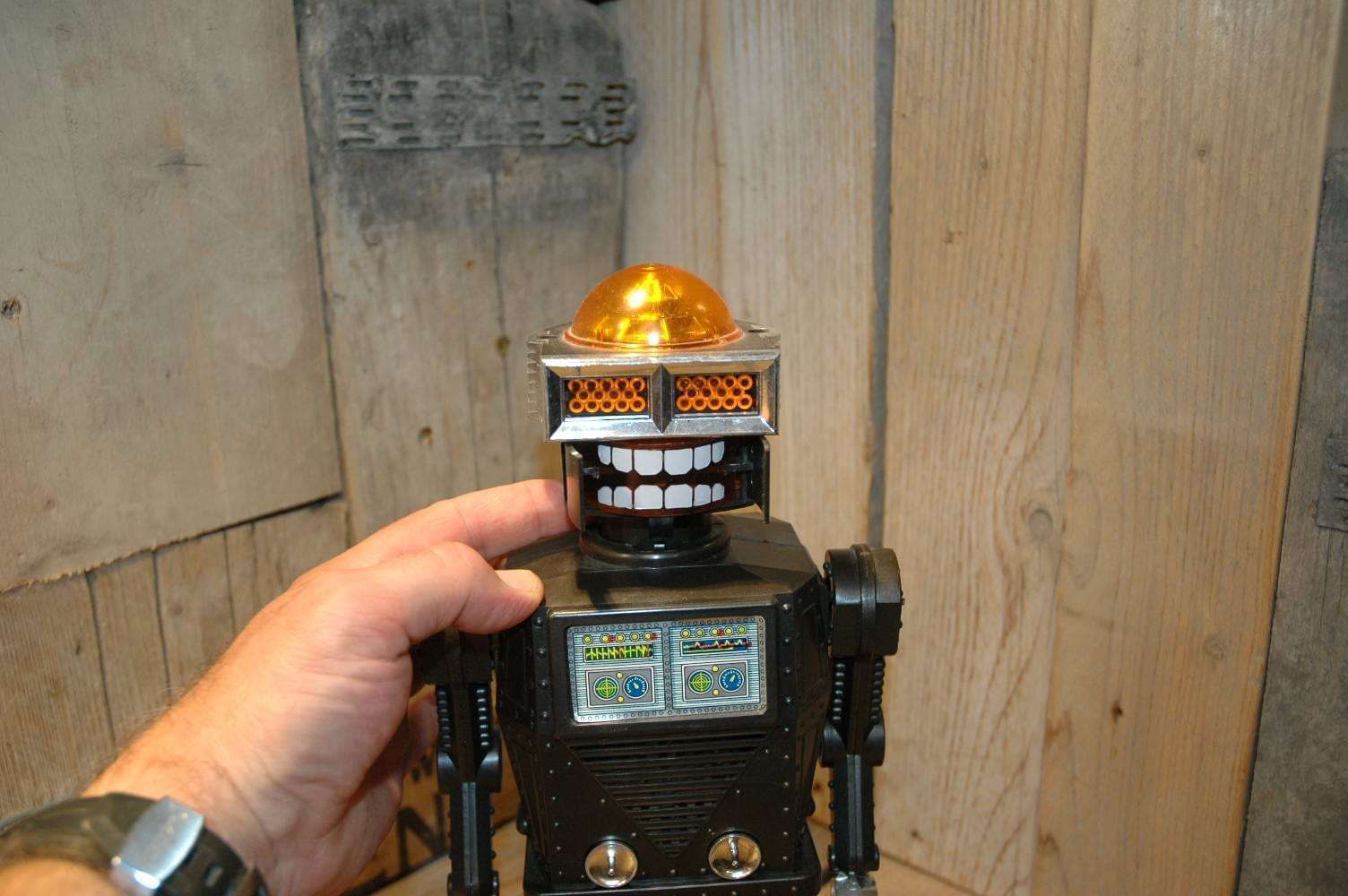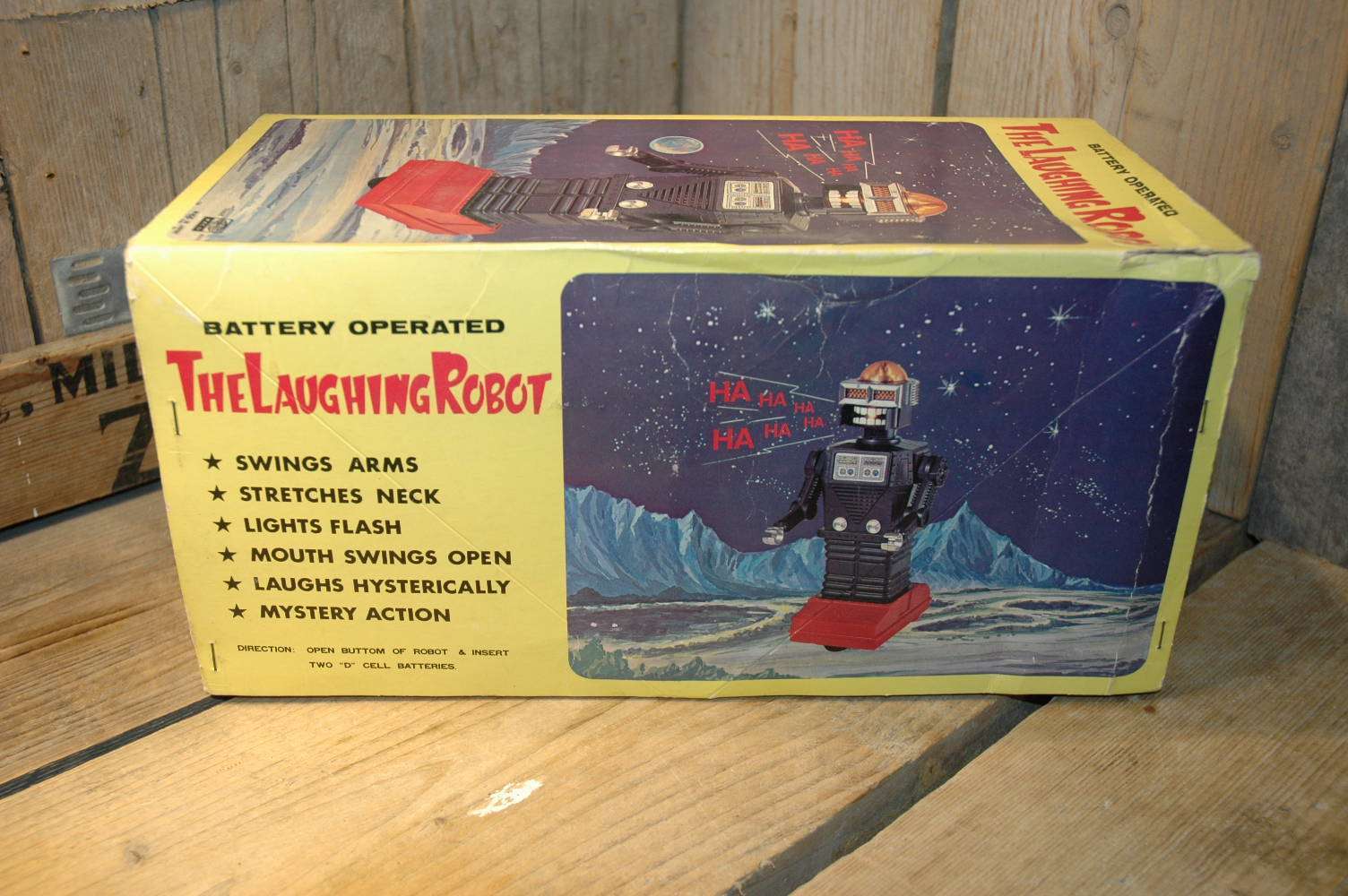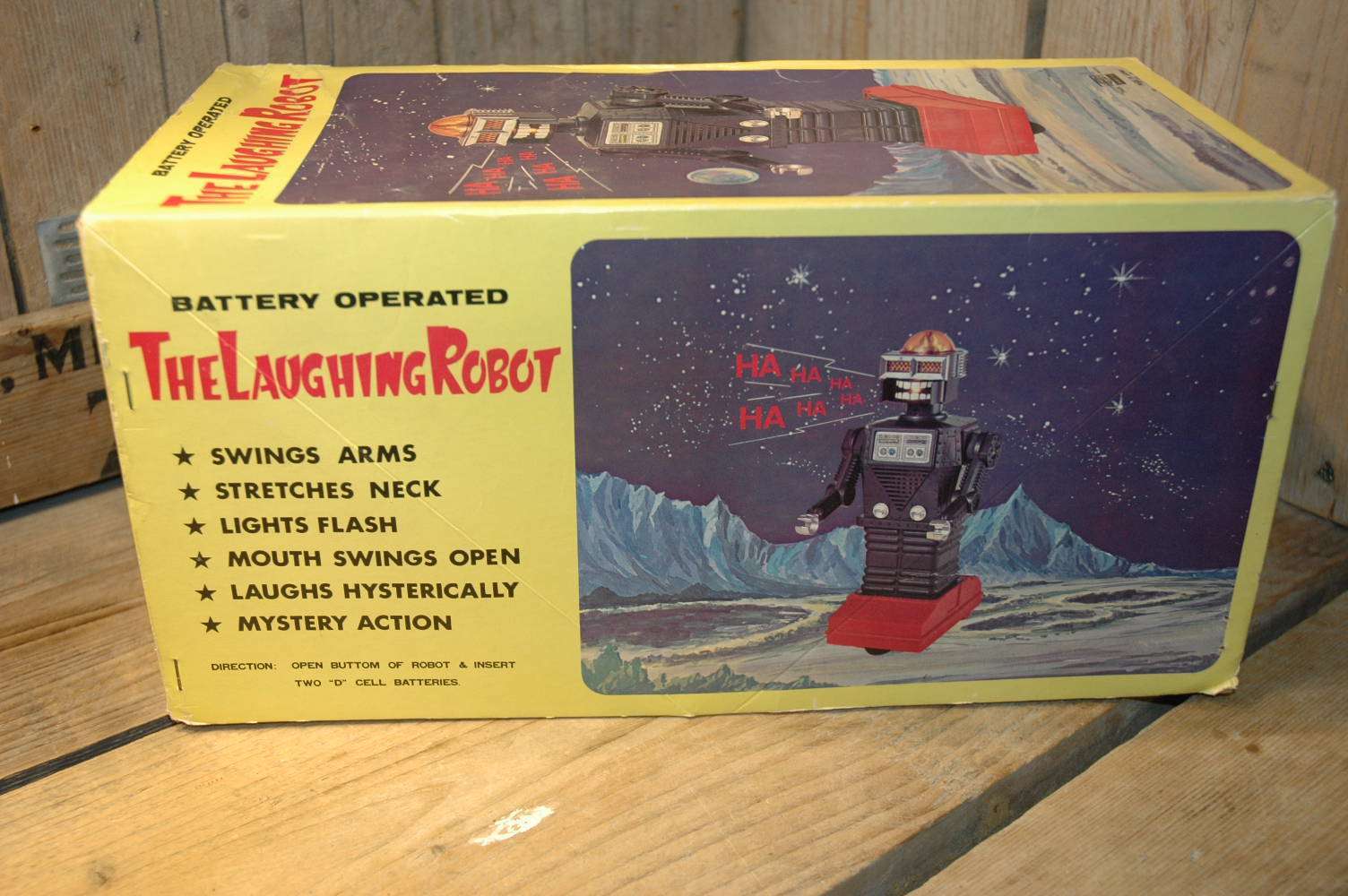 Waco / Straco – Laughing Robot.
Well, the problem with these robot is always the same.. the don`t work properly and finding a good working one is difficult.  The reason for this is that in fact, the robot is running on 2 D-cell batteries but the mechanism needs 3 of those power cells.
I believe there is a later variation of this robot that uses an extra D-Cell to power the talking mechanism. I have never seen it in real, never owned it but i know it exists.
Waco`s Laughing Robot is was made in the late sixties in Japan by Waco and comes with 2 different box variations, a cool one and an ugly one 🙂
also the box is hard to find in good condition, mostly comes damaged with the robot… i had ONE boxed example some years ago, never was able to find a working robot with a nice box afterwards.
The robot is also known as Hysterical Robot or Happy Harry.  if you look for this on my website you will find the NICE box ( japanese rare box ) for this robot.
Back to the robot now… I found this beauty in belgium in june 2017 where it was part of a very nice robot and space toy collection. Unfortunately the owner had to sell some of this toys and this robot was part of that small collection.
The robot is made out of plastic,  battery operated with mystery bump and go action, laughing action, light in the head, opening mouth, rising head and moving shoulders when the robot is in laughing action. Really a fantastic robot to see ( and hear ) in action but i can imagine it scared the hell out of the kids… 🙂
This example is in near mint, complete, all original AND working condition. The robot had no cracks or damaged parts.
The robot works fine and strong and runs through all the actions perfectly. Comes complete with original box in excellent to near mint condition as well.
CFP:  Contact me For Price     at      boogo.nl@gmail.com