Project omschrijving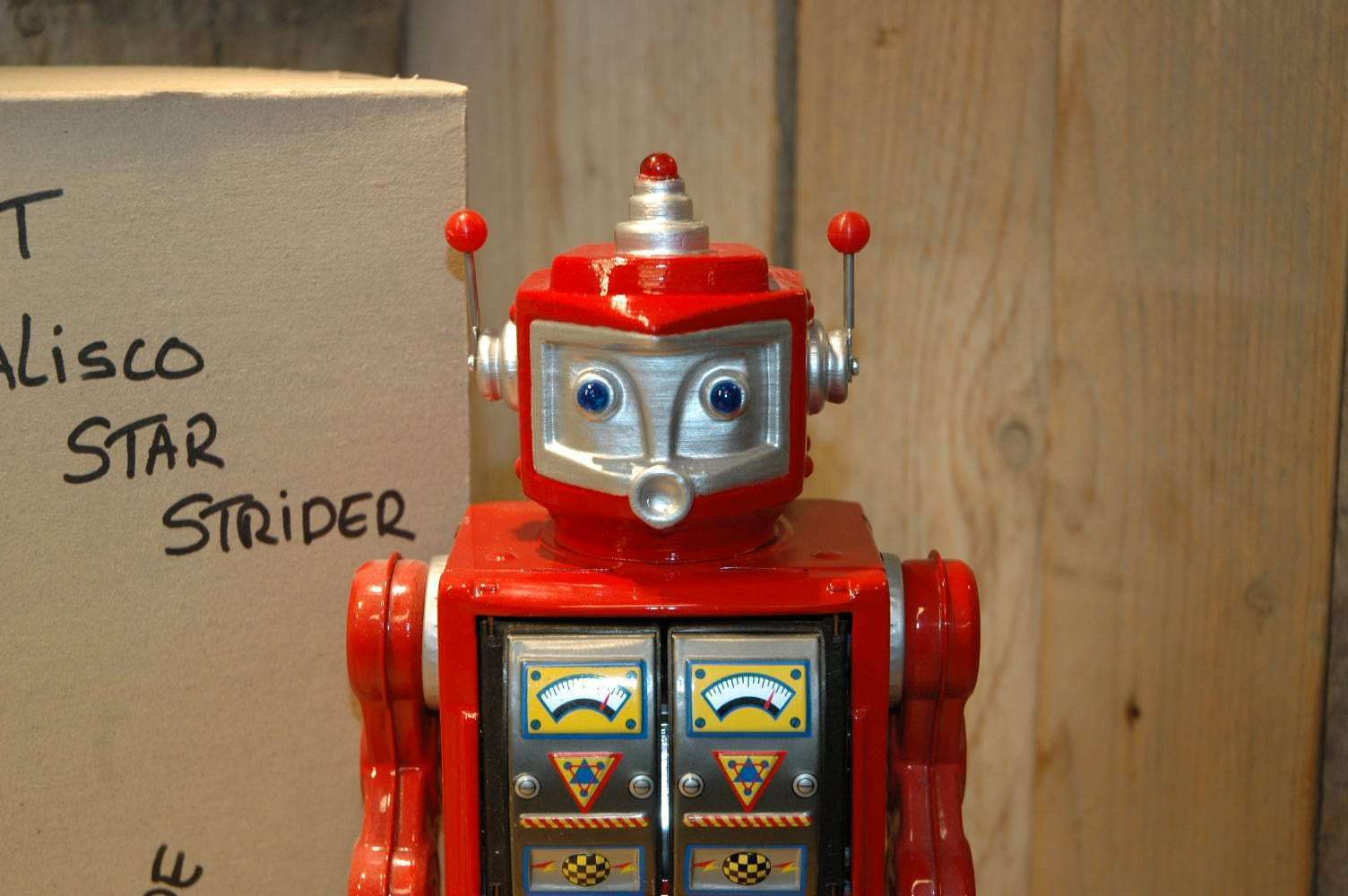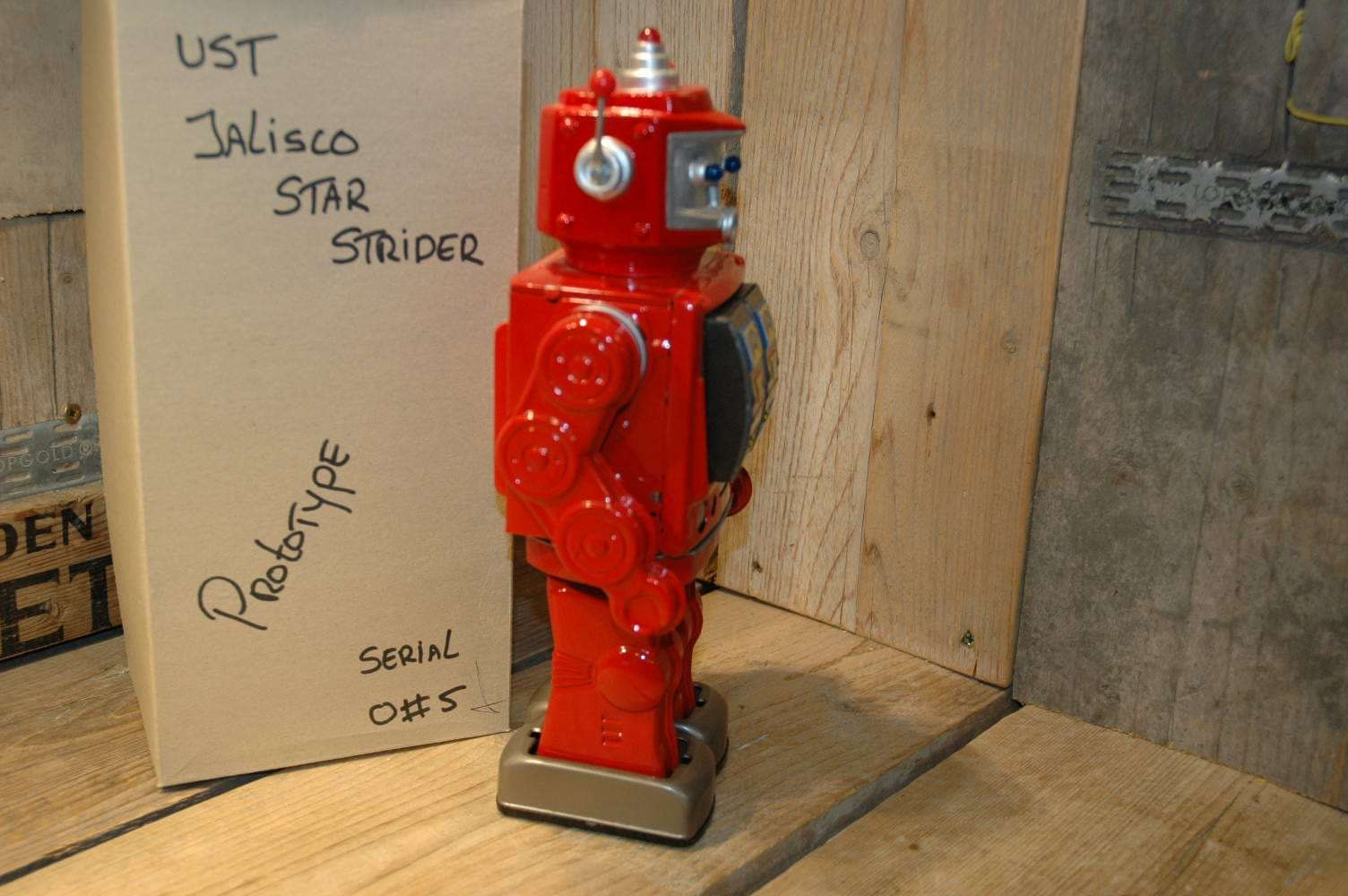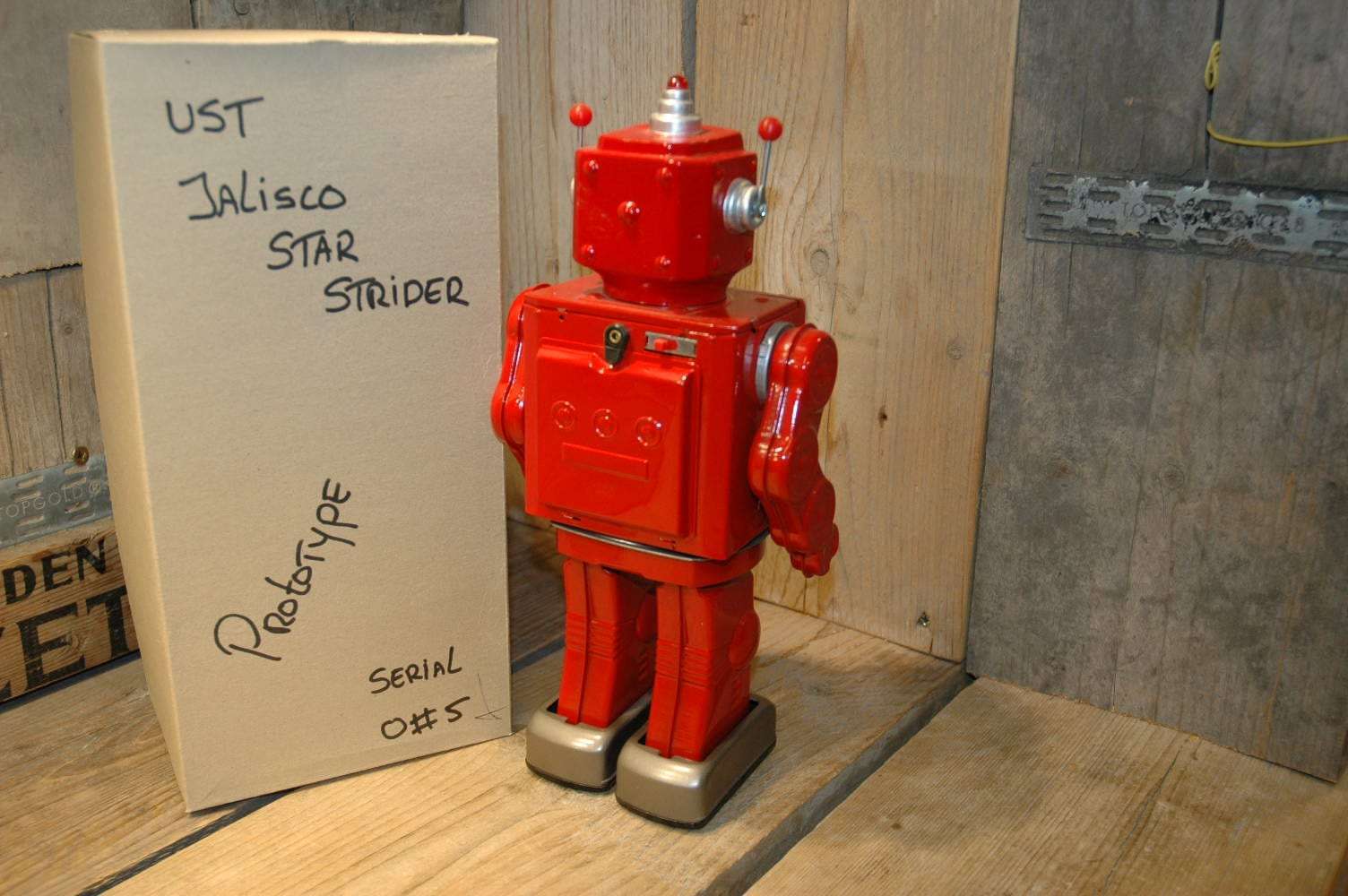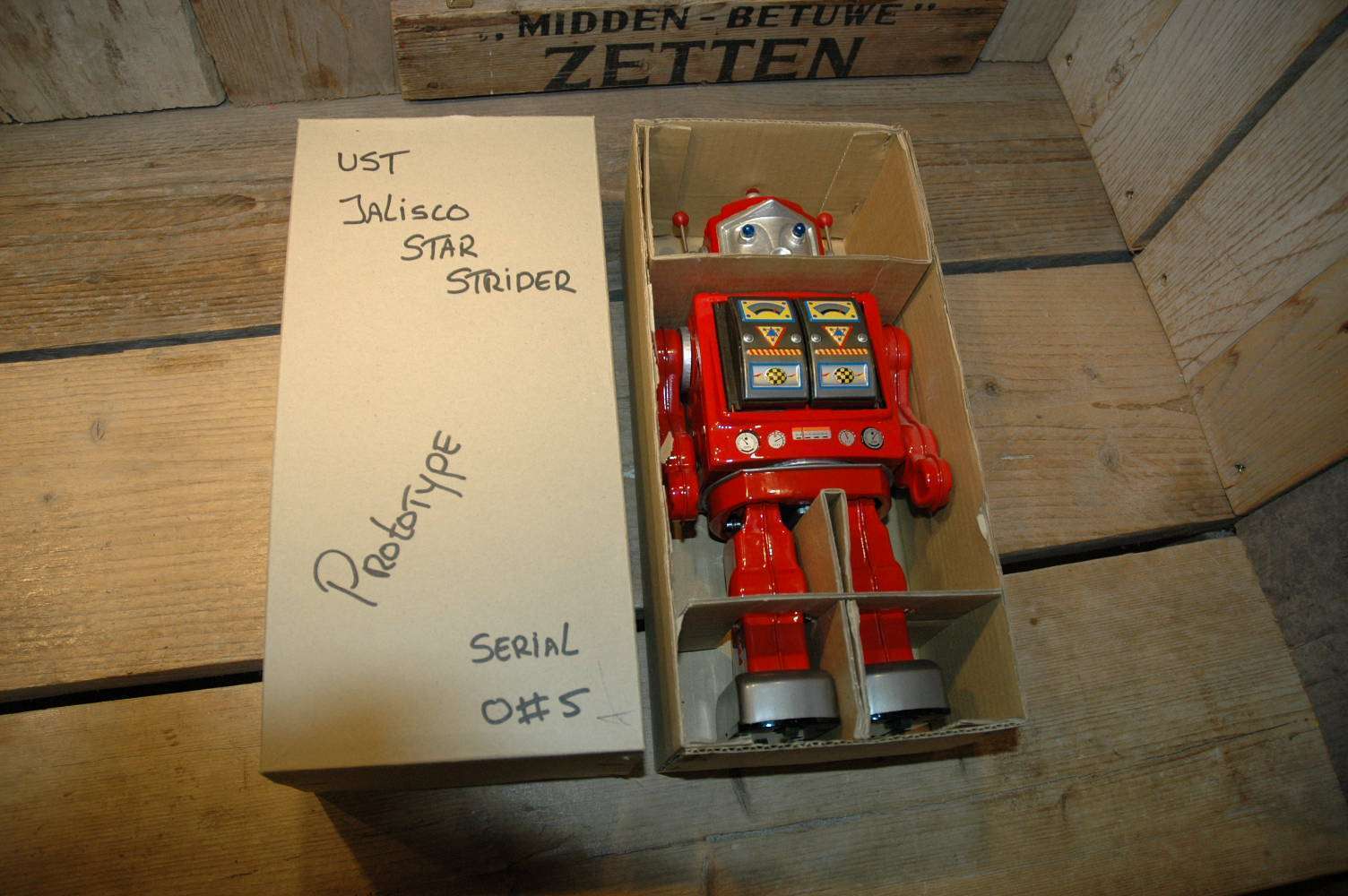 VST – Jalisco Star Strider.
Banco industrial de jalisco Italy. This is what the original sticker tells us when looking at a robot saving bank Martijn found some weeks ago.
After doing some research i came back pretty empty handed. Banco Industrial de Jalisco shows up on the internet but there seems to be a link to mexico.
I can not place the combination because the savingsbank clearly says: Italy. Maybe the bank was founded in Mexico and had branches later in europe.. italy.. no idea to be honnest.
So it still does answer the question where the bank was made.. italy or mexico.. maybe somebody can shine his light on that.
Now saving banks are not my first choice in collecting robots and spacetoys but i had to admit, besides the "normal" body of the savingsbank, the head is a special one and looks great.
When Martijn brought the robot over, there was not much else for me to do than making a high resolution scan of the Jalisco savingsbank robots head and start to think about how to bring a "savingsbank robot" to life.
I decided the head would be a good fit for a star strider so I scaled it down a bit to the proper size and made a 3D print of the head.
I airbrushed the head in red with grey in the facesection, mounted the antennas for the ears from the robots head and installed 3 lightbulbs that light up flickering with the light of the internal gun of the robot.
Only thing I have to finish is a hole to put in the coins 🙂 but I`ll bet you can do that yourself if you want it to be a savingsbank again 🙂 The robot will shoot at you then when you dont insert enough money 🙂
The robot is complete and in full operational condition. The main body of the robot is new and unplayed with. The head is a high resolution 3D Print of the Jalisco Savingsbank. The head has been grounded, airbrushed and handpainted. there is a lightbulb installed in top of the head and also the 2 blue eyes are both tiny original old lightbulbs. The lights fire up with the robots action.
Runs on 2 D-Cell Batteries.
An exclusive and one of a kind robot of which not a second one excists at this very moment. I will make a maximum of 5 Jalisco Star Striders
This example is number 1 out of 5
I will only make the robot on demand.
CFP:  Contact me For Price         at         boogo.nl@gmail.com