Project omschrijving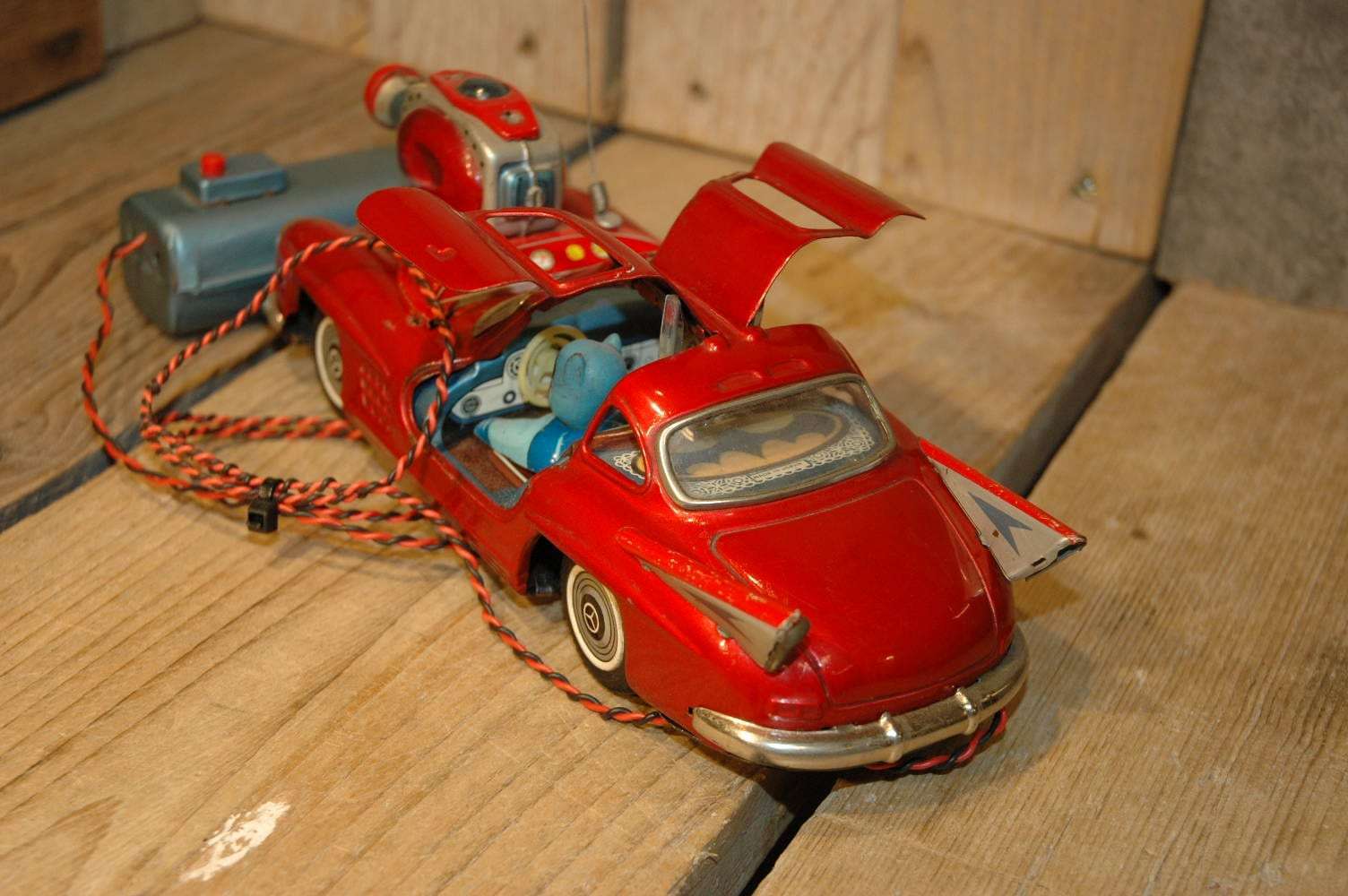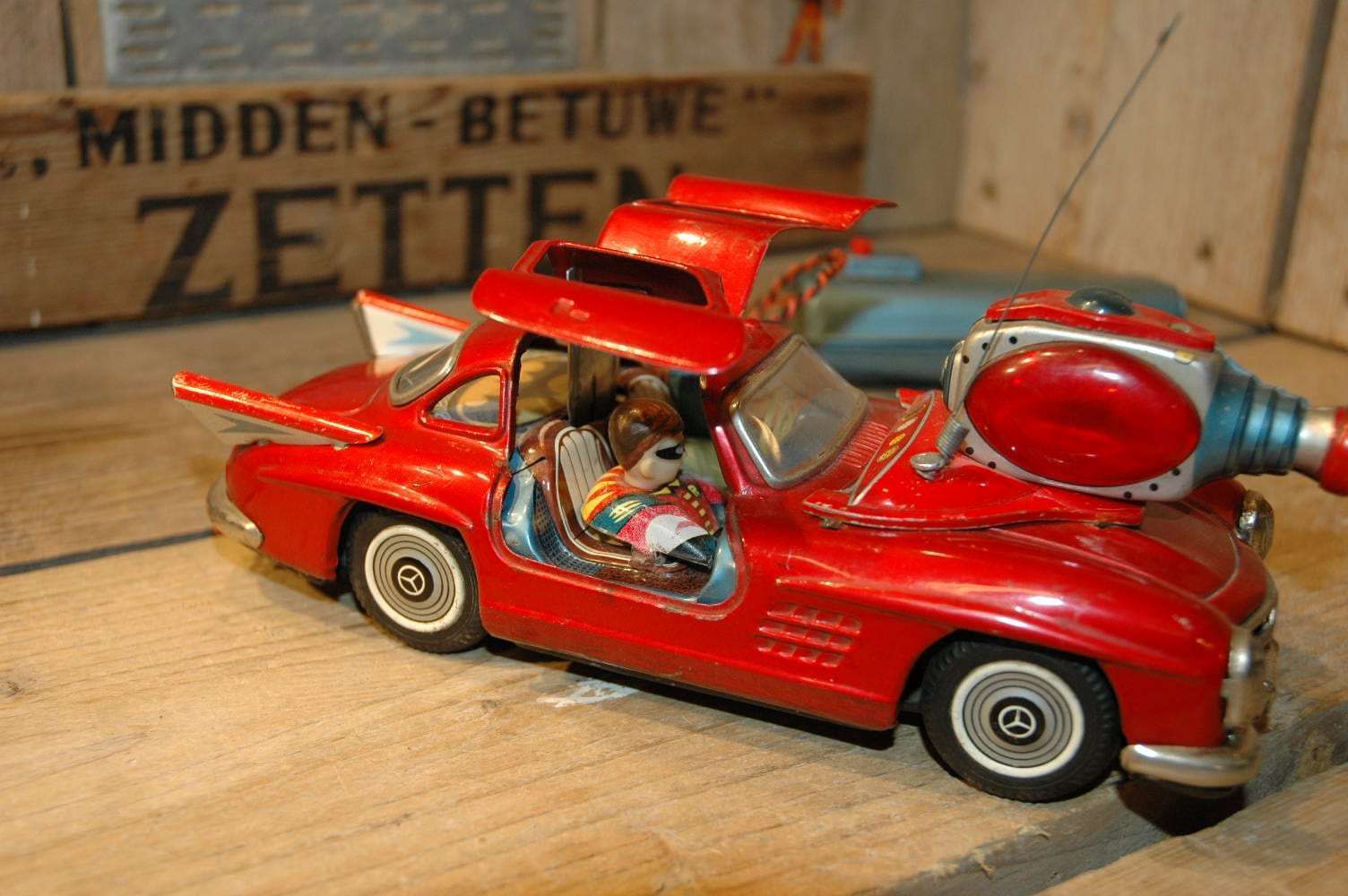 VST – Batcedes
Batcedes. the mercedes of batman and robin was one of my first projects i made some years ago. combining batman and robin into a gullwing mercedes with a blaster cannon on the hood, powered by a remote control to let the cannon fire, drive the wheels and open the doors for batman and robin.
I created this project for a friend of mine in Sweden. Every time he showed me the car to talk about the total crazyness of this project.  The parts used on this batcedes are all rare and very scarce and it took me about 4 years to find the parts again to create a second one…
I finished it last week and here it is again… in its full glory… Batcedes number 2 🙂
The parts used on this project are all original tin japanese parts, the car, the gun and batman and robin, all original parts combined into a crazy car.
The toy is battery operated and is powered by a remote control that takes 2 D-cell batteries.  In action the car rolls forward with batman sound, the doors open and close from time to time and the flash inside the gun lights up.
an unique creation, second one i build and this will probably the last one because the parts are just impossible to find.   This batcedes is marked number 2 of 3 and will come with an official certificate.
CFP:  Contact me for Price      at     boogo.nl@gmail.com