Project omschrijving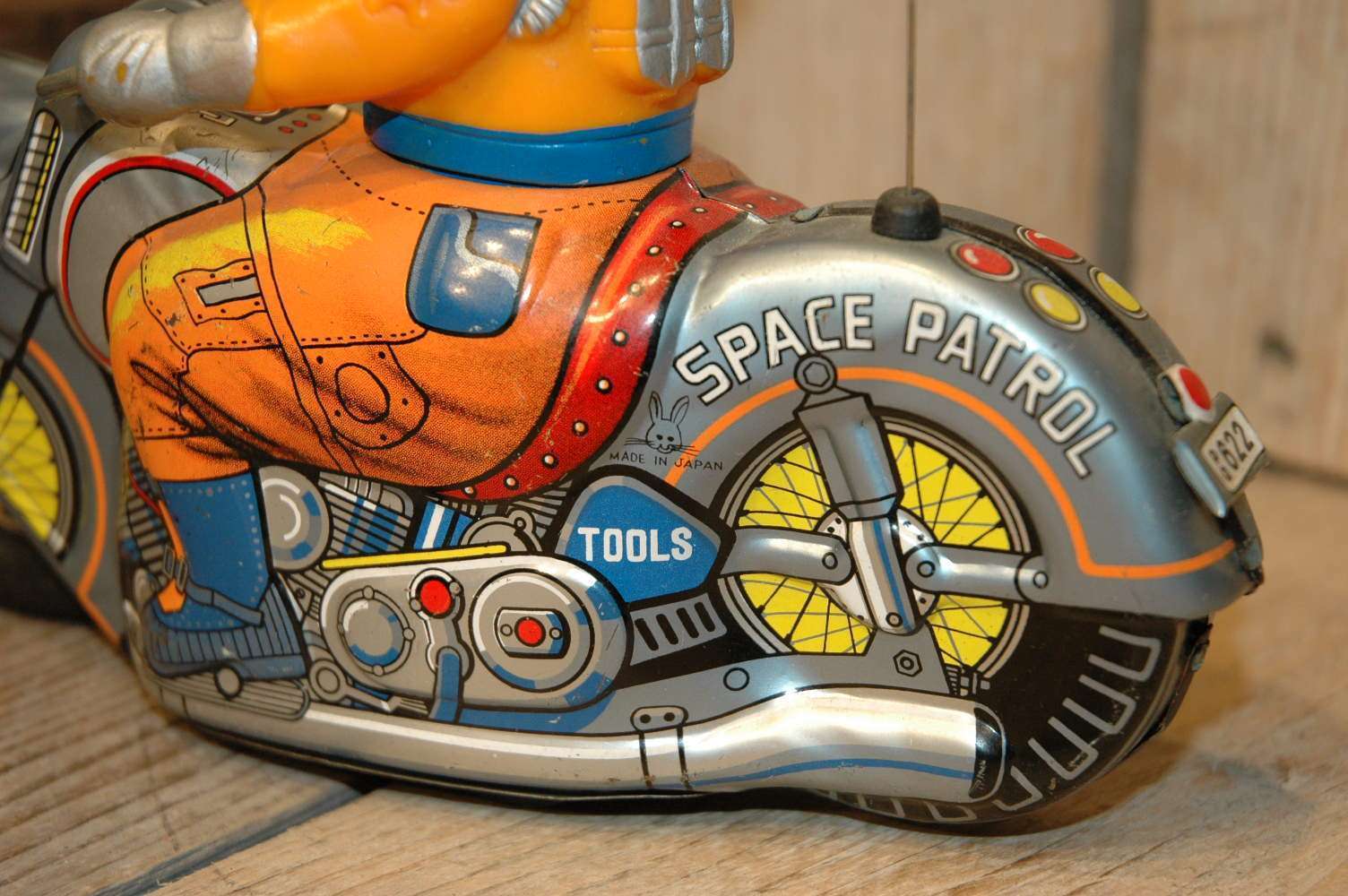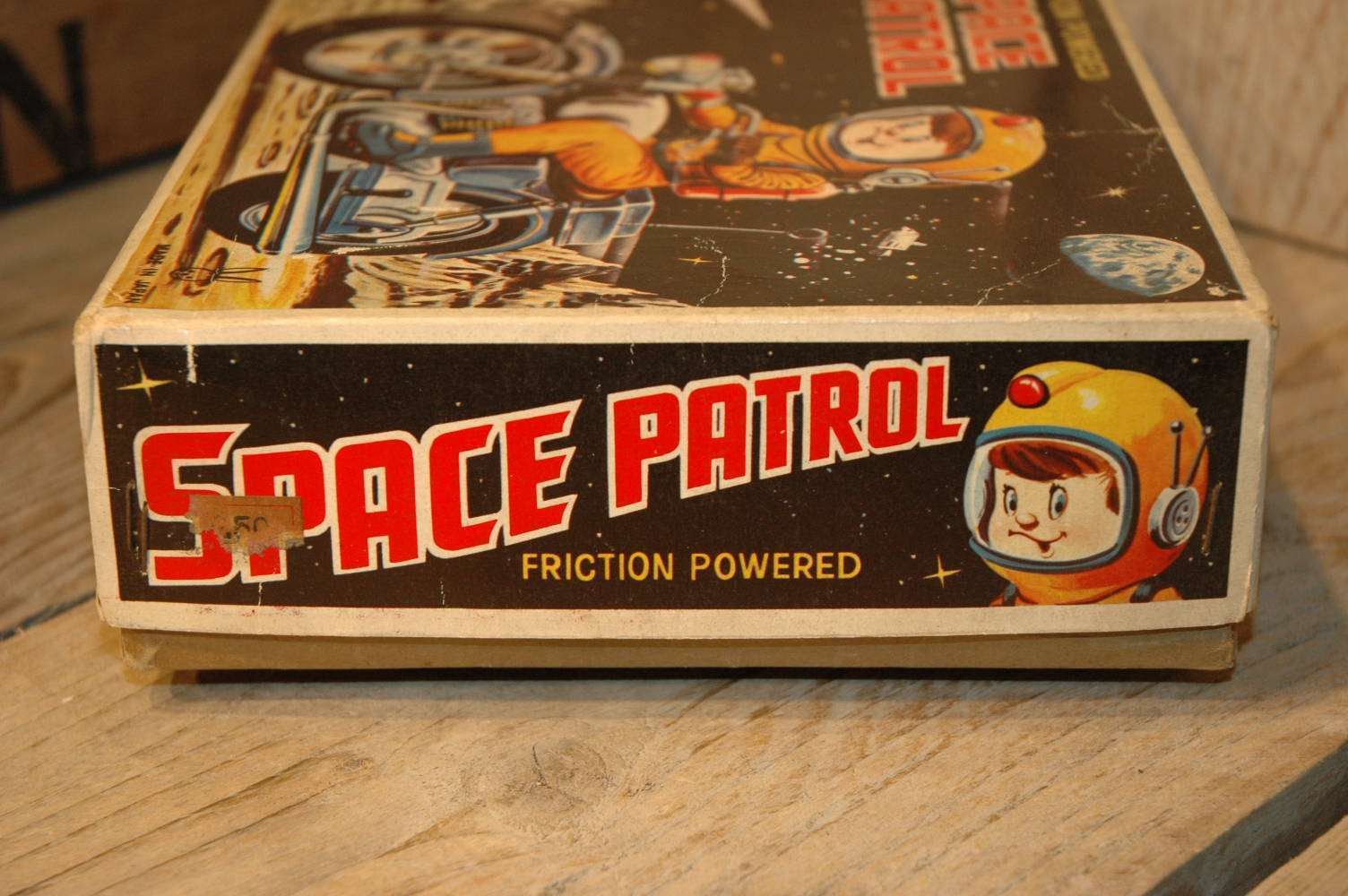 Usagiya – Space Patrol
The rabbit in the logo stands for USAGIYA 🙂 a small manufacturer in Japan in the sixties. The rabbit was their trademark.
Usagiya did not make so many space related toys but among the few they made, there are some really cool ones with a common name: Space Patrol.  This space motorcycle is driven by a boy astronaut with a very friendly face so I think this motorcycle was only used on friendly planets in outer space 🙂
I found this toy recently in Italy / Pisa ( Yes the city with the famous Tower 🙂 I came into contact with an owner of an old italian toyshop who had a couple of boxes with tin toys. Besides some planes, cycles and cars there was this rare and scarce Space Patrol.
Made in Japan in the early sixties. Beautifully lithographed Tin with a plastic astronaut. Complete, ALL original and with original box. No flaws to mention. You will have a hard job to ever upgrade this example.
The condition is near mint and the toy shows minor wear. Perfectly working. The box is original and shows some storage wear and some slight discoloring on one of the side panels. Scarce Space toy, hard to find and does not show up too often in the open market in this condition.
CFP:  Contact me For Price    at    boogo.nl@gmail.com