Project omschrijving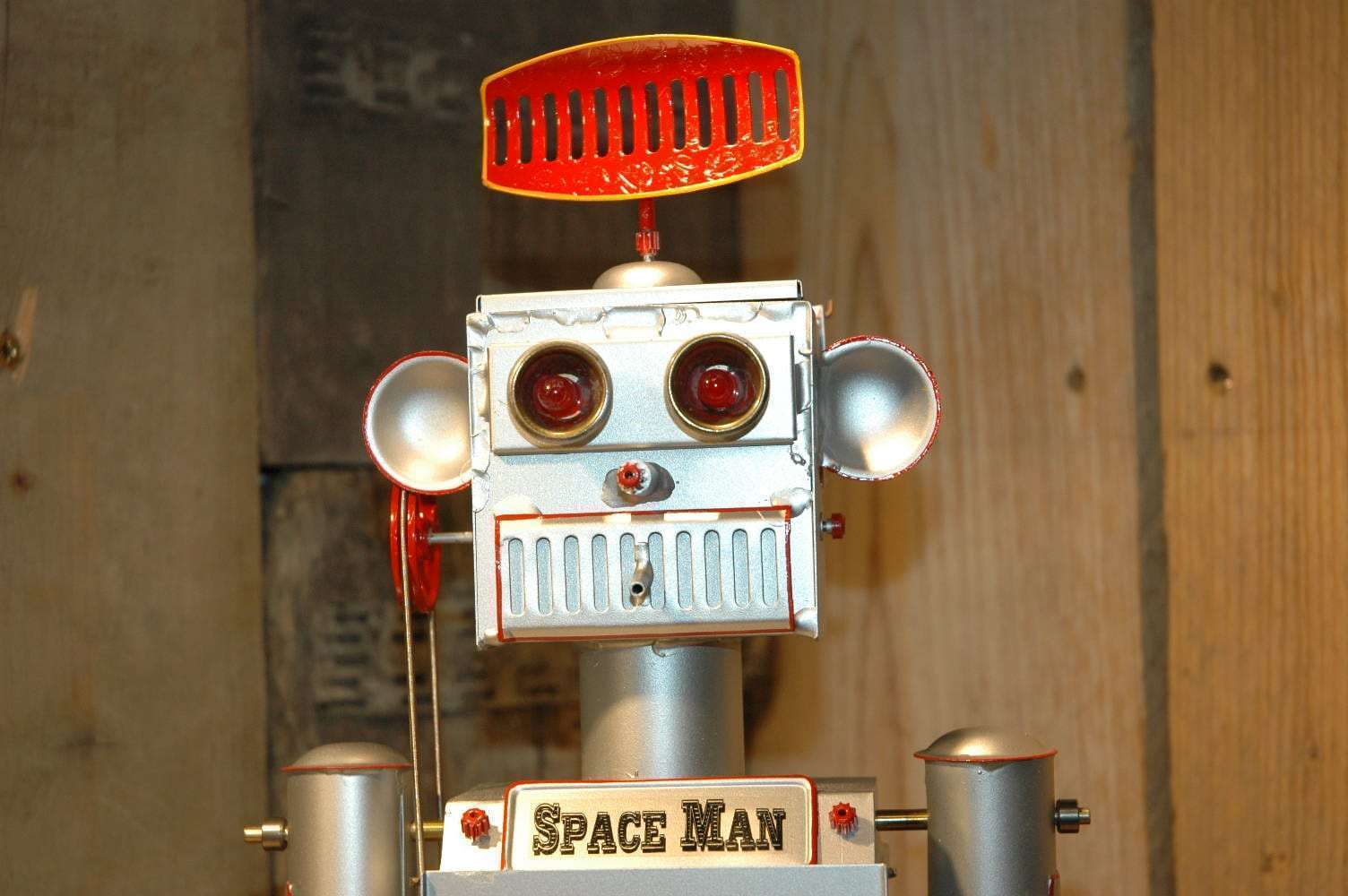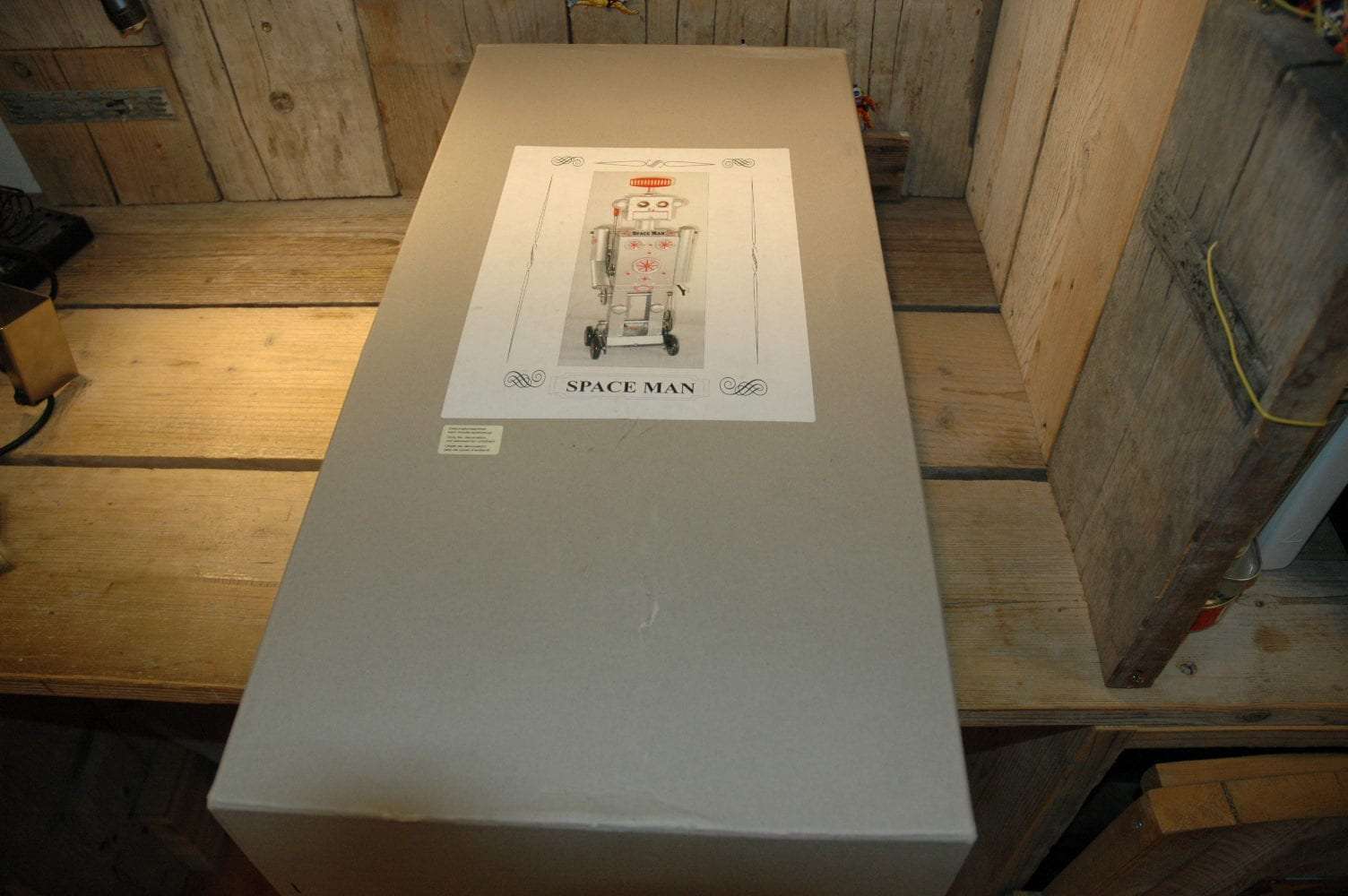 Tucher & Walther – Space Man Robot

As a kid my parents never allowed me to have a steam machine. I think that they simply found the fact that fire had to be used on a toy was to dangerous….
I think for that reason the steam robots have my special attention now… I have one in my collection from Strenco, the dampfroboter 2.
I recently ran into this one of which i did not even know it was ever made 🙂
This Space Man is made in a limited handmade run of only 100 pieces. Made in Germany in 2008. The robot is called SPACE MAN and is really impressive !
Its fully handmade out of tin parts and has a serious steam mechanism build inside that not only powers the robot but also makes the antenna spin.  The robot has 2 lighted eyes that are powered by an internal battery in top of the robots head.
I was really impressed when i had the robot in hand, a real piece of German craftmanship, the pictures tells the rest !
The robot is new and unplayed with and is serial number 27 of 100.
Never been used or fired up and comes complete with the original box and paperwork and all the tools you need to get it going.
Although 100 of these were made ( IF…they were really produced by 100 ) I never saw one before in my collection life… You will NOT be disappointed by the craftmanship, effort and time that is put into this project and you can be the very first one to fire up this Space Man as it was never been used before… Mint in original box, unplayed with…
Rare and scarce robot that i never saw before in the open market…
the robot measures a serious 56 cm in hight to the top of the antenna !
impressive Space Man !
CFP:  Contact me For Price     at     boogo.nl@gmail.com