Project omschrijving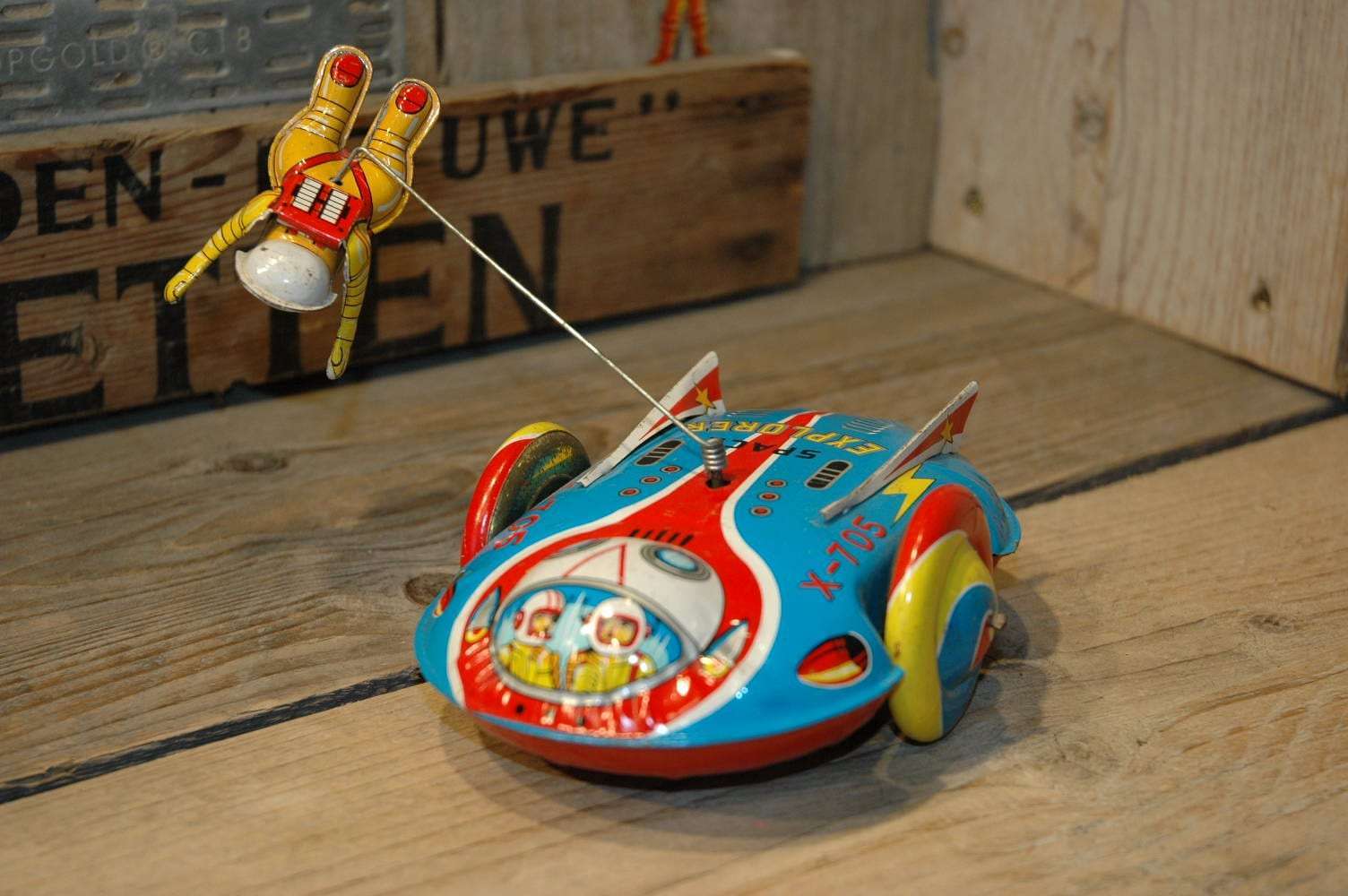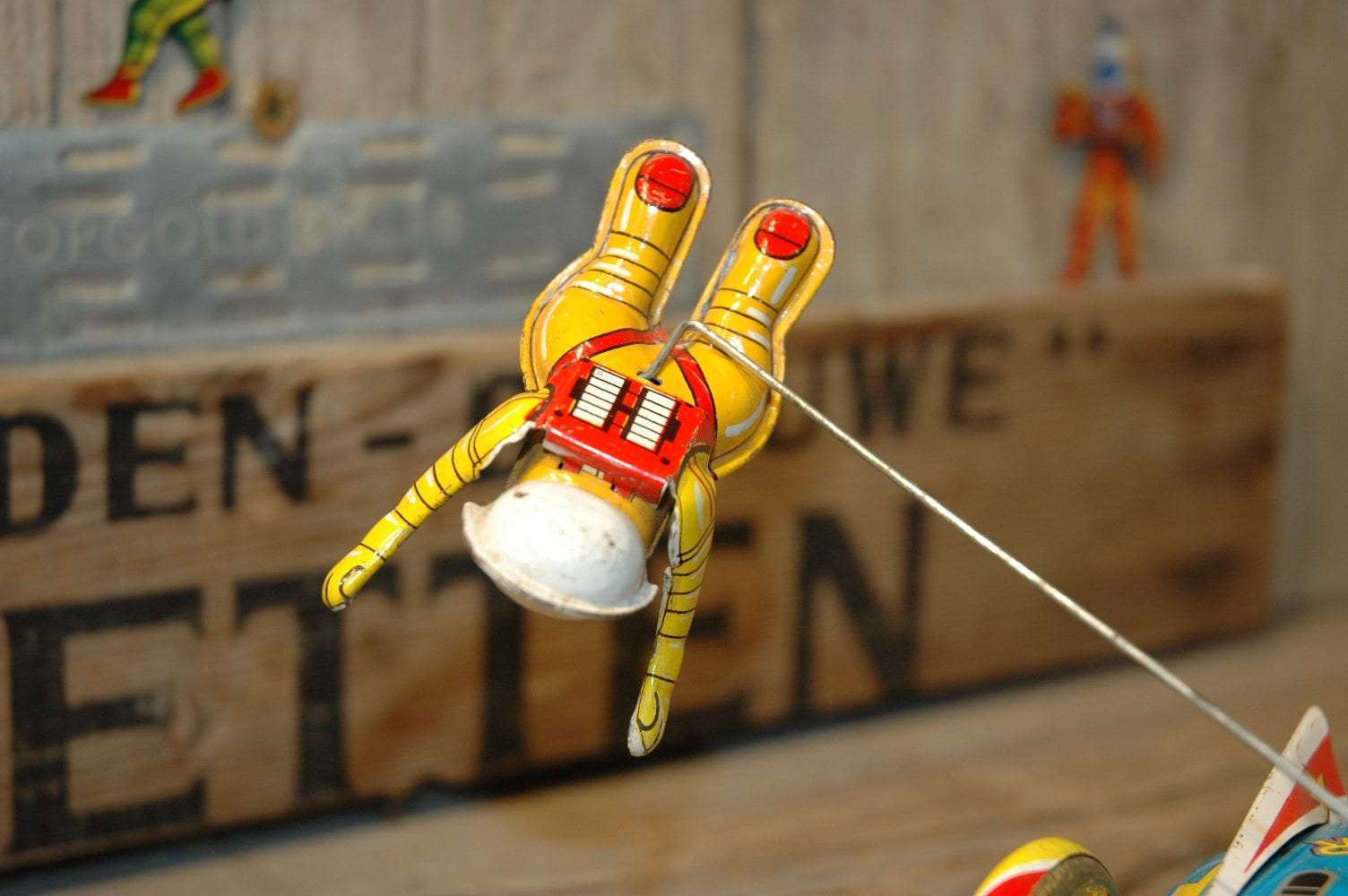 TPS – Space Explorer X-705
I picked up this fantastic saucer about 2 years ago in the UK, surprisingly. When I started collecting i started to collect only flying saucers so i still have a sudden weakness for them.
I never had this one in my collection and because I liked it, I bought it. Made by TPS in Japan, somewhere in the early sixties, probably because I am not sure about the exact year of production.  This wonderful lithographed flying saucer has a different shape, action and… it has wheels 🙂  ! 🙂  very uncommon for a flying saucer i would say 🙂
The toy is made out of tin only, with a friction mechanism and a flying astronaut that circles above the saucer. I immediately understood why this is a scarce toy, the astronaut is loose as well as the rod, losing them is not a big job for kids.
The condition of this example is excellent to near mint. Only very minor playwear, the toy really survived the years very well.
Only thing that is missing is the original box but… ok… i can live with that.
TPS – Space Explorer is one you simply never see in the open market. Very scarce toy and difficult to find complete in this condition.
CFP:   Contact me For Price       at       boogo.nl@gmail.com