Project omschrijving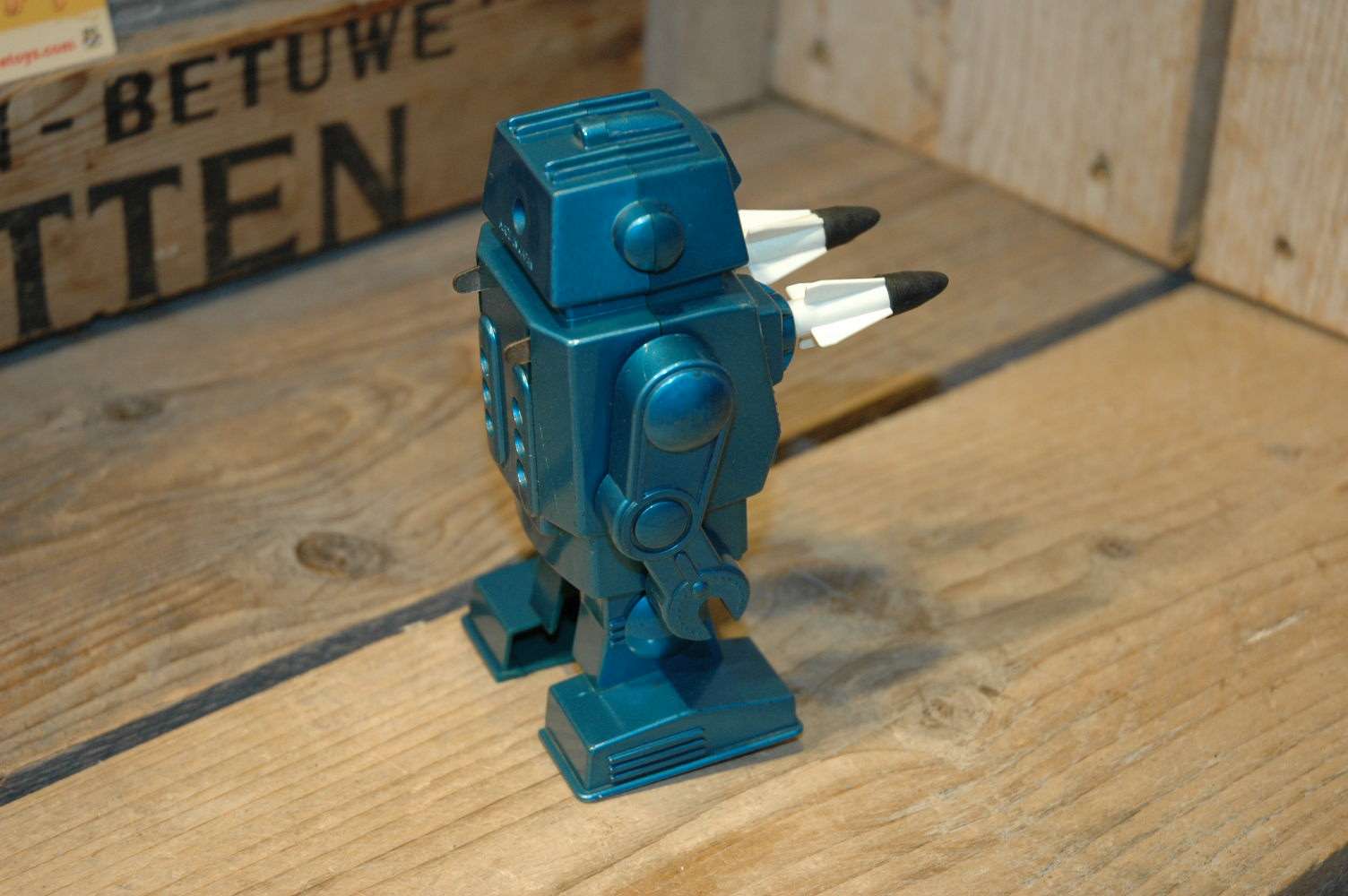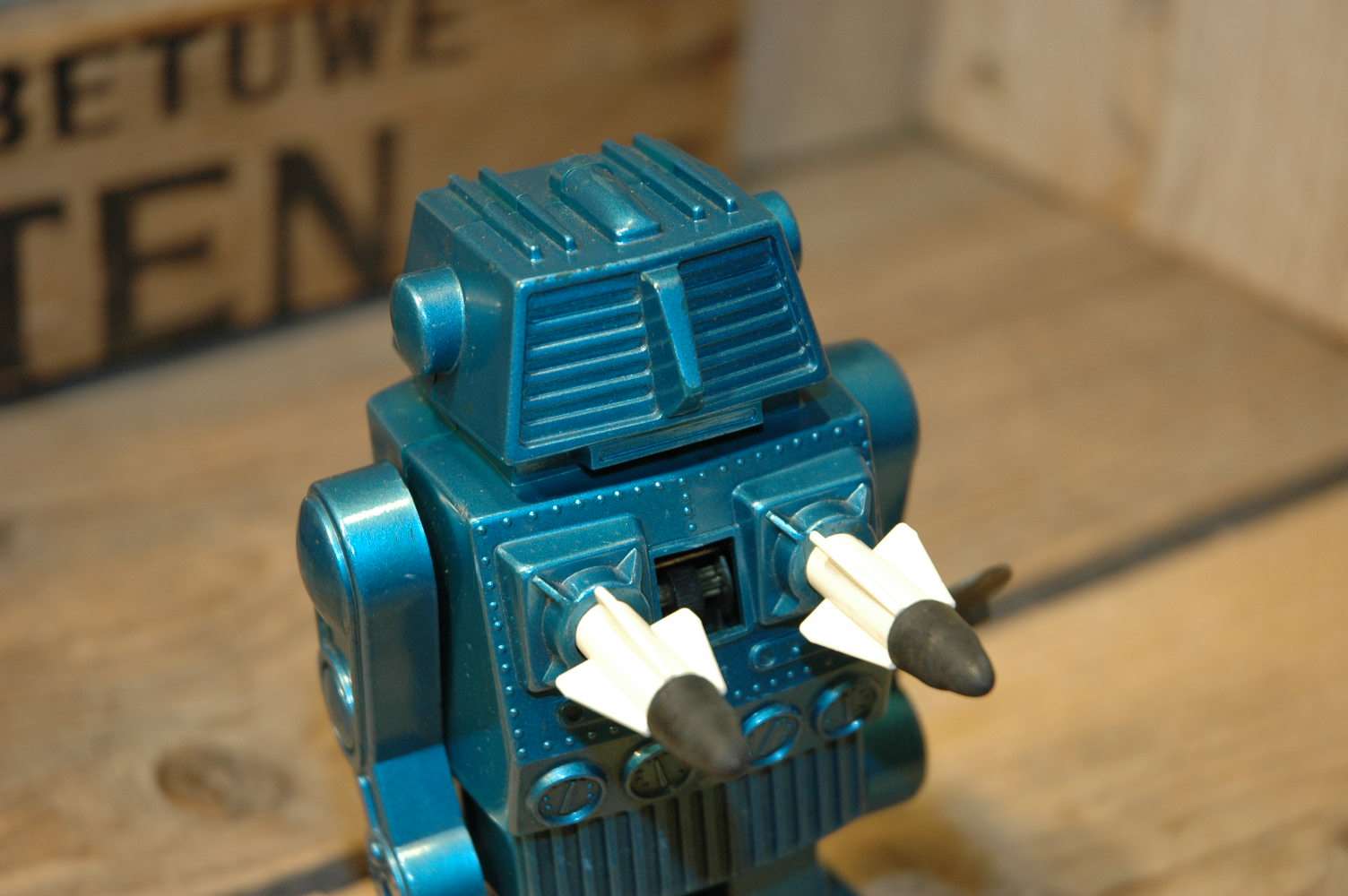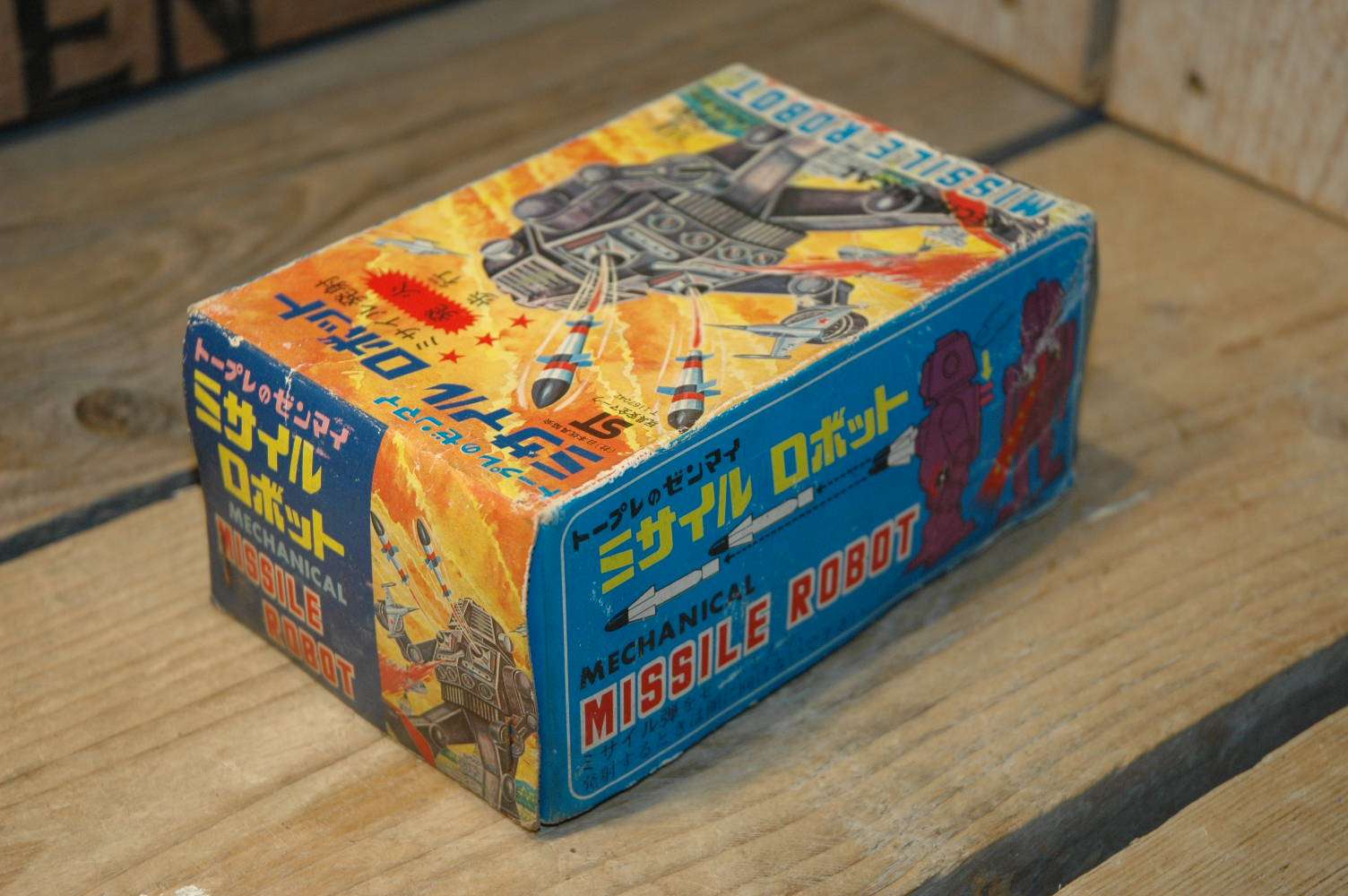 TPS – Missile Robot Blue Variation.
This is again a robot that was hidden in the Dutch Caves for years… found it recently ( how cool is it to find "new " robots again in your own workshop hahahah )
in the Caves when I was searching for something totally else 😉
Totally forgot about this one… had seen the box before several times but always thought a silver chrome example as in the box….
Made in Japan in the early seventies by TPS. clockwork powered with sparks and able to fire 2 rockets.
The robot is near mint, works perfectly and has 2 original rockets. no flaws to mention other then the sparks are not working anymore.
not in the common chrome but.. in BLUE !.. ultra rare and scarce robot. comes in original box in excellent condition.
Rare and scarce color variation !
CFP: Contact me For Price         at           boogo.nl@gmail.com