Project omschrijving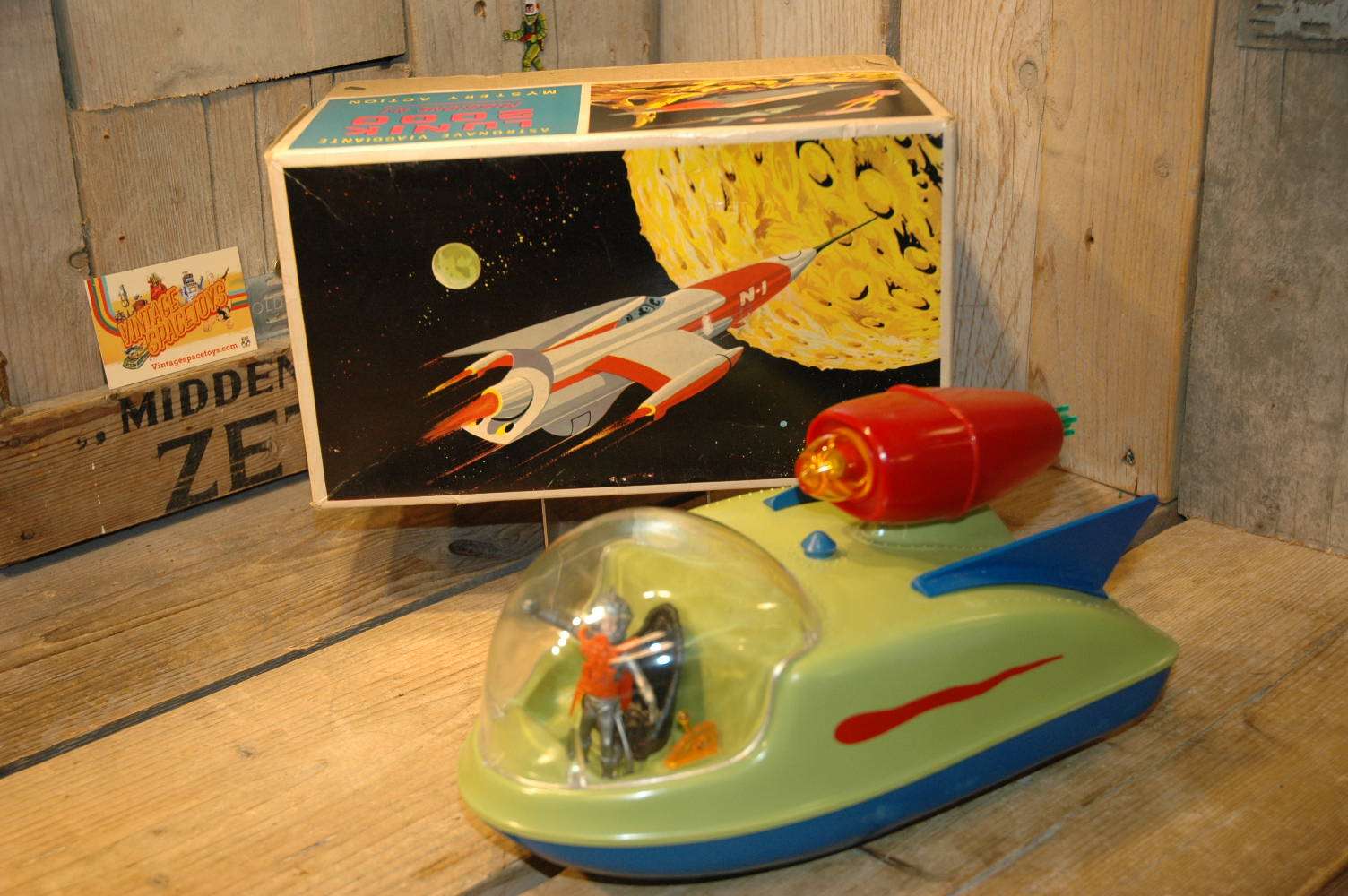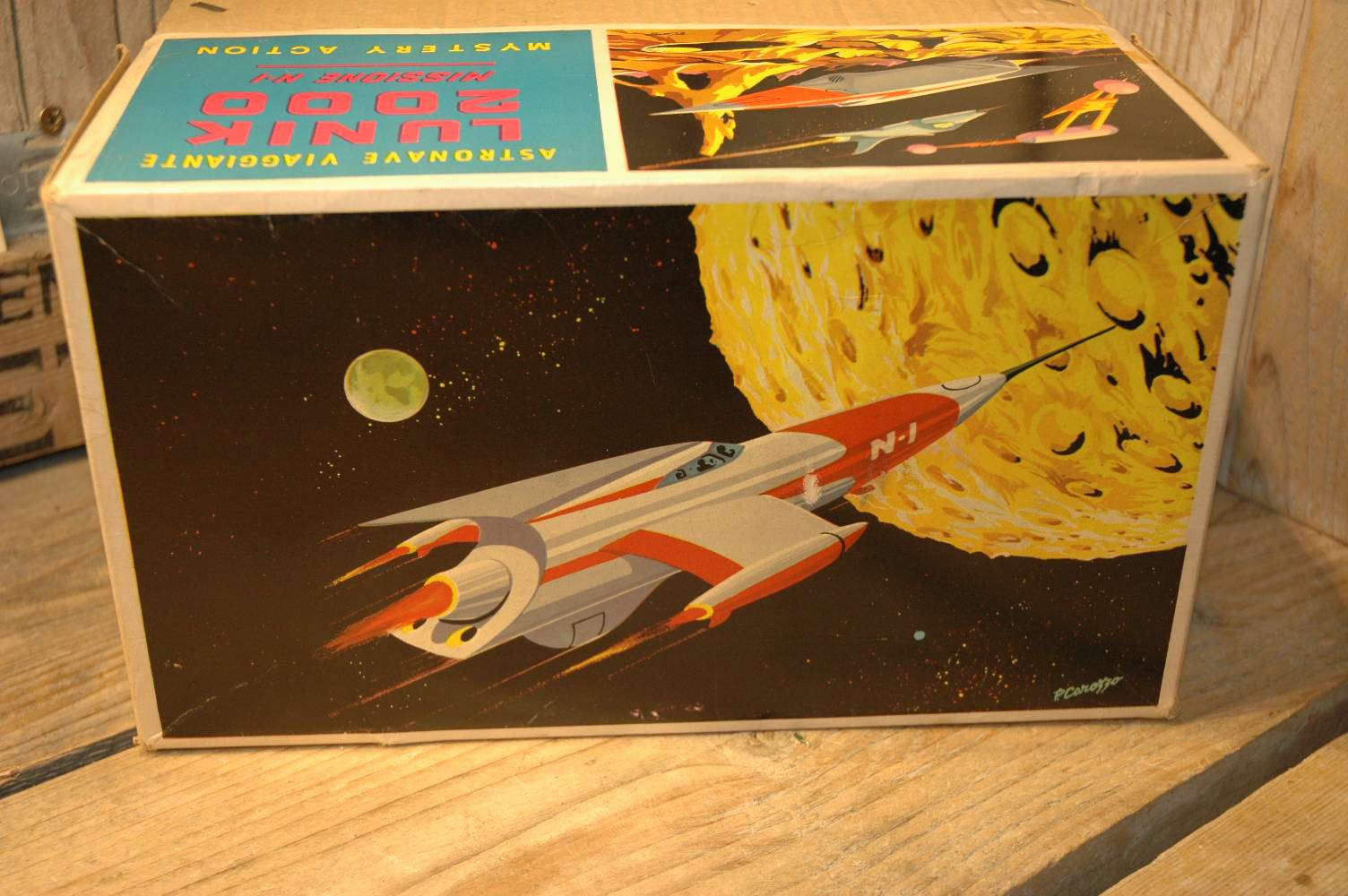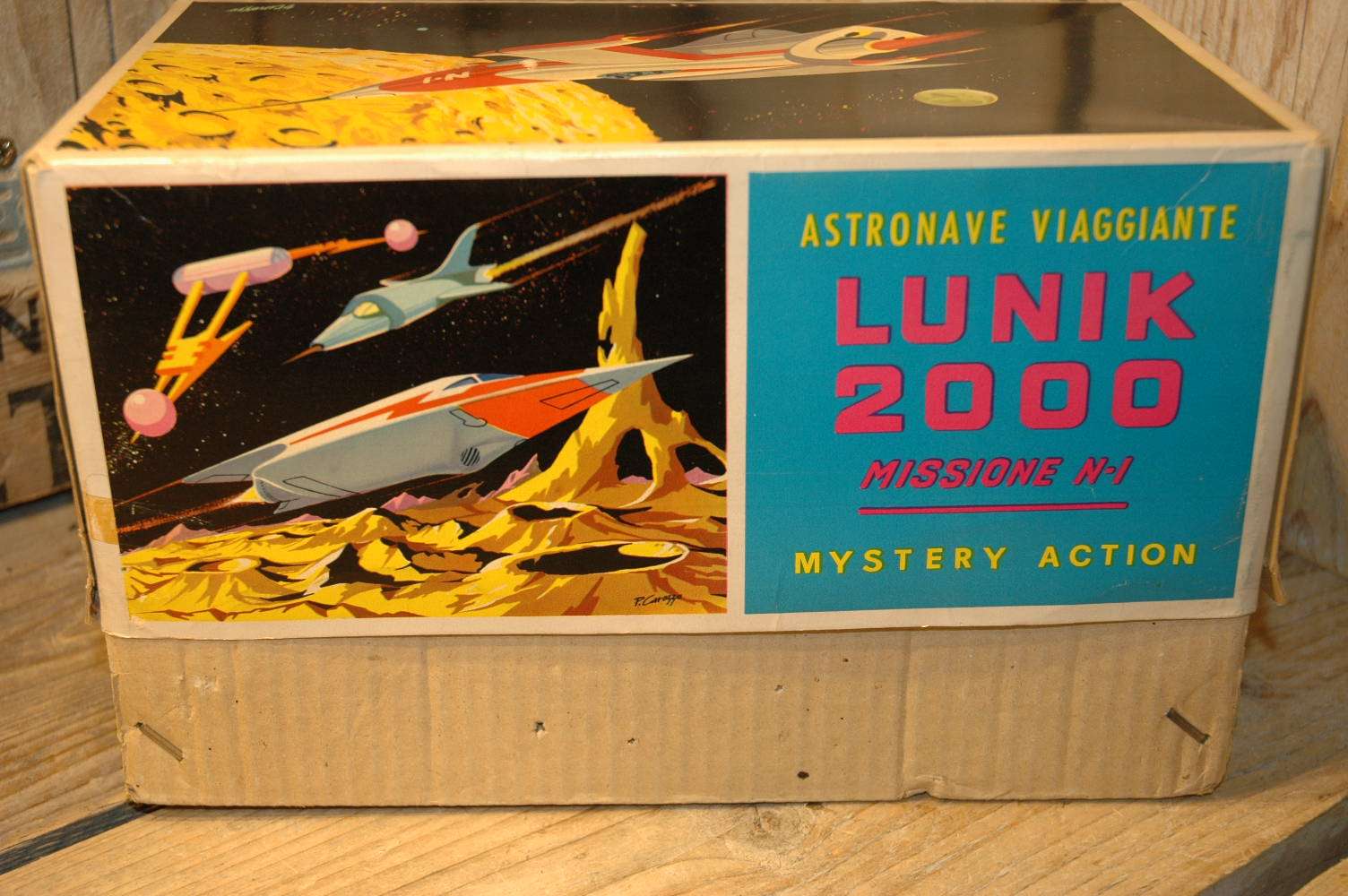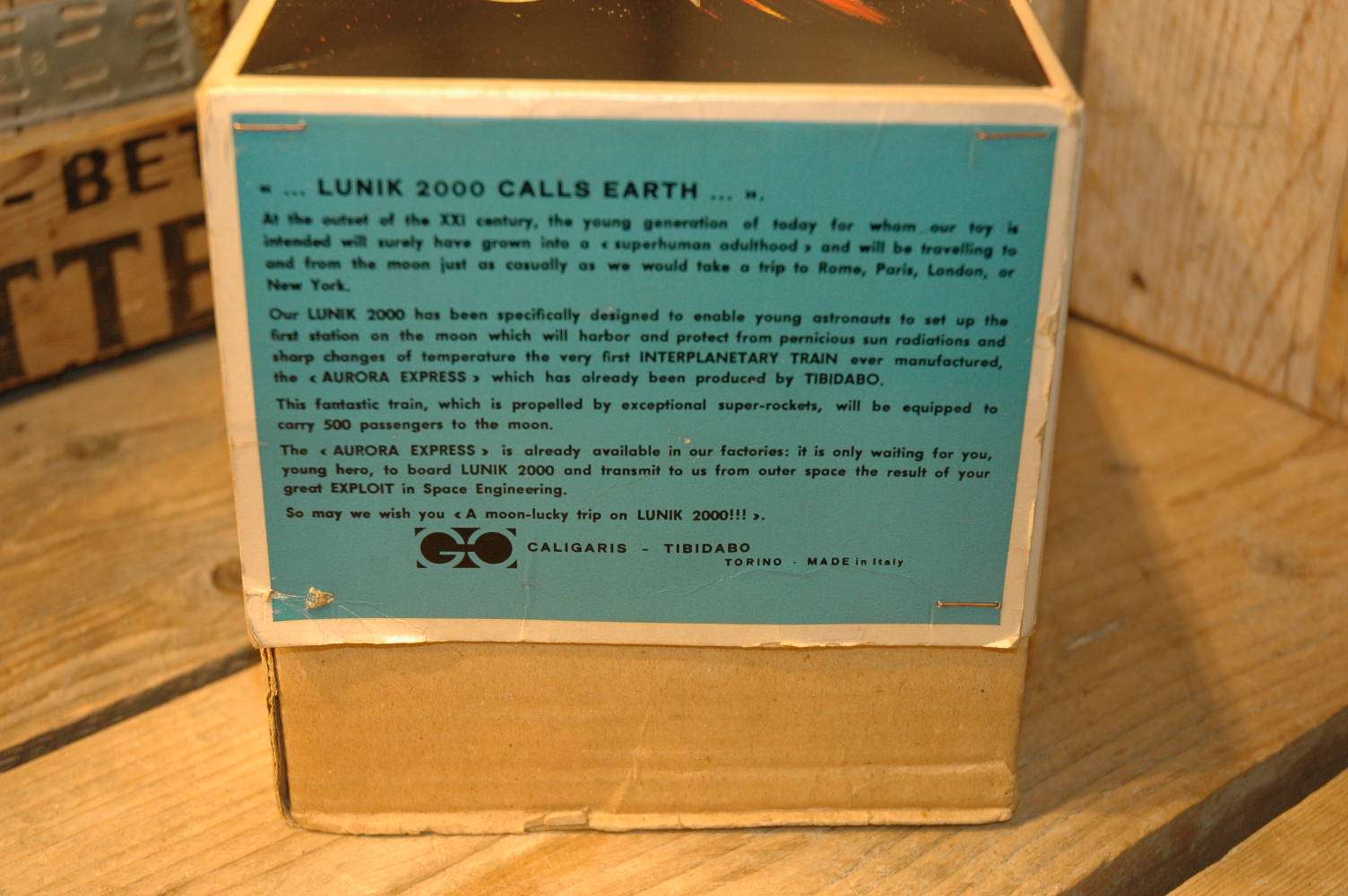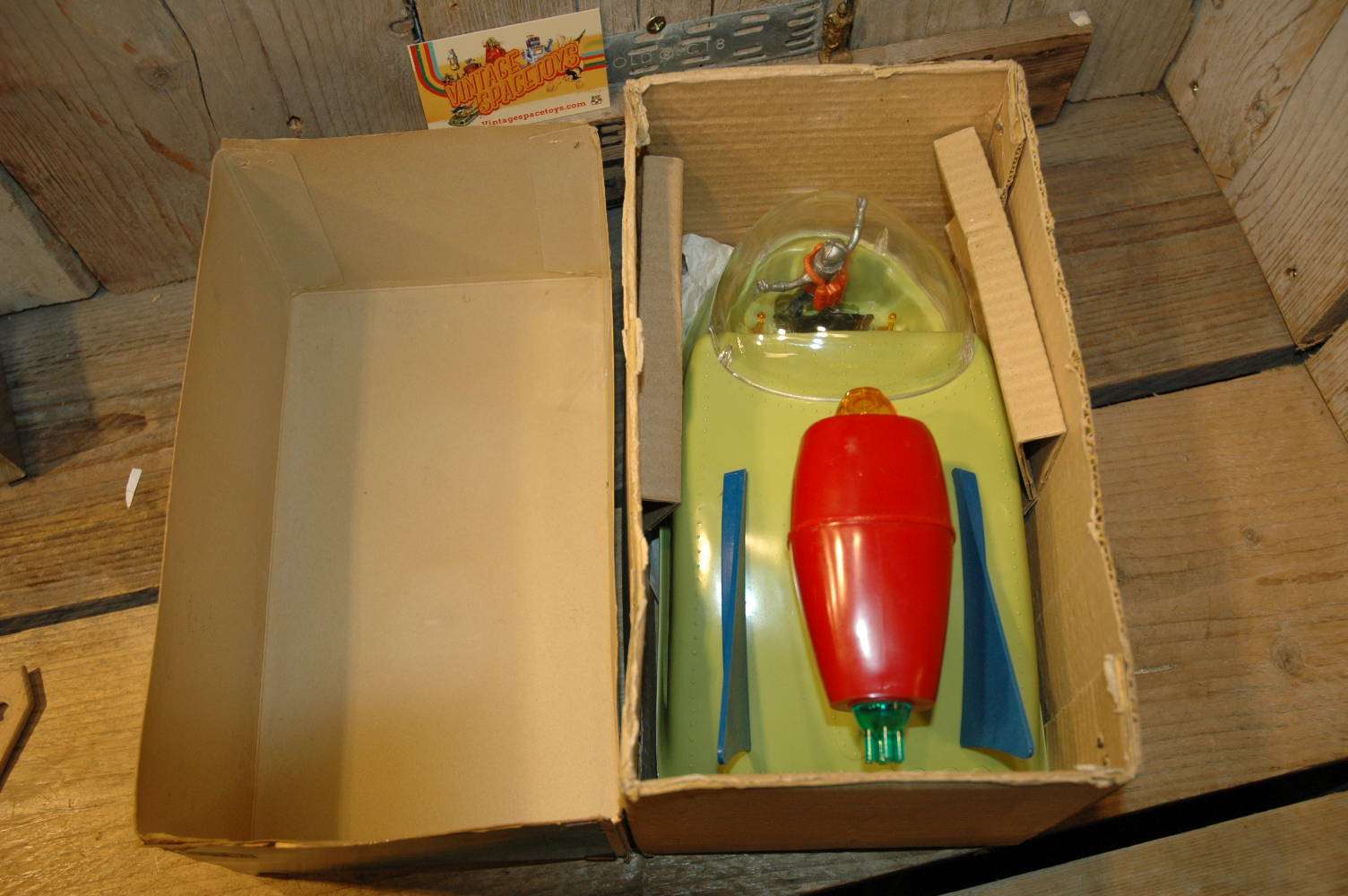 Tibidabo – Lunik 2000 Green / Blue variation
Well, because this toy was made in Italy the box tells us the exact name of course of this toy" Astronave Viaggiante Lunik 2000 Missione N-1 .   ( with Mystery action 🙂 Made by a company called Tibidabo in Italy ( Torino )
Not only the box is a beauty, so is the toy although its made of plastic.. who cares 🙂 Probably made in the early seventies but not sure about the exact year of production, I will try to find out that later. In action the lunik 2000 moves around with blinking light and clicking action with mystery bump and go action, driven by an astronaut in control of the spaceship. Comes with original box ( one side panel has a tear with taping on the inside. ) overall excellent original box.
The condition of this rare and scarce toy is near mint. Lunik 2000 works fine and strong with all the actions. This is the rare green / blue variation !
CFP:  Contact me For Price        at         boogo.nl@gmail.com