Project omschrijving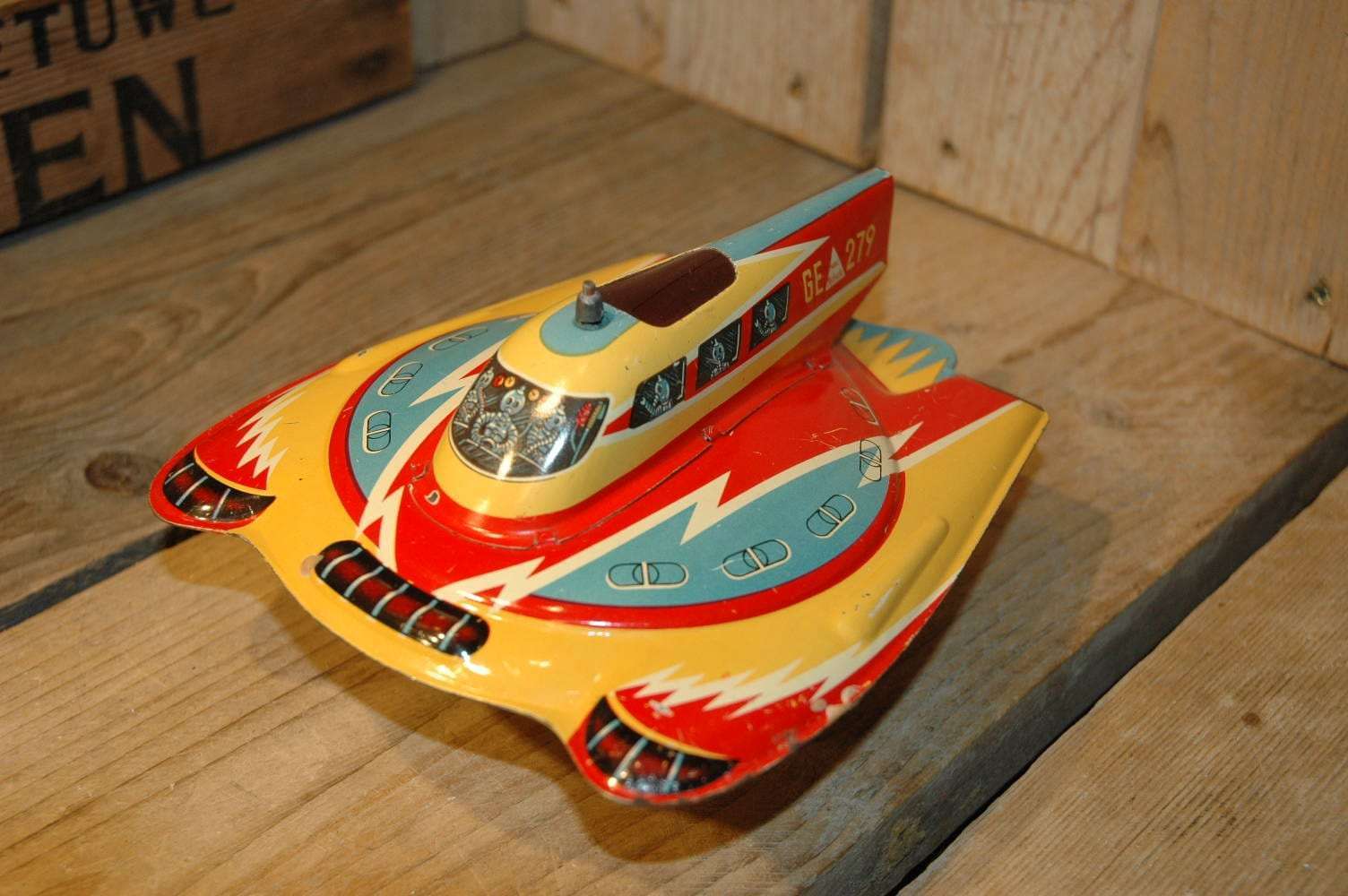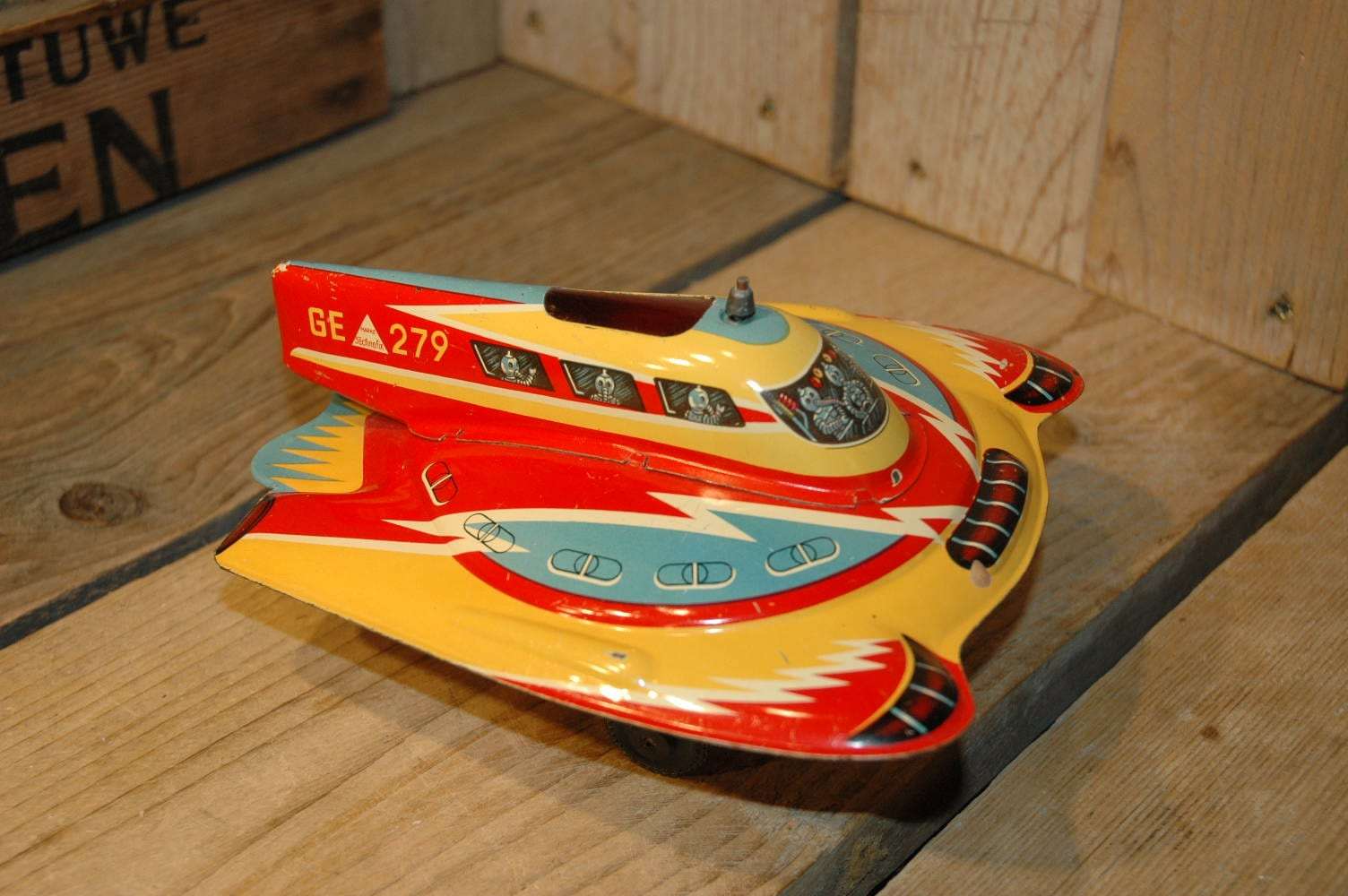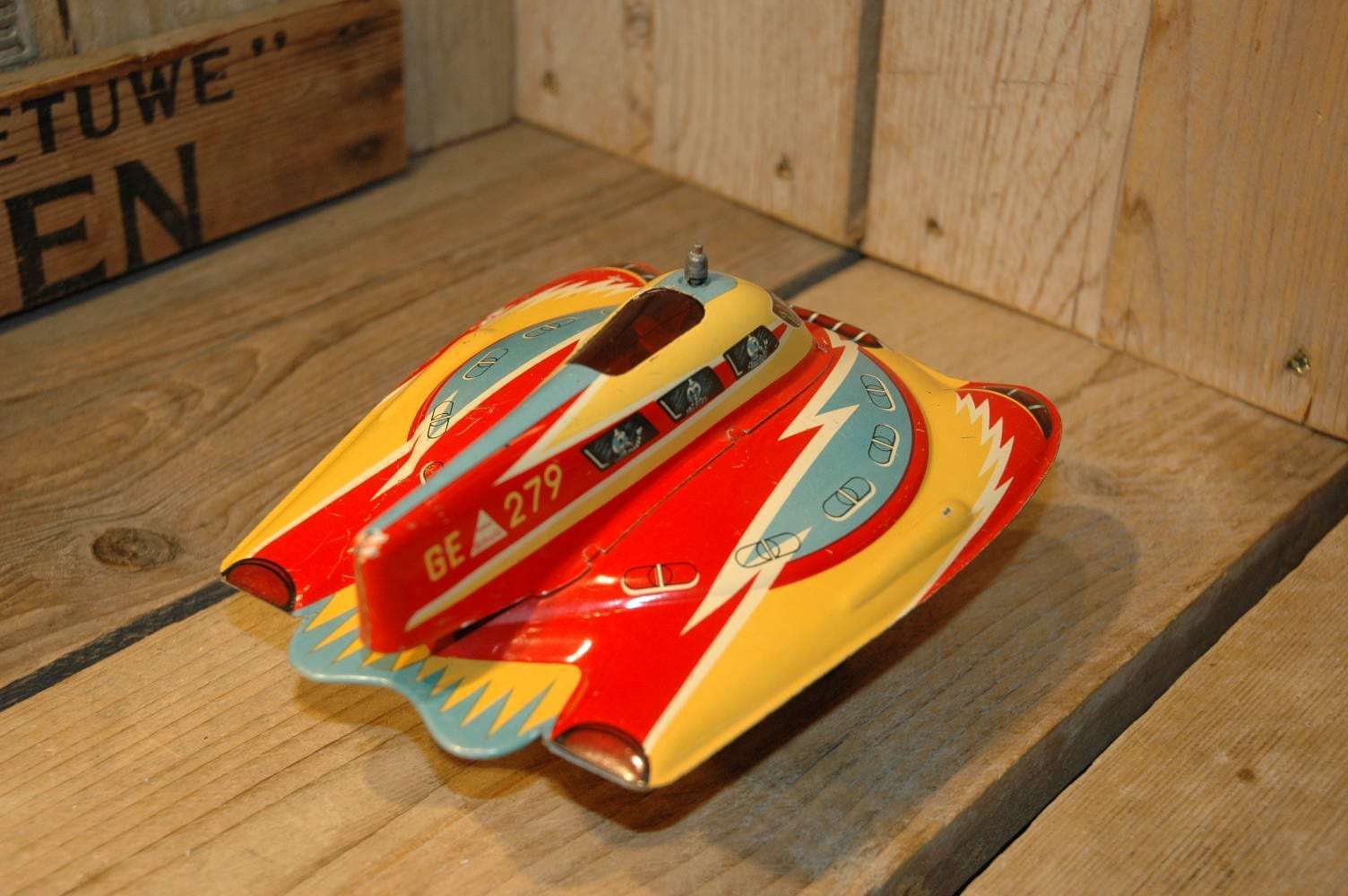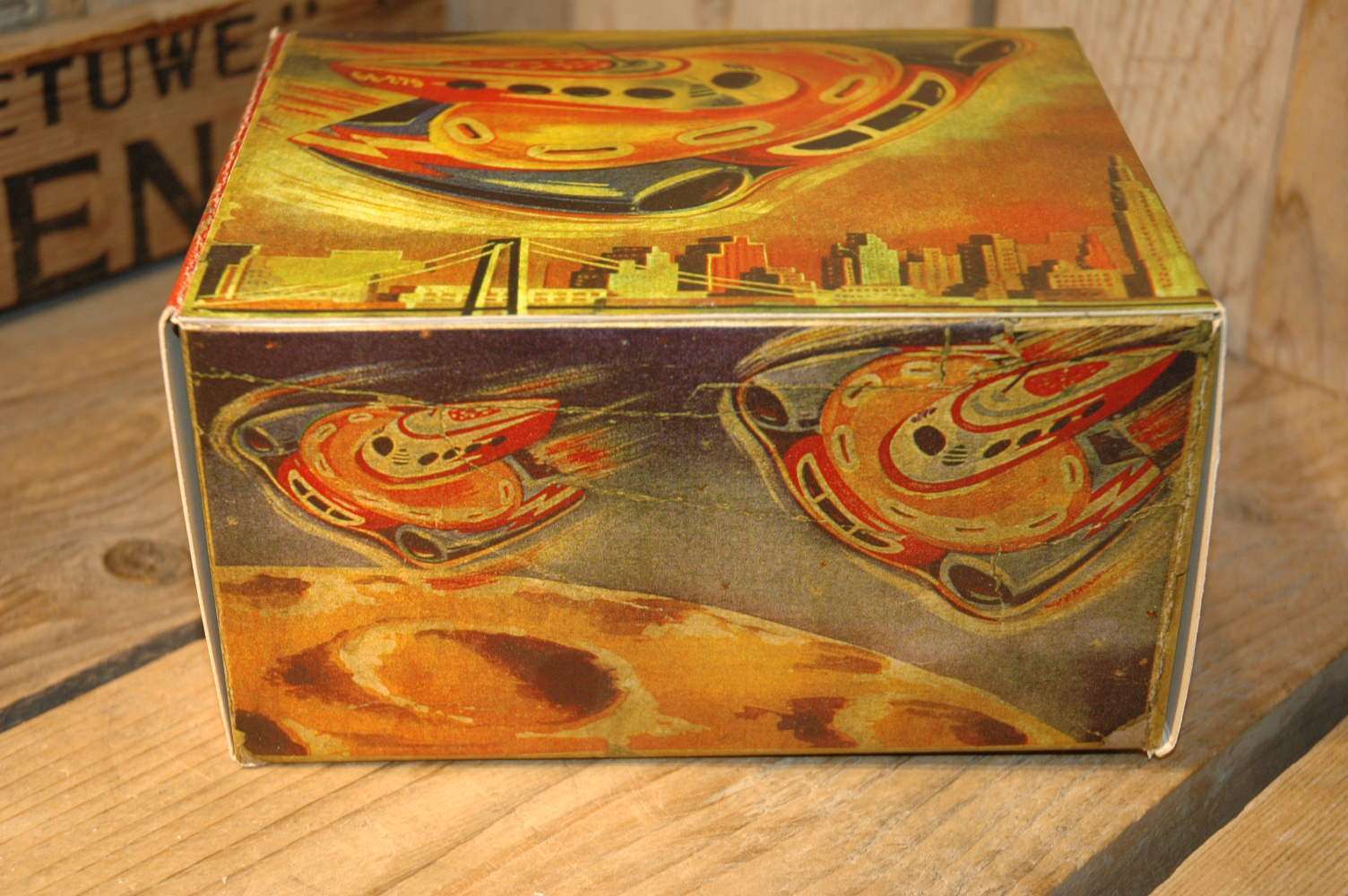 Technofix – Flying Saucer GE – 279
The germans were the space race far ahead when you take in mind that this flying saucer or better called: " Fliegende Untertasche " was made in 1955 !
When the first robots and spacetoys had to be born, the Germans were into space already with a stunning, awesome and fantastic flying saucer codename: GE – 279 made by Technofix.
Its the very first time that this saucer crossed my path. I had one in hand a couple of years ago and still remember the magic this saucer brought me.
The shape, colors and litho are really out of this world. The saucer is the keystone in a vintage flying saucer collection for sure !.
Again, I could dig up this one from Italy where a friend of mine spotted it and contacted me directly. I have no further background information about this saucer, a pity because I always want to know the background of these beauties.
Anyway, the saucer survived time very well. Its made out of lithographed tin with a friction motor build inside and sparks under the red gel.
The condition is excellent. There are some traces of old chewing gum underneath the toy. I did not even try to remove it, its on the bottom so not visible when the toy is on display and I don't want to risk to damage the litho… it tells a story… its a vintage toy and I will leave it to decide to remove the chewing gum to the new owner.
The friction engine is working but its not sparking anymore. complete and all original toy, seldom no SELDOM seen in the market, and I am aware of only 4 examples known to exist ! Ultra rare and scarce flying saucer, made in Western Germany in 1955… if you want the rarest of the flying saucers.. well than look NO further ! 🙂 Here it IS……. Comes with a professional made copy of the original box. Box has really amazing artwork !
CFP:  Contact me For Price    at    boogo.nl@gmail.com