Project omschrijving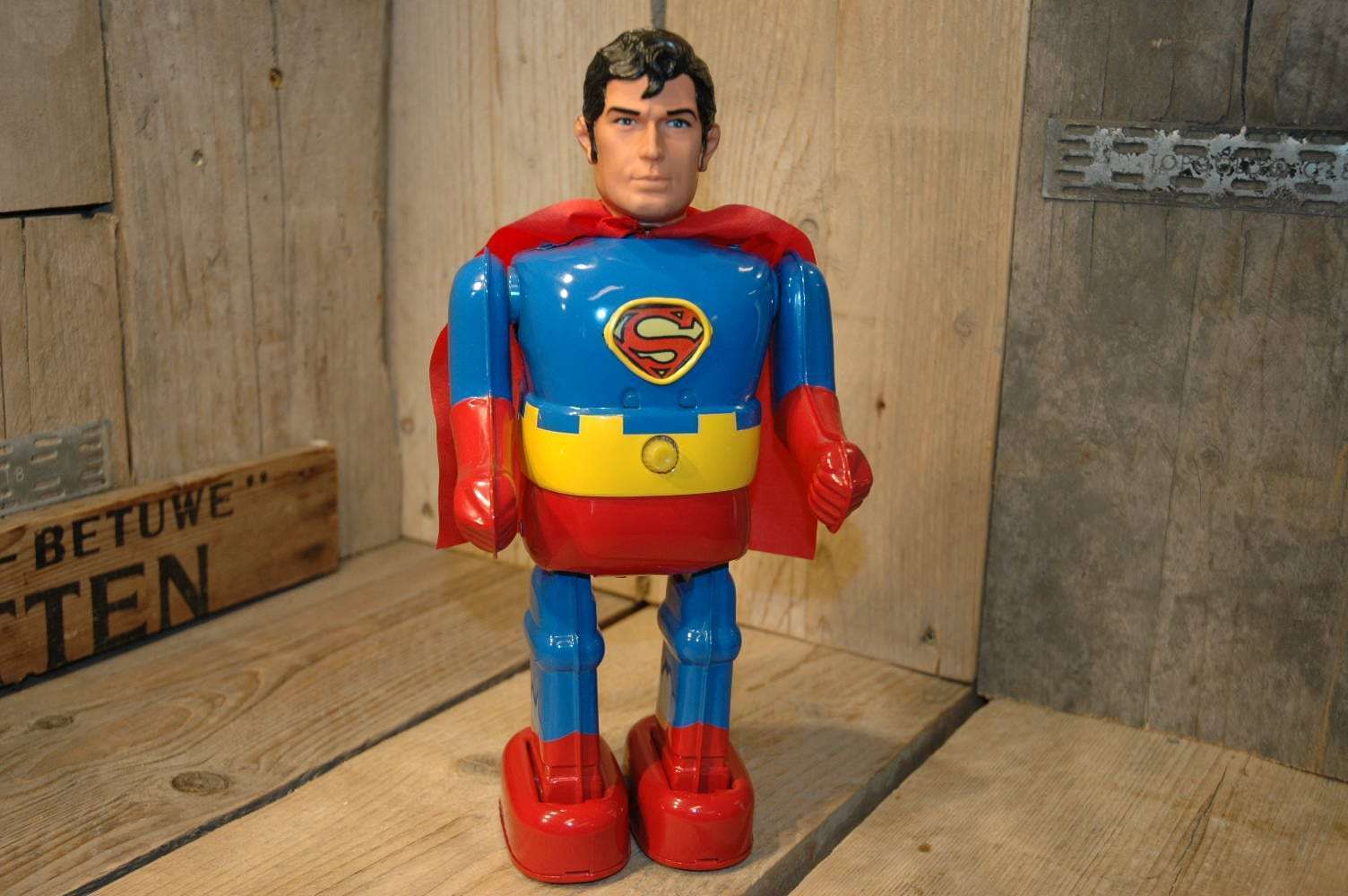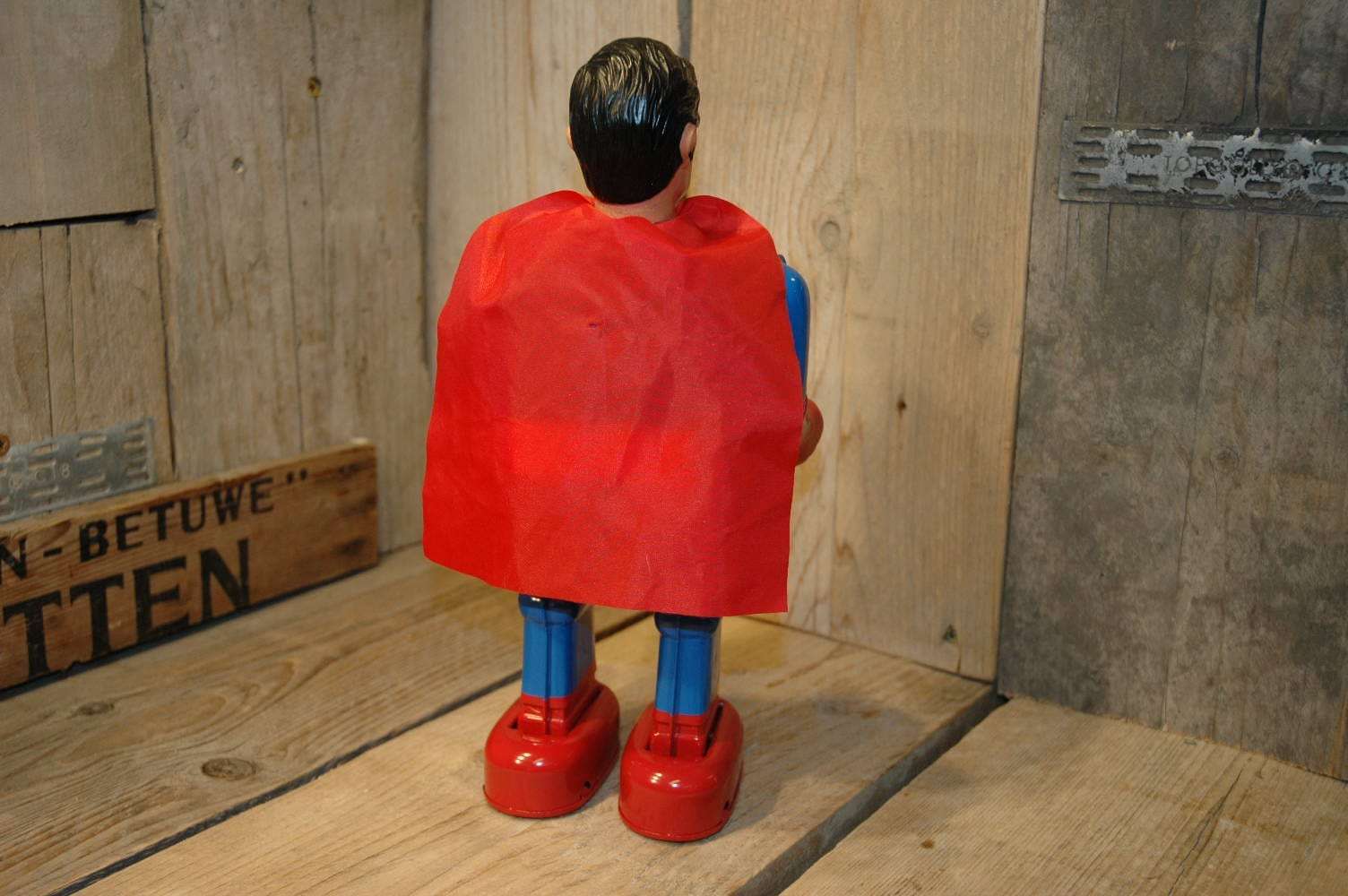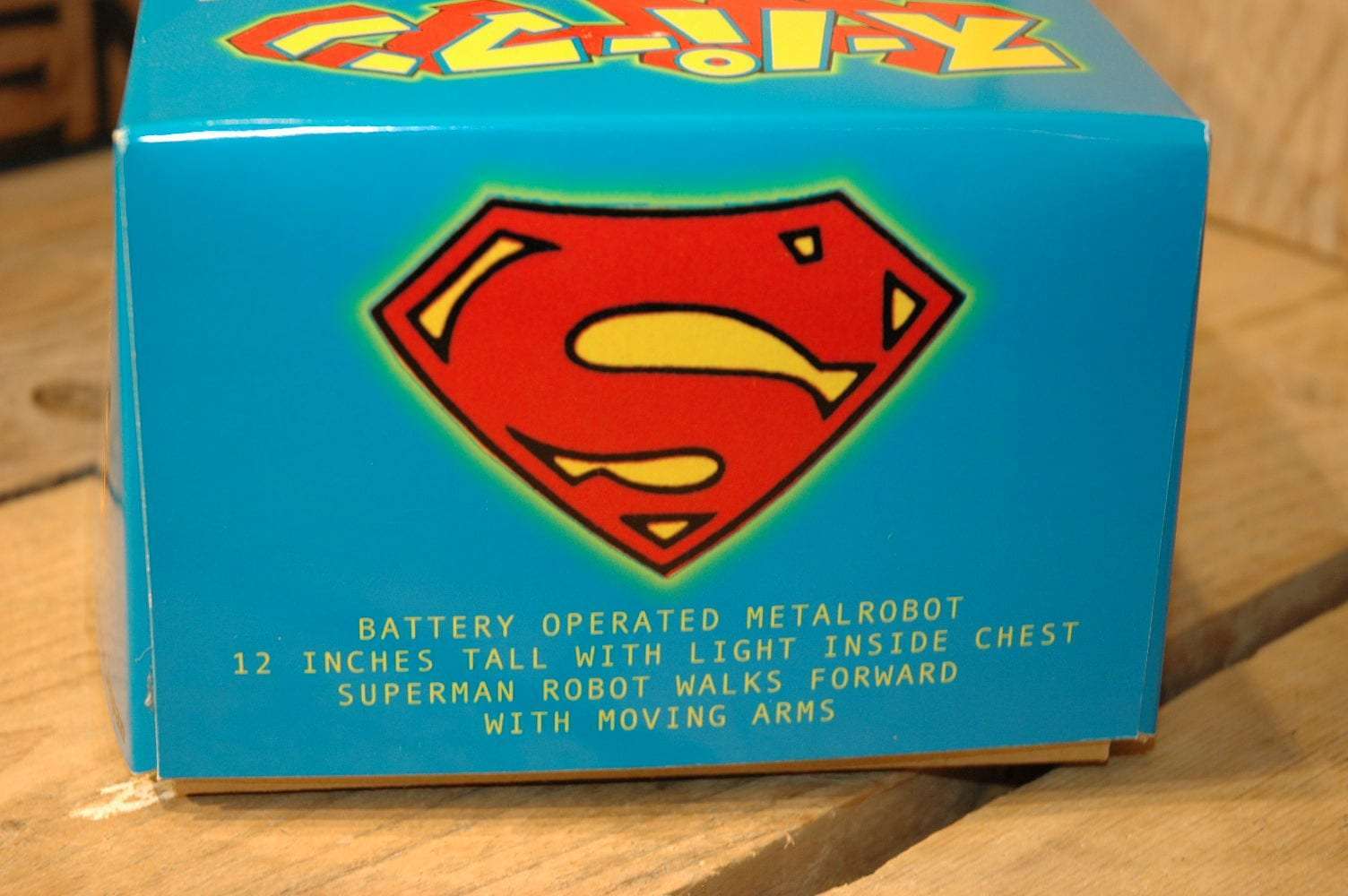 Papa San – Superman Prototype
I have seen many creations passing by over the years from papasan and i have to be honest, I was never much impressed by the creations they made but THIS one is different, this one is Awesome: Superman !
Superman was designed together with Robin for DC Comics in 2006 and was build in Japan with highly professional paintwork and details together with a prototype of the box with artwork of Shigeru. Superman Prototype was made in Chiba in Japan.
I was somehow speechless when i unpacked this robot. THIS is how a prototype should look like. Professionally made and perfect to the smallest detail and in full working order as well. Complete with an example of the box, designed for this robot. The body / robot used for this prototype was a Nomura Batman by the way.
In action Superman walks forward with swinging arms and lighted head in in his chest his Superman Logo blinks. Really an impressive creation that fits PERFECTLY in any robot collection.
The condition is PERFECT, MINT Prototype that survived the last 9 years very very well.
Its an unique piece, only ONE was made !
CFP:  Contact me For Price     at      boogo.nl@gmail.com