Project omschrijving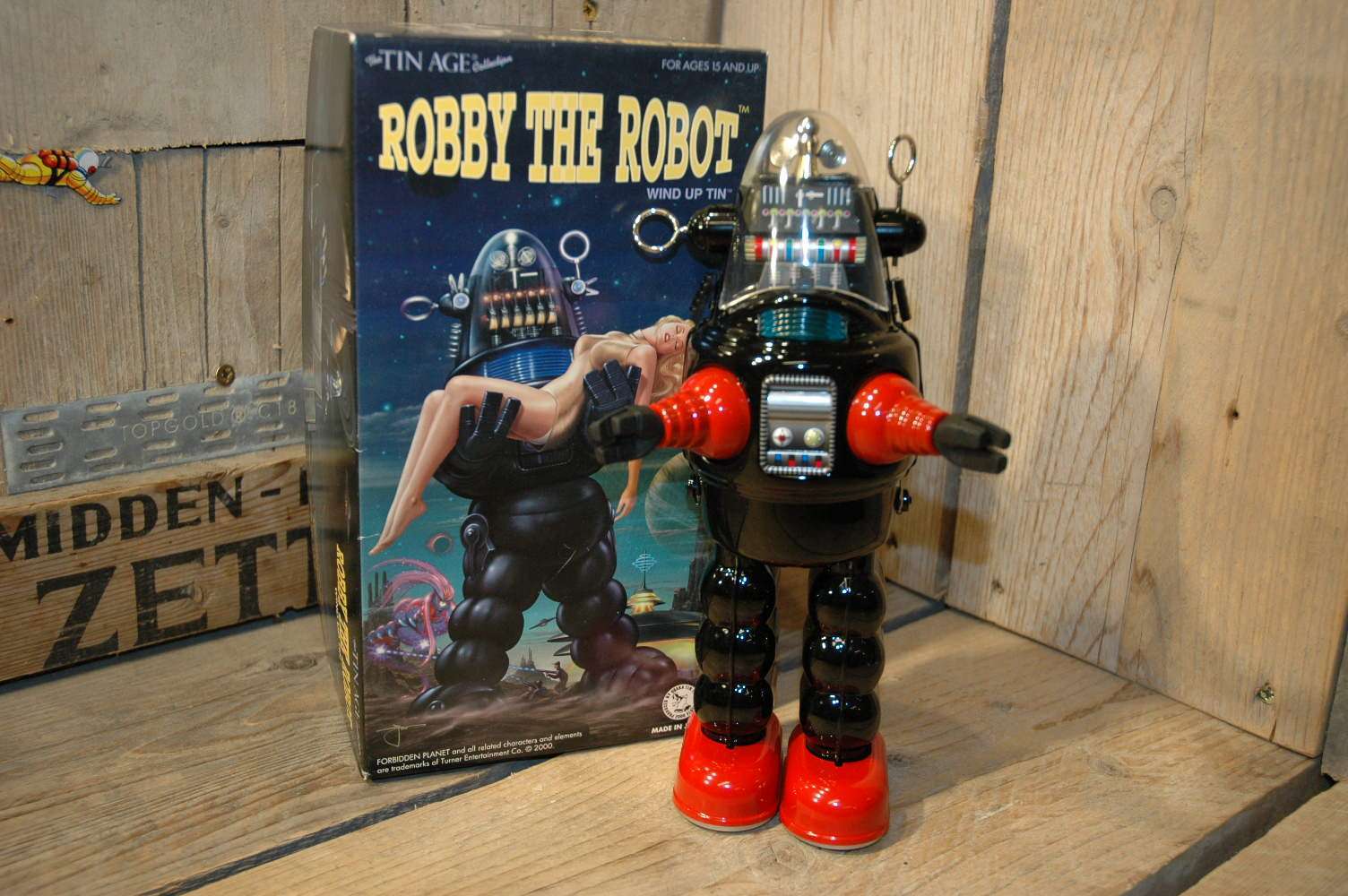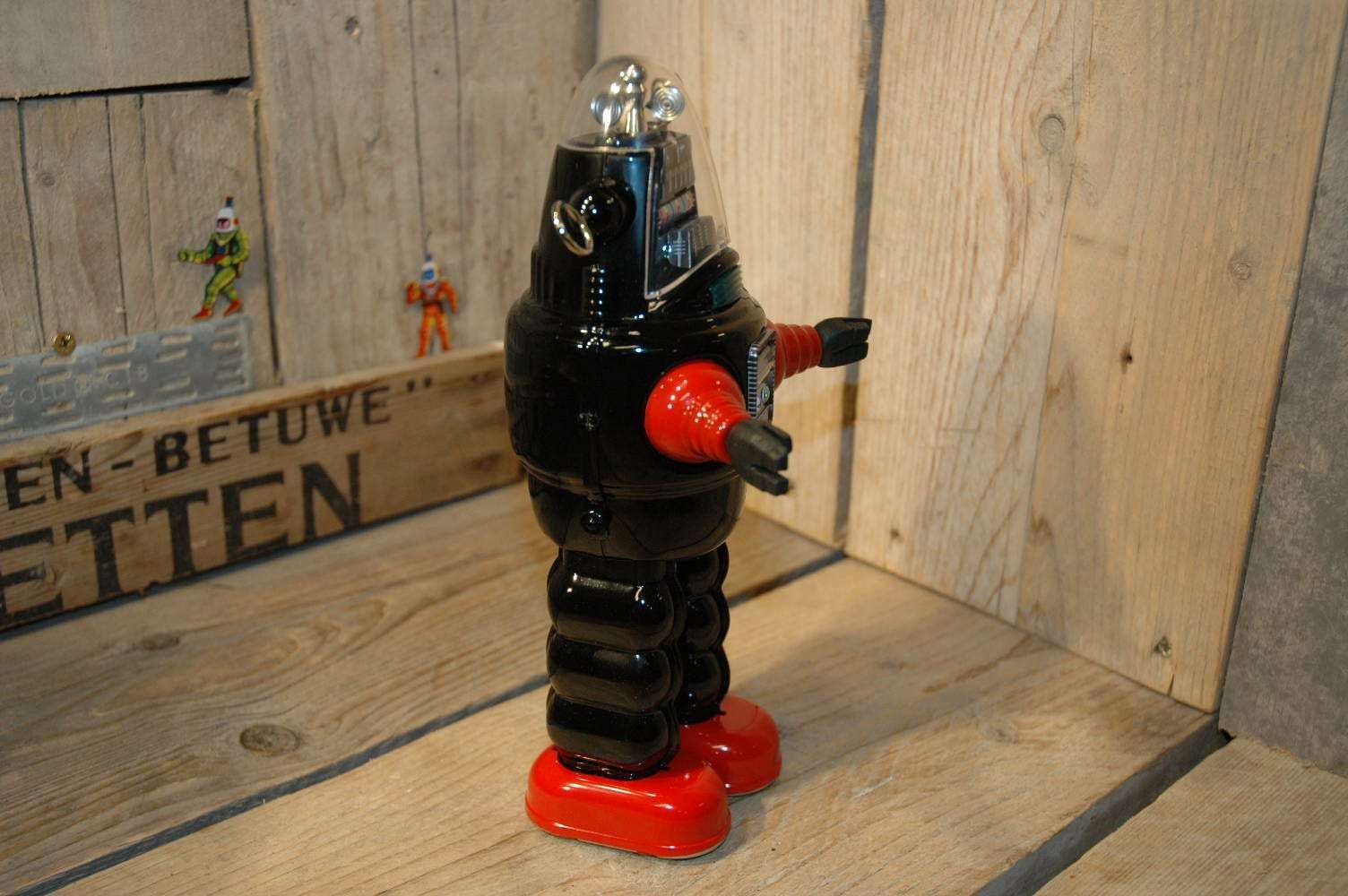 Osaka Tin Toy Institute – Robby The Robot     Black variation.
The box states: Made by Japanese Veteran Factory 🙂 and yes… the robot was made on the same molds as the ones from the sixties. This wind-up Robby the Robot was designed by Mr. Shinji Miyazawa in the late nineties. Produced in metallic grey and black in limited quantities.
Made in Japan by Osaka Tin Toy Institute. This company was very well known for their high quality robots they made from the mid nineties. The company no longer exists and the creator Mr Shinji Miyazawa passed away in 2013. I found a lot of his toys and tools from his workshop over the past 2 years. Many are rare samples and prototype robots and were never meant for resale.
This black Robby the Robot also comes straight from mr. Miyazawa`s workshop and was kept the boxed for many years.
This example was a final product and is complete and working in its original box. comes with papers, key and gun and is numbered.
The robots condition is mint, new in box and unplayed with.
CFP:  Contact me For Price       at        boogo.nl@gmail.com