Project omschrijving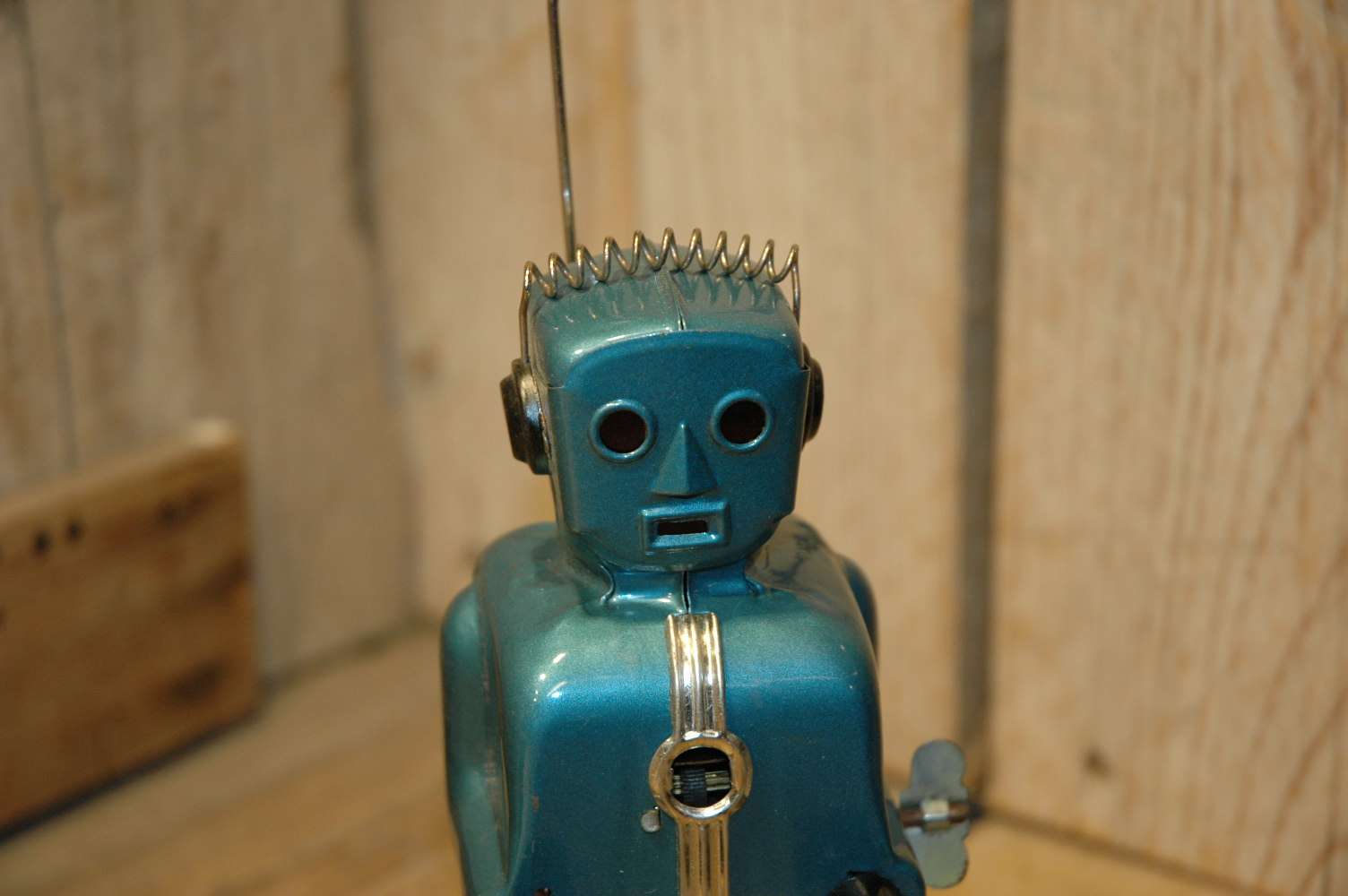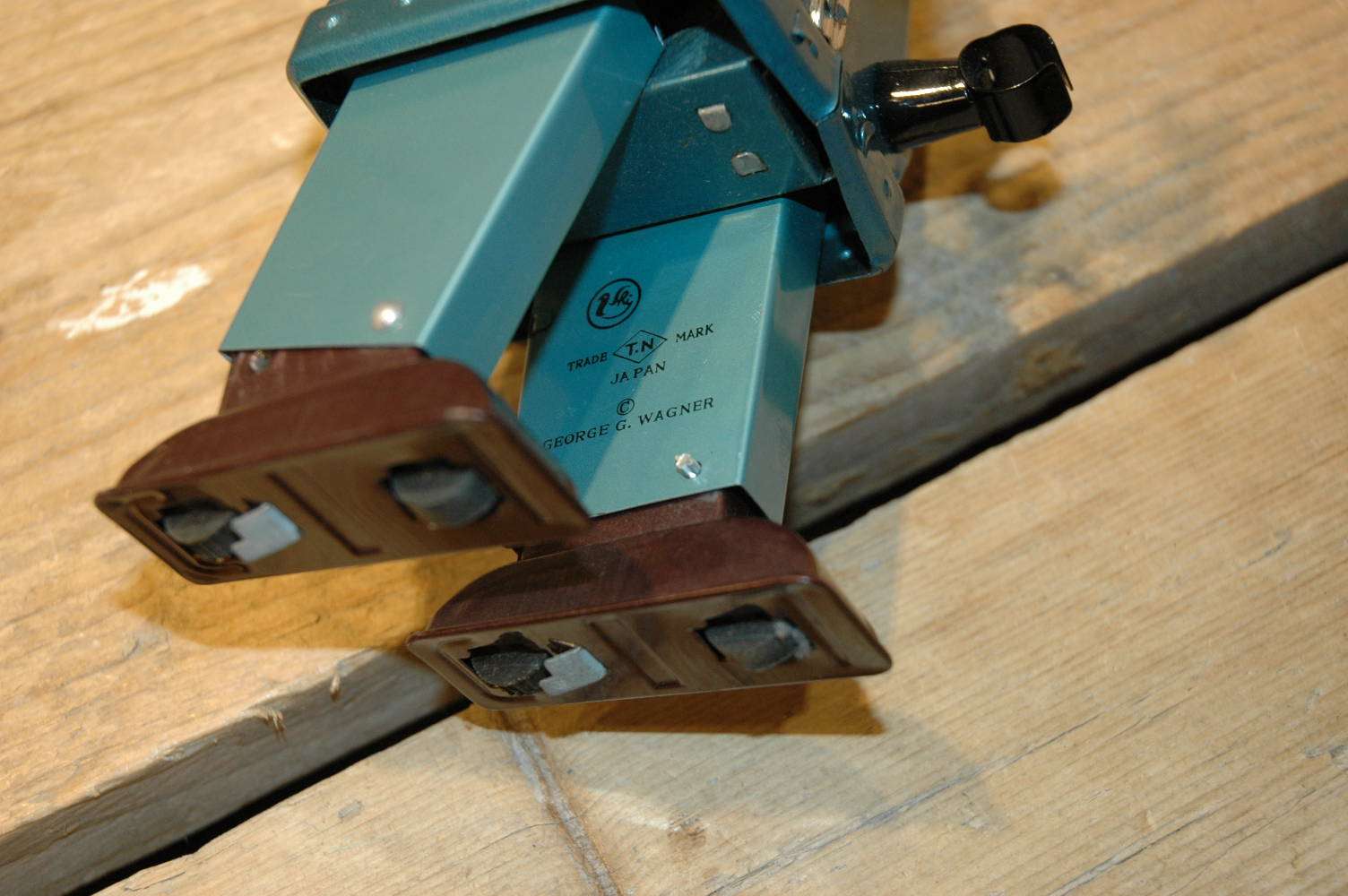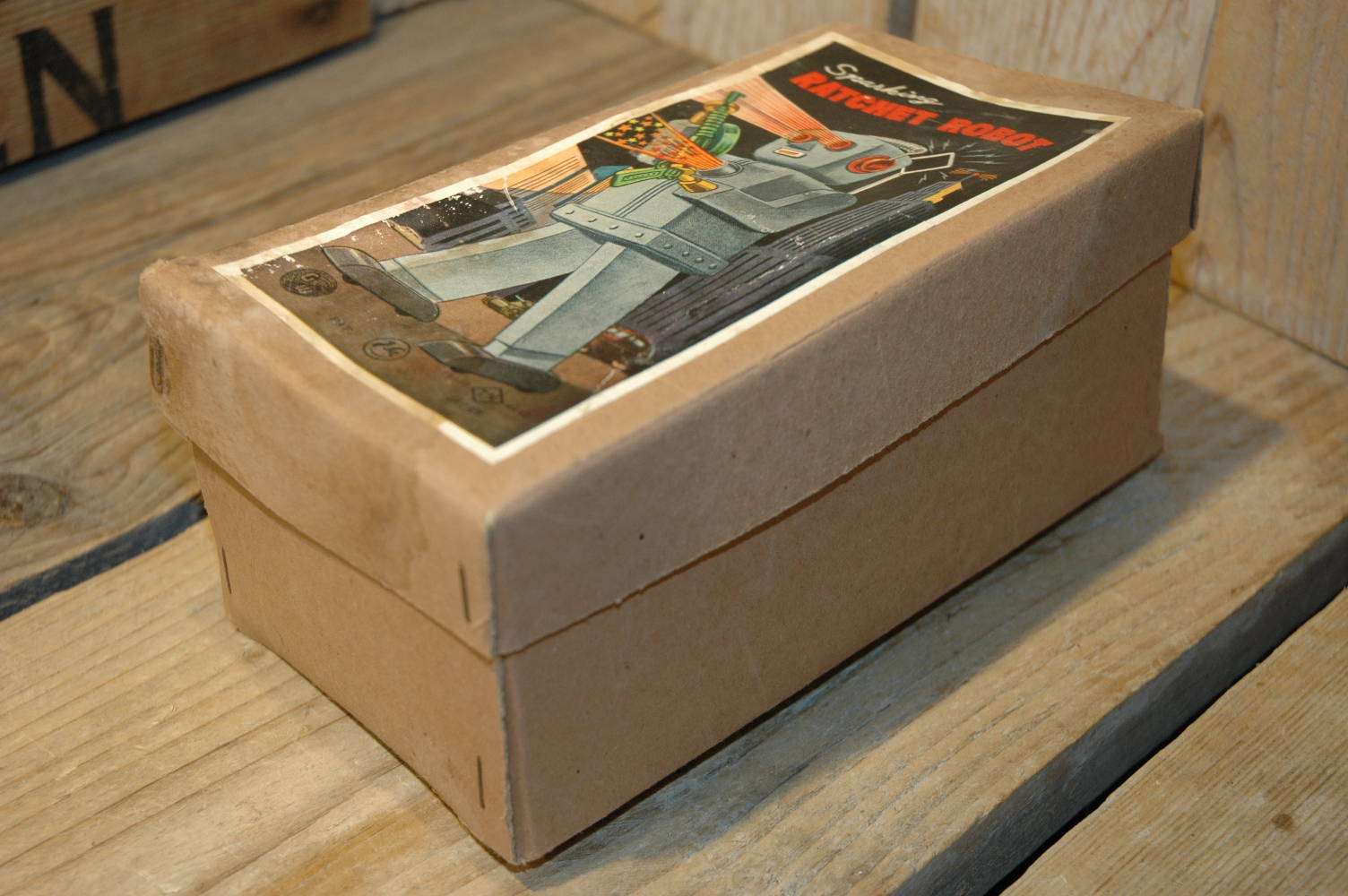 Nomura – Sparking Ratchet Robot.
When i first started collection these type of robots were not really my favorited but I started to appreciated them over the years…. Now.. i have a few in my collection but non of them are so perfect as this one that just arrived in the caves !.
Made in the early sixties in Japan by Nomura. Made is several variations both windup and battery operated. This George G Wagner Ratchet is a windup version and comes with its original rare box.
The box shows the robot with a machine gun going through the city.. now.. the gun was never given to the robot but he was given a wrench instead !  🙂
the robot is fully tinmade and clockwork powered and I can be very short about the robots condition: Near Mint to Mint Robot ! Looks unplayed with and is simply flawless.. no upgrade ever needed here ! promise !
Comes with original box that has some light water damage to the left part of the toplid and my best guess is that this robot was never sold because of this and was stored away for years as unsold because of the damage to the box… we will never know but… the robot.. WOW !
CFP: Contact me For Price         at            boogo.nl@gmail.com