Project omschrijving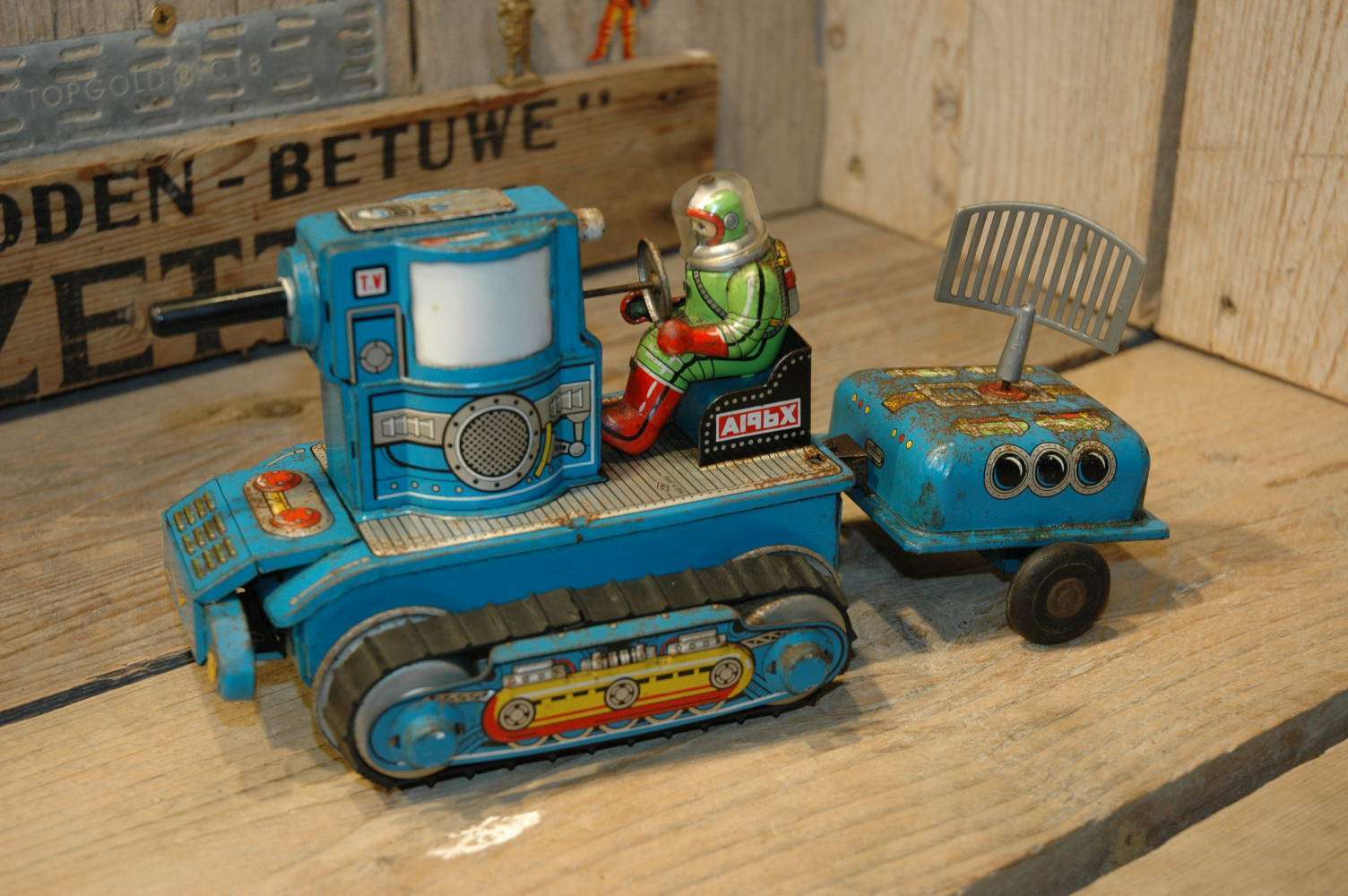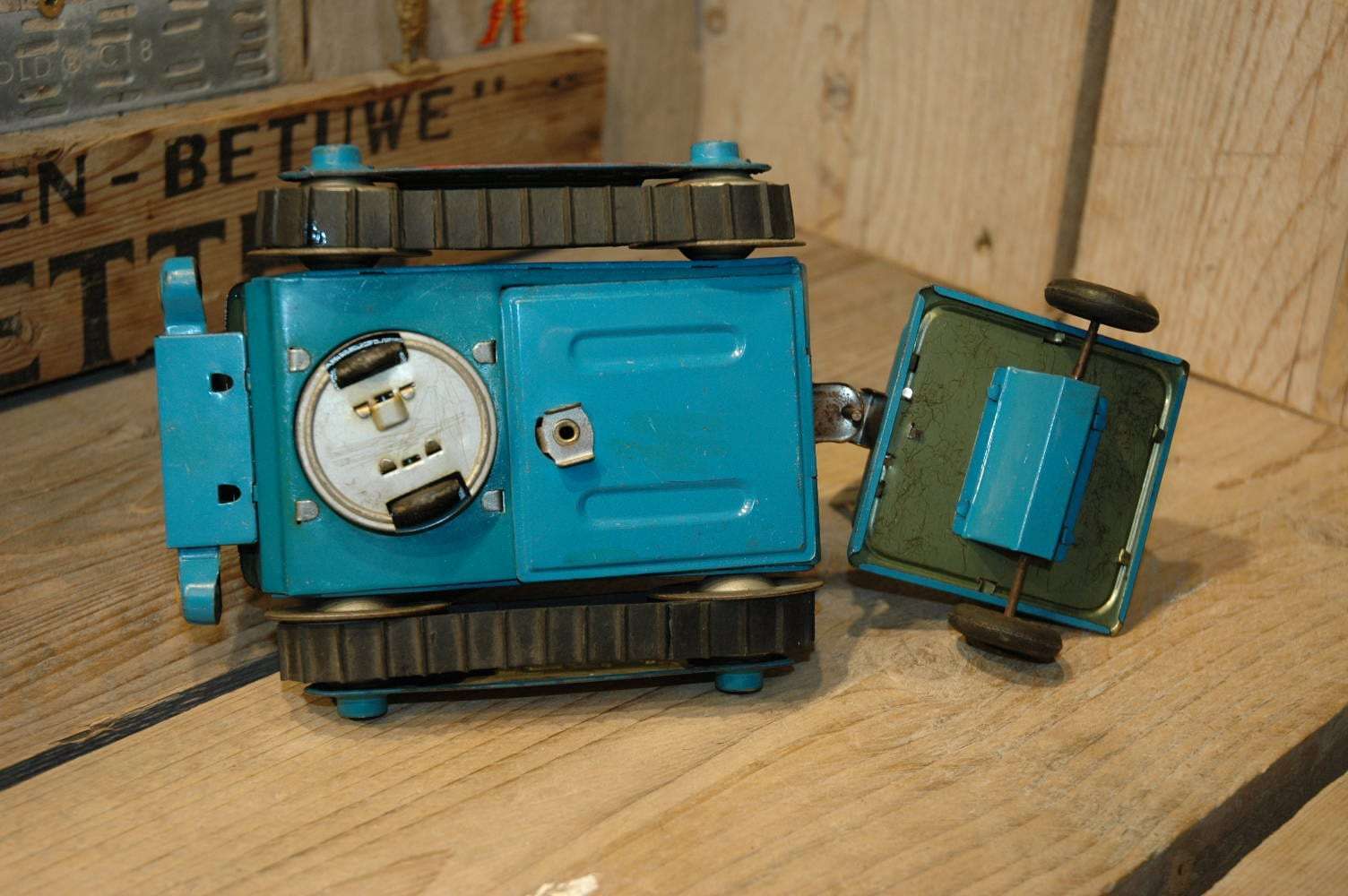 Nomura – Space TV Unit.
A couple of years ago i was not even aware of the fact that this toy even exists…. I had a couple of the newer versions in my collections over the years and was more than surprised to find out that nomura also made an other variation, an earlier one.. much much more cooler than the darkblue later one.
Last year I was "almost" able to buy a boxed one in italy but i missed that one.  Now, again from Italy i finally found one.. yeahhh…
This one was found on an attic where it was stored away for more than 40 years… not the best conditions on that attic because the toy was exposed to moist.  Its not that often that you find spacetoys that have corrosion not caused by a leaking battery… well this one has some 🙂
Space TV unit was made in Japan in the late fifties by Nomura… Not many of these must have been made because you see them very very seldom around… I think this is the third one i have seen in all my collecting years, first one i could lay my hands on.
The Unit is complete and in working condition. The battery compartment is crystal clean, NEVER housed a leaking battery. The litho of the toy has some serious corrosion overall, most of it is located on the little trailer that goes with the unit.  This unit has the batteries inside the toy itself, the later darkblue version houses the batteries in the trailer.
Space TV unit is made out of lithographed tin and comes with lighted camera, mystery bump and go action and a rotating antenna on the trailer. The green astronaut is out of this world and the colors used on this toy are awesome, so much better than the later dark blue variation.
The condition of this Space TV unit can be rated as good to very good. besides the corrosion on the toy, there is not much to mention. The tracks are original as well as the antenna. The tracks have been glued together on several places as the rubber became brittle.
First version of Space TV Unit is a rare and scarce toy… seldom seen in the open market..
CFP:  Contact me for Price    at      boogo.nl@gmail.com