Project omschrijving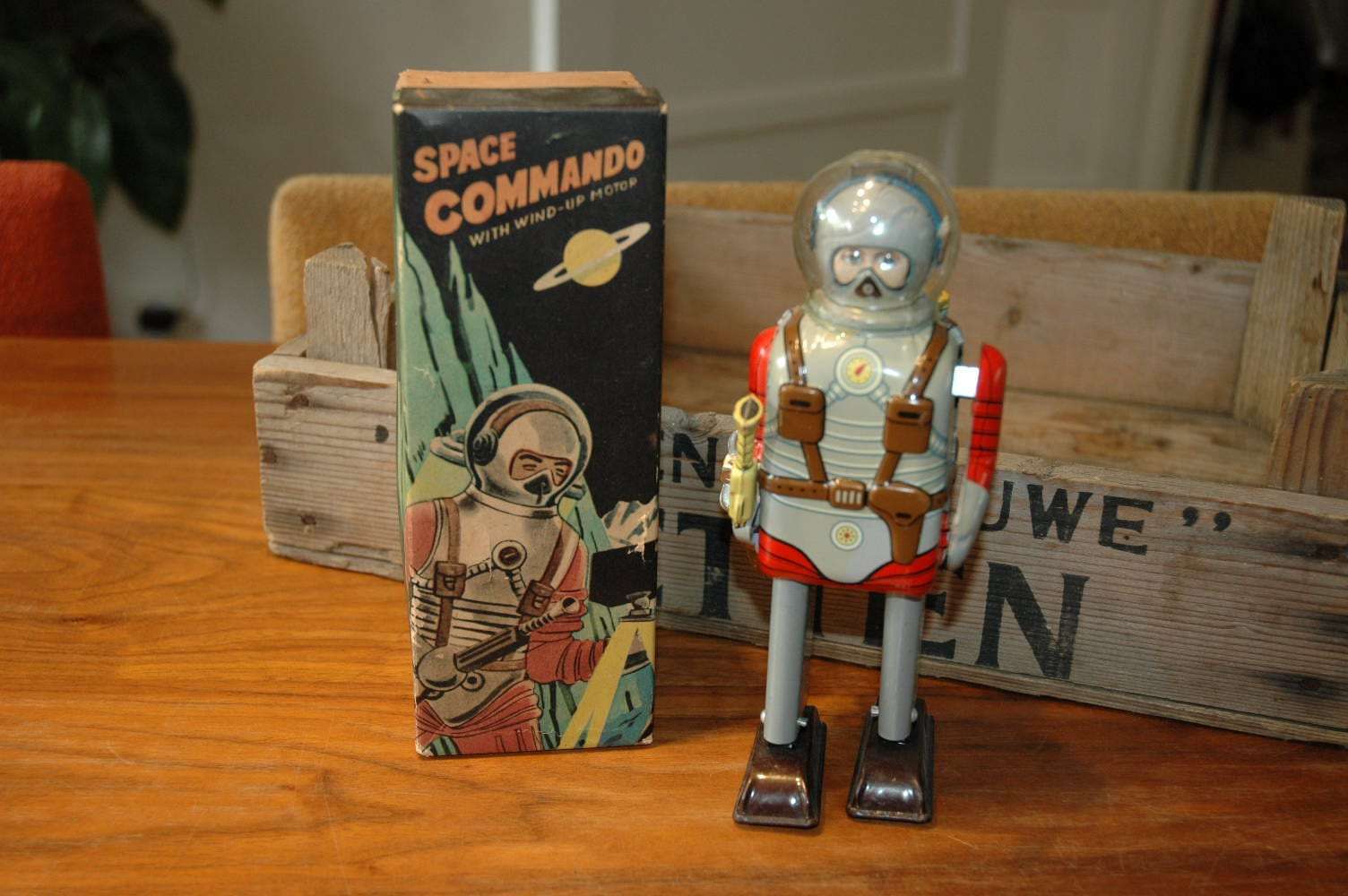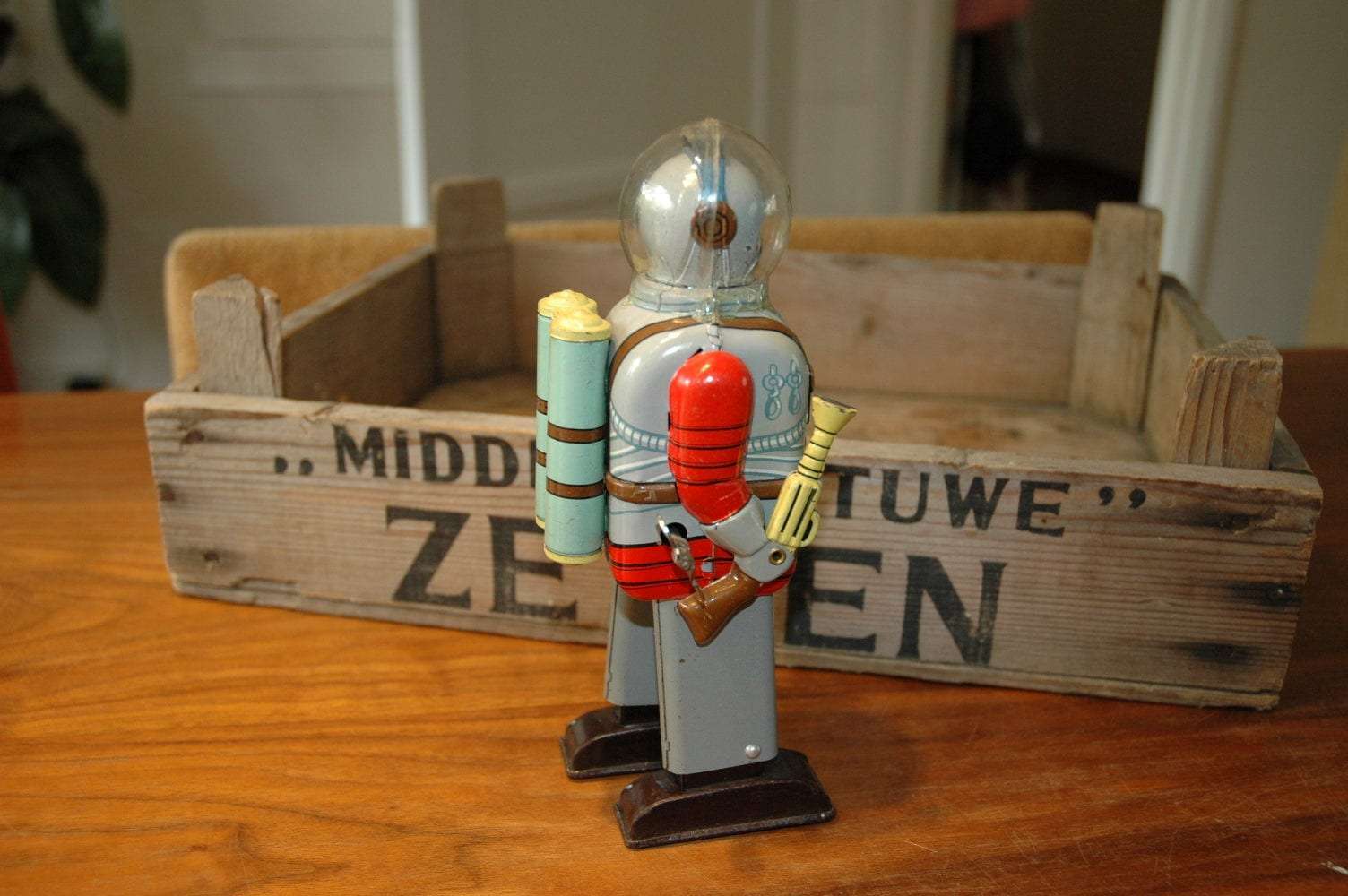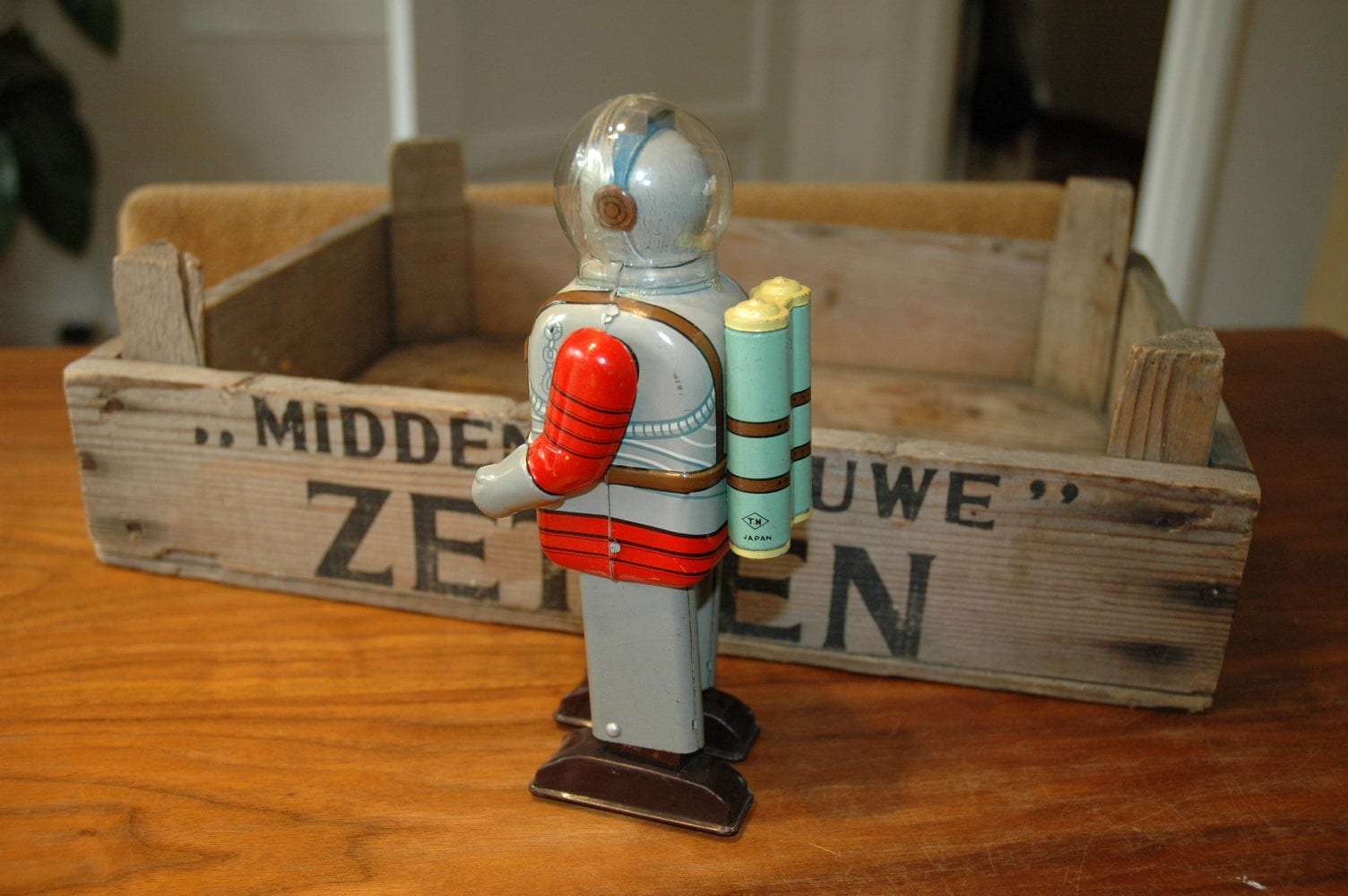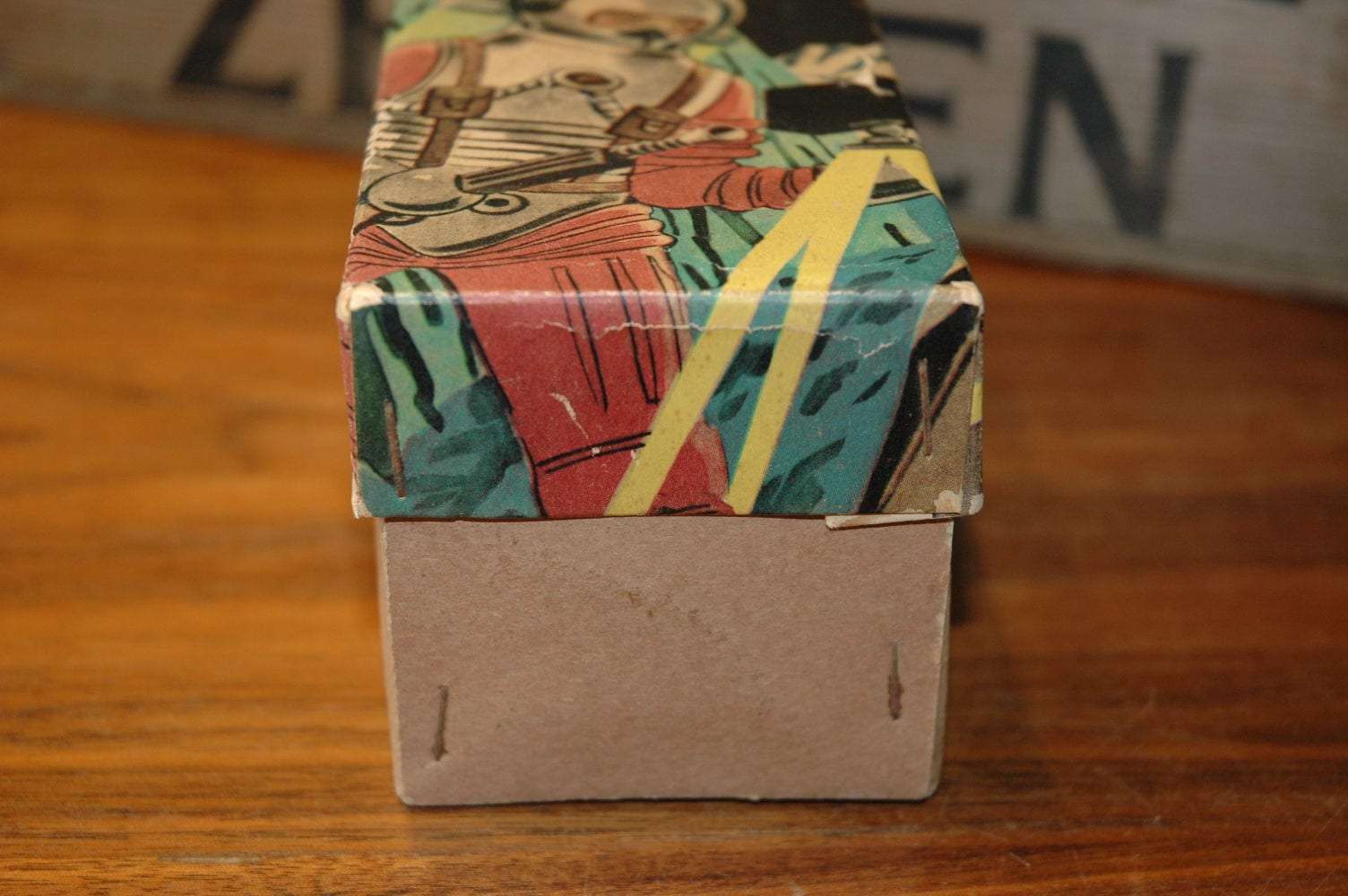 Nomura – Space Commando
This great robot, or is it better to say… Astronaut 🙂 was made in the mid fifties, 1956 to be exact. It was made by Nomura in Japan. This astronaut shows some outstanding litho and awesome artwork on the box. Its unbelievable that a toy, more than 55 years !! old is still in this condition. The astronaut is powered by a clockwork mechanism and in action he walks and his arm swing. his other arm, the one that holds the gun is static, it does not move and is not supposed to move by the way,  only one arm moves.
This astronaut is all original. his gun tip AND his helmet are original. Only thing to mention is some misshape to the dome, its not perfectly round anymore. Maybe the astronaut was laser blasted by an alien from Mars, who will tell. The box is in awesome condition and the best I have ever seen for this astronaut. 2 little tears in the top lid are keeping it from near mint condition. please refer to the pictures you can see the small tears if you take a good look.
Nomura Space Commando, Made in Japan in 1956. In excellent and perfect working condition with original box. A very scarce combination, the robot and the original box…. Hard to find !!
CFP:  Contact me for Price     at     boogo.nl@gmail.com