Project omschrijving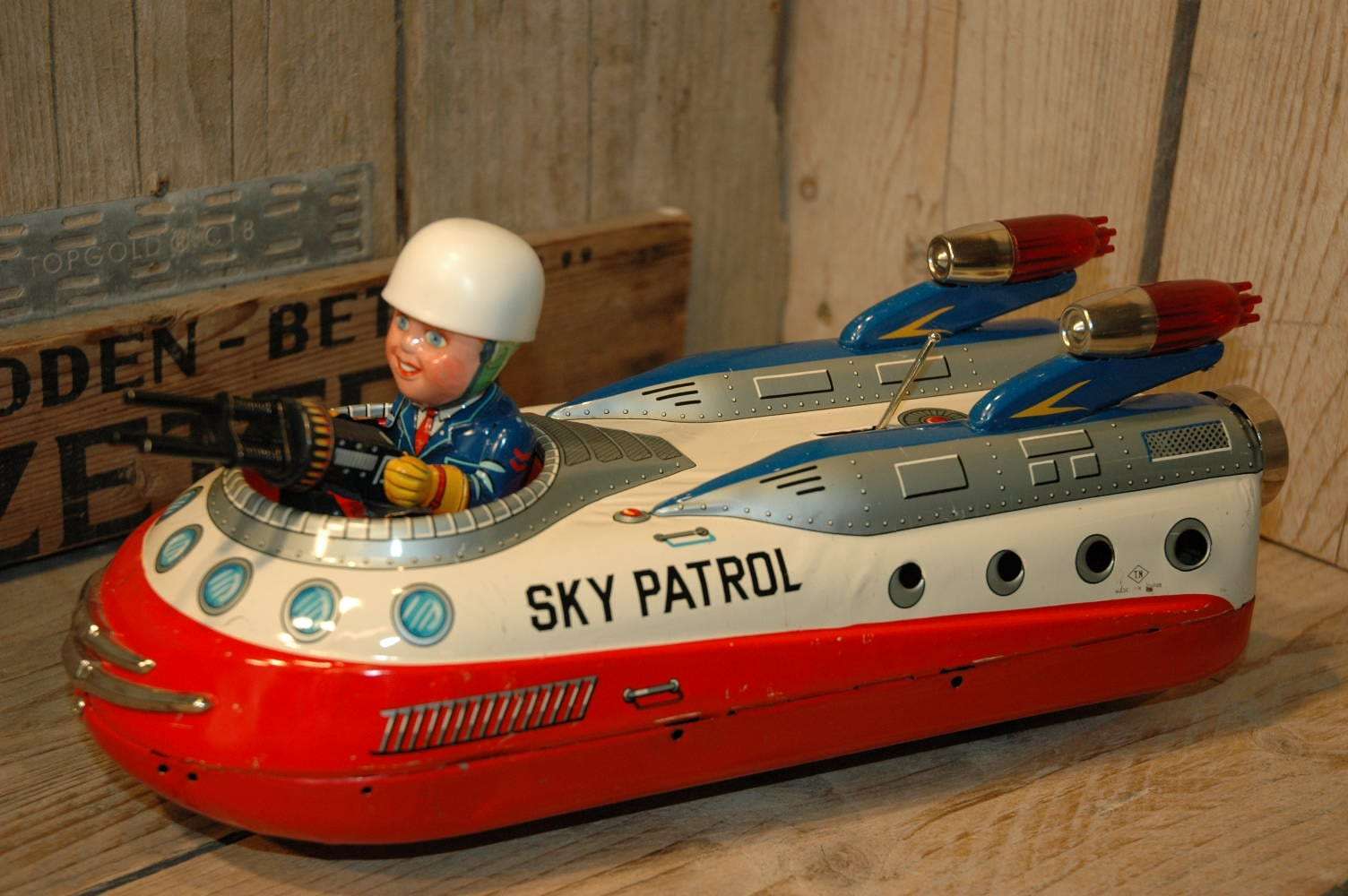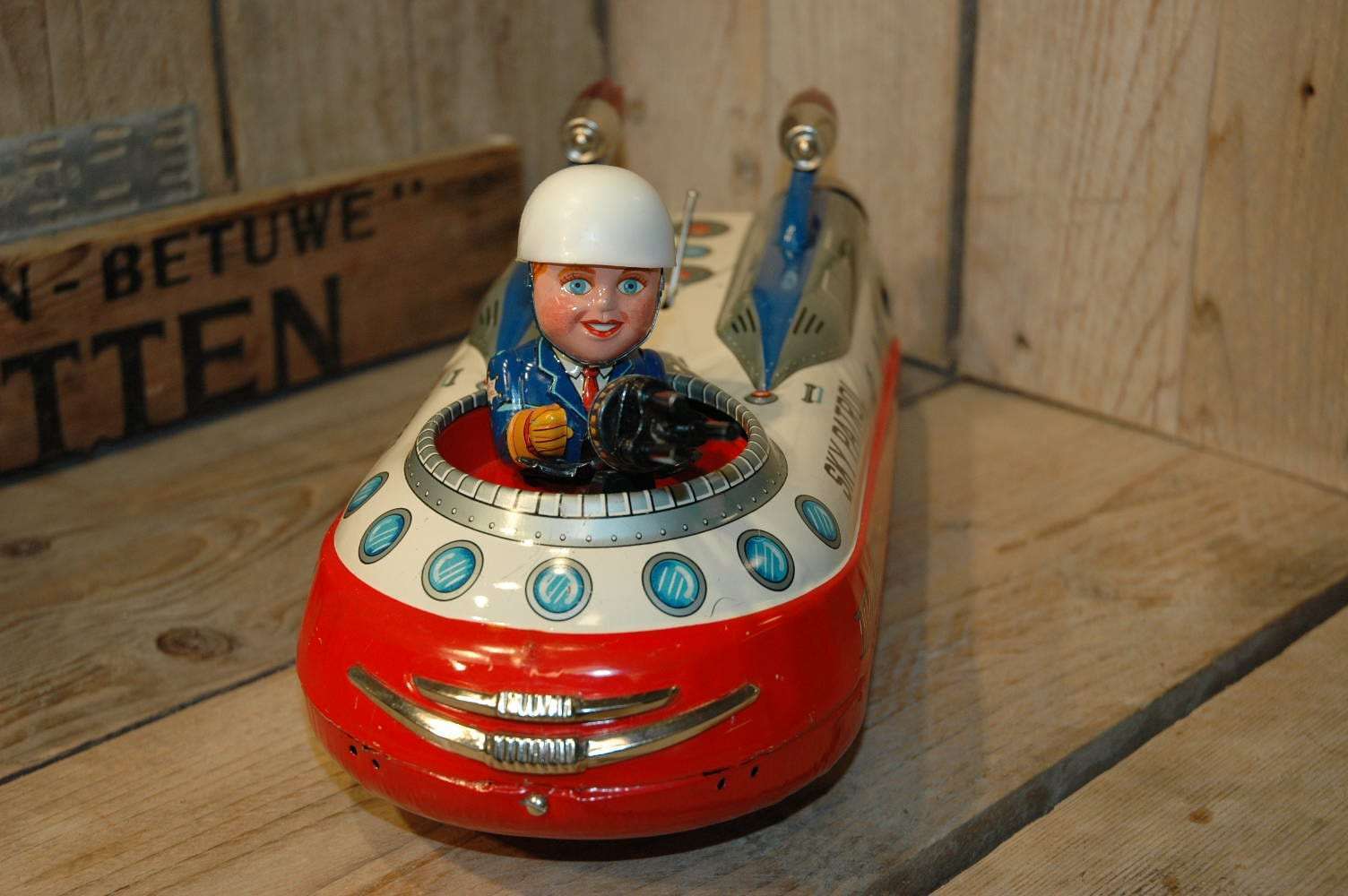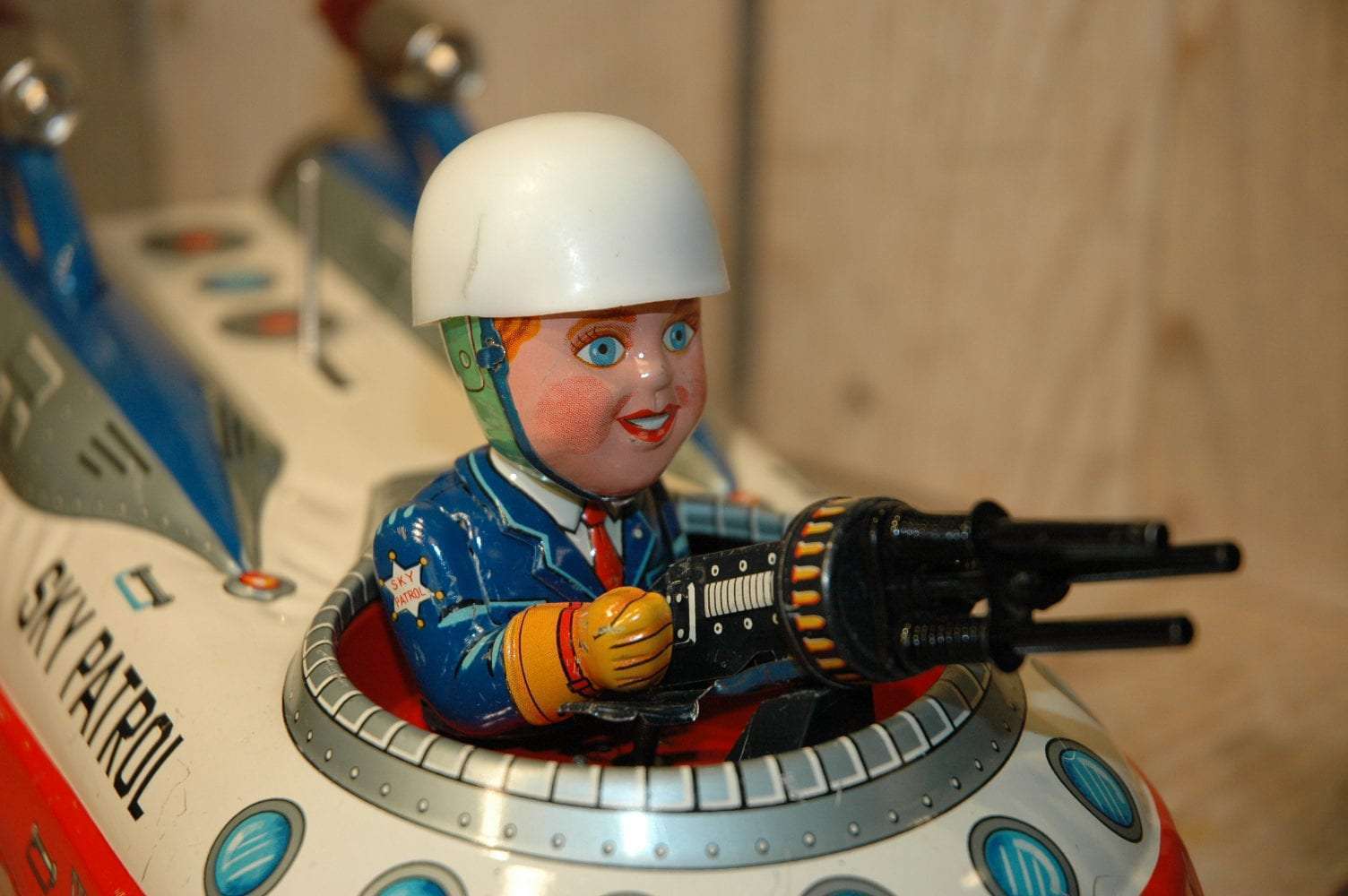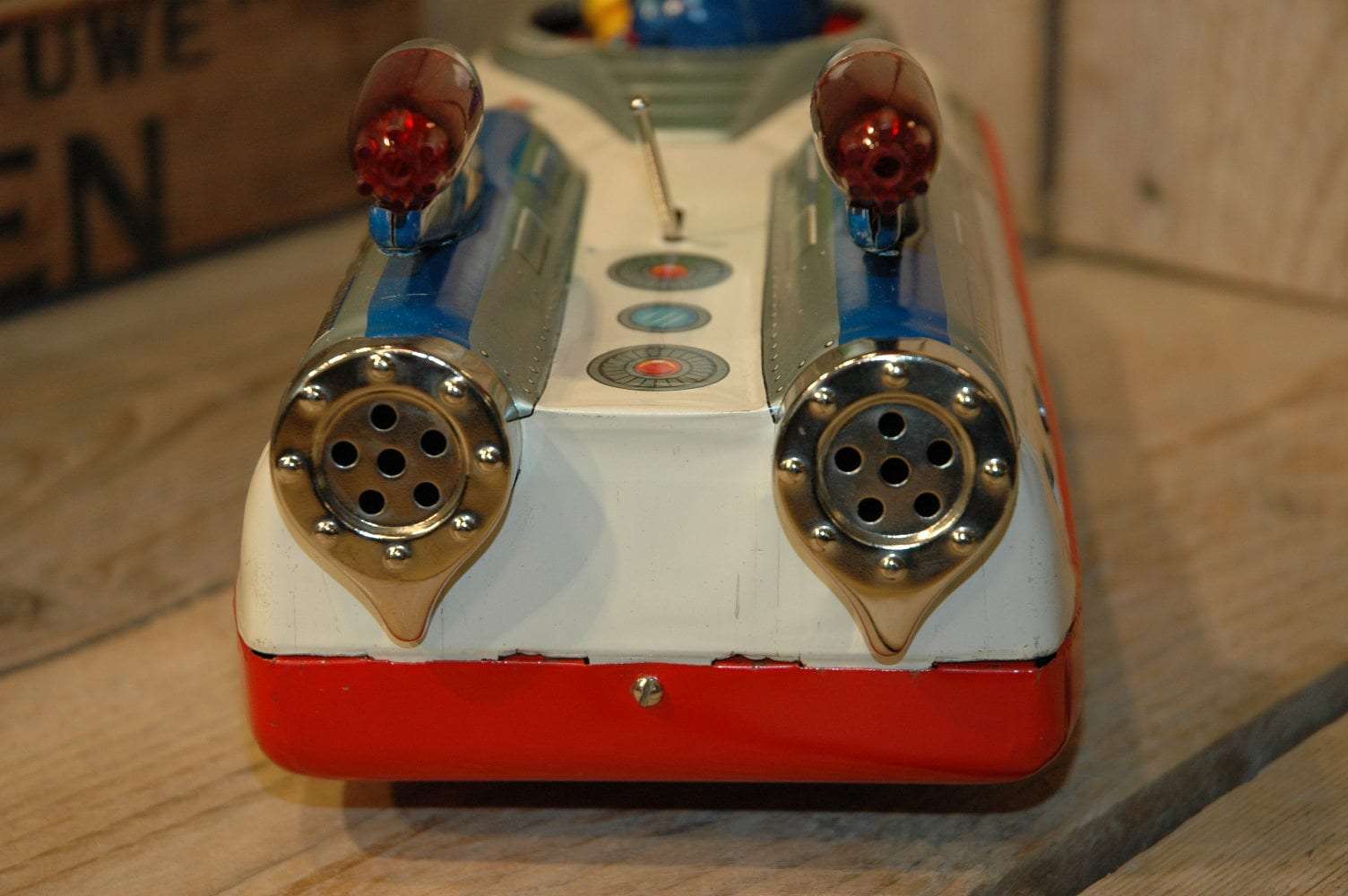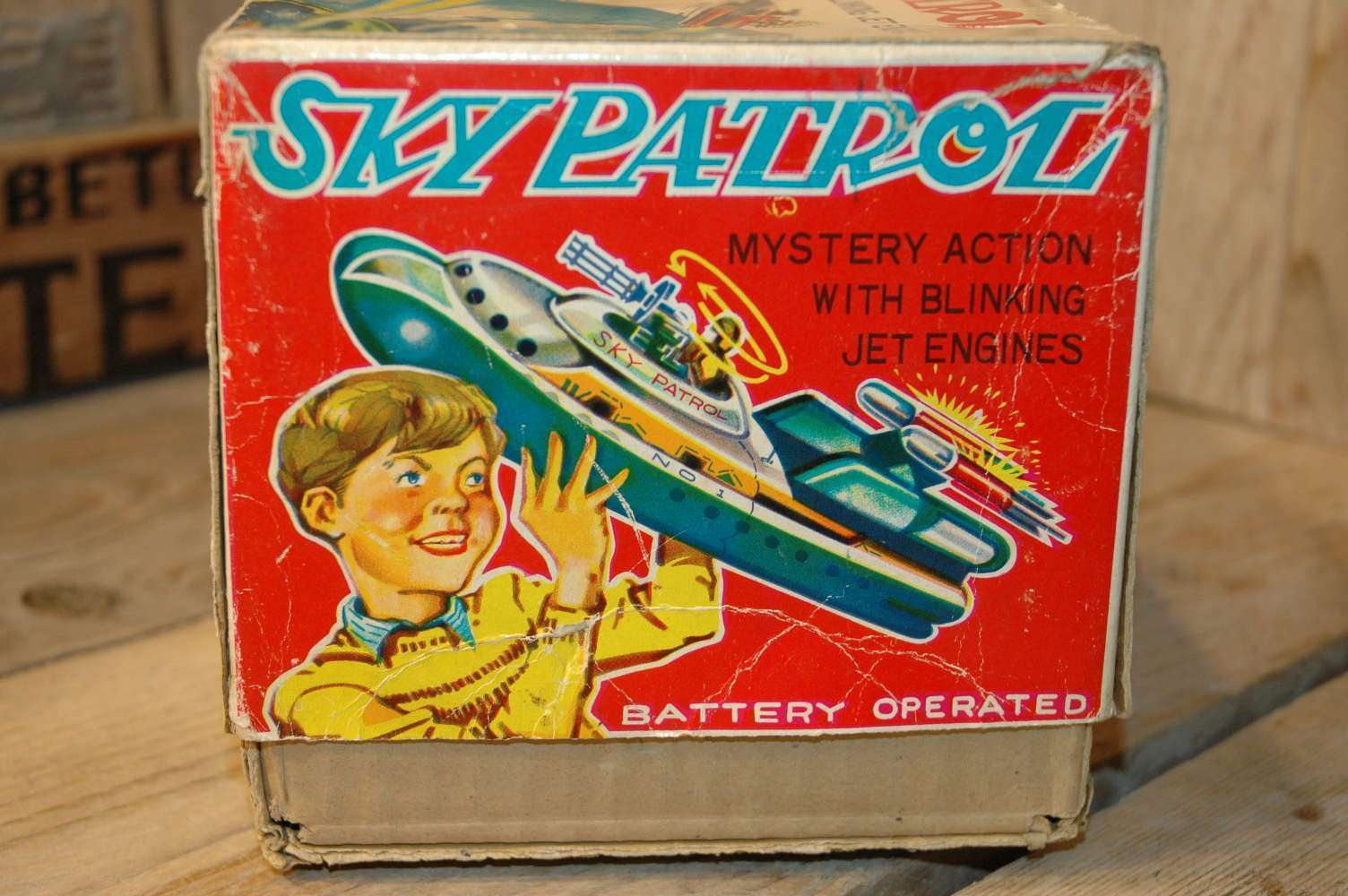 Nomura – Sky Patrol

Some order is space can be useful and who else can provide this service other than Nomura`s Sky Patrol ( with blinking Jet Engines of course 🙂 The number one in sky patrol for sure. This impressive spaceship was made by Nomura in the early sixties.
Driven by a space policeman in control of a leathal weapon, the sky was safe in outer space. The rotating gun, the space sound and the mystery bump and go action, along with blinking jet engines all contributed for sure.
I found this awesome space toy in Italy a couple of months ago. It was part of a small collection and all the toys I found there were in above average condition, all boxed as well. The owner took good care of the toys which he collected since he was young !
Sky Patrol is made out of lithographed tin, its battery operated and comes with cool actions. The toy is accompanied by its original box as well. The condition of this hard to find space toy is excellent to near mint. The toy barely wears any playwear, works fine and strong is is for sure the best example I have ever seen so far. The box is excellent and has some damage to the top lid as shown in the pictures. nevertheless the toy and the box are all original and complete and are hard to ever upgrade. Of course this sky patrol works strong with all the actions.
Nomura- Sky Patrol is a hard to find space toy in this condition with original box. A perfect addition to any robot and space toy collection
Scarce toy
CFP:  Contact me for Price     at     boogo.nl@gmail.com