Project omschrijving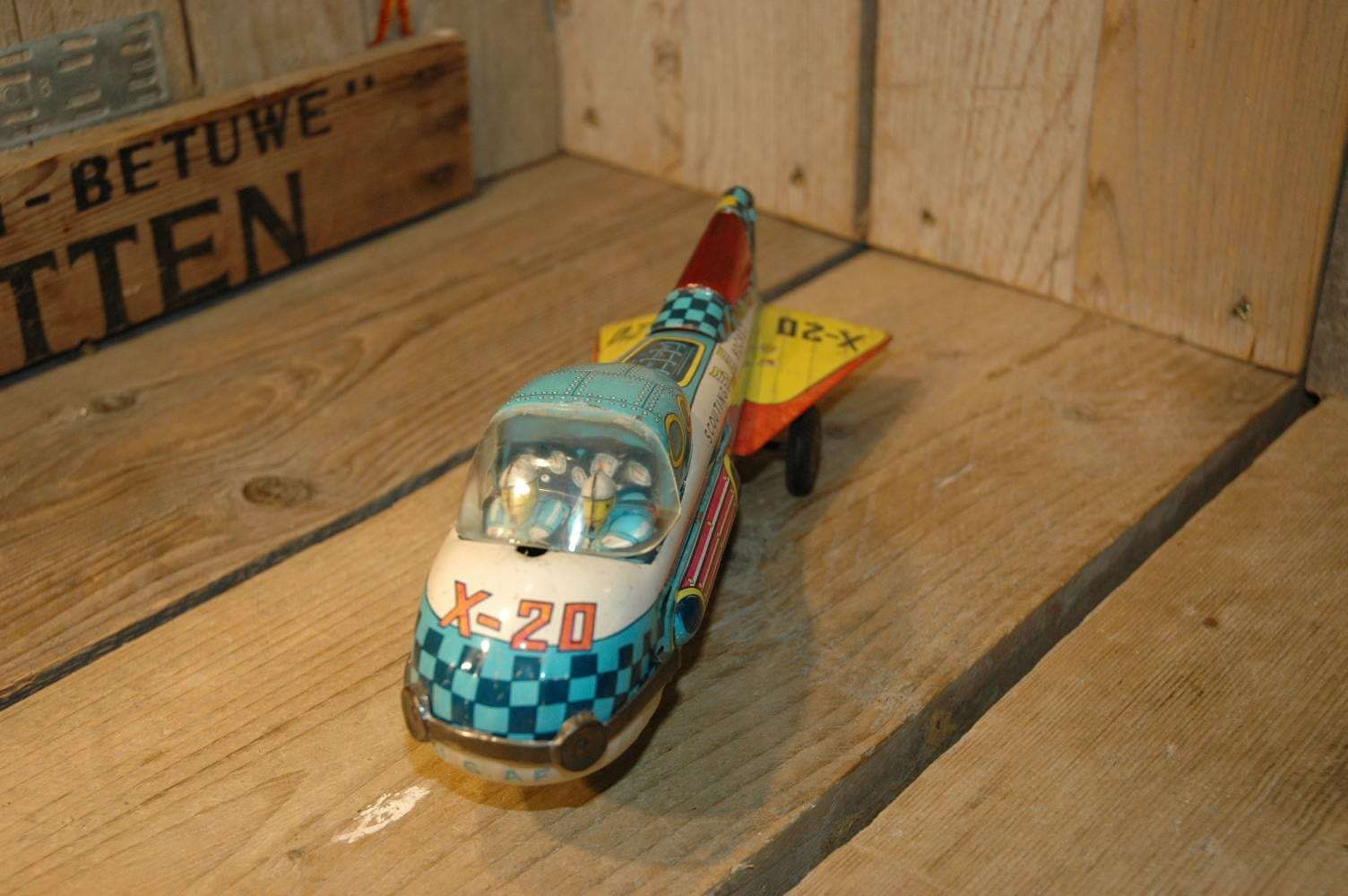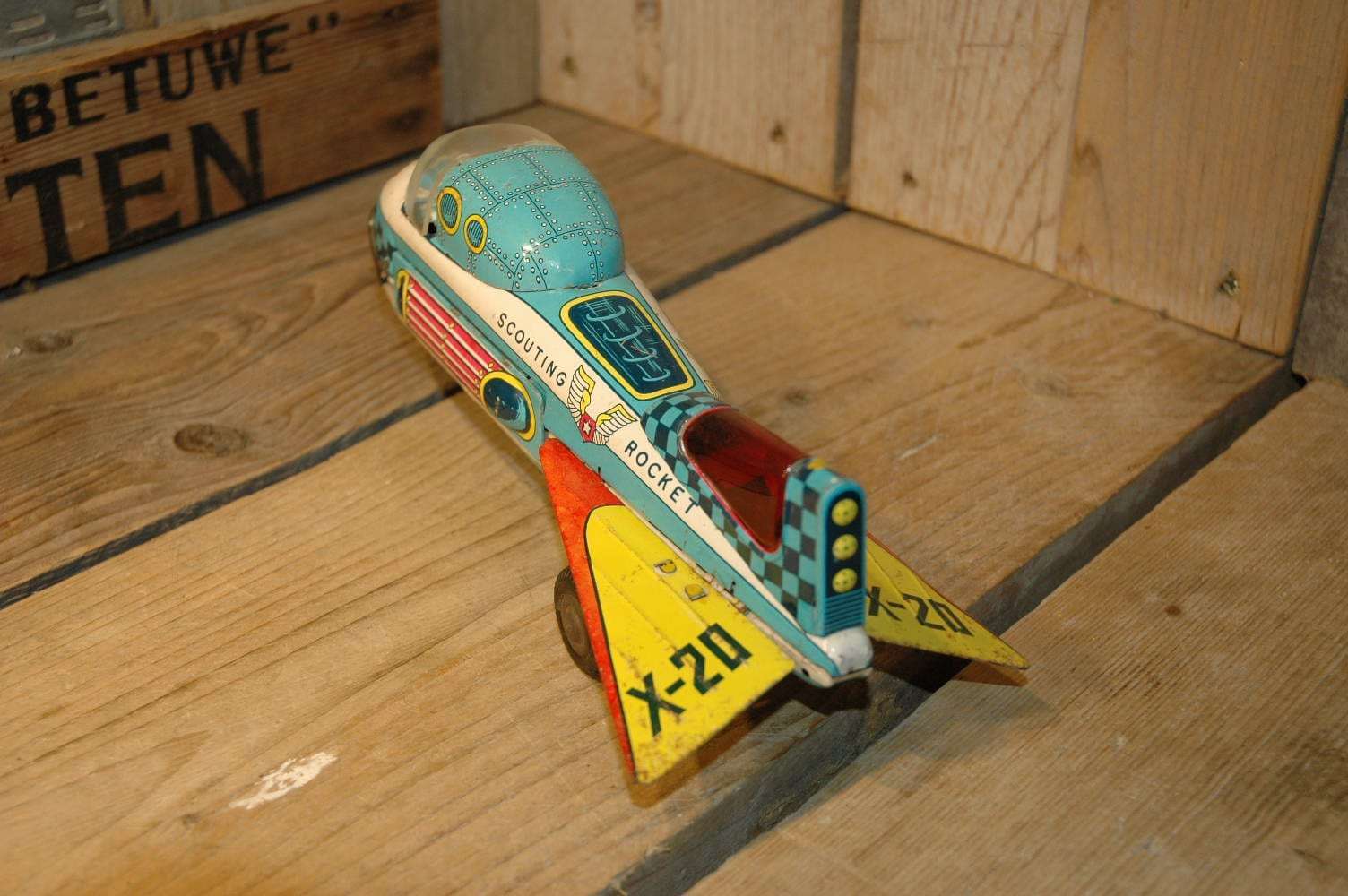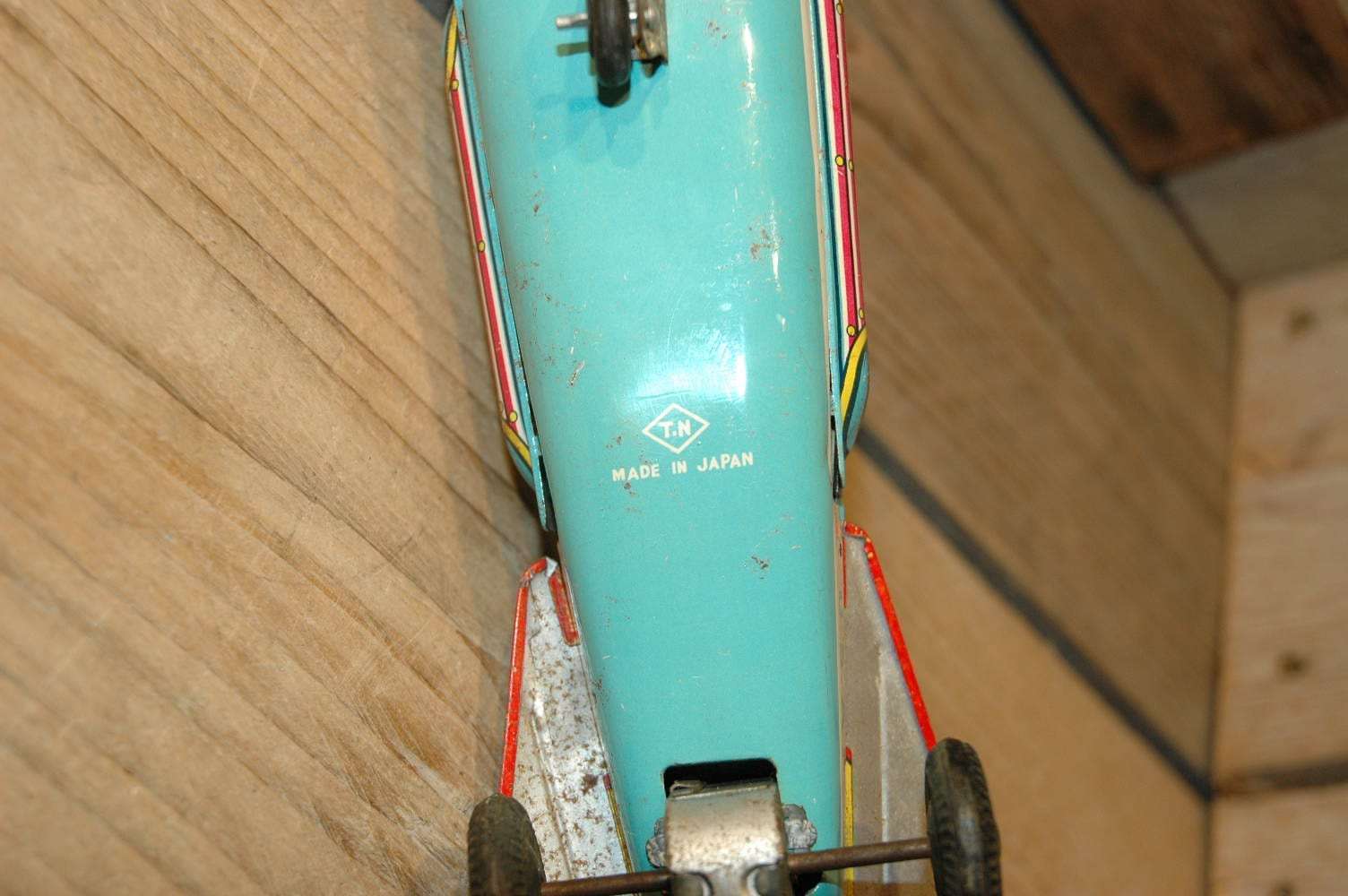 Nomura – Scouting Rocket X-20.
As we all know that wings are not that usefull in outer space, the creative Japanese decided to remove them from this rocket and only left the tailfins.  Driven by 2 astronauts in control of the rocket, wings that can fold up and sparkling action in the tailsection…. This rocket leaves enough to the imagination.
Scouting Rocket was made in the late fifties in Japan by Nomura but an exact date is hard to give. Reason for this is that the rocket is ultra rare and scarce…box is never seen as far as i know and only a handfull of these rare rockets are known to excist. Only saw it for sale once in an auction, couple of years ago.
I located this rocket, surprisingly, overhere in the netherlands. It was offered to me through a local auction website so i dont know the background of this one. The toy was very very dirty and covered with dust and dirt, friction did not work anymore and I decided to take it apart to clean it, repair the mechanism and give it a new flint as well.
The result is breathtaking… the rocket came out perfect and can be rated as excellent, complete and all original and it works perfectly again with sparking action.  there is some playwear throughout and some minor corrosionspots, most underneath both the wings. also the wings has some minor corrosionspots in the yellow surface. I was alble to clean most of it but not all. Yellow and red are pretty hard to clean and can be wiped away easily so its tricky to do so.
I did some research on the web but was only able to find one other picture of this rocket and i could not find any info about the boxart.
One of the most rare and scarce rockets i ever had in my collection, fantastic litho and shape… golden age in optima forma…
CFP:  Contact me For Price      at        boogo.nl@gmail.com