Project omschrijving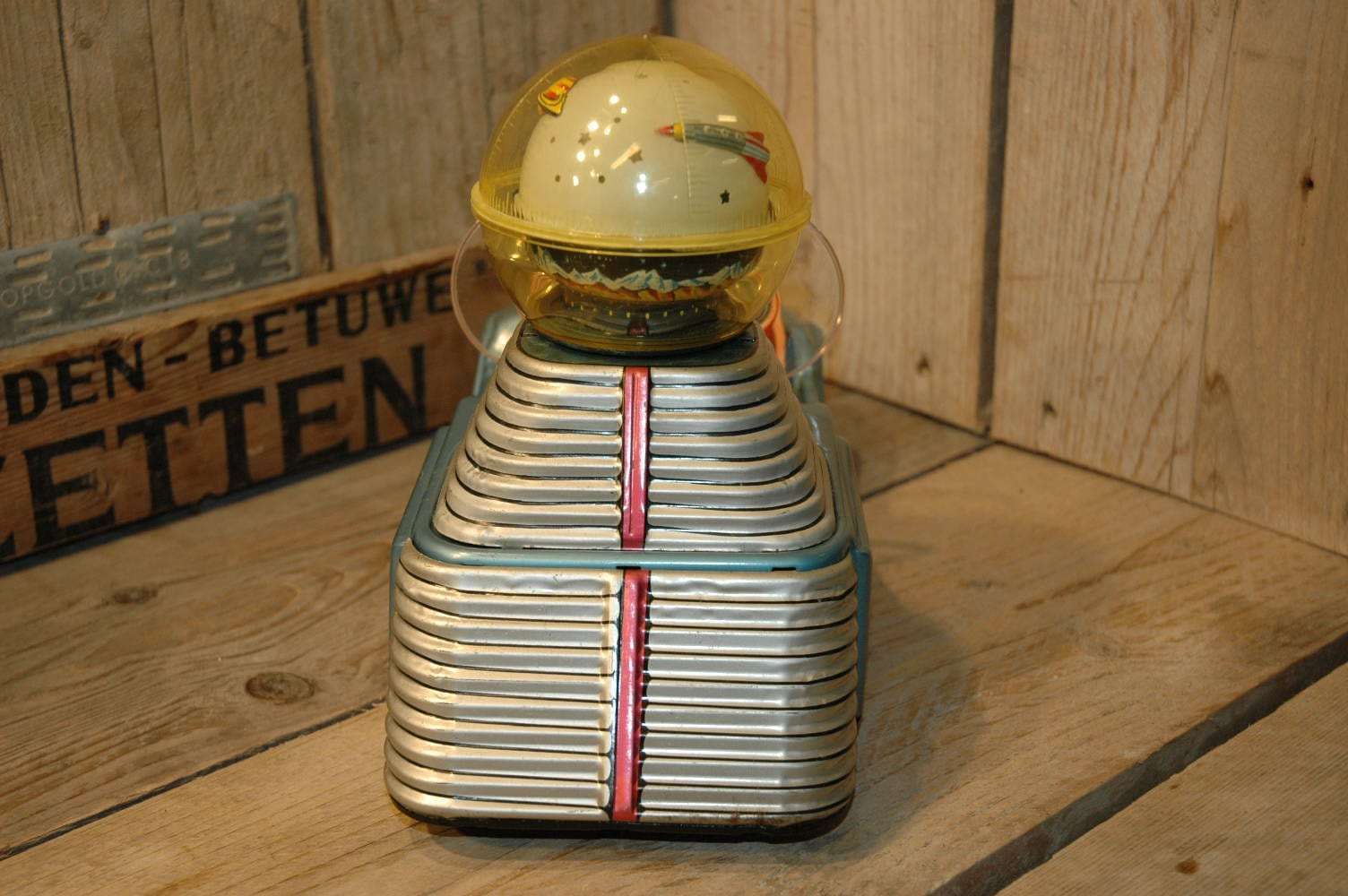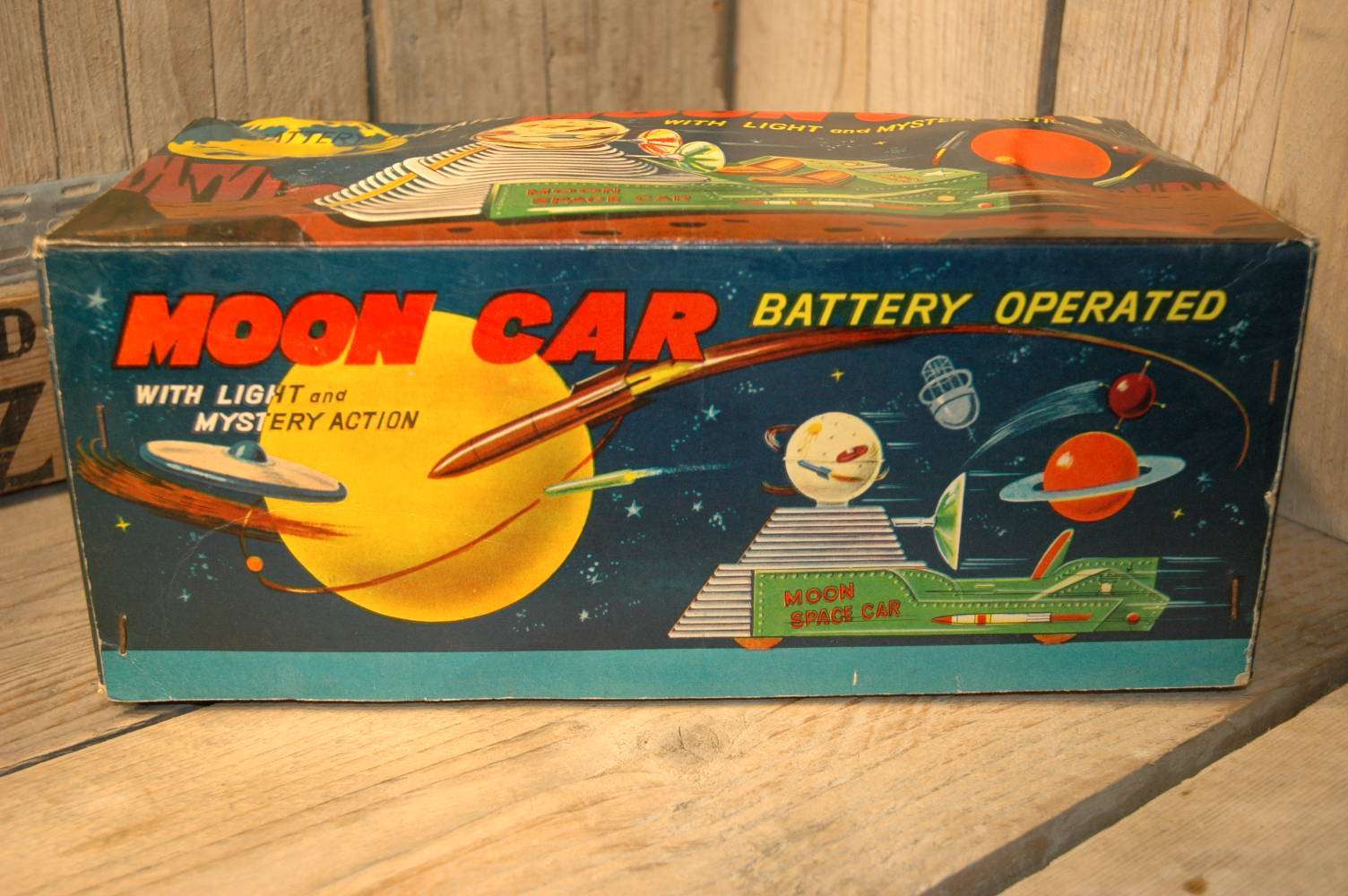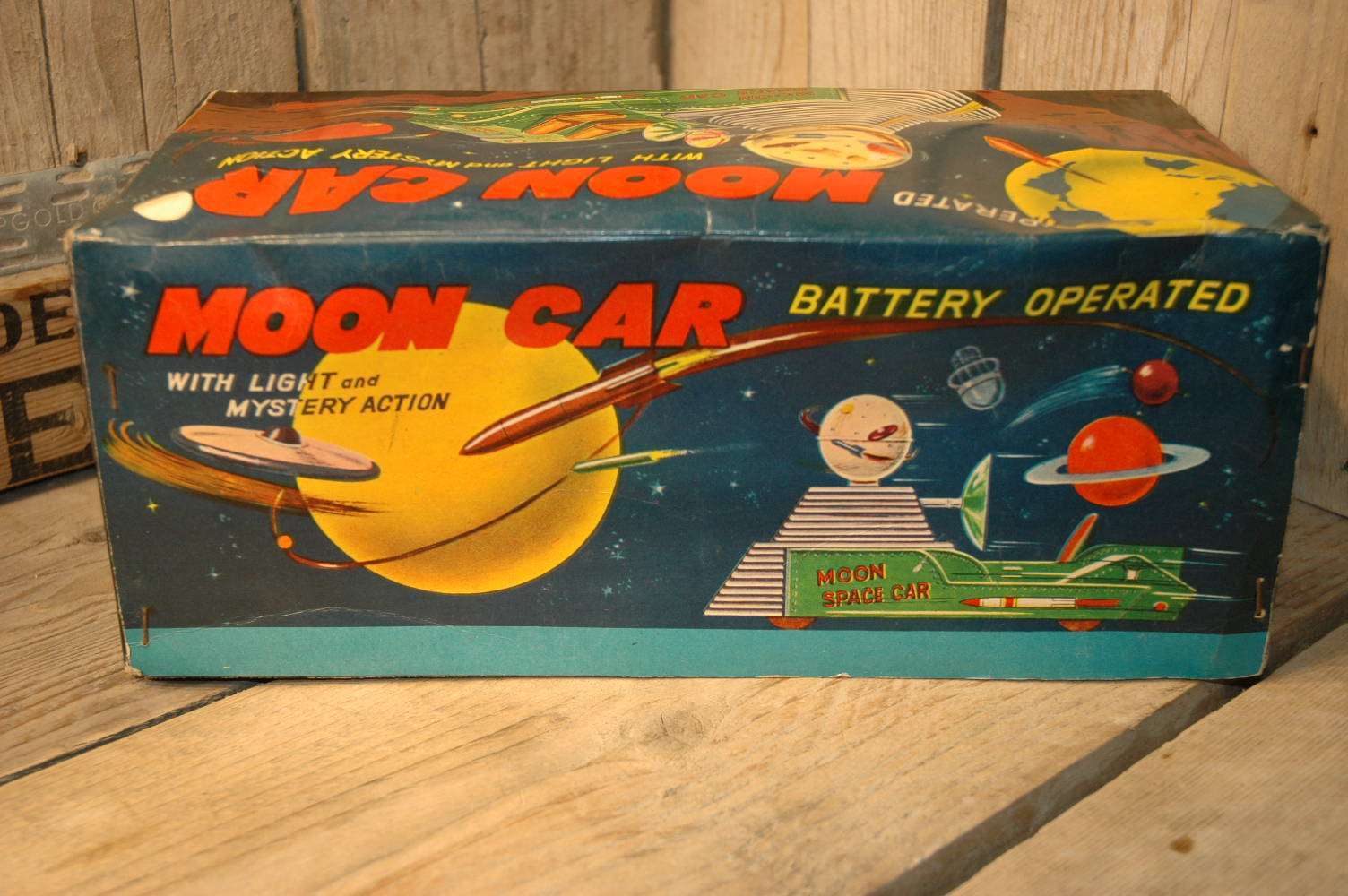 Nomura – Moon Car 1957
When I found this toy in Italy I noticed something strange but I could not lay my hands on it. Back home later I unpacked the toy and displayed it but still i could not figure out what was going on with this toy. Suddenly I noticed…. where the HELL is the astronaut ?
I took the toy out of the box again…. ehh… there is not astronaut because there never was one ! ??. I had this toy before ( Moon Car Space devision number 3. ) damned… arrest my case but this one is for sure a FOURTH variation of this toy !.
We all know Robby on the sled, Than there is a moon car without driver with a dome with lights and pistons and there is Moon Car Space devision Number 3 AND>.>>>>> There is Moon Car ( No space devision but just Moon Car, without the driver.
The toy differs from the Moon Car with Pistons in Color. This one is dark blue, the piston variation is light blue. Amazing conclusion.
In short, Moon Car was made in TWO variations: one as just moon car ( this one in dark blue ) and one as space devision Number 3.
The condition of this example is excellent to near mint and comes with original box. The dome is 100 % free of cracks. All original toy and perfectly working. The box is excellent to near mint as well.  There is only very light playwear and some factory touchups at the back around the logo as shown in the pictures. The box has some professional restaurations on the inside.
A rare variation of space devision number 3: MOON CAR
CFP:  Contact me For Price    at     boogo.nl@gmail.com