Project omschrijving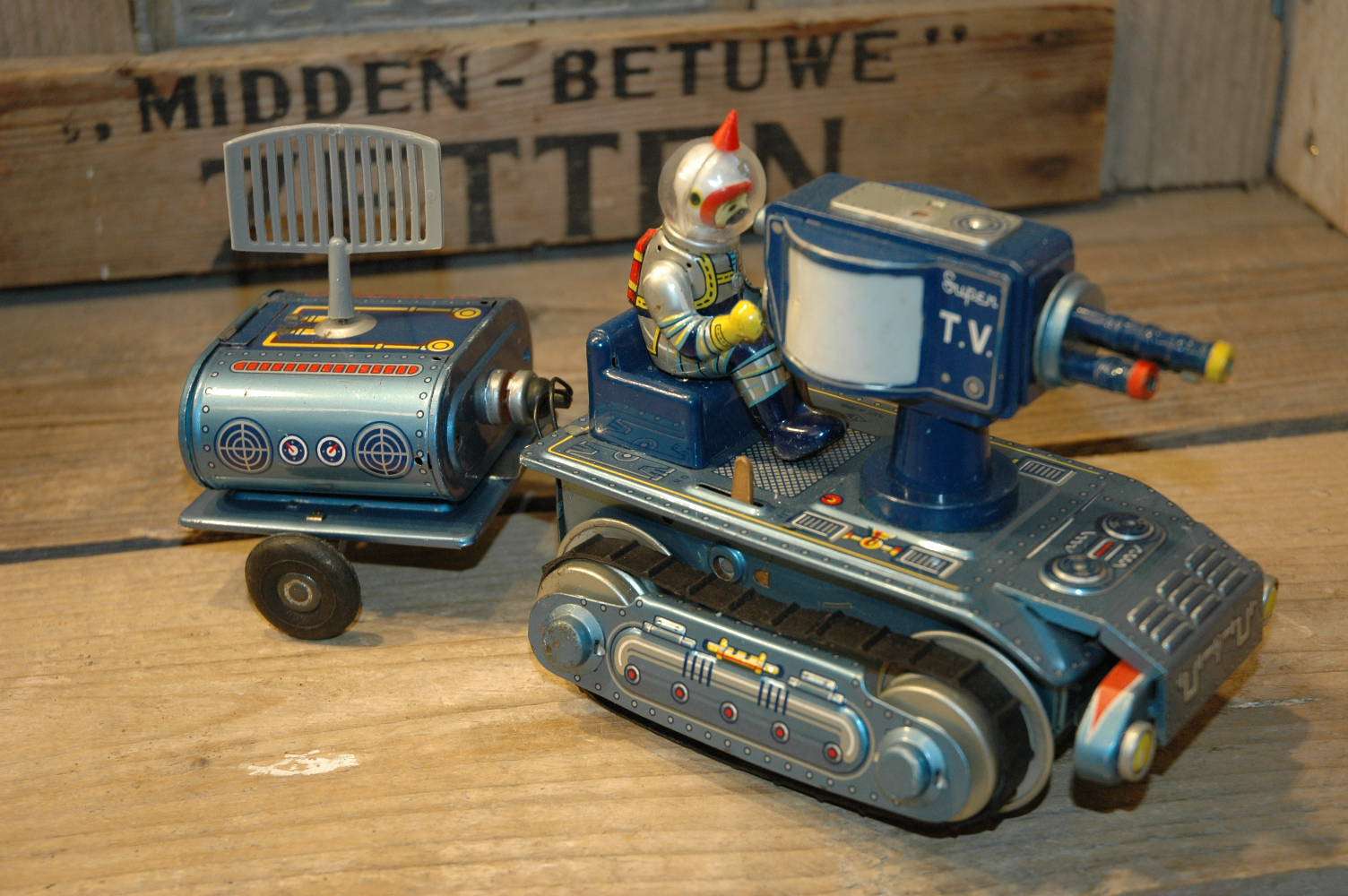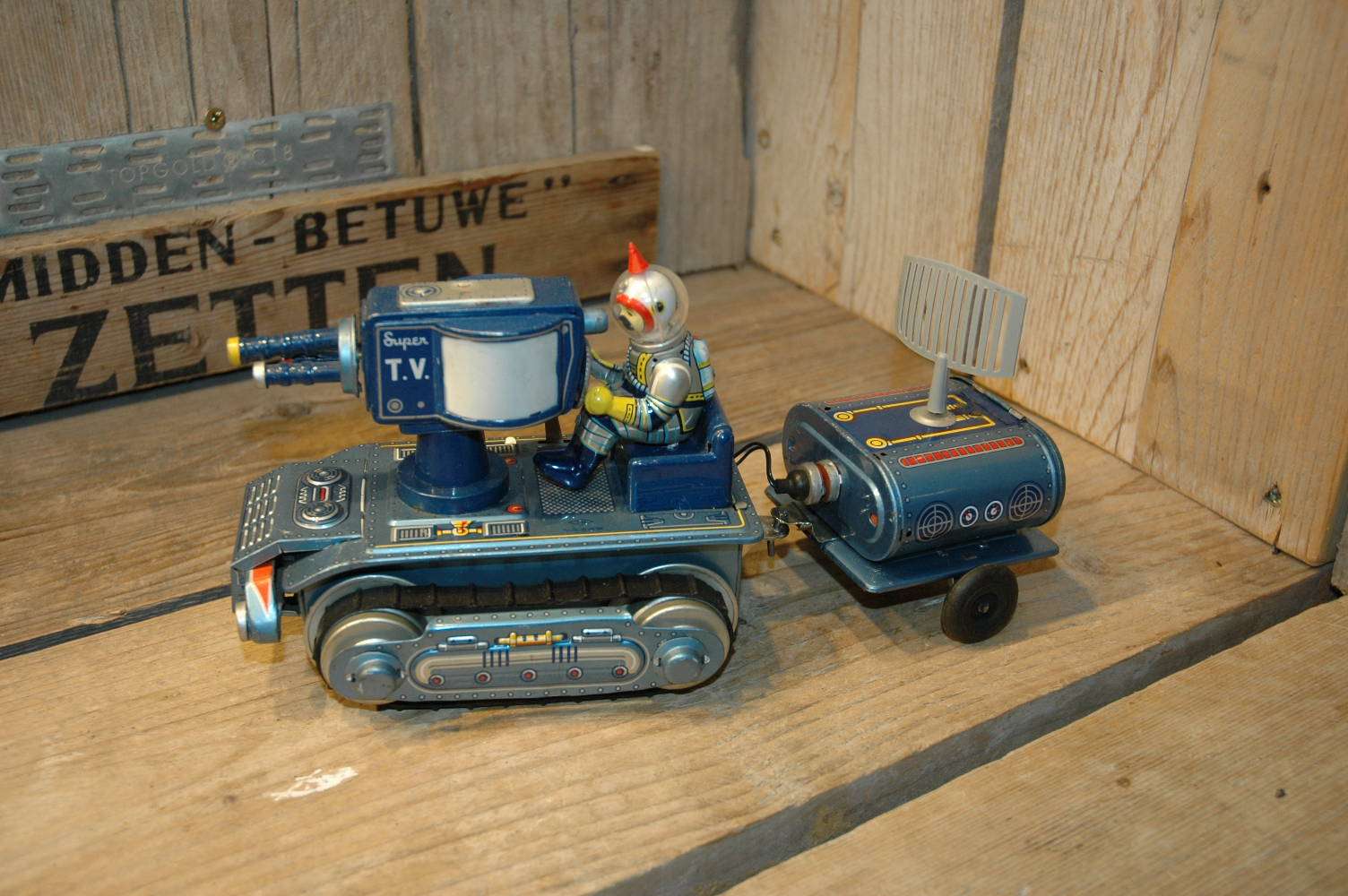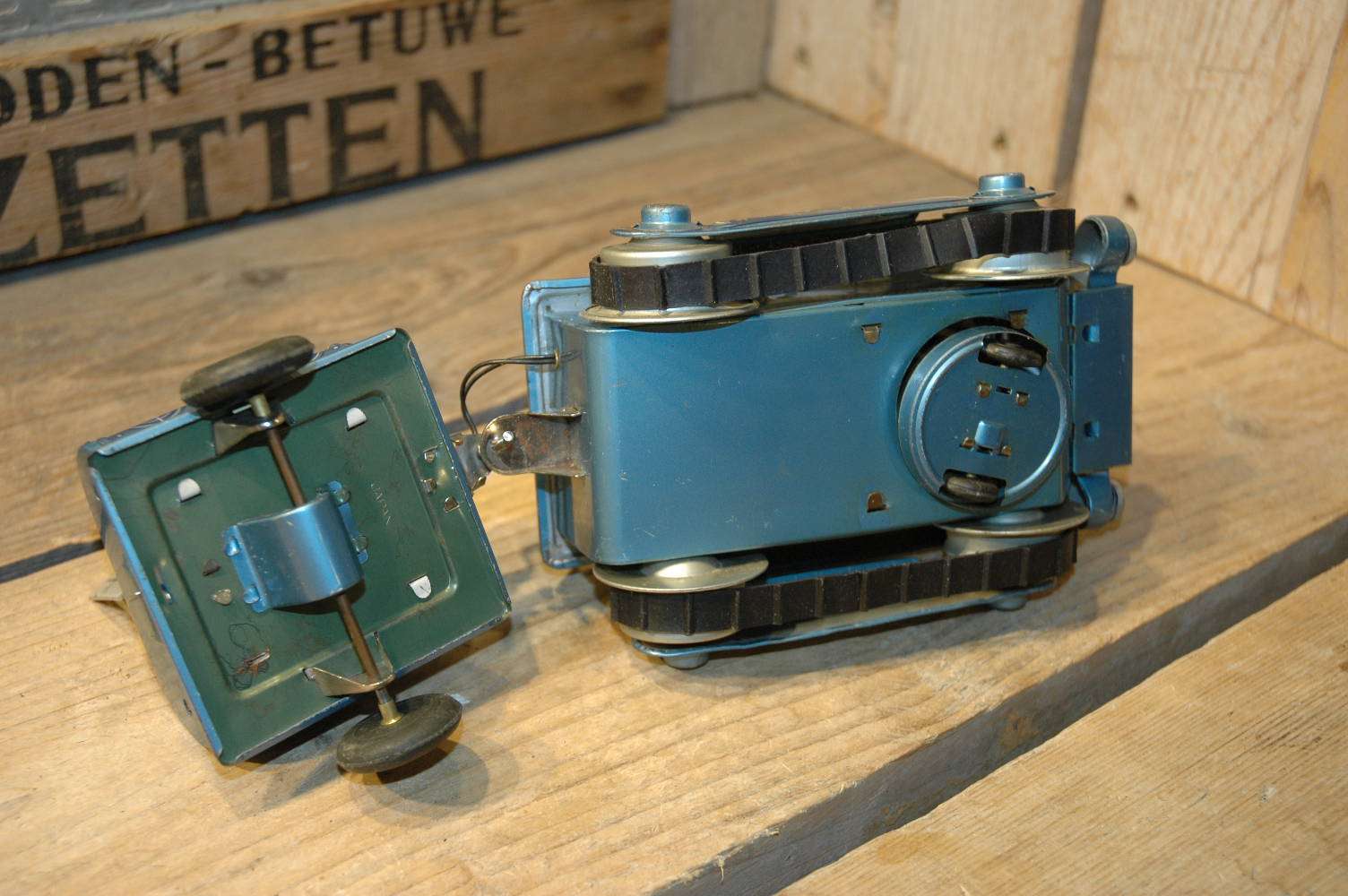 Nomura – Mobile Space TV Unit with Trailer
Made by Nomura for Rosko in the early 1960`s in Japan. This is a much searched for space toy and I understand why. Its not a saucer, not a rocket, tractor or whatever but a ehhhhh a Unit :). There are not much space toys that I am aware of that have the battery compartment separated from the toy ( RendezVous 7.8 ) has it also by the way.
This toy was made in 2 variations. There is also a variation with a green astronaut, which is the earlier version by the way. In action the Unit moves around with Mystery Bump and Go action, the camera rotate, and there is a space scene rotating in the camera. The trailer follows the unit which is very handy because it carries the batteries, there is an antenna on top that rotates. The litho is really beautiful and also that makes this a very popular and much searched for space toy.
The condition is excellent and the toy is complete and in full working condition. Even the original tracks are present and in perfect condition. Only thing to mention is a minor spot on the edge of the battery compartment and the dome of the astronaut, and the antenna are a professional made reproduction. If i would not mention it, you would probably never have noticed ! 🙂
Hard to find space toy.. Rare and Scarce !
CFP:  Contact me For Price     at    boogo.nl@gmail.com