Project omschrijving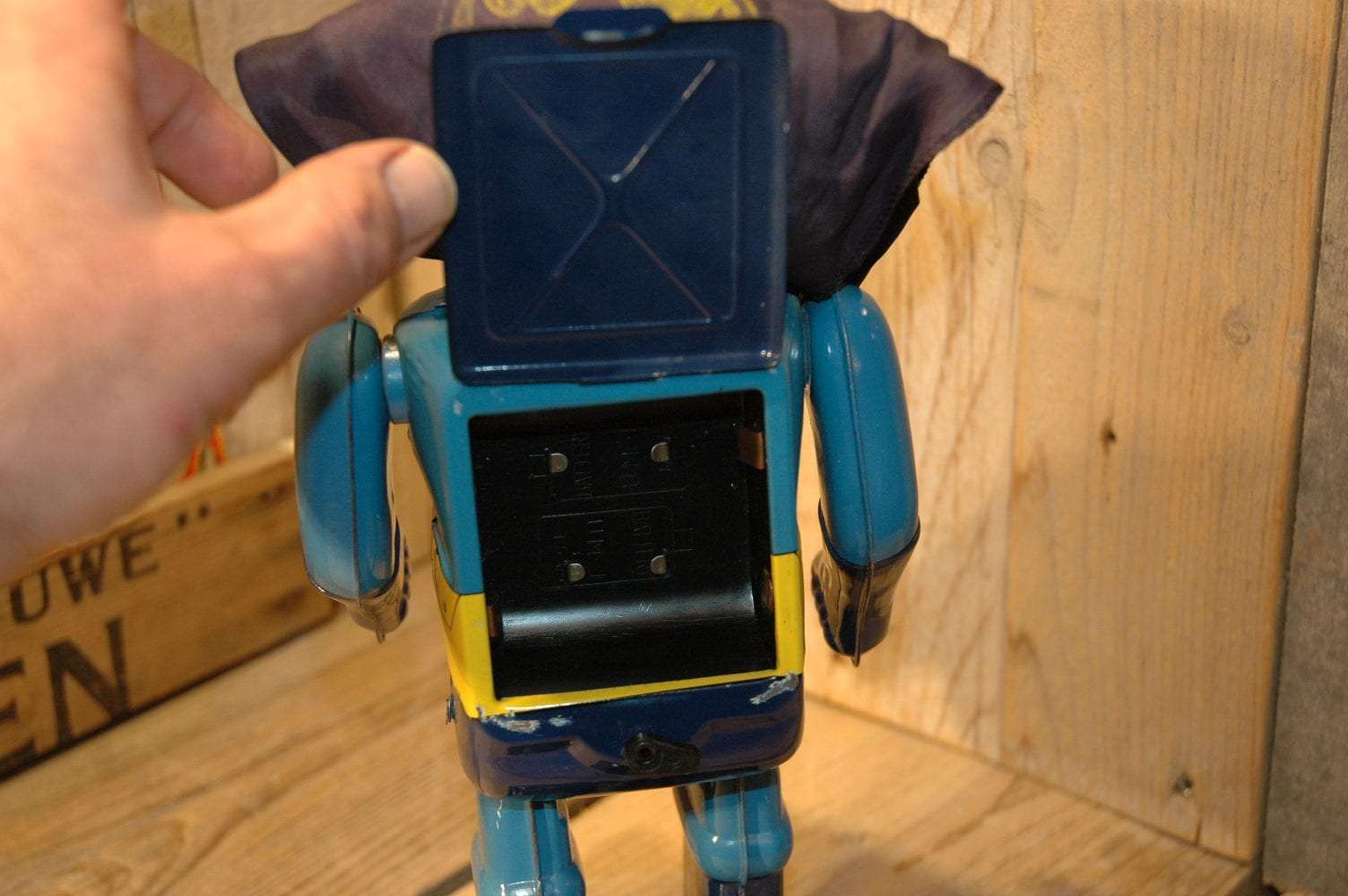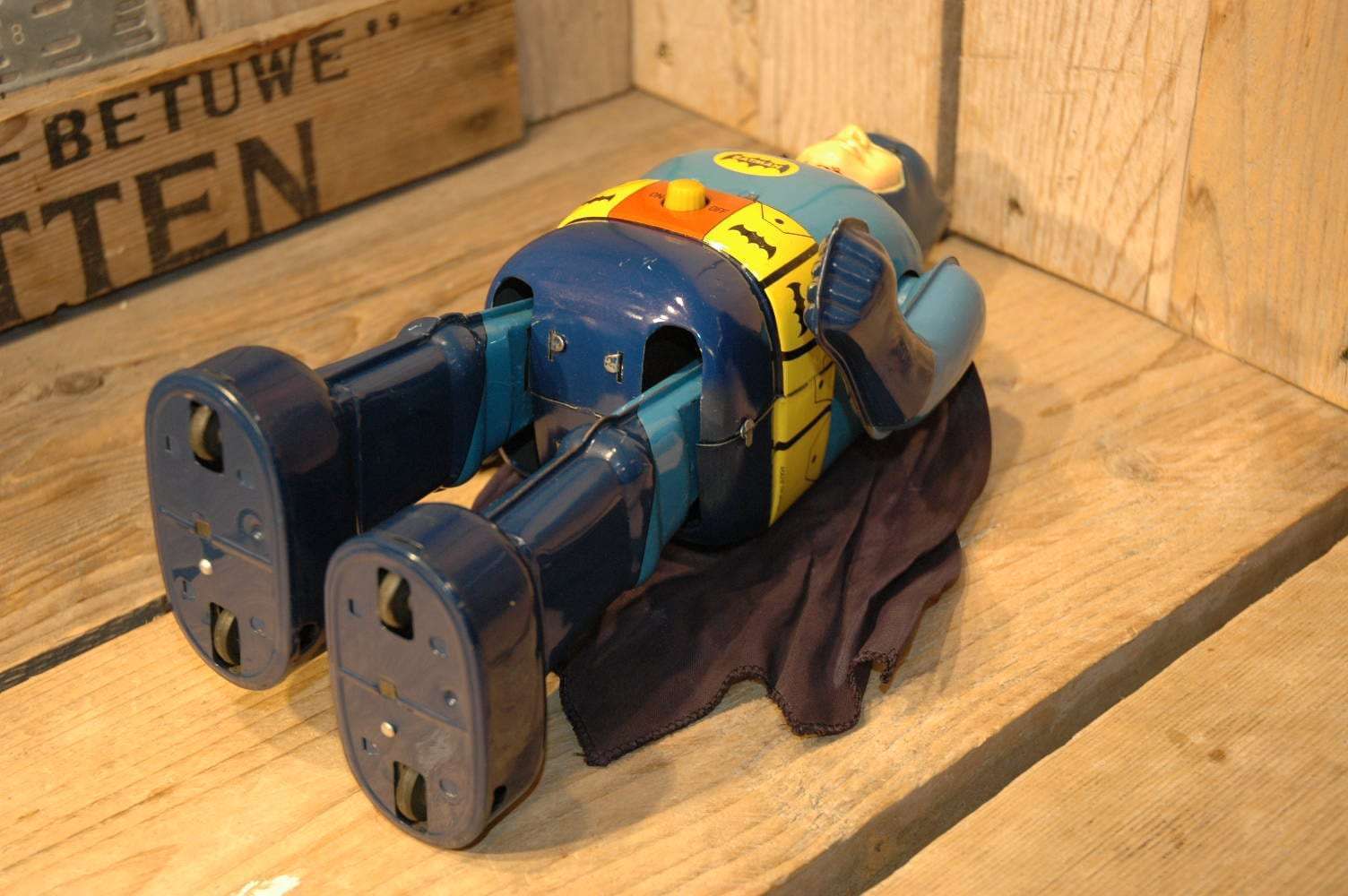 Nomura – Batman
Nomura's Batman Made in japan in 1966 and standing 11 inches tall. This robot has a tin body, vinyl head and cape with the famous Batman emblem. Battery-operated,  it walks forward with his head glowing. from All the Batman toys I can not remember I have ever seen a toy with a face that looks so good and comes that close to the " original " Batman as this toy does.
Other than real Batman, this Batman tends to fall forward easily and this has a reason, let me explain: His feet are twisted around backward. They're purposely that way, Why? Because when the Nomura designers first assembled the robot and inserted the D-cell batteries in the back, it fell backwards. So they turned the feet around to compensate. Now it tends to fall the other way.
This batman was part of a collection i located in Italy. The robot was displayed for many years in a collection of character toys. When I came there the owner promised me that there would be an original box but was not able to find it anymore and believe me…. I have seen the attic, climbed up there and I was not able to find it either, I was glad i could make it out there alive again 🙂
So I ended up with only the robot but it was well worth it 🙂 Its the rare "yellow switch" variation. The on/off switch is not the common red one but a yellow knob that has to be turned to put the robot in action.
The condition is excellent to near mint. some wear to the original cape and some minor scratches are keeping it from higher grading. This is really an above average example ! works fine and strong, no rust no missing parts, all original and a clean batterycompartment with a ditto cover. The light in the head is not always working but i dont want to open up the robot for this. I will leave that to decide to the new owner.
Nomura`s Batman is a classic robot that is highly searched for by robot and non robot collectors. Rare and scarce robot to find complete with the alwasy missing cape !
CFP:  Contact me For Price     at    boogo.nl@gmail.com