Project omschrijving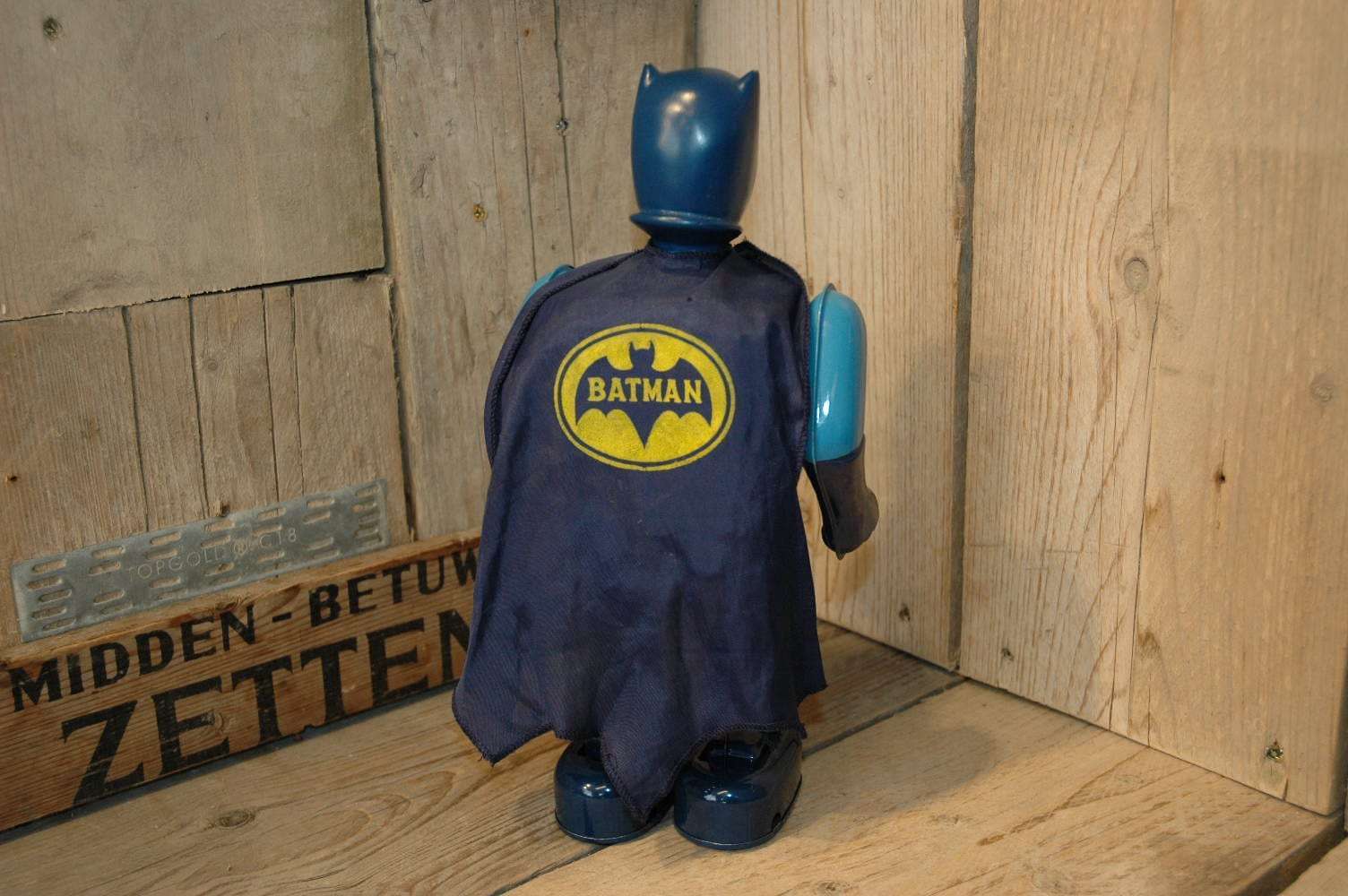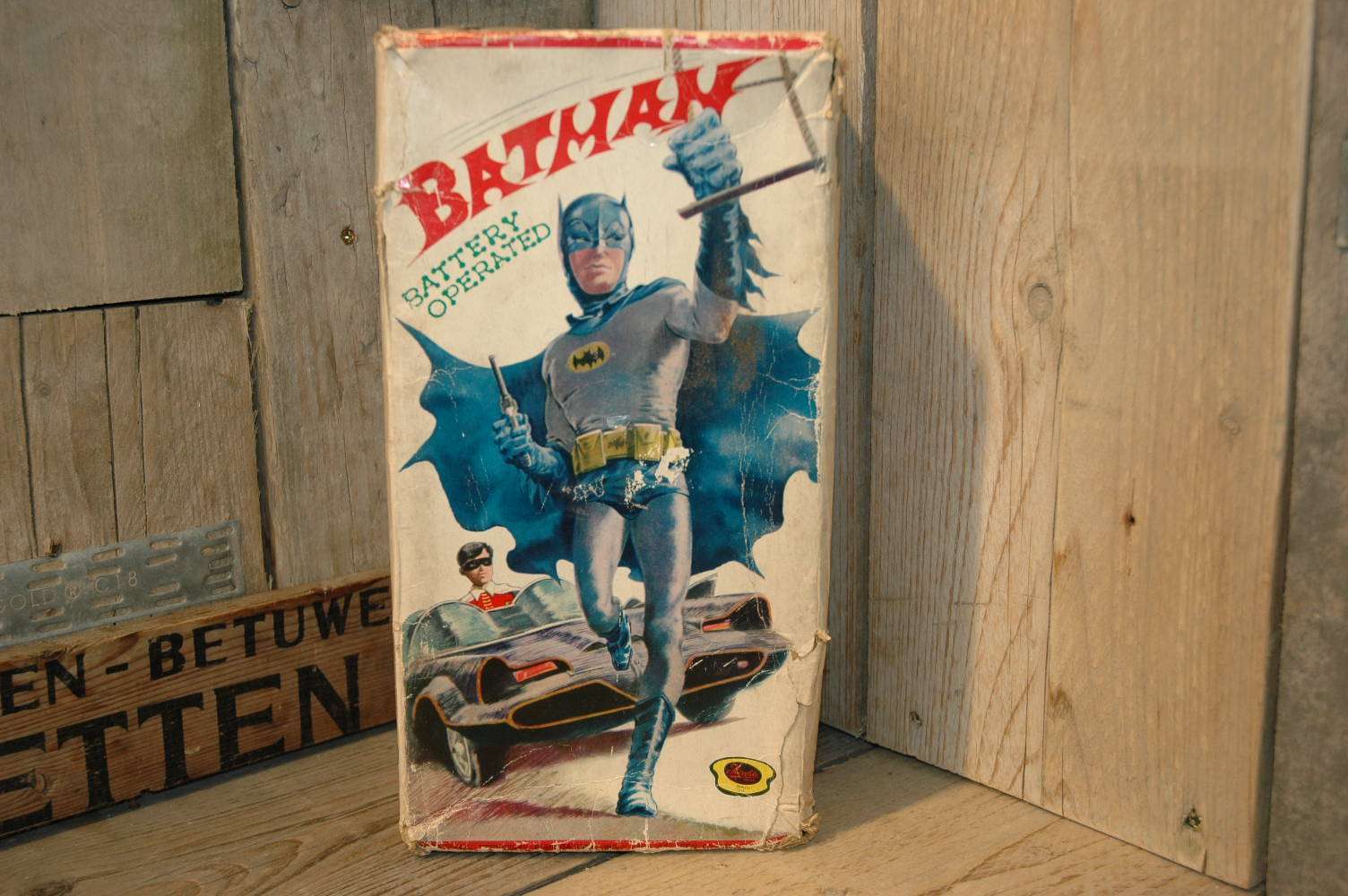 Nomura – Batman (red switch variation )
Nomura's Batman Made in japan in 1966 and standing 11 inches tall. This robot has a tin body, vinyl head and cape with the famous Batman emblem. Battery-operated, it walks forward with his head glowing. from All the Batman toys I can not remember I have ever seen a toy with a face that looks so good and comes that close to the " original " Batman as this toy does. 2 "versions" if you can call it this way are known, one with a yellow switch which you have to turn to power the robot and one with the more common red " on/off " switch.
Other than real Batman, this Batman tends to fall forward easily and this has a reason, let me explain: His feet are twisted around backward. They're purposely that way, Why? Because when the Nomura designers first assembled the robot and inserted the D-cell batteries in the back, it fell backwards. So they turned the feet around to compensate. Now it tends to fall the other way.
I found this Batman in Germany where it was stored away on an attic and surfaced when the house was cleaned out. Its obviously that this robot spent most of his life in his original box and was not much been played with.
The condition is excellent to near mint and the robot survived the years very well.  The robot is complete, all original and there are no flaws to mention. This batman is really an above average example of this hard to find robot from the sixties. He works fine and strong and I really doubt if you will ever been able to find a better one.
I inserted fresh batteries and Batman was ready to save the world again ! Batman comes in his original box with inserts. The box is very good and did its job very well, protecting Batman 🙂 The box is complete and is original and has some tears and old tape repairs. Plz refer to the pictures for the condition.
Nomura Batman is one of the most wanted robots from the sixties. VERY rare and scarce and never found in the open market in this condition. A near mint example of this Legend that will be hard to ever upgrade.
CFP: Contact me For Price at boogo.nl@gmail.com