Project omschrijving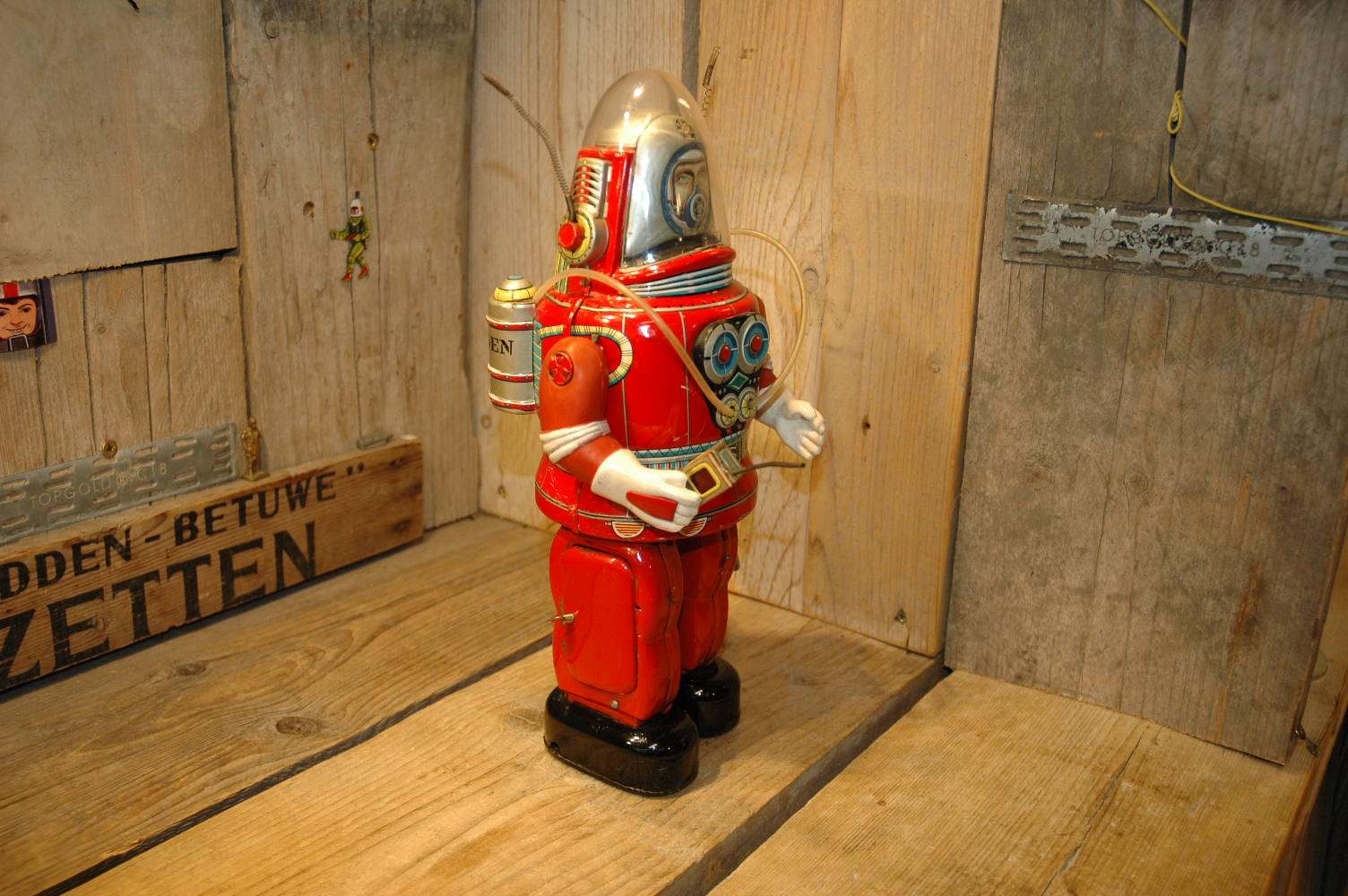 Nomura – Astronaut
Its funny to see when you take a close look at this robot that you can see things you saw before…. the dome…. isnt that the dome of robby the robot, the famous robot also build by Nomura ? and the batteries build in the legs, yes also the same ones…
Here is the story: when a robot ( read robby )finished its market run Nomura didnt want to simply throw away the molds of this robot, they just used them to create a "new" robot, and "voila" Nomura`s Astronaut was born. Build on the molds of the famous robby platform. The result was a stunning robot and one of the more desirable toys off the sixties.
During operation, the astronaut walks forward, then stops, raises his arm and " speaks " silently into his flashing and beeping walkie talkie. When the communication is over, the robot starts walking again. There are 2 versions known, a bleu version with a dark hair color astronaut , and a red version with a blond astronaut.
The condition of this astronaut is very good to excellent. There is normal play wear as you can expect from a played with toy from the sixties.
NO rust or any other damage, the robot is complete and still in working order with all the functions working properly. Overall in a very nice played with condition. Hard to find robot in this condition.. even harder to find in Red !
CFP: Contact me For Price at boogo.nl@gmail.com