Project omschrijving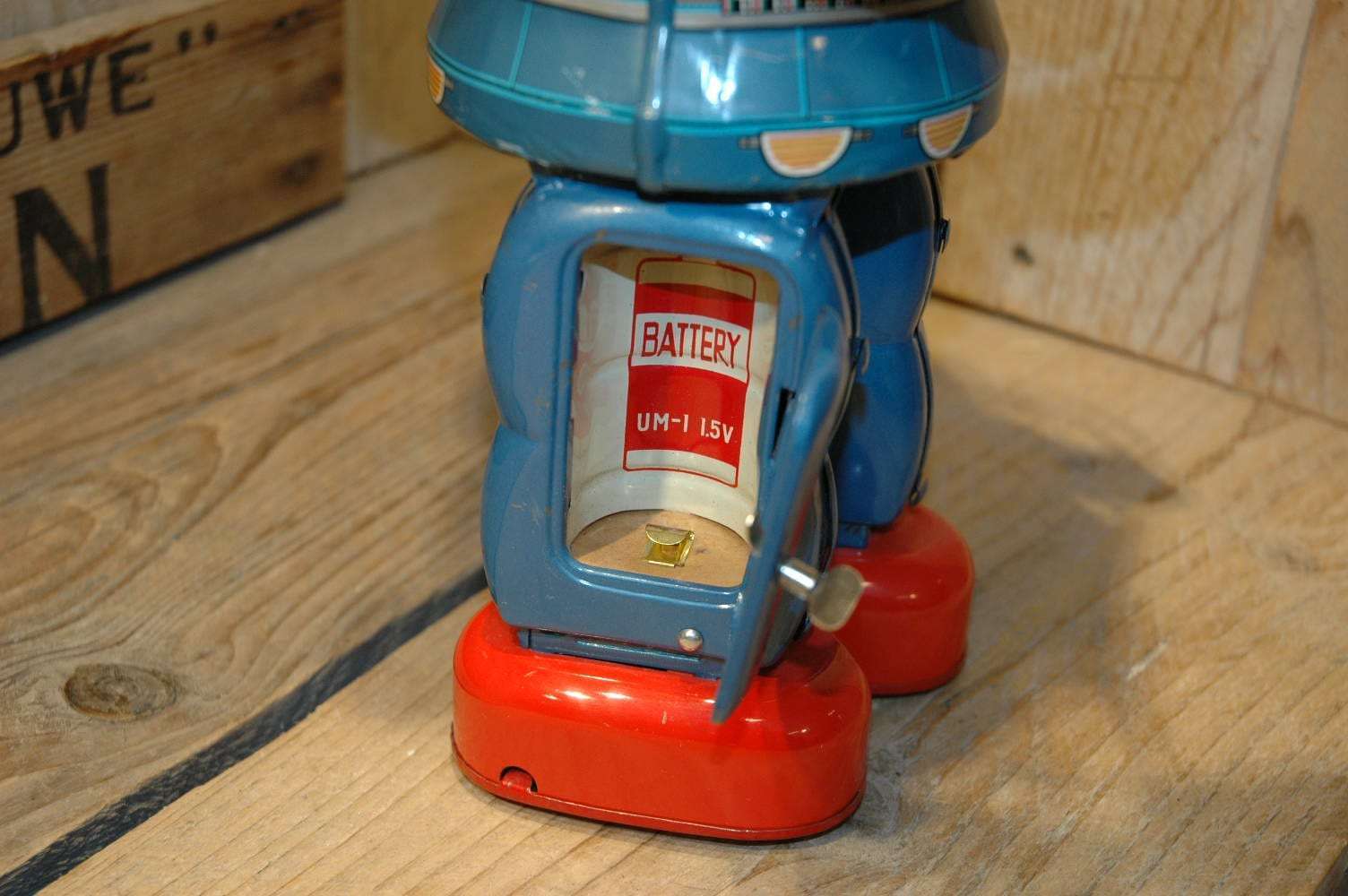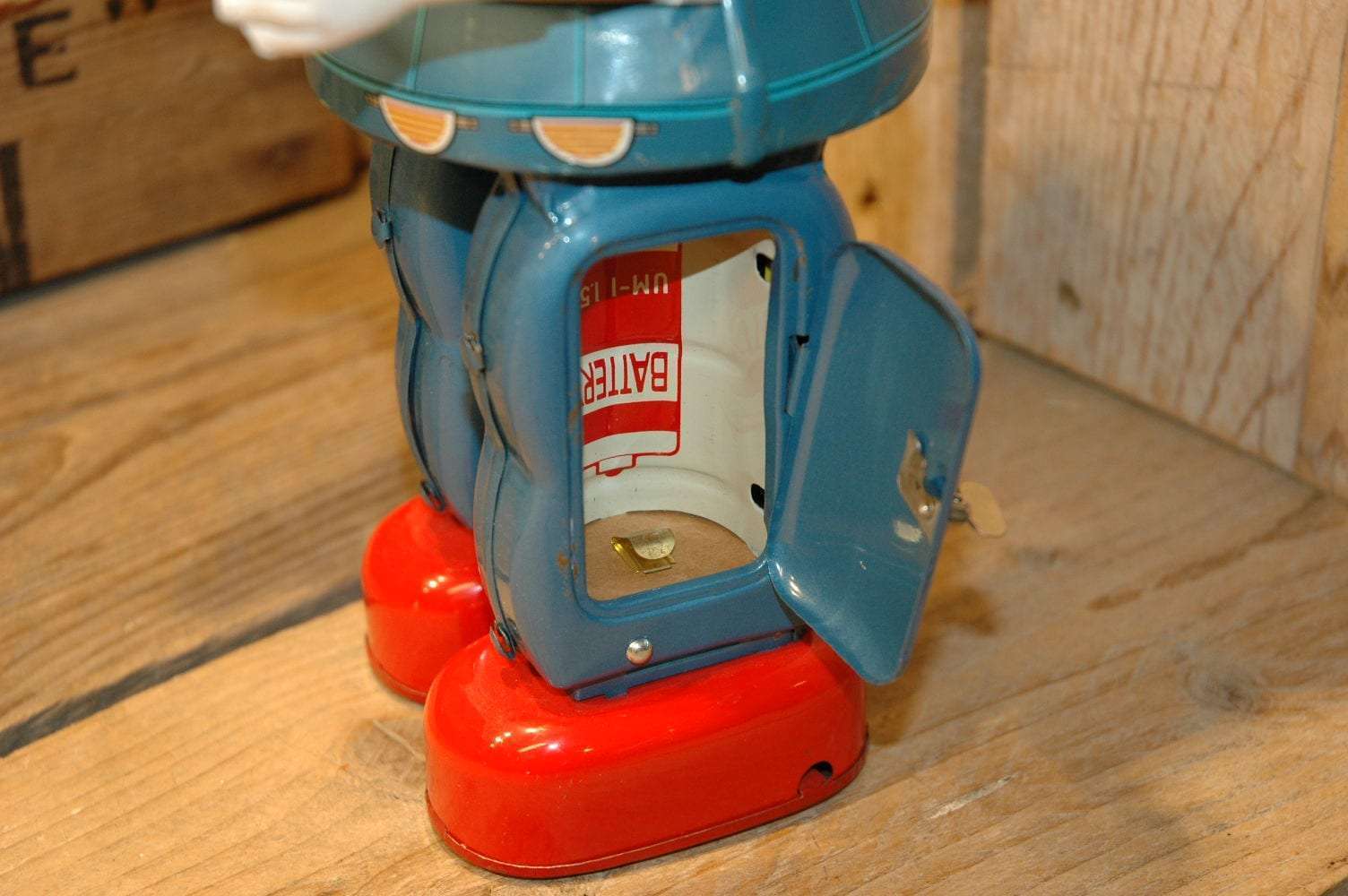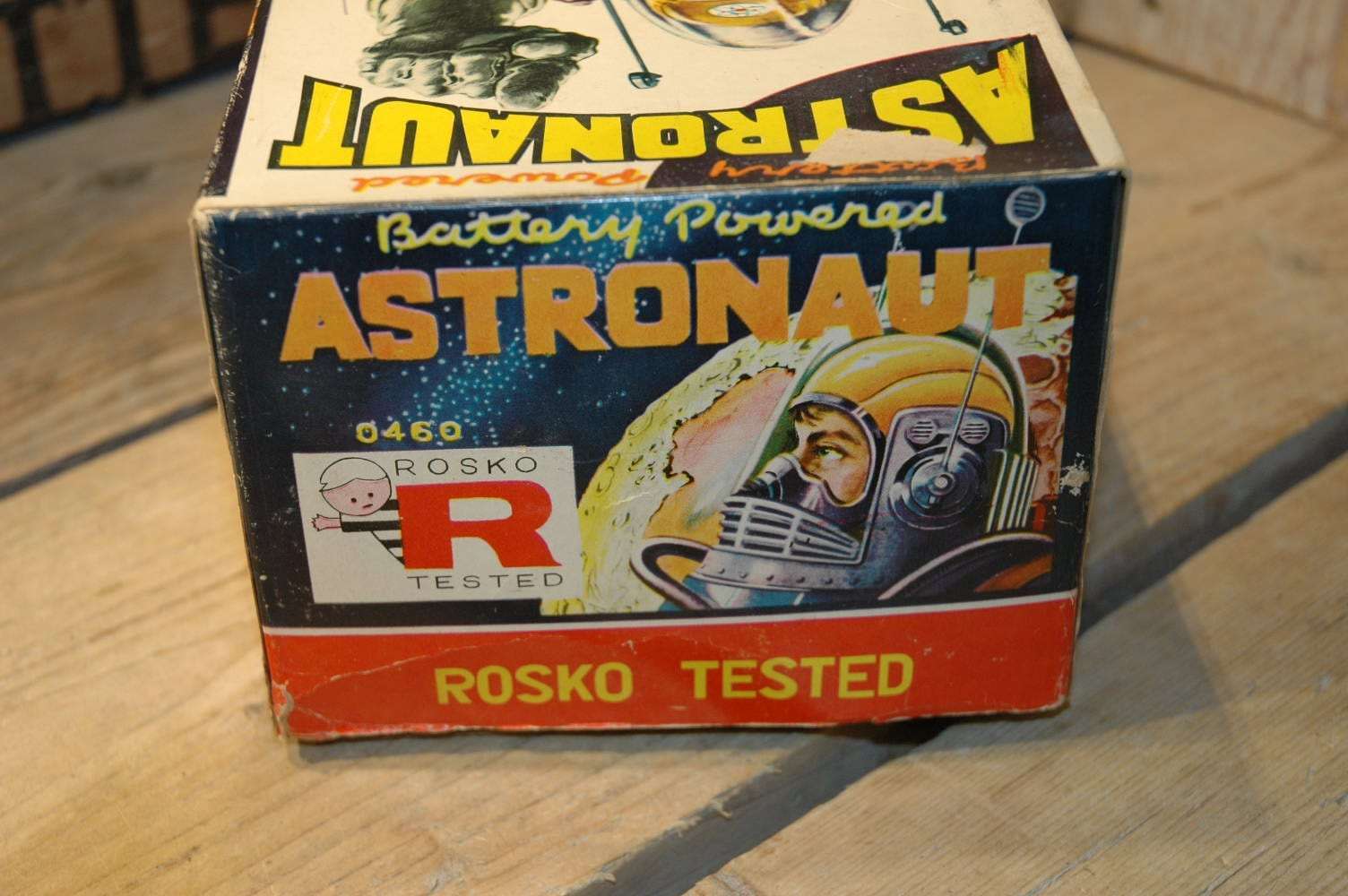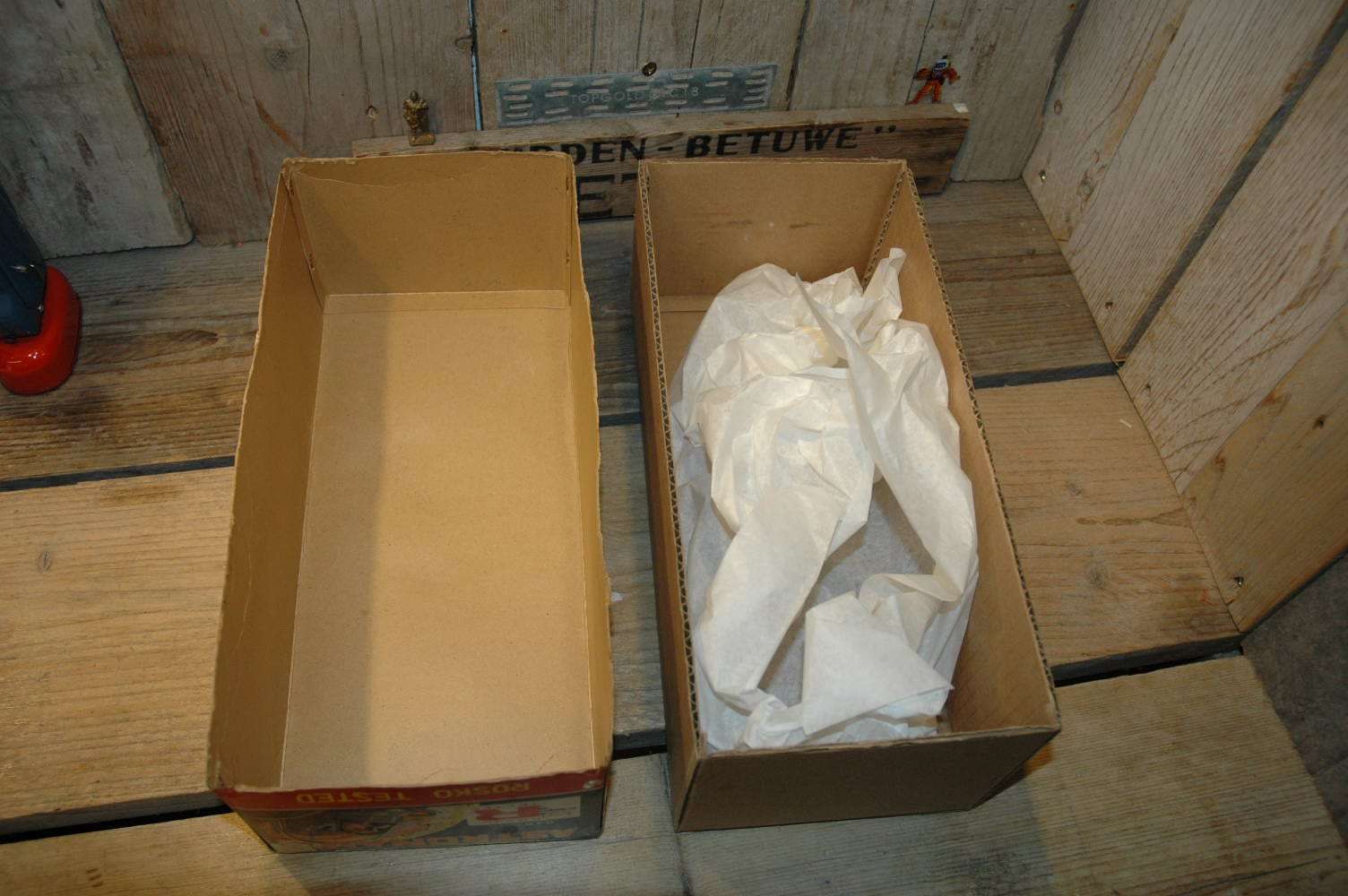 Nomura – Astronaut

Its funny to see when you take a close look at this robot that you can see things you saw before…. the dome…. isnt that the dome of robby the robot, the famous robot also build by nomura ? and the batteries build in the legs, yes also the same ones…
Here is the story: when a robot ( read robby )finished its marketrun Nomura didnt want to simply throw away the molds of this robot, they just used them to create a "new"  robot, and "voila"  Nomura`s Astronaut was born. Build on the molds of the famous robby platform. The result was a stunning robot and one of the more desirable toys of the sixties.
During operation, the astronaut walks forward, then stops, raises his arm and " speaks " silently into his flashing and beeping walkie talkie. When the communication is over, the robot starts walking again. There are 2 versions known, a bleu version with a dark hear astronaut , and a red version with a blond astronaut.
The condition of this astronaut is excellent and besides the original pricetag on the box that says 4.60 USD, its clear that this robot was owned by TOMMY ! 🙂  why ? because its engraved at the back of the head. Looks like 2 kids both got the same robot back in the sixties and to know which one belongs to who, the parents engraved the kids name in the toy.  All the lights work, the beeping works and the robot walks around. Its also the first time I found this robot with ALL the functions working !! The beeper never works on these robots…..NO rust and the dome has no cracks.
There is only VERY light playwear but you really have to look good to find it. You never need to upgrade this one EVER ! The original box toplid is excellent as well and only a few tears and repairs at one side panel are keeping this box from higher grading. There is a small section missing on the toplid and the bottom of the box is not original.
This is the first time I have this robot complete with a VERY nice original box with BRIGHT colors
This Nomura – Rosko Astronaut is one of the most desirable and searched for robots of the sixties, very hard to find in this wonderful condition !
CFP:  Contact me For Price     at     boogo.nl@gmail.com